Casino du Lac-Leamy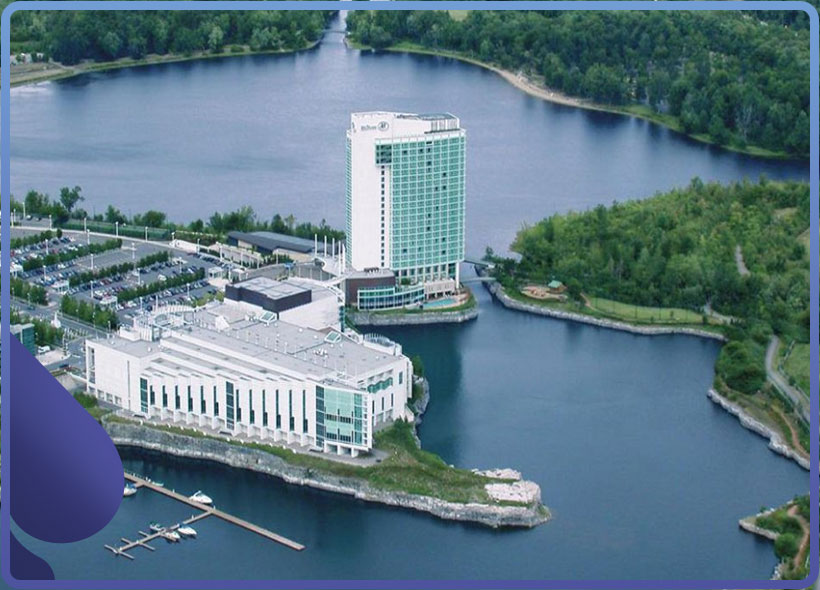 As one of the most populous provinces of the country one would expect a lot of casinos in Québec as there are over 8 million people living in the province. For everyone living in Québec or visiting this French speaking region, we're happy to inform you that we had a very easy job finding good casinos in this part of Canada.
One of them is the Casino de Montréal, but another strong number 2 is the Casino du Lac-Leamy. This is one of the 4 casinos you'll find in the province that is owned by the Société des casinos du Québec (SCQ). The casino has been around since 1996 and can count on more than 10 million visitors per year. Not only does this land based casino offer a large game portfolio, it's also known because of its outstanding customer service.
Casino du Lac-Leamy practical information
★★★★★
Lodging
Yes, Hilton Lac-Leamy
Entry fee
None
Dress code
Casual
Parking
Yes, self-parking & valet-parking
Casino theme
None
Age restriction
18 years and older
Games
Slots, & table games
Opening hours
24/7
Food
Yes; 5 restaurants, 4 bars
Map
Location/address: 1 Boulevard du Casino, Gatineau, (Québec) QC J8Y 6W3, Canada
About Casino du Lac-Leamy
Le fameux Casino du Lac-Leamy has everything you need for a great time. If you're looking for chills after thrills, you're very sure to find them thanks to a wide array of both exciting casino games and additional services offered by this casino hotel resort. There are more than 1800 slot machines and a large number of table games available to make sure you will be fully entertained. After the thrills it's time for chills at the adjointed Hilton Lac-Leamy that comes with 5 restaurants, a complete gym, multiple pools, and a high class spa. Whether you want to try your luck on the casino floor, enjoy food and drinks, relaxt at the spa or want to have a cocktail or two at the bar, Casino du Lac-Leamy is one of the best spots in Québec.
3 million visitors per year
It will therefore come as no surprise that there are over 3 million people per year visiting this casino. These visitors try their luck in the casino or come for a stay at the hotel that counts with 349 rooms and suites. As the casino resort is located within a quick ride from Lac-Leamy in Gatineau, you'll also be only 5 minutes from downtown Ottawa. Talking about easy access; you might want to check out the yacht marina and the heliport. There's plenty of space to dock your boat and if you want to arrive by helicopter you are free to do so.
Game offer
The gambing space of 70,644 square feet should be enough for everybody to enjoy the place to the max and the same holds for the more than 1800 slot machines. These slots give you the chance to wager from as low as 1 cent to as high as $500. Progressive jackpots are also plenty so there are lots of opportunities to win a major prize at this casino. You'll also find other games like electronic poker tables, video bingo, video blackjack, keno and video poker in the slot machines area. In case you need any help, there are slot assistants available that can explain to you how the mechanics of the different games work. The +65 game tables are very varied and include all sorts of popular games like Blackjack, Roulette, Baccarat, Pai-Gow and 12 poker tables.
+1800 slot machines.
+65 table games.
Food & Drinks
The casino establishment houses different restaurants and bars, so for extensive food and drink options you will have a lot of choice as there are 5 restaurants and 4 bars:
Banco Bistro: whether it's for the big appetites, quick snacks, à la carte options or buffet meals, Banco Bistro will have something you'll enjoy.
Le Baccara: this is a 5 diamonds rated resto that is considered one of the best restaurants in the western region of Québec.
Arôme: choose from a large range of grilled dishes. If visiting in the summer we recommend you to eat out at the terrace. Amazing views guaranteed!
Le Café: this place is always ready to help you satisfy your hunger pangs.
TGV: make the most out of your stay and relax around the pool while enjoying a quick snack.
Dress Code
A dress code is in place that states that clothing that is associated with violent groups or other forms of violence isn't allowed on the premises. The dress code allows players to wear casual clothes and states that "Visitors need to be appropriately dressed".
Other casinos in the area
For everyone in Québec, we are more than glad to let you know that you've got the very best casino options available in Canada within reach. Once you're done at the Casino du Lac-Leamy we recommend you to head to either Mont-Tremblant or Montréal. Or both.
Casino de Mont-Tremblant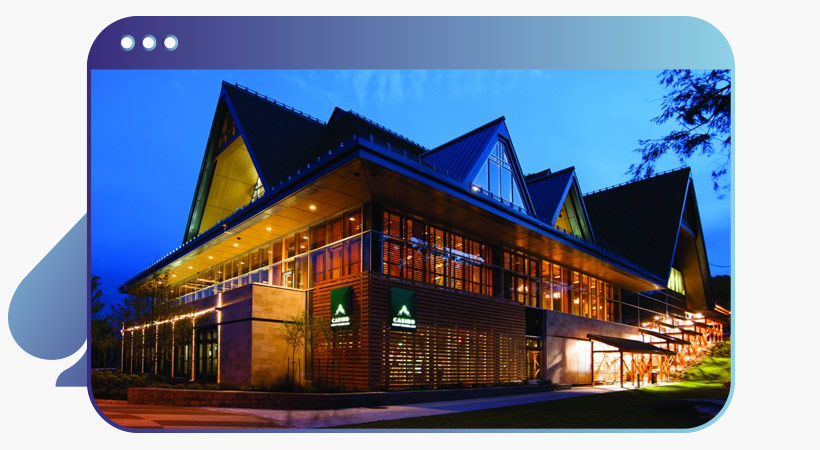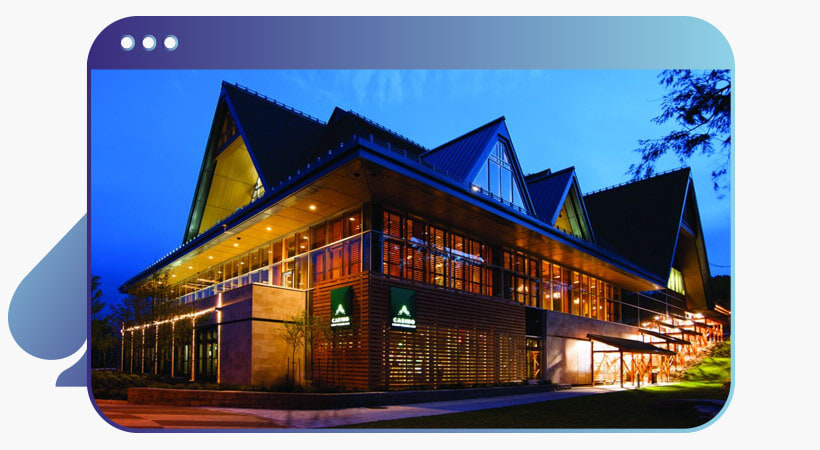 This is a rather small casino, but it's actually known to be one of the most pleasant gambling venues you'll come across in Québec. Although small of size, you will still find most of the most popular table games like blackjack and roulette at Casino de Mont-Tremblant and there is also a restaurant and a bar available if you want to grab a snack and have a drink. Like Casino du Lac-Leamy, this casino is worth visiting because of its stunning surroundings.
Casino de Mont-Tremblant
Casino de Montréal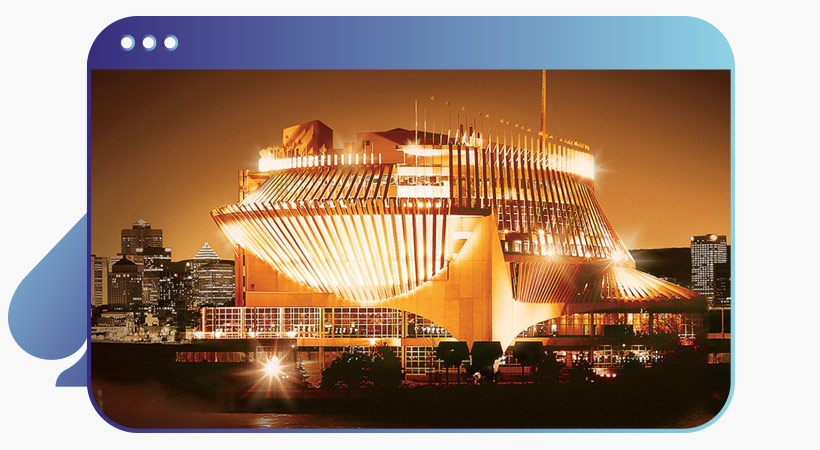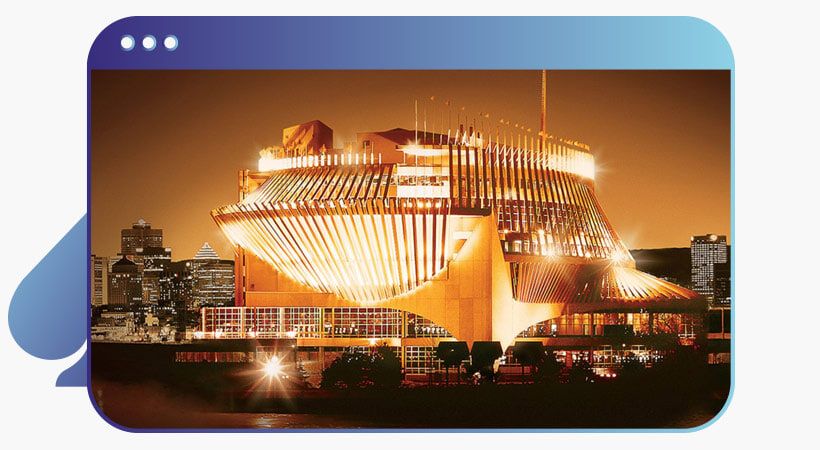 This is the best as gambling can get as the Montreal Casino is considered Canada's major gambling venue. With an average of 20 thousand visitors a day you will understand why this casino is the biggest gambling venue of the country. There are over 3,000 slot machines and with more than 100 table games, roulette, blackjack, and baccarat fanaticos will also find the game variation they enjoy most. Do make sure to come to the casino on an empty stomach as there are amazing dining options available. Our advice would clearly be to first have a snack and then hit the casino floor.
Casino de Montréal
Best Casino websites in Canada
Relevant news