Casino de Mont-Tremblant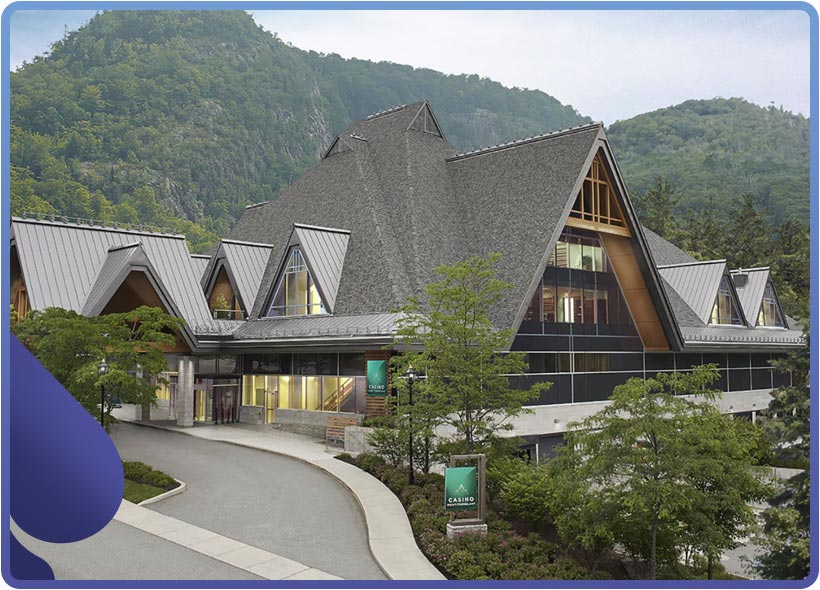 With more than 8,4 million québécois there should be enough gambling facilities available in Québec, but the real quantity might not be what you were hoping for. Casino de Mont-Tremblant is, however, one of the best options you'll find here.
The Casino de Mont-Tremblant gives you the ultimate gambling experience and we would definitely recommend you to head to the Versant Soleil and surroundings to enjoy a broad range of popular casino games, amazing themed activities, free live shows, and a cool lounge bar. With its amazing view of the mountain, Altitude restaurant is the place to go for the best the region of Mont-Tremblant has to offer in terms of dining options. Êtes-vous prêt ?
Casino de Mont-Tremblant practical information
★★★☆☆
Lodging
None
Entry fee
Free
Dress code
Casual
Parking
Self parking
Casino theme
none
Age restrictions
18 years and older
Games offered
Slots, table games & poker
Opening hours
Mon – Wed: Closed
Thu: 12pm – 12am.
Fri: 12pm – 3am.
Sat: 11am – 3am.
Sun: 11am – 12am.
Food
Grill lounge & Seafood
Map
Location/address: 300 Chemin des Pléiades, Mont-Tremblant, (Québec) QC J8E 0A7, Canada
About Casino de Mont-Tremblant
On the impressive Versant Soleil of Mont Tremblant sits the Casino de Mont-Tremblant. Mont-Tremblant itself is a rather small village, but everything in this region stands for grandeur and you'll definitely notice this once you take in the breathtaking views. Mont-Tremblant is very popular among both tourists and locals and this is mainly due to its convenient location between Montréal and Ottawa — both about a 1 hour and 50 minute drive. A lot of visitors combine their visit to the casino with a getaway in the mountains. The casino's location is so remarkable because of its connection with the pedestrian village of Tremblant by gondola. A free shuttle ride is also available and all visitors come here.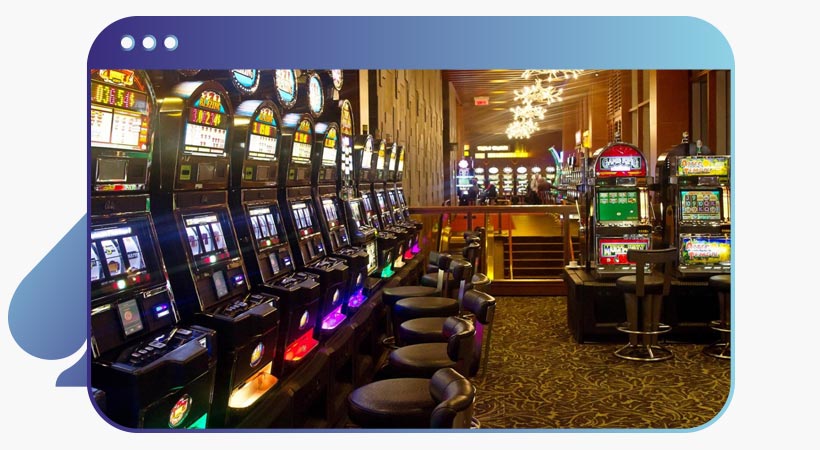 Game offer
Games offered: Baccarat, Blackjack, Caribbean Stud Poker, Craps, MultiPlayer Poker, Pai Gow, Roulette, Slots, Three Card Poker
+500 slots machines.
+16 table games.
Casino de Mont-Tremblant offers a game portfolio of more than 500 slot games that start from one cent as high as up to $500, with prizes that grow along in magnitude. There are also 16 gaming tables available at the venue and a Poker Room that offers multiple Texas Hold'em poker tables with professional and welcoming dealers. This popular poker game is available both with and without limits and stakes start from 2 dollar. Whatever your favourite casino game is, if you're a frequent gambler you'll be awarded for your loyalty with the Casino Privileges Club which is completely free to join for players. This program gives you various cool rewards that make your next visits to the casino even more pleasant.
Food & Drinks
Food and drinks are available in the Altitude Seafood and Grill Lounge and the casino bar. Both of them offer breathtaking views and non-alcoholic drinks from the house that are available from self serve stations. It doesn't really get better than good food and a good view.
Dress Code
Casino de Mont-Tremblant works with a similar dress code and door policy you find at other casinos in Canada. This mainly means you aren't allowed to wear offensive or provocative clothes, but that a casual dress code is in place. Dress normal and you'll be okay.
Other casinos in the area
People who come to Québec to gamble would normally first head to Montréal and we can't really blame them. The Casino de Montréal is indeed one of the best casinos you'll find in the province of Québec, but there's another casino in the area as well you should definitely visit:
Casino Lac Leamy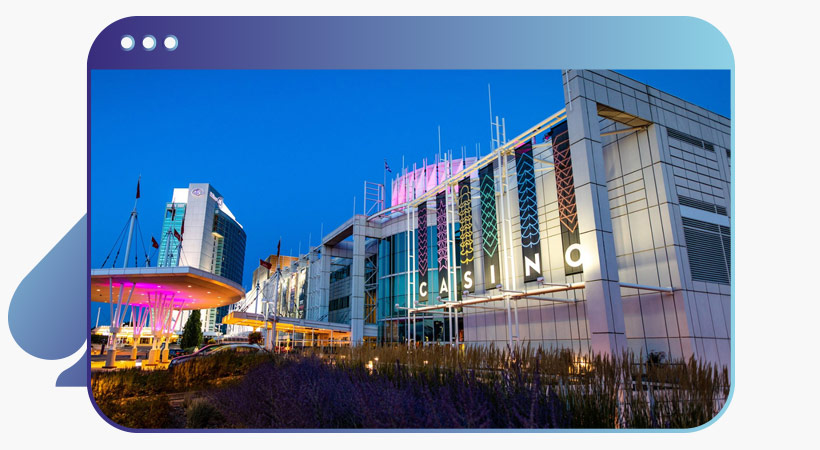 How about 1800 casino games, 13 gambling tables, a VIP room for high rollers and a Texas Hold'em room for the best poker players of the country? There is also a theater that seats 1100 visitors and a complete hotel resort including all the amenities you could think of. Whether it's a limo service, a spa visit, or a nightclub you're looking for: it's all there. Casino Lac Leamy is a true entertainment destination that offers a lot more than just gambling.
Casino Lac Leamy
Casino de Montréal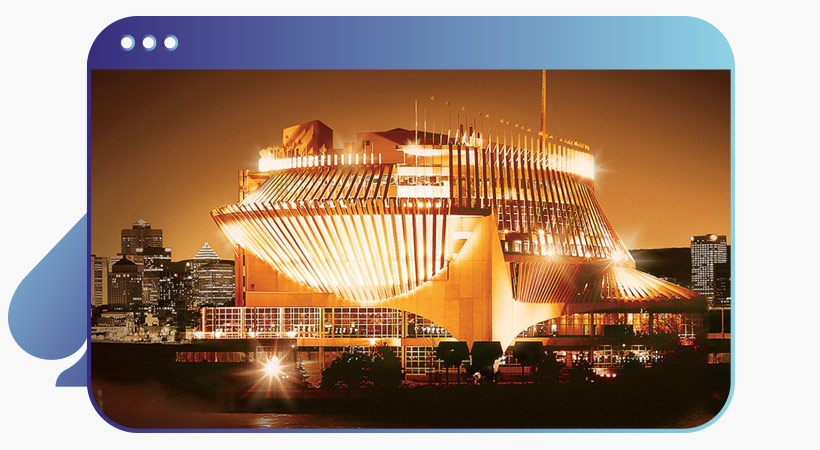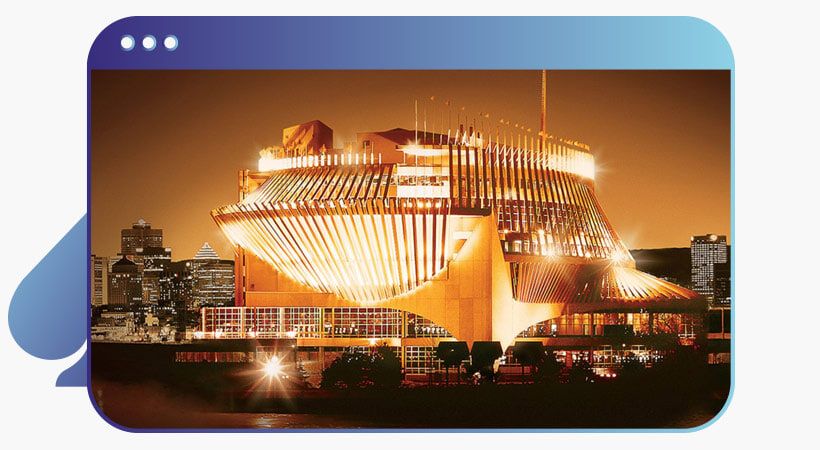 This casino is considered one of the best casinos in the country and it's one of the biggest gambling venues in Canada. Over 20 thousand people visit this casino every day so it's no understatement when we tell you this is a very popular entertainment venue. Casino de Montréal offers +3000 slot machines, 100 table games (including roulette and blackjack) and 25 tables specifically for poker fanatics. Whether it's a concert of your favourite artist, a bar to watch the biggest sport events or a place to enjoy the best food and drinks: Casino de Montréal makes sure you've got everything you could dream of in terms of the perfect night out.
Casino de Montréal
Best Casino websites in Canada
Relevant news