Elements Casino Surrey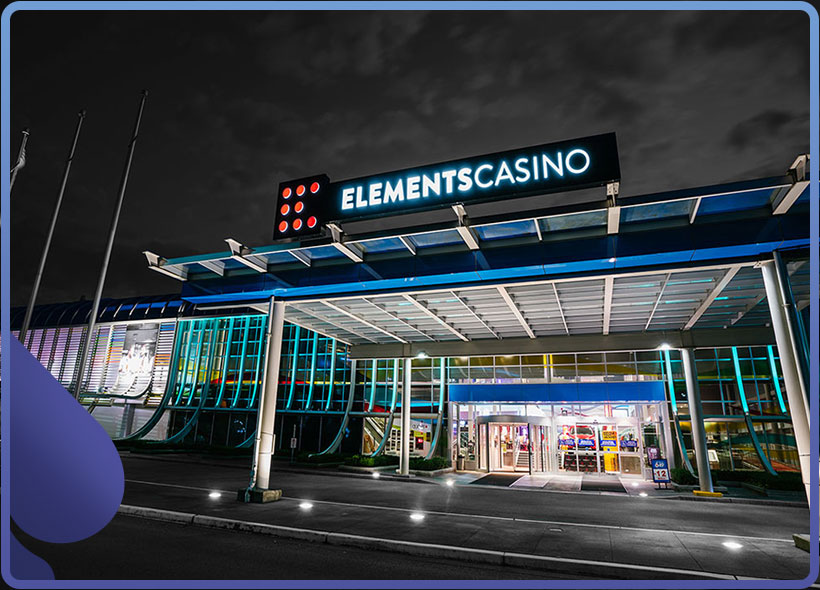 Conveniently located for both Canadian and American players, British Columbia offers a large selection of casinos to choose from. In this part of Canada you'll be able to choose between both small, local gambling venues and big, world class casino resorts. Elements Casino Surrey is one of the most popular casinos of BC and we would call it an average casino, a place that probably fits most average players.
For people not knowing which casino in British Columbia to choose, we've got an extensive list of casino reviews, including a detailed overview of what to expect from Elements Casino Surrey. In this casino review we'll walk you through the casino's history, its game offer, and we'll give you all the practical info you need to know for your next visit. Surrey it is!
Elements Casino Surrey practical information
★★★☆☆
Lodging
Yes, Prestige Treasure Cove Hotel
Entry fee
None
Dress code
Casual
Parking
Yes, self-parking & valet
Casino theme
None
Age restriction
19 years and older
Games
Slots, & table games
Opening hours
24/7
Food
Yes, 4 restaurants, 1 bar
Map
Location/address: 17755 60 Ave, Surrey, British Columbia (BC) V3S 1V3, Canada
About Elements Casino Surrey
The Elements Casino only opened in 2015 and offers nearly 60,000 square feet of modern gambling space with 500 slot machines and electronic tables and 24 dealer served live game tables. Elements Casino is known as the number one entertainment destination in the area and this also thanks to the racetrack you'll find here. The racetrack is open 7 months of the year and the simulcast centre is open year round.
What to expect?
The game offer isn't very big if you compare it to other casinos in British Columbia, but the variety is pretty big, offering the most popular table games like Ultimate Texas Hold'em, Blackjack, Baccarat, and its most played variants. A lot of players from all over Canada like to come here for the popular poker tournaments and wander over to the slot machines after they're done competing. If you're a poker fan, make sure to check out the calendar.
Food & Drinks
Plenty of options for foodies as well. The gambling establishment houses multiple eateries, including the Elements Bar, Diamond Buffet, the Dragon Lounge, and of course, Foodies. In total you'll find 4 restaurants and a bar at this Elements casino and if you can't make up your mind, here's some help:
If you're a fan of homemade meals, you should definitely go to the Elements Bar.
The Diamond Buffet is perfect for a nice breakfast or a cup of coffee.
The Dragon Lounge is a bit more posh, offering the best vintage wines and rather traditional dishes.
Foodies is best enjoyed at lunch time as they have a nice menu of quick lunches.
Dress Code
This establishment works with a clear code of conduct: don't behave any differently than you would at any other public place. You'll have a very pleasant experience if you're 19 years or older, behave properly, and dress appropriately. The latter means no gang-related clothes.
Other casinos in the area
Casinos in British Columbia tend to be among the best in Canada and with a large number of options available in the province it's not an easy task to come up with a short list of gambling facilities. Nevertheless, we do find that the 2 casinos below fit what most people look for.
River Rock Casino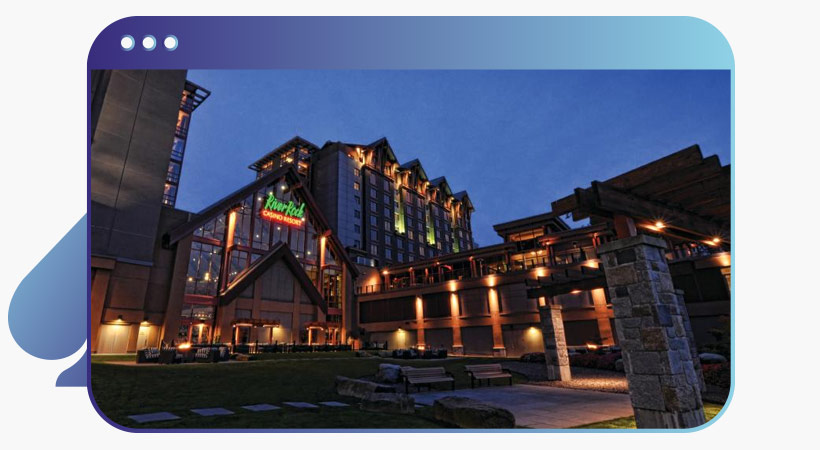 With over 10 thousand visitors per day you'll probably understand why this is one of the most popular casinos of British Columbia. There are more than 1100 slot machines available at this casino, meaning you can count on a nice mix of old classics and modern top games. The VIP rooms are especially meant for visitors who want to spend big bucks, and if you're less of a gambler you could always check out the amazing views, the 6 restaurants, and the spa. River Rock Casino luckily has everything to make your stay as pleasant as possible.
River Rock Casino
Treasure Cove Casino
Up north in British Columbia you'll find Treasure Cove Casino. This casino is situated in the small town of Prince George and because of its strategic position most people stay over at this casino resort either before or after making a trip to the northern part of the country. The Prestige Treasure Cove Hotel is a perfect place to relax and enjoy what the area has to offer. In terms of gambling you'll find over 500 slots and a proper collection of table games.
Treasure Cove Casino
Best Casino websites in Canada
Relevant news