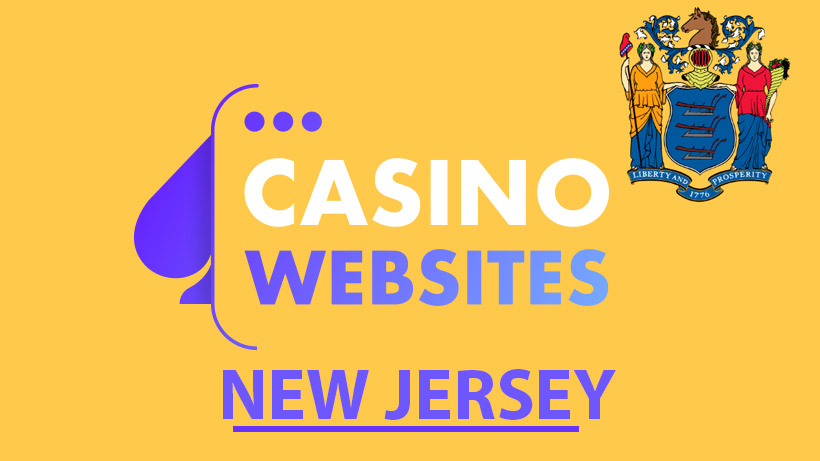 New Jersey Casinos Online
As one of the first states to fully legalize state-regulated online gambling, New Jersey is quite the paradise for poker, sports betting and casino enthusiasts. Along with dozens of internet sites that one can play at, land based gambling is also easily accessible as one can visit as many as a ten large scale casinos in NJ. Liberal winds have been sweeping over the state for decades and these days every type of gambling, except for greyhound betting, is legalized and wide spread.
What will I find on this page?
A list of the very best online casinos in New Jersey
A guide covering everything about internet gambling
A breakdown of the legal status of online gambling
A brief look at the history of gambling in the state
A brief look at the gambling revenue of New Jersey
All land based casinos and betting facilities listed
Frequently asked questions about gambling in NJ
Best online casinos in New Jersey listed and reviewed
With the ambition of guiding you to a reliable and high quality gambling adventure we have listed below what we consider to be the very best online casinos in New Jersey. This list is based on thorough research as well as many years of experience working in the iGaming industry.
How do you decide which casinos make your top list?
It's a long process that involves a lot of scrutinizing and comparison. With hours of Google-searching we have gathered just about every online casino that accepts residents of New Jersey to sign up and play with them. These sites have then been carefully rated on several important factors such as safety standards; game selection; customer support; bonus offers and other ones that may add value to your gambling sessions.
With years of experience working in the iGaming industry and being passionate gamblers since young age we have done our outermost to provide you with best online casinos in New Jersey. While we've tried to put together a versatile list of gambling sites that anyone can find a perfect match from there are some things that are common for all of our recommended casinos:
A wide selection of games
Good amount of promotional offers
Professional customer support 24/7
A fantastic reputation among players
SSL encryption and high safety standards
How do I gamble at online casinos in New Jersey?
Getting started is incredibly easy and won't take many minutes of your time. There are, however, a couple of things that are good to know about – some which may be obvious and others which you may not have heard of before depending on your experience with gambling.
To be as helpful as possible to everyone we have covered all there is to know about internet gambling by answering questions in a very pedagogic way. We start with account creation then move on to bonuses, depositing and gambling, and end it all with cashing out.
1. Creating an account
How old do I have to be to sign up?
At all of the best casinos in New Jersey that we are recommending for online gambling the age requirement is 18. This is lower than the state's usual age requirement of 21.
What information do I have to provide to the casinos?
When creating your account you'll be asked to provide the following details:
First and last name
Home address
Date of Birth
E-mail address
Phone number
Does it matter if I enter my own details or someone else's?
Yes, it matters – for several reasons.
At some casinos a verification code will be sent to your e-mail address or phone number, which means that you won't be able to access your account unless you provide the correct details.
If you're looking to cash out any winnings you'll also be required to go through another verification process. During this you'll be asked to provide the casino with an ID. If this isn't matching your account details you will get in trouble and in worst case scenario lose all of your winnings.
Are my personal details safe with the casino?
Yes. All of the online casinos that we are recommending are regulated sites that have to follow a bunch of rules, which includes certain safety standards. You have nothing to worry about.
Will I receive marketing material to my e-mail or phone?
Not if you don't want to. You'll get the option of choosing this while creating your account and/or under your account settings after your account has been created. We personally recommend having a dedicated casino e-mail that can be used for gambling as it's very convenient to be spoon-fed with promotional offers.
2. Taking part of bonus offers
What is the bonus you're promoting on your casino list?
This is a welcome bonus that all new players are able to receive. Many casinos are matching your first deposit with extra bonus money. Let us break it down for you:

| Your deposit | Bonus percentage | Bonus up to | Your bonus | Total balance |
| --- | --- | --- | --- | --- |
| $500 | 100% | $1,000 | $500 | $1,000 |
| $500 | 200% | $1,000 | $1,000 | $1,500 |
| $1,000 | 200% | $1,000 | $1,000 | $2,000 |
| $500 | 400% | $2,000 | $2,000 | $2,500 |
As you can see, the higher the percentage the more bonus money will be given to you in relation to your deposit. In the third example you're not getting any additional bonus compared to the second one as $1,000 is the maximum amount that can be received. You'll get this with a $500 deposit.
A part from deposit bonuses some of the best New Jersey casinos that we are listing will also give you a so called "no deposit bonus". This is either a small amount of cash or a couple of free spins on a slot which is given for free on sign up. In other words, all you have to do is to create an account.
What other bonuses am I able to find at the casinos?
Many of those that we are recommending are known for running a lot of promotional offers. You can expect several different bonuses such as:
Competitions and lottery draws with cash prizes and valuable gadgets up for grabs.
Cashbacks that give you a certain percentage of your net-losses back.
Various free spin offers that reward you with free spins on different slots.
Live casino bonuses that are tailor-made for live roulette and live blackjack.
How do I take part of promotional offers?
This can vary from one bonus to another and also from one online casino to another. When it comes to no deposit bonuses you may be required to enter a code when signing up to the gambling site. It may, however, also be that your reward is automatically credited to you upon account creation.
With deposit bonuses it's very common for these to be activated during the deposit process – either with or without a code. You may, however, also experience that the bonus has to be activated under your account settings prior to making the deposit.
By reading the terms and conditions that all bonuses come with you can easily find out how a particular offer is activated at a particular site.
Will I get rewarded for my loyalty?
Most likely, yes. Not all online casinos in New Jersey are running loyalty programs that you can follow yourself. The vast majority of them are, however, keen on keeping their players. Thus rewards will most definitely be available to you if you're considered to be loyal enough (usually measured by your deposits). If you aren't contacted by a VIP-representative you're normally able to speak with the customer support and simply ask for a bonus.
Am I able to instantly cash out a bonus I've received?
No. This would cost the casinos a lot of money so to prevent this from happening a wagering requirement is usually included in the bonuses' terms and conditions. This states that any bonus amount you've received has to be staked a certain amount of times before you're able to cash it out.
$500 bonus with 30x wagering = $15,000 total staking required before cash out
3. Depositing money
What banking options am I able to use for deposits?
Different gambling sites may offer different payment methods, but among the New Jersey casinos that we have recommended you will find the following ones:
Will I experience any fees on my deposits?
If you deposit using a debit card it's fairly common to experience a fee of 4 – 5%. This can be avoided by using Bitcoins.
Is my deposit instantly credited?
With debit cards it is. As soon as you have confirmed the transaction your money will be available on your casino account. If you're using Bitcoins your deposit will be credited as soon as the blockchain allows it to be – usually this doesn't take longer than two hours. Person to Person is the slowest option as this can take up to three days before your money is available.
4. The gambling experience
Is it possible to play games for free?
It is indeed. As soon as you have an account created you'll be able to play almost any game you'd like to for free. The only exceptions are live dealer games which are played against real dealers.
Just click on any slot or video poker that you'd like to enjoy and you'll get the option of playing it with demo credits. These credits can at any time be replenished by just reloading the game.
Will I experience any cap to my winnings?
Of course not! You're able to win thousands and even hundreds of thousands of dollars if you're really lucky. At some casino sites there may, however, be a weekly or monthly withdrawal limit. But don't worry – even if there is you'll eventually get all of your money.
Do I have to be located in New Jersey to gamble?
At the state-based online casinos you have to, but not at the off-shore gambling sites that we have listed on top of this page. These can be accessed from anywhere, which is one of many reasons that we consider them to be among the best online casinos in New Jersey.
Is it easier to win in some games than others?
It definitely can be. Your long term chances of winning are determined by RTP (Return to Player), which is a value that can be found in all casino products. Playing online this tends to be high in all games (around 96%). However, some products have even higher ones. If you use the optimal strategy in blackjack you will for instance experience an RTP of about 99.50% which is huge.
In addition to this, your short term chances of winning will be determined by volatility. Some games pay less but more frequently while others rarely pay, but when they do they can surprise you with massive winnings that other games can't.
5. Cashing out
What options am I able to use for withdrawals?
This will vary from one gambling site to another, but it's quite common to find the following ones:
Person to Person
Wire Transfer
How long does it take to receive my withdrawal?
With the best New Jersey casinos that we have recommended for online gambling all cash outs are normally handled within 48 hours. This is the time that it takes for the casino to send you your money. From there the transaction time will vary depending on the payment method you have chosen to cash out with:
Bitcoin: Rarely longer than 2 hours
Check by Courier: Up to 10 days
Person to Person: Up to 5 days
Wire Transfer: Up to 5 days
It's important to note that no cash outs can be handled unless your account is fully verified
What is required to verify my account?
For the vast majority of players all that is needed for verification is to prove your identity. This is done by uploading a photo copy of a driver's license, passport or any other government issued ID under your account settings.
In rare cases – usually when there's suspicion of duplicate accounts or fraud – you may also be asked to provide a photo copy of the debit card you've deposited with (covering all important numbers of course).
Why do I have to verify my account?
It's a security measure that exists to prevent underage gambling, fraud and duplicate accounts. All legitimate online casinos in New Jersey are required to run a verification process like this.
How long does it take to have my account verified?
Generally it takes 24 – 48 hours.
Is it legal to play casino online in New Jersey?
Since 2013 it's legal to do so as long as you're gambling at a casino that is regulated by the state of New Jersey. Playing at off-shore casinos, on the other hand, is yet today considered to be a criminal offence. However, with the thorough research that we at casinowebsites have done it doesn't seem like players in New Jersey can be penalized for gambling at online casinos no matter the site.
We are not lawyers, but we haven't found any incident where this has happened or anything in the law supporting a penalty. Several sources are also saying that single individuals have nothing fear; that New Jersey is only interested in bringing down the actual websites that are operating illegally without being approved by the state.
In this regard they seem to put a lot of effort into it. Not only does New Jersey have one of the harshest penalties in America with several years in prison and up to million dollar fines for illegally operating casinos. They are also working with jurisdictions outside of America to combat operators from providing their services to residents of the garden state.
In 2016 New Jersey published a press release where they announced that they will be working together with the Kahnawake Gaming Commission to tackle off-shore casinos. In this release, which can be read here, the following segment can be found:
"After extensive discussions with the Mohawk Council of Kahnawake and the Kahnawake Gaming Commission involving unique jurisdictional issues, the Division was able to ensure that any such websites originating from Kahnawake will no longer be available to United States residents in jurisdictions where these companies are not authorized to operate, after September 30, 2016."
Kahnawake Gaming Commission is of course far from the only organization that regulates off-shore casinos. Many are overseen by the Curacao Gaming Control Board. This means that off-shore casinos are still widely available to players in New Jersey.
A brief look at the history of gambling in New Jersey
1800s: Raffle-like lotteries are wide spread and popular in New Jersey. The revenue from these is used to fund the construction of public buildings such as collages.
1844: All lotteries are banned. Like in many other states this happened due to corruption.
1870: Still operating today – this was the year that Monmouth Park opened up. As a racetrack it became New Jersey's first notable gambling facility.
1894: Pari-mutuel betting on horses races gets banned.
1897: All types of gambling get banned. This doesn't prevent New Jerseyites from gambling though as a black market is eventually created and run by the mafia.
1911: By this time Atlantic City is controlled by Nucky Johnson who is a corrupt politician. He ran his businesses for decades, but was eventually arrested for tax evasion in 1941.
1939: It became clear to legislators that gambling wasn't going away – making it illegal only created an unregulated market. Thus this year saw the legalization of pari-mutuel betting on horse races. This was the beginning of a never-ending cycle of a loosening grip on gambling.
1953: Charitable gambling is legalized. Fund-raiser organizations are allowed to offer bingo games and raffles.
1970: A vast majority of New Jersey residents (81.5%) vote in favor of a state run lottery program.
1974: Voters turn down a bill suggesting the legalization of casinos in New Jersey. They are afraid that these venues would once again lead to organized crime.
1976: The casino proposal is rewritten to limit New Jersey's casinos to Atlantic City. Voters like this a lot better and approve of it.
1978: With the opening of The Resorts Atlantic City, New Jersey becomes the second state in America to have a legal casino.
1983: As many residents were concerned about underage drinking at the casinos in Atlantic City the minimum age requirement of visiting these venues is raised from 18 to 21.
2011: A bill is introduced to legalize online gambling, but fails as Governor Christie does not approve of it.
2013: Yet another bill to legalize online poker and online casinos in New Jersey is introduced. This one makes it through.
2016: It's up for discussion if land based gambling should expand to other areas than Atlantic City, but this is met with heavy opposition.
2018: Sports betting is legalized.
Land based casinos in New Jersey
Hand in hand with a fantastic online casino experience the garden state is home to some of the best land gambling in America. Thousands of slots, hundreds of table games and plenty of poker action can be found at several Las-Vegas style casinos that anyone at the age of 21 or older can visit.
In worst case scenario you may have a 60 mile drive as all of the casinos are located in Atlantic City, but even if you do it's not a long distance to travel to enjoy an authentic gambling experience at its best. For your convenience we have listed all of New Jersey's ten land based casinos below.

| Casino | City | Address | Slots | Table games | Poker tables |
| --- | --- | --- | --- | --- | --- |
| Borgata Hotel Casino and Spa | Atlantic City | 1 Borgata Way | 3000 | 186 | 85 |
| Resorts Casino Hotel | Atlantic City | 1133 Boardwalk | 2500 | 76 | 8 |
| Tropicana Casino & Resort | Atlantic City | 2831 Boardwalk | 2400 | 170 | 18 |
| Caesars Hotel & Casino | Atlantic City | 2100 Pacific Ave | 2220 | 177 | 24 |
| Harrahs Resort | Atlantic City | 777 Harrah's Blvd | 2150 | 110 | 40 |
| Hard Rock Hotel & Casino | Atlantic City | 1000 Boardwalk | 2115 | 124 | - |
| Ocean Casino Resort | Atlantic City | 500 Boardwalk | 1945 | 99 | 8 |
| Ballys | Atlantic City | 1900 Boardwalk | 1772 | 121 | 42 |
| Golden nugget | Atlantic City | 600 Huron Ave | 1453 | 82 | 9 |
| Wild Wild West Casino | Atlantic City | 1900 Pacific Ave | Yes | Yes | 42 |
Racetracks and off-betting facilities in New Jersey
While many, if not all, of New Jersey's land based casinos are offering betting on horses and other sports this can also be done at several other venues which we have listed below.

| Venue | Type | City | Address |
| --- | --- | --- | --- |
| Freehold Raceway | Racetrack | Freehold | 130 Park Ave |
| Meadowlands Racetrack | Racetrack | East Rutherford | 1 Racetrack Drive |
| Monmouth Park | Racetrack | Oceanport | 175 Oceanport Ave |
| Favorites | OTB | Clementon | 1300 Blackwood Clementon Rd |
| Favorites | OTB | Toms River | 1071 NJ-37 |
| Favorites | OTB | Hillsborough | 150 US-206 |
| Favorites | OTB | Fords | 3 Lafayette Rd |
| Winners | OTB | Bayonne | 400 NJ-440 |
A brief look at New Jersey's gambling revenue
In difference to Delaware, the legalization of online casinos has been a huge success story for New Jersey. Ever since the bill was signed into law in 2013 the revenue from gambling sites has shown an upwards trend, which is generating a good amount of tax money for the state. The below table is illustrating this well.

Year
Net-revenue (in millions)
Tax revenue (in millions)
2014
$122
$21.5
2015
$136
$26.1
2016
$188
$34.5
2017
$220
$40.3
Source
All in all the yearly gambling revenue of New Jersey is approximately $6 billion with $1.4 billion going to the state's treasury. This does of course mean that online gambling is still just a small percentage of the entire revenue of the state. It is, however, still a lot of money being generated. In comparison, Delaware is only making yearly online gambling revenue of about $3 million – a huge difference.
New Jersey's lottery is the biggest contributor to the state with tax revenue of $994 million for the year 2017 (source: https://www.njlottery.com/en-us/aboutus/givingback/recipients.html). The land based casinos in New Jersey come in second. In 2019 they generated $3.4 billion in revenue and paid $278 million in taxes (source: https://web.archive.org/web/20120704155635/http://www.americangaming.org/industry-resources/state-information/new-jersey).
FAQ about gambling and casinos in New Jersey
How many online casinos are there in New Jersey?
There are 22 that are licensed within the state and at least twice as many that are located in other jurisdictions (the so called off-shore casinos)
What's the difference between stated-based online casinos and off-shore casinos?
At a first glimpse there's no difference at all as the gambling experience can be very similar in terms of game selection, customer support and bonus offers. What's different between the two types of casinos is location, regulation and your accessibility to the sites.
The state based online casinos are regulated by the New Jersey Division of Gaming Enforcement. These gambling sites have to be partnered with any of the land base casinos in the state and their servers have to be located in Atlantic City. For you to be able to gamble at the sites you have to be at least 21 years old and situated somewhere in New Jersey.   
The off-shore casinos are located outside of America and are regulated by organizations such as Curacao Gaming Control Board. They allow you to play at the age of 18 and have no restriction to where you have to be situated. You can access them from all of America and almost anywhere in the world.
How do state-based online casinos know where I am?
They are using a geo tracking software that is either using your IP or your GPS chip on your mobile device to locate you.
What lotteries are offered in New Jersey?
You are able to find the following ones:
| Lottery | Drawing |
| --- | --- |
| Pick-3 | Twice a day |
| Pick-4 | Twice a day |
| Cash Pop | Every 15 minutes |
| 5 Card Cash | Once a day |
| Quick Draw | Every 5 minutes |
| Pick-6 Xtra | Mondays and Thursdays |
| Mega Millions | Tuesdays and Fridays |
| Powerball | Wednesdays and Sundays |
| Cash4life | Once a day |
In addition to the above you can also find several types of different scratch-offs.
Do I have to pay taxes on my online gambling winnings?
Yes. The following segment is quoted from the New Jersey Division of Taxation:
"Under the provisions of N.J.S.A. 54A:5.1(g), all gambling winnings, whether they are the result of legalized gambling (casino, racetrack, etc.) or illegal gambling, are subject to the New Jersey Gross Income Tax."
Your gambling winnings are, in other words, considered as an income and should therefore be treated like any other income. The tax rate in New Jersey is 1.4% – 9% depending on how much money you make. It is of course only your net winnings that you have to pay taxes for (withdrawals – deposits). You have to bring up your winnings and deduct your losses in your yearly tax return. 
In addition to the tax rate of New Jersey there's also a federal tax that applies to all of your net winnings. This is approximately 24%.
What's the legal status of social gambling in New Jersey?
Social gambling is legal as long as all participants are on equal terms with each other. In other words it is not allowed for a host to be charging any rake from a poker game, to be selling any drinks or to be benefitting in any other way.
Is charitable gambling legal in New Jersey?
Are all types of online gambling legal in New Jersey?
Every type of gambling except for lottery tickets is legalized and regulated for online purposes in New Jersey. You can bet on sports, horse races and play poker as well as casino. Ironically the state run lottery program is yet to make it to the internet.
Is it a good idea to sign up with several online casinos?
If you're into bonuses it's a great idea and if you ask us you should be into bonuses as these will always increase your long term chances of winning.
Not only are you able to grab several welcome bonuses which are usually the most valuable offers that gambling sites have. By signing up with all of the best New Jersey casinos that we have recommended you'll also receive notifications about new bonus offers that are running – conveniently sent to your e-mail.
Casino Sites by States
---
More US online casinos