Best casinos in Montréal, Canada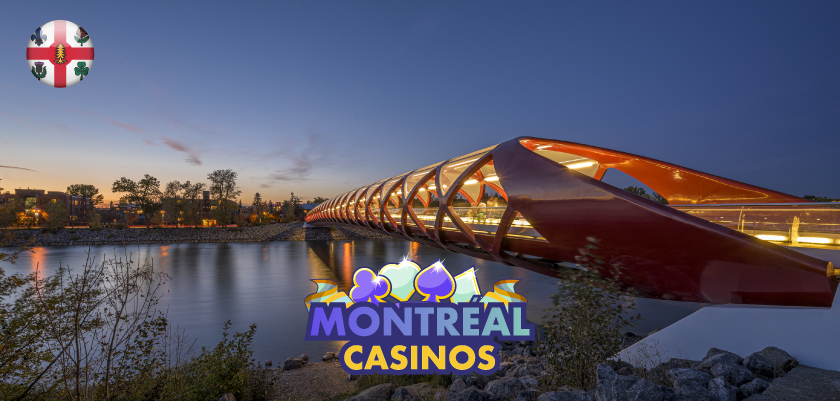 Montréal isn't only Canada's second city after Toronto, but after Paris, it's also the second largest French-speaking city in the western world. This cosmopolitan North American city is leading in the fields of aeronautics and biotechnology, and if you want to have a better overview of the city you will definitely need to make it to the top of the Mont Royal Park. This is definitely one of the most popular landmarks of the city.
The Casino de Montréal is another important landmark in Montreal, especially for people that enjoy the combination of gambling and entertainment. If you want to take in the ambiance of a land based casino, read on, because Montreal has one of the best options in Canada. Allez !
Gambling in Montréal
Most people probably wouldn't consider Canada as one of the top casino destinations in North-America, but provinces like British Columbia and Québec actually have a few very interesting options in terms of casinos. Québec is one of the most advanced provinces of the country when it comes to online gambling and Montréal was one of the first cities to offer games of chance in the country. This is done via Loto-Montréal that was meant to control the market of lottery games and we're happy to say they continue to do so to this day. The Société des casinos du Québec was launched to operate and oversee land based casinos. This organization is a subsidiary of Loto-Québec that oversees all 4 casinos in the province of Québec that are run by the government:
The Casino de Montréal.
The Casino du Lac-Leamy.
The Casino de Mont-Tremblant.
The Casino de Charlevoix.
Best Online Casinos in Montréal
Play casino games online at a legit, trusted and recommended online casino who accept players from Montréal
Best online casinos in Canada
Casinos in Montréal
Even before Las Vegas started using the name, Montreal was already known as the Sin City. It might have lost its status to Vegas, but Montreal still houses one of the coolest gambling spots in the world. Then again, in terms of quantity it might not yet be what you would expect from a city like Montreal. The truth is that the city doesn't have a lot of gambling establishments, but the main casino in Montreal is without a doubt one of the nicest venues you'll come across in Canada. We'll tell you more about the few options you'll find in MTL.
1. Casino de Montréal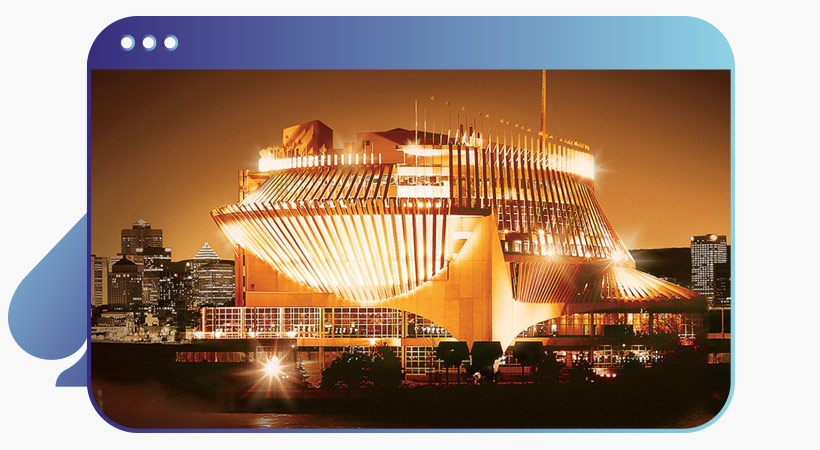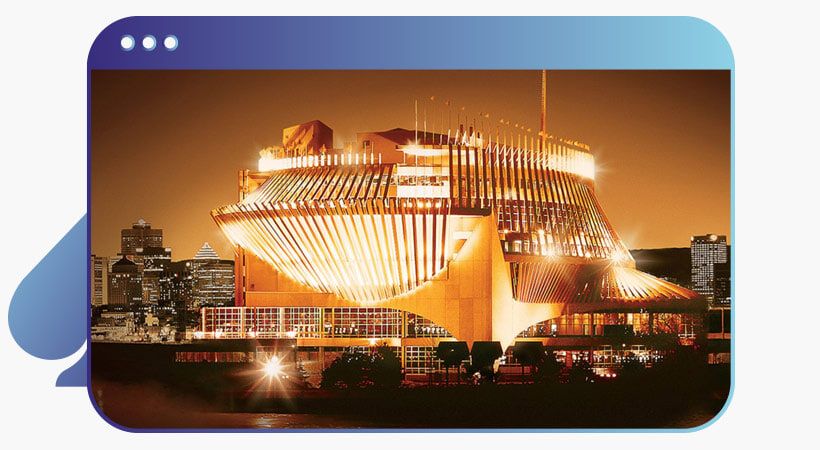 Casino de Montréal is considered a world-class establishment and is the largest casino in the city. The good thing is that this casino consists of three buildings of which one shares 6 floors, 3,000 slot machines, more than 100 table games and 25 tables to play live poker. Everyday there are about 10,000 people that visit the place, so you might want to avoid the busiest moments of the week in order to enjoy it to the fullest. There are 5 restaurants in the casino that offer varied atmospheres and menus. Depending on the hour and your taste, you can either have a quick and casual snack or take your time and have a decent meal. The most prestigious restaurant of the five is the L'Atelier de Joël Robuchon, but bear in mind that you will probably need to make a reservation if you plan to go there. For fancy cocktails we recommend Bar Le Poker and if you're more into general entertainment you'll be happy to find out there are frequent shows at this casino including karaoke nights and live concerts.
Where to stay in Montréal?
Casino de Montréal doesn't offer accommodation options in its three buildings, so you'll need to look elsewhere to find a good hotel. Luckily, good hotel options can be found in the city, although this casino isn't situated in the city centre. On the other side of the river you will find various hotels of all budgets so you'll have plenty of options here. You might want to check out Hôtel Le Dauphin Montréal-Longueuil and Montreal Marriott Chateau Champlain.
2. Casino de Mont-Tremblant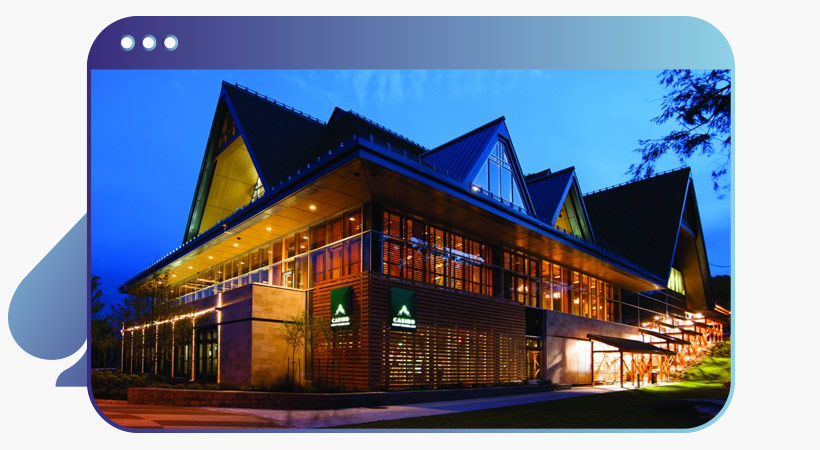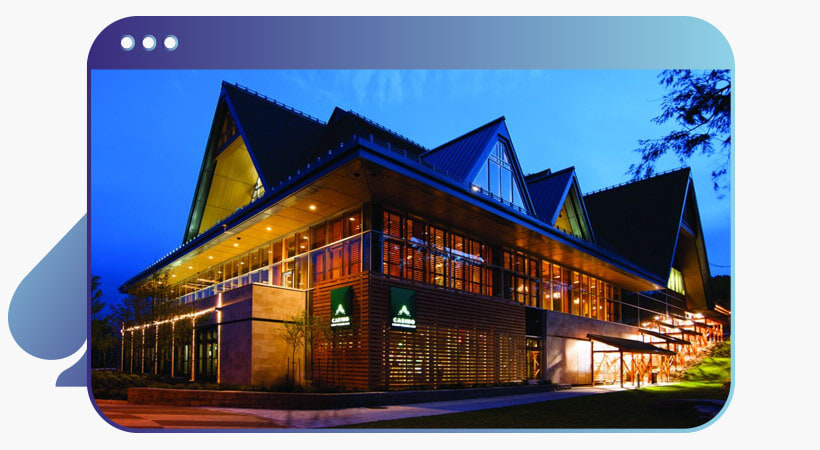 Mont-Tremblant itself is a popular tourist destination at any time of year, so there's always a good reason to visit Casino de Mont-Tremblant as this place is always full of entertainment. A lot of people combine their visit to the casino with a relaxing trip out of the city, as Casino de Mont-Tremblant is located at a 1,5 hour drive of Montréal. Strictly speaking it's not part of the city of Montréal, nor its metropolitan area, but it's always possible to make a day trip to this casino or even a weekend getaway if you want to get the most out of your stay. Casino de Mont-Tremblant is operated by the same company that owns Casino de Montréal, so if you enjoyed that casino, you'll probably like this one as well. The game assortment is a lot smaller though and you'll find about 500 slots and just over 15 table games in this casino. There is a nice restaurant and a fancy lounge bar where you can take a break and a drink.
Online gambling in Montréal
The province of Montréal has made a real effort to legalize and offer online gambling products to its residents and once again it's the Loto-Montréal that takes care of this market. This gambling authority is meant to oversee the regional gambling industry and offer online casinos on a regulated platform. This online casino is quite a nice place to make a wager online as most games, such as slots and table games, are readily available. The good thing about this is that players are sure the website is run by the government and that all revenues stay in the province of Québec. If you're not sure whether you can control yourself you can opt for excluding yourself from online gambling and ask for professional assistance.
Foreign online casinos
This is not always the case on foreign websites that are also widely available in Montréal. Although local authorities in the province of Québec have tried to ban foreign online casino websites from the internet, their attempt wasn't successful as the Supreme Court of Canada of The Canadian Wireless Telecommunications Association (CWTA) finished the ban. Most foreign online casinos offer higher bonuses than the governmental website, which might be a good reason to give it a try. Whatever casino you choose, do make sure you gamble responsible and pick a trustworthy casino. On our website we recommend the top online casinos in Montréal. Check them out in case you prefer online over land based casinos.