South Beach Casino & Resort in Scanterbury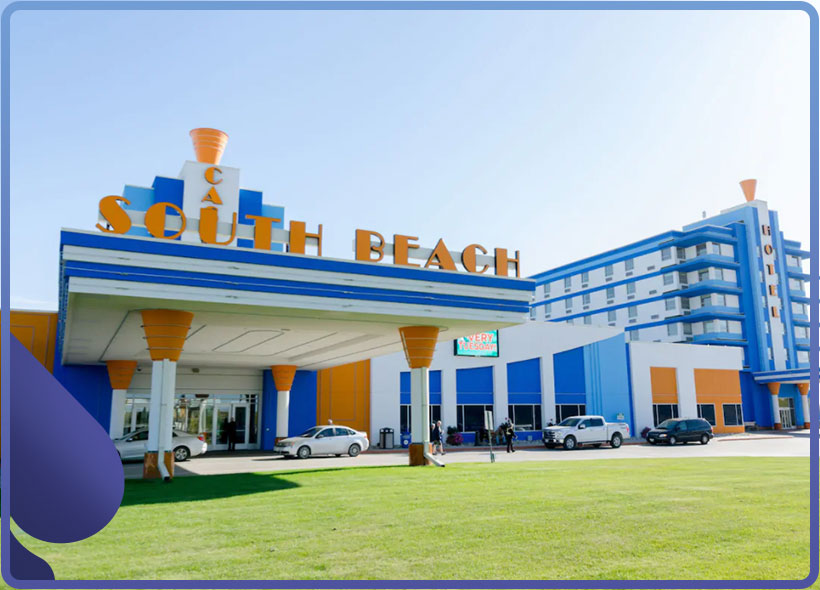 Manitoba is a truly remarkable place in Canada. The beaches around Lake Winnipeg and the provincial parks offer amazing retreats for both Manitobans and visitors, but if you're looking for some indoor entertainment we recommend you to go to the province's capital city: Winnipeg. The South Beach Casino & Resort in Scanterbury is one of the best places to find a full entertainment package including casino floors.
Affectionately referred to as South Beach by locals, this casino resort is one of three province's First-Nation owned casinos. Greatly designed by an American company, South Beach casino is one of the province's hotspots for casino fans. Let's head to Scanterbury where you'll find pretty much everything you need for an unforgettable gambling experience.
South Beach Casino & Resort in Scanterbury Casino practical information
★★★★☆
Lodging
Yes, South Beach Casino & Resort
Entry fee
None
Dress code
Casual
Parking
Yes, sef-parking
Casino theme
First Nation
Age restriction
19 years and older
Games
Slots, & table games
Opening hours
Mon – Sat: 10am – 3am
Sun: noon – 3am
Food
Yes, 4 restaurants
Map
Location/address: 1 Ocean Dr, Scanterbury, Manitoba (MB) R0E 1W0, Canada
About South Beach Casino & Resort in Scanterbury Casino
South Beach Casino and Resort is one of those top destinations in Canada to combine fun, food, and thrills. The place feels very modern and got renovated in 2017, making sure you'll feel at home from the very first moment you enter the place. The hotel and casino floor are open 24/7 meaning that there's never a dull moment if you go to Scanterbury. Apart from great hotel rooms, a swimming pool, and cool souvenir shops, there are also 600 slots, table games and a player loyalty program that'll give you loyalty points each time you play here. Although you'll need to be at least 19 years of age to enter the gambling establishment, the tropical pool, cascading waterfall, luxury rooms and suites will make sure complete families will have the time of their lives. The hotel's art-deco architecture is actually quite something.
Food & Drinks
Food lovers will savour the very best Canadian gastronomy has to offer. This restaurant serves daily lunches, rib dinner buffets on Fridays, and exquisite Sunday brunches. The Blue Dolphin Lounge offers live rock and country entertainment on weekends, but also serves great snacks and drinks. For lighter meals, the South Beach Cafe is another option that can be found in the hotel lobby. Here you'll find stuff like coffee, muffins, and great sandwiches.
Dress Code
The South Beach casino and resort hotel works with a casual dress code which depends on the area. Flip flops, shorts and t-shirts are obviously normal at the pool and other
areas around the hotel, but once you make your way to the bar, restaurant or casino you are required to dress up and use something else than beachwear. Fair enough, we would say.
Other casinos in the area
There are no other casinos in the nearby area of this popular casino resort, but there are definitely some other great options in the province. The Club Regent Casino, for example, is operated by the Manitoba Liquor and Lotteries Corporation and can be found in Winnipeg. The exact same thing holds for McPhillips Street Station Casino.
The Club Regent Casino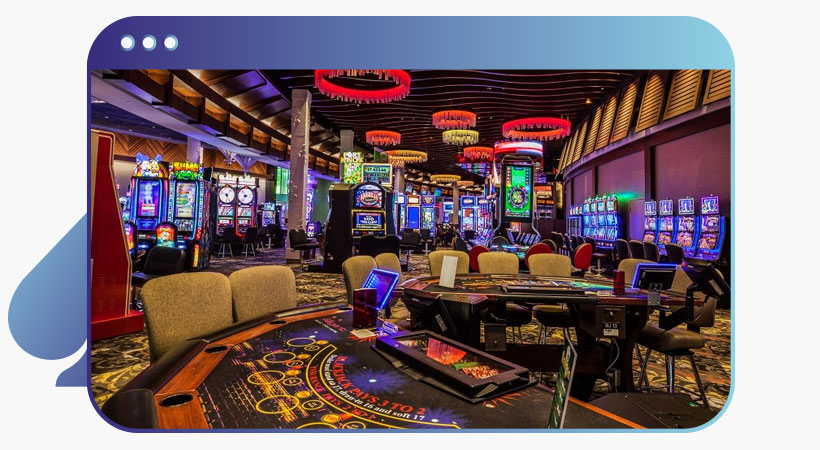 This is one of the two casinos you'll find in the city of Winnipeg and it has been around for a few decades now. It was opened in the nineties and with nearly 1000 slot machines there is still a lot of gambling fun going on so you'll definitely need to head here once you're around. This is particularly true for people with smaller budgets as you'll find a lot of so-called penny slots here. Make sure to check out the casino's events calendar as well for the live shows.
The Club Regent Casino
McPhillips Street Station Casino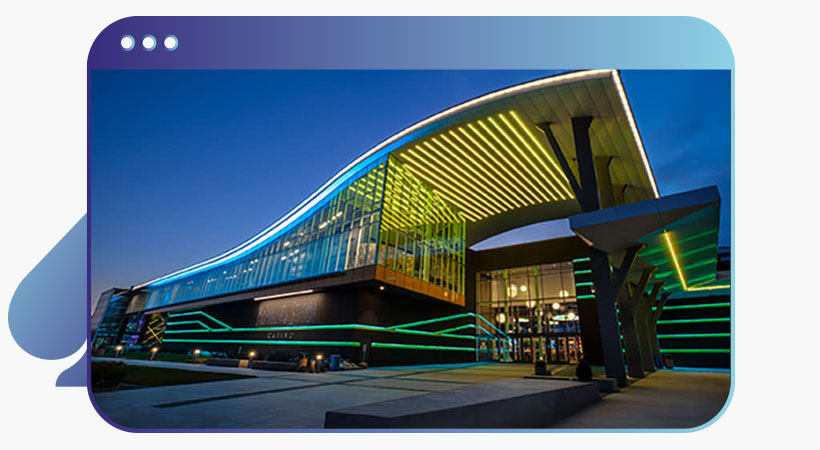 This casino was completely renovated in 2015 making sure the establishment meets all the requirements of a modern gambling venue. McPhillips Street Station Casino is owned by the same company as The Regent Casino and with Winnipeg's second casino you'll have a very interesting second option within a small distance. This second casino is a bit smaller than the one mentioned above and therefore feels a bit more premium and exclusive. There are also frequent bingo events being held at this casino so make sure to check these one's out.
McPhillips Station Casino
Best Casino websites in Canada
Relevant news