Casino de Montréal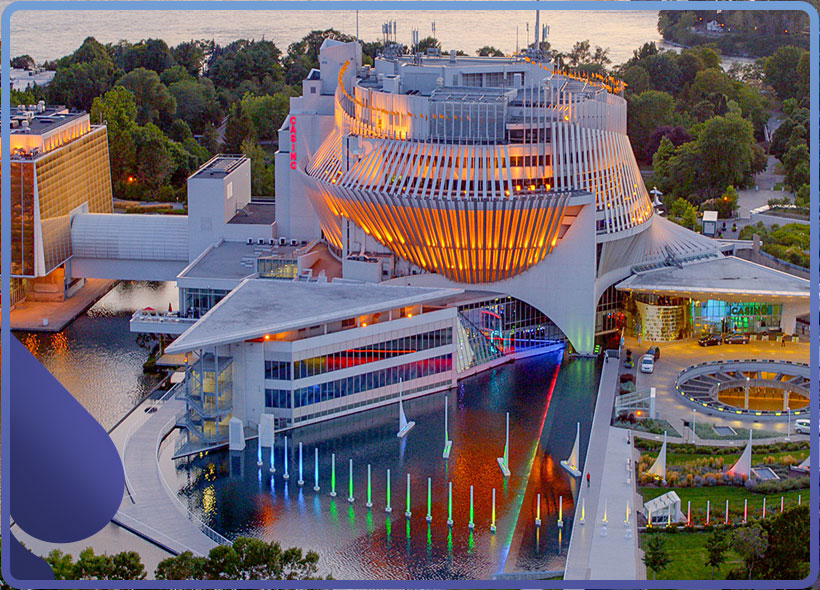 Although Montréal is considered one of Canada's most vibrant cities, it doesn't have a lot of casinos. Luckily, the city houses the biggest casino of the country that comes with 5 floors of gambling, 5 restaurants, 3 bars, a night club, and a theater, amongst others. This place ranks among the world's biggest gambling venues, and with the dynamic ambiance it has become one of the main attractions for people in Québec.
From the +100 gambing tables to thrilling cabaret shows to Joël Robuchon's world famous gourmet restaurant, the night is always full of excitement. Then again, gambling is the last thing some people do at the Casino de Montréal. Some visitors go there just to enjoy a music show or hang out in the amazing gardens surrounding the casino at whatever time of the day they please. At the end, Casino de Montréal doors are always open: you're welcome 24/7.
Casino de Montréal practical information
★★★★★
Lodging
None
Entry fee
Free
Dress code
Casual
Parking
Yes, self-parking & valet-parking
Casino theme
None
Age restriction
18 years and older
Games
Slots, & table games
Opening hours
24/7
Food
Yes: 5 restaurants, 3 bars
Map
Location/address: 1 Avenue du Casino, Montréal, Québec (QC) H3C 4W7, Canada
About Casino de Montréal
Casino de Montréal is the biggest casino in Canada and is considered a world-class gambling establishment. With three buildings and six floors it's known to be one of the best gambling venues in North America and we're pretty sure nearly everyone will agree on this one: whether you're from Vegas, Vancouver, or Montréal. Live concerts or other shows as well as poker tournaments with international players, and exciting boxing matches are part of the casino's main attractions. Opened in 1993 and renovated twice, le Casino de Montréal est juste parfait ! The Montreal Casino houses all sorts of events and shows throughout the year, including live band performances, spectacular dances, and complete comedy shows. A lot of these events are free for visitors, although some might charge a fee for tickets.
Game offer
The casino has organised the World Series of Poker twice which is yet another example of its grandeur. The casino consists of 3 buildings that are connected. Two of these buildings were built for the 1967 International and Universal Exposition, also known as Expo 67. The third is an annex built by the casino itself to the south and east of the main establishment. A special bridge joins the annex to the former Quebec Pavilion. The main building has 6 floors, in addition to the annex and the secondary building (with 4 floors). The casino boasts a gaming floor of over 526,000 square feet where you'll find 3,200 slot machines, 115 gaming tables, a wide range of Keno games, and an even wider array of virtual games.
+3200 slots machines.
+115 table games.
Food & Drinks
The venue also contains 5 restaurants and 3 bars, a cabaret, so for extensive dining and pub options under the same roof, you could go for a smoked meat sandwich or foie gras au torchon to make your visit even more worthwhile. The large number of options might be a bit overwhelming to some, but there's also a buffet available if you can't make up your mind. Restaurants at Casino de Montréal cover pretty much every price range.
Le Montréal: the place to be for seafood and grill. Get ready for market-fresh ingredients and original local dishes full of the best Québec has to offer.
Ajia: people who enjoy Asian specialties will find the best of the Thai, Chinese and Korean cuisine at Ajia.
L'Instant: a classic place serving fast food options like hamburgers, club sandwiches and of course: Montréal smoked meat.
The Pavillon 67: this is the buffet restaurant we mentioned above that comes with a vast selection of dishes to match every plate, flavour, and table.
Joël Robuchon: for all the best of the late French chef Joël Robuchon's created during his rich career that gave him the title of the 'Chef of the Century'.
Dress Code
It is recommended to wear appropriate outfits and footwear, which basically means that a casual look is enough to enter this casino and its facilities. The gambling establishment has the right to refuse access in case of any clothes containing provocative texts or images. Wear what makes you feel comfortable, though it might not be a bad idea to pile on the posh.
Other casinos in the area
For people heading to Québec, the Casino de Montréal is without a doubt the first casino they would think of visiting. Nevertheless, there are a few other options that are worth a detour once you're in the province of Québec. We would recommend you to go to:
Casino Lac Leamy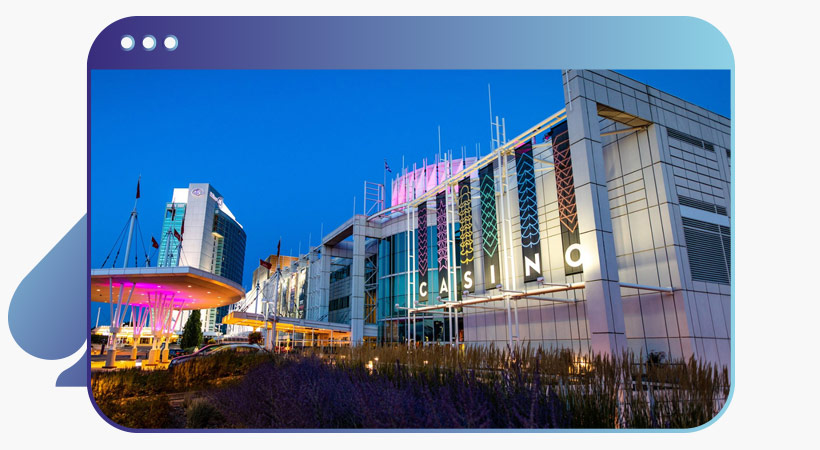 Just over 1,800 slots and 13 gambling tables (including poker and roulette) should be all you're hoping for as a gambler. But what if we tell you that there's a special VIP-room, a 1,100-seat theater, and an entire hotel offering all the facilities you need to make the most out of your stay? There is also a limo service for those that need (or rather fancy) one, just like a spa and a nightclub to finish your night out in the best possible way. No wonder Casino du Lac-Leamy is also very popular amongst Les Québécois and visitors!
Casino Lac Leamy
Casino de Mont-Tremblant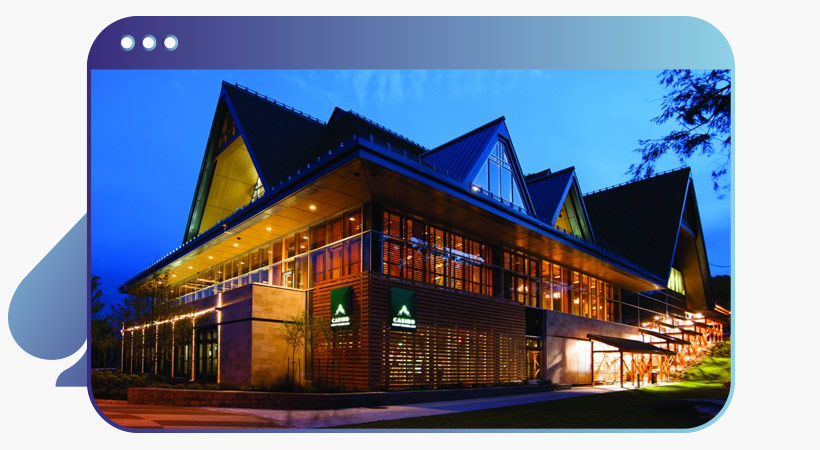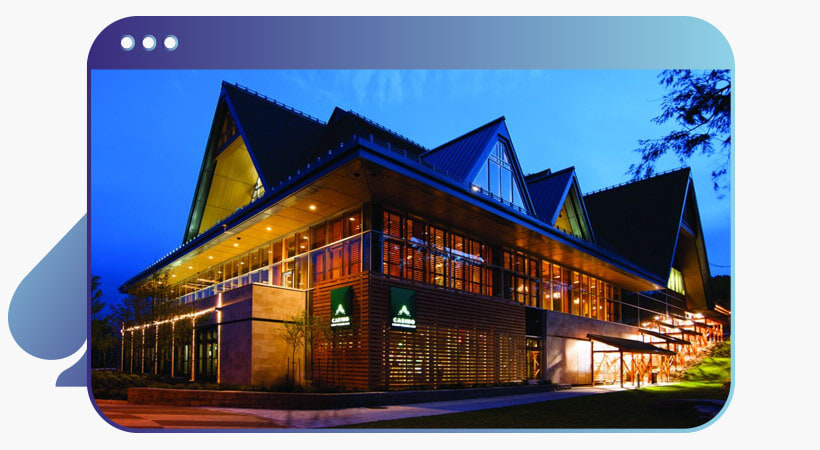 This casino might not have the same size of the two casinos mentioned previously, but that might make the place a lot more pleasant than the other gambling venues in Québec. With 425 slot games and the complete package of table games (blackjack, baccarat, roulette, and poker) you will have just as much fun as in Montréal or Gatineau. Casino de Mont-Tremblant also houses one restaurant and two bars, so you've got yourself a place to go to either before or after you make a bet. Don't forget to check out the beautiful area surrounding the Mont-Tremblant Casino.
Casino de Mont-Tremblant
Best Casino websites in Canada
Relevant news