Parq Casino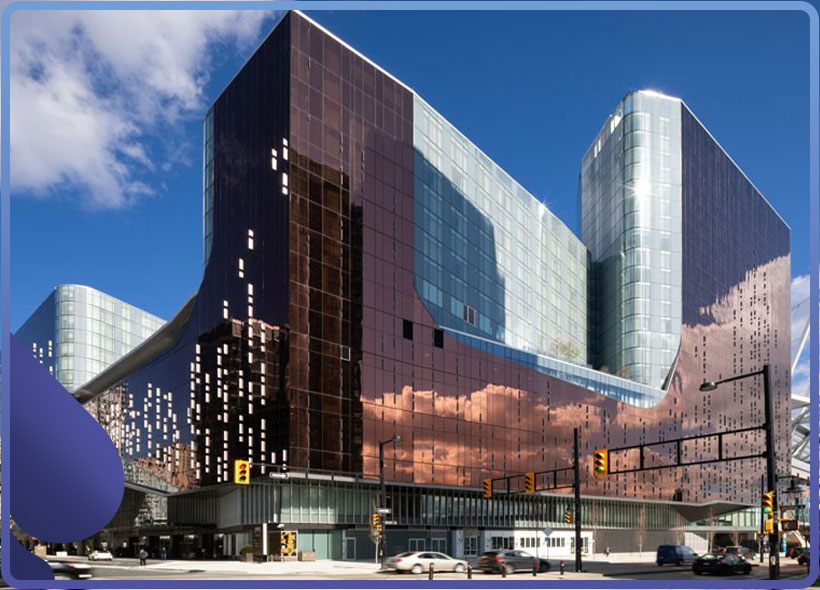 There aren't a lot of cities in Canada with a more complete entertainment offer than the city of Vancouver and that's why you won't find any shortage here in terms of casinos. Out of the many casino options in Greater Vancouver, Parq Casino is definitely one of the gambling establishments that gets a lot of attention.
Some would even consider Parq Casino as Vancouver's prime entertainment destination with no less than 8 award winning restaurants and bars, 2 luxury hotels, a day spa, the biggest hotel ballroom in the city and — of course — a world class land based casino.
Parq Casino practical information
★★★★☆
Lodging
Yes, JW Marriott, The Douglas
Entry fee
None
Dress code
Casual
Parking
Yes, self-parking & valet
Casino theme
None
Age restriction
19 years and older
Games
Slots, & table games
Opening hours
24/7
Food
Yes, 5 restaurants & 3 bars
Map
Location/address: 39 Smithe St, Vancouver, British Columbia (BC) V6B 5E7, Canada
About Parq Casino
Parq Vancouver is a mixed-use establishment situated adjacent to BC Place which offers all the entertainment options you can think of. To give you an idea: the 3 towers house 4 star hotels JW Marriott and The Douglas, a 2-floor casino, 8 restaurants & bars seating 846, a 30,000 square feet open space on level 6, and 62,000 square feet of event space. You might want to head to the hotel or events centre as soon as you arrive, but please let us tell you that the 2-floor casino features 600 slots and 75 gaming tables. Parq Casino's portfolio of unforgettable experiences explain why this establishment is considered Vancouver's most important entertainment destination. Both travellers from overseas and local casino heroes visit Parq Casino for a place without inhibition, where everything they see is entertaining.
Food & Drinks
The BC Kitchen, The Victor and MRKT East Salt are just a few of the restaurants you can choose from. Each of the eateries offers its own menu containing everything from small snacks right to full meals. All restaurants are known to offer both a premium service and excellent food. For a drink or two you can head to the Centre Bar, Lotus Whiskey & Tea Lounge and the D/6 Bar & Lounge. Each of the restaurants and bars will work with its own set of opening times so make sure to check the website to find out when they open and close. You can choose from plenty of options in terms of drinks and dining:
1886: Restaurant.
BC Kitchen: Restaurant.
Centre Bar: Bar.
D/6 Bar & Lounge: Lounge.
Honey Salt: Restaurant.
Lotus Whiskey & Tea Lounge: Lounge.
MRKT East: Asian.
The Victor: Steak & Seafood.
Dress Code
The Parq Casino follows a similar dress code that is found across casinos in British Columbia. As part of that standard, visitors will need to stick to a smart/casual dress code. This basically means no sportswear or items that contain violent, provocative or offensive texts and prints. Our recommendation would be to dress as smart as possible to be safe.
Other casinos in the area
British Columbia is one of the country's busiest provinces which is why there is no shortage of casino venues in Vancouver, its surroundings, and the rest of BC. Some other casinos well worth visiting are located in Coquitlam and Richmond:
Hard Rock Casino Vancouver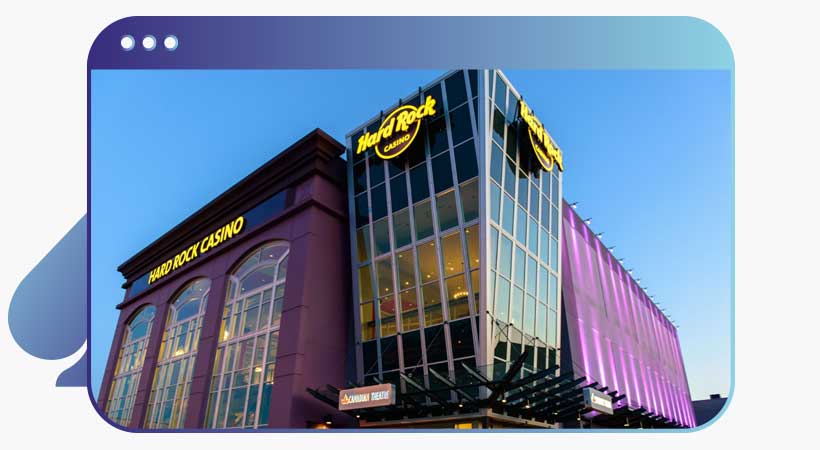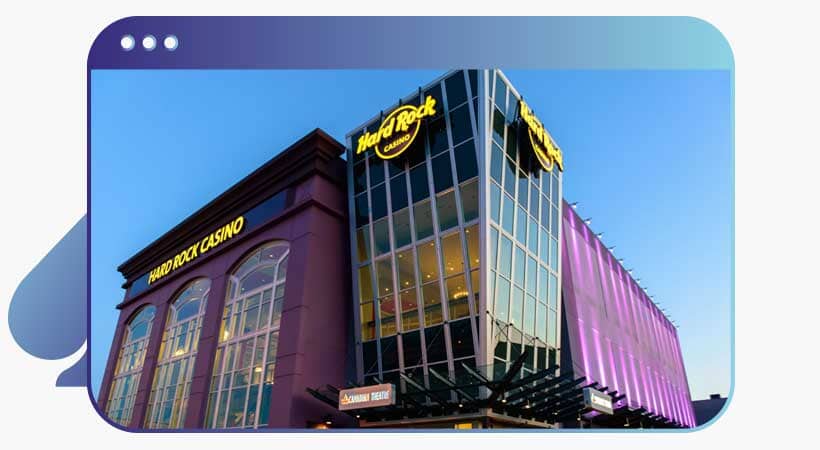 Along with Caesars Casino Windsor, there won't be other casinos in Canada that enjoy so much international recognition as Hard Rock Casino Vancouver. This casino is not located in the city of Vancouver, but can be found in Coquitlam. That doesn't change the fact that the gaming floor is absolutely amazing and that this establishment offers you one of the best entertainment options of BC. For many people living in or around Vancouver, this casino is actually considered to be the very best entertainment venue in the region. And we get them.
Hard Rock Casino Vancouver
River Rock Casino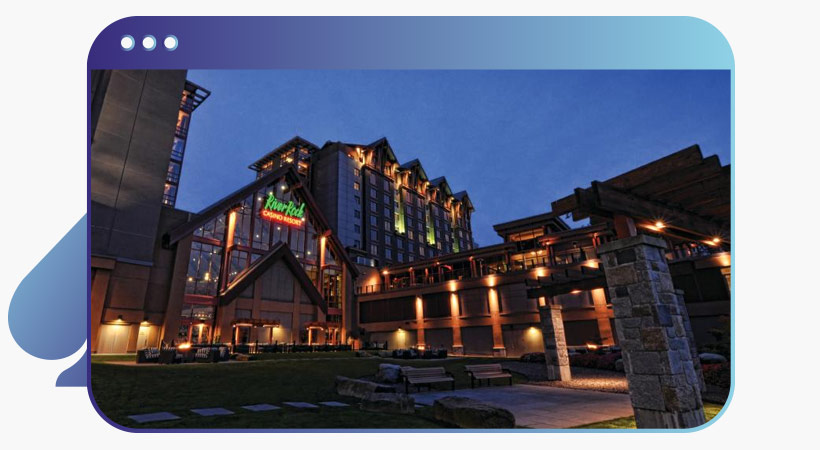 For large game portfolios you might want to head to River Rock Casino. This casino features more than 1,100 slot machines and VIP rooms for those that want to be spoiled with an exclusive treatment. Like the Hard Rock Casino mentioned above, this venue is very popular among people in Richmond and other places in British Columbia. This is probably why the average amount of visitors per day stands at no less than 10,000 people. The casino's restaurant, lounge bar, and fully equipped spa are also valid reasons to check out this venue.
River Rock Casino
Best Casino websites in Canada
Relevant news