Hard Rock Casino Vancouver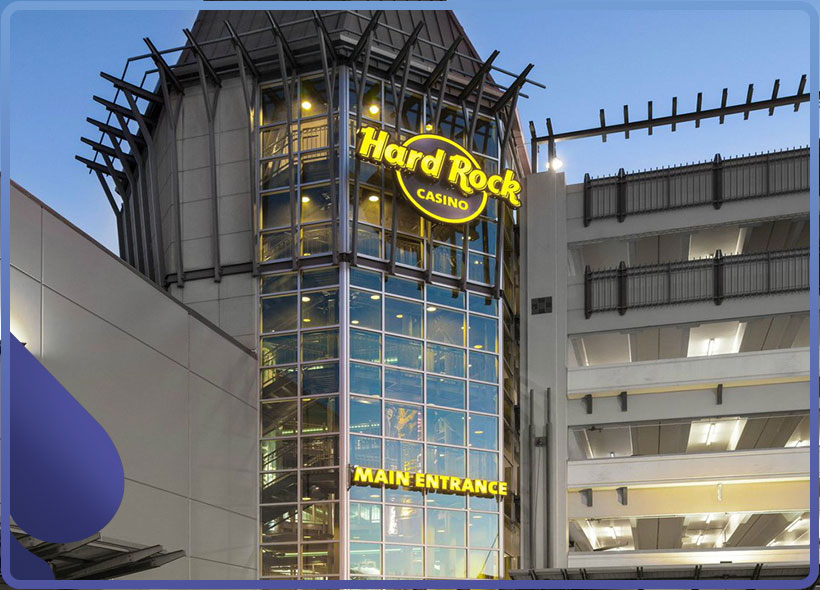 There are very few global entertainment brands stronger than The Hard Rock Casino and Vancouver's own Hard Rock branch offers one of the best casino experiences in the country. Open 24/7, this casino has an 80,000 square foot casino floor packed with an overabundance of gaming options like high-quality slots, table games and VLTs.
Situated in Coquitlam, about a 30 minutes drive from Vancouver, this land based casino also has a large number of other excellent features to be enjoyed. Restaurants, lounge bars, and other live entertainment venues are widely available, and for people who don't necessarily like gambling, the amazing live music shows and hilarious comedy nights will give you a few extra reasons to have an unforgettable night out at Hard Rock Casino Vancouver.
Hard Rock Casino Vancouver practical information
★★★★★
Lodging
None
Entry fee
None
Dress code
Casual
Parking
Yes, self-parking & valet
Casino theme
None
Age restriction
19 years and older
Games
Slots, & table games
Opening hours
24/7
Food
Yes, 7 restaurants & bars
Map
Location/address: 2080 United Blvd, Coquitlam, British Columbia (BC) V3K 6W3, Canada
About Hard Rock Casino Vancouver
With a strong brand reputation all over the world, you just have to visit a Hard Rock Casino once in your life and luckily there's one waiting for you in British Columbia. Thanks to a fun and dynamic gaming floor, its phenomenal shows, and tasty gourmet food and drinks, Hard Rock Casino Vancouver is a world-famous rock and roll entertainment destination perfect for an unforgettable night out. This is also true for high rollers as the casino offers private salons of a nice selection of games with high limits. If you're just as passionate about horse racing as about Blackjack or Roulette, you'll be happy with the racebook available for players.
What to expect?
The gaming options at the Hard Rock Casino Vancouver are truly second to none. Visitors can enjoy as many as 70 table games including classic games such as Blackjack and Poker. Lesser-known table games such as Pai Gow Poker and Four Card Poker are also widely available. Do you prefer slot machines? Then you will have about a 1000 of them to choose from. The cutting edge machines will provide a huge variety of slot machines: penny slots, progressive jackpot slots of varying betting ranges can be all found on the casino floor and a number of electronic gaming tables can also be enjoyed at Hard Rock Casino.
80,000 square feet gambling establishment.
1000 slot machines.
70 table games including Blackjack, Baccarat, and Craps.
Poker room, including 5 tables.
High-limit room including 10 tables for Baccarat and 2 private tables.
Food & Drinks
The dining options are of top quality, consisting of premium restaurants and lounge bars that can be found all over the gambling establishment. Whether you're after a dinner, drink, or a quick snack, you will have more than a few options to choose from:
Asylum Restaurant (Bar/Restaurant with Stage).
Unlisted Buffet (Lounge/Restaurant).
Neptune Chinese Kitchen (Upscale Chinese Cuisine).
Fu Express (Asian Cuisine).
Chip's Sandwich Shop (Gourmet Sandwiches).
Roadies' (Gourmet Burgers)
Fuel Café (Coffee and Snacks).
With that amount of choice available, at least you won't get hungry at the Hard Rock Casino Vancouver. We especially recommend the Asylum Restaurant, which is also the most popular option among visitors. Located in the middle of the casino floor and with live entertainment available you'll have the time of your life as you won't lose track of what's happening in the casino. Do make sure to check the opening hours of the restaurants.
Dress Code
As with most other gambling venues in the country, the dress code isn't overly strict here. You should just be presentable, meaning that clothing or items with provocative prints or slogans won't be allowed. We also recommend you to always bring your ID.
Other casinos in the area
British Columbia is one of Canada's most populated provinces and there are quite some gambling options in Vancouver and its surroundings. Some other casinos that are worth visiting can be found in Surrey and Richmond. Here's why:
Elements Casino Surrey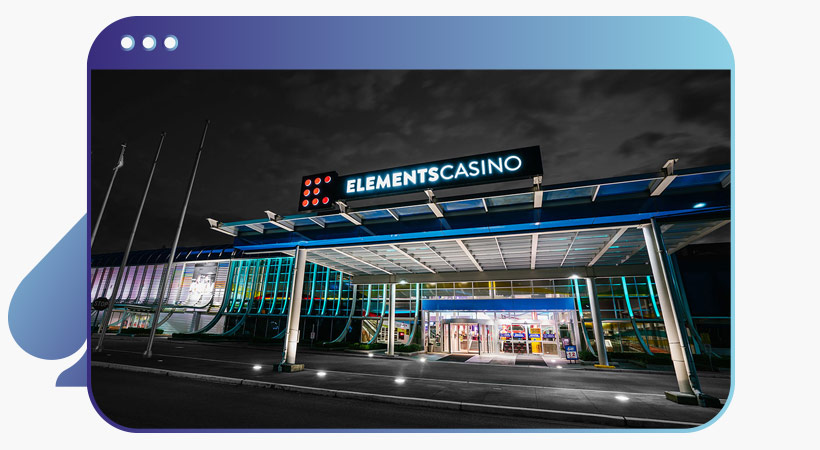 There are a lot of Elements Casinos in the country, which is probably a good thing to many, as this casino brand tends to be very popular among most casino fanaticos. If you're familiar with other Elements Casinos then you will have a basic idea of what to expect at the branch in Surrey, which is also one of our favorite casinos in British Columbia. In this case you can count on 500 slots, which might not be as much as at Hard Rock Casino Vancouver, but the whole entertainment package offered by Elements Casino Surrey will compensate for a lot. This casino establishment will offer you a fun night out, including live music and superbe dining options. The good thing is that this venue is situated 20 minutes driving from Coquitlam.
Elements Casino Surrey
River Rock Casino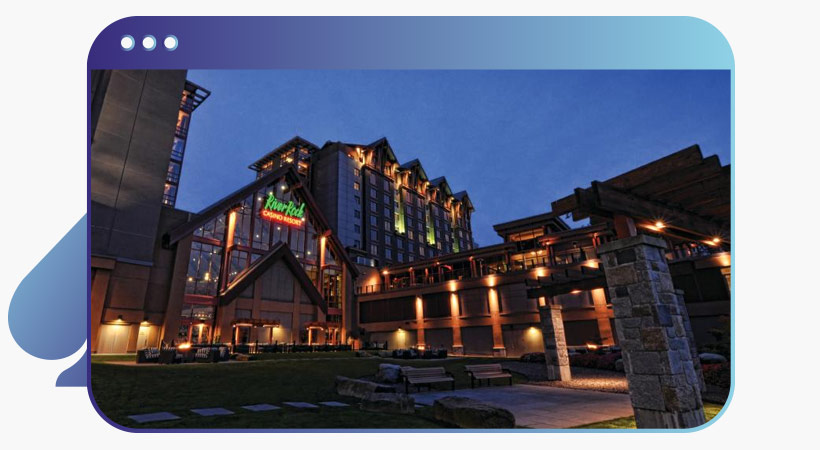 If you're looking for a larger game portfolio than River Rock Casino shall do. There are 1100 slots available which explains why this casino is visited by 10 thousand people every day. Also very popular are the VIP rooms which are particularly meant for high rollers, but the views at this casino are very spectacular as well. River Rock Casino therefore offers a great place to enjoy top excitement at the casino floor and relaxing views in the restaurant, lounge bar or terrace. The casino hotel's spa is also an excellent place to relax and forget the time.
River Rock Casino
Best Casino websites in Canada
Relevant news