Northern Lights Casino
Although very sparsely populated, there are still a number of excellent land based casinos dotted around the province of Saskatchewan. The Northern Lights Casino in Prince Albert definitely has to be up there with the very best of them if you ask us.
With a full live entertainment package, a wide range of gaming options like table games, including the likes of roulette and blackjack, hundreds of slot machines, and 2 restaurants, there will be something for every kind of player at this popular First Nation casino.
Northern Lights Casino practical information
★★★☆☆
Lodging
No, partner hotels are available
Entry fee
None
Dress code
Casual
Parking
Yes, self-parking
Casino theme
First Nation
Age restriction
19 years and older
Games
Slots, & table games
Opening hours
Mon – Thu: 10am – 1am
Fri – Sat: 24/7
Food
Yes, 2 restaurants
Map
Location/address: 44 Marquis Rd W, Prince Albert, Saskatchewan (SK) S6V 7Y5, Canada
About Northern Lights Casino
Situated in what is commonly known to be 'The Gateway to the North', the Northern Lights Casino, can be found in Prince Albert, a city in the northern central part of Saskatchewan. Right on the banks of the North Saskatchewan River you will find this medium sized casino that is operated by aboriginals. The land based casino offers 18,500 square foot of gaming space as well as a full range of live entertainment options. The casino floor features over 525 slots and 11 table games, including Let it Ride and Texas Hold'em poker. Although there aren't any live poker tournaments, there is still plenty of other action to keep you busy.
Food & Drinks
Both the North Star Restaurant and the Deli are great places if you're starting to get hungry. The North Star Restaurant is open from 9am to 10pm every day and this is where you'll enjoy a varied menu that offers a lot of (extremely) tasty options. Well made steaks, good 'ol burgers, fine local soups, and healthy salads are just some of the options that can be finished with some exquisite desserts. The Deli gives you a lighter menu to choose from, including snacks like sandwiches and pastries. If you're in for a cup of coffee, The Deli is your spot.
Dress Code
There is no strict dress code at Northern Lights Casino and we assume this means that the etiquette here would be the same as in other casinos across the province of Saskatchewan. To be sure you won't have any surprises when you get in, make sure to dress smart/casual.
Other casinos in the area
There are quite a lot of casinos in Saskatchewan of which most casinos are operated by the Saskatchewan Indian Gaming Authority. Northern Lights Casino definitely is one of the best land based casinos you will find here and we would dare to say it's the province's best casino. A good number 2 and 3 are:
Living Sky Casino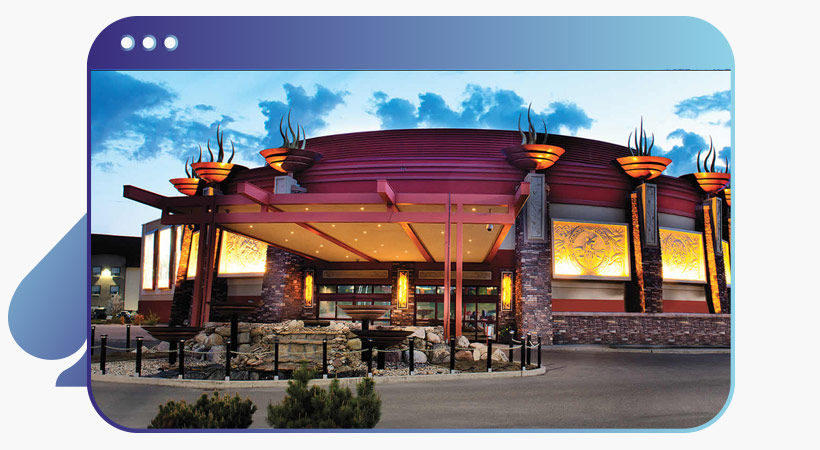 This casino is also strategically located. You will find the casino along Highway 1 in Swift Current. With a small, but rather complete range of casino games, as well as amazing dining options and premium entertainment options, Living Sky Casino ensures that every visitor has a great casino to visit, whether Living Sky Casino is your final destination or you're travelling somewhere else. Make sure to check out the restaurants as well.
Living Sky Casino
Gold Eagle Casino
Along yet another highway, the Yellowhead Highway in this case, you'll encounter the Gold Eagle Casino, which is also a popular place for travellers to stop by, to have a gamble, and/or to grab a bite. The eateries are very popular in the region and this also thanks to the First Nation decorative touch in the venue. Gold Eagle Casino is quite a mystical place if you ask us. The casino features 335 of the most played slots and a complete events centre.
Gold Eagle Casino
Best Casino websites in Canada
Relevant news