Gold Eagle Casino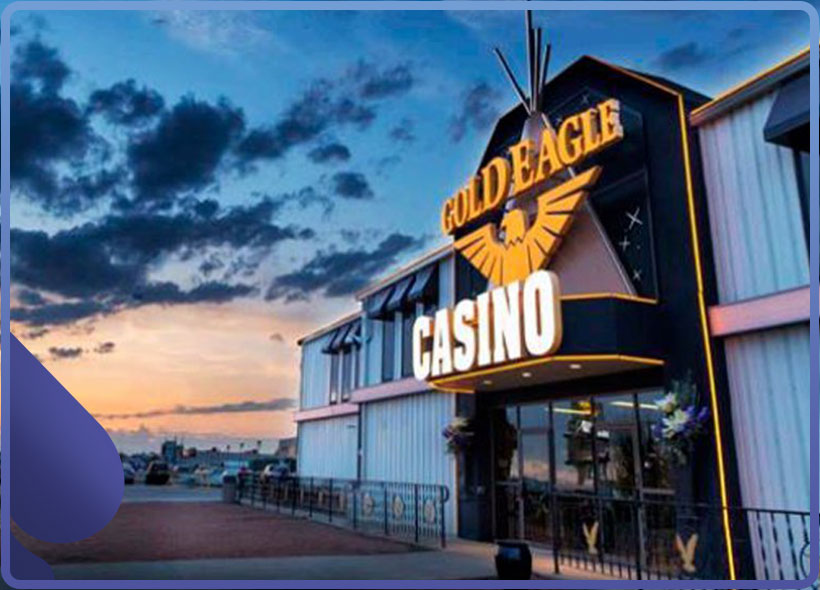 There are several gambling facilities located in the province of Saskatchewan, but most of them can be found below Prince Albert. One of the most popular casinos of the province is Gold Eagle Casino, which is one of the many First Nation casinos here.
The Gold Eagle Casino is the main entertainment venue in the western central part of Saskatchewan. Situated in North Battleford along the Yellowhead Highway, the establishment has become a frequent stop for travellers ever since it opened in 1996. This land based casino gives its visitors a unique First Nations hospitality experience that comes with a fully equipped gambling floor including slots, electronic table games, and regular table games.
Gold Eagle Casino practical information
★★★☆☆
Lodging
No, partner hotels are available
Entry fee
None
Dress code
Casual
Parking
Yes, self-parking
Casino theme
First Nation casino
Age restriction
19 years and older
Games
Slots, & table games
Opening hours
Sun – Wed: 9am – 3am
Thu – Sat: 9am – 4am
Food
Yes, Kihiw Restaurant
Map
Location/address: 11902 Railway Ave E, North Battleford, Saskatchewan (SK) S9A 3K7, Canada
About Gold Eagle Casino
There are many First Nation casinos in this part of the country and you won't find another province with so many tribal casinos per ratio than Saskatchewan. The Gold Eagle Casino is a medium size casino that fills up 45,000 square feet and houses about 335 slots, poker games, and other table games. Do note that you don't even need to gamble to enjoy this place as there are numerous music groups and other entertainers that come to the casino's event centre to put on their best show. The Gold Eagle Casino has truly given both the residents of the Battlefords area and people passing by a unique entertainment facility.
Game offer
If you want to play on the 335 coinless slots or the 8 table games like Blackjack, Roulette and Tre Card Stud, you will be happy to know that there are enough games and variants available and if you don't feel like driving you can always use the free shuttle service offered by the casino. This makes you enjoy the games even more without having to think about driving or other ways to get home. If you're into jackpot games we recommend you to check out the Tre Card Stud progressive jackpot game that starts at no less than $10,000.
Food & Drinks
Food and drink options at Gold Eagle Casino are pretty casual, but add an extra touch of class to it. A complete menu giving you a wide variety of dishes from afternoon until midnight at Kihiw Restaurant should be enough to fulfill the biggest of appetites. The restaurant's main specialities are Italian, Seafood, and American food in an inspiring First Nation atmosphere.
Dress Code
This casino doesn't work with a formal dress code, but does expect you to come properly dressed without any revealing clothing or items with provocative prints or texts.
Other casinos in the area
If you're looking for some real gambling action in Saskatchewan we recommend you go to the city of Regina, which is the province's capital city. A big portion of the people in the province live there and that's why you'll find the most popular casino establishments in Regina. Most of the casinos in Saskatchewan are First Nation casinos and the province has actually gained worldwide attention because of its online gambling licence. For now we'll stick to the casino venues in the area and that's why we advise you to check out:
Living Sky Casino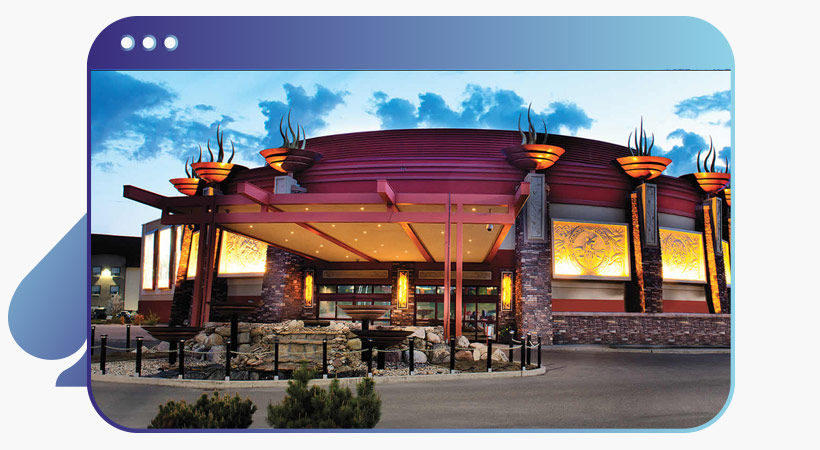 This casino is conveniently located along Highway 1 in the city of Swift Current. With over 200 casino games, outstanding eateries, and premium entertainment options you will have a nice night out if you come to this casino in Swift Current. It might not be a big casino, but it's the atmosphere that counts in this casino. There's just something special about the place.
Living Sky Casino
Northern Lights Casino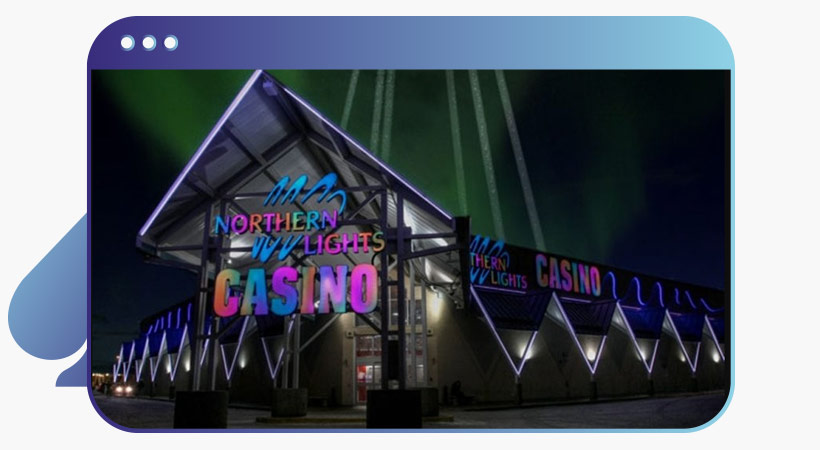 This venue is situated in Prince Albert and can be considered a small casino as well as it houses 590 slot machines and 11 table games. The restaurant and lounge are definitely worth the visit as well and the Northern Lights Casino has become a classic casino in the area as it was opened in 1996. Like other casinos in the province, this casino is also one of the aboriginal casinos you'll find in Saskatchewan. The casino establishment has an inhouse hotel for people who want to give their casino experience just an extra touch.
Northern Lights Casino
Best Casino websites in Canada
Relevant news