Living Sky Casino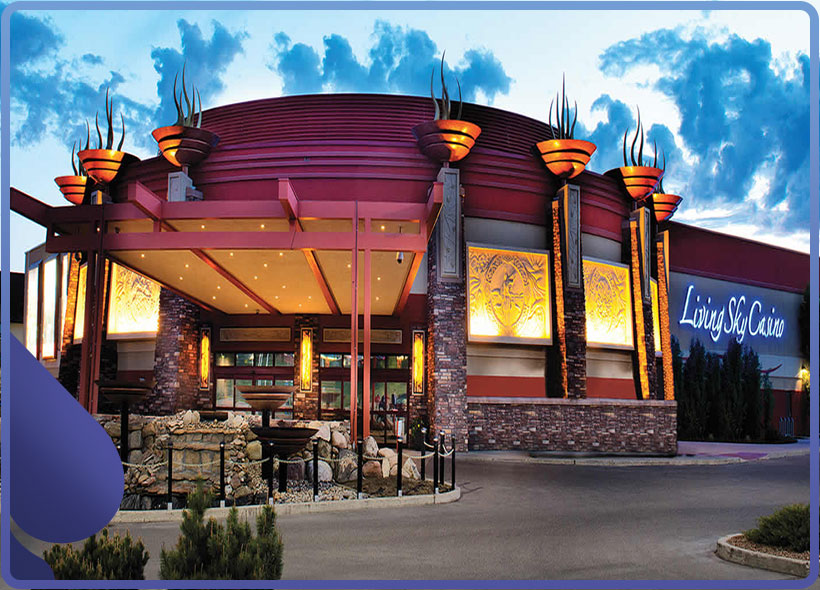 Saskatchewan is a very sparsely populated province, but there are still 9 land based casinos to be found in this part of Canada, 7 of which are First Nation-casinos. Saskatchewan is therefore a truly remarkable place in Canada if we're talking about gambling and we definitely have a few casinos we would recommend in this province.
Living Sky Casino is one of the casinos that strikes our attention. Although it's not a very big casino it surely has a unique vibe which you'll feel as soon as you get to the entrance. With a rather complete game offer, a nice restaurant, and a full event centre it is a great choice for a night out in Saskatchewan. Are you ready for your next visit to this Saskatchewan casino?
Living Sky Casino practical information
★★★☆☆
Lodging
None
Entry fee
None
Dress code
Casual
Parking
Yes, self parking
Casino theme
None
Age restriction
18 years and older
Games
Slots, & table games
Opening hours
Mon – Thu: 10am – 1am
Fri – Sat: 24/7.
Food
Yes, 1 restaurant
Map
Location/address: 1401 North Service Rd E, Swift Current, Saskatchewan (SK) S9H 3X6, Canada
About Living Sky Casino
Strategically situated along the Trans-Canada Highway, Living Sky Casino is the most thrilling entertainment destination in the Southwestern part of Saskatchewan. The casino is located in Swift Current and features a 600,000 square feet entertainment facility including a bar, restaurant, 200 slot machines and 5 table games. The full-service Horizons Restaurant serves delicious cuisine in a tranquil and inspiring atmosphere. Taste some of the signature dishes from the extensive menu or go for the quick snacks that are also worth a try. And once you're here, make sure to go to the Event Centre as well. This multifunctional facility features a wide variety of amenities to accommodate any sort of event.
Food & Drinks
The Horizons Restaurant with seating for 80 people is quite renowned in the area for its exquisite menu which includes both local and international specialties, giving you a nice mix or premium meals and simple snacks. With frequent live entertainment going on in the restaurant, this is surely one of the best spots in this part of Saskatchewan to have a bite.
Dress Code
There's no such thing as a formal dress code at this casino, but we would recommend to follow a somewhat standard etiquette, meaning that casual clothing would always be your safest choice. No need to overdress here, but do make sure you wear decent pants and shoes and a smart shirt. Just don't show up in sleeveless shirts, shorts, and flip flops.
Other casinos in the area
Throughout the province of Saskatchewan, you will find 7 casinos that are managed by the Saskatchewan Indian Gaming Authority and two are both owned and operated by SaskGaming. Living Sky Casino is one of the casinos you'll find here and we believe it to be one of the best casinos in the province. Other venues in the province we would recommend:
Northern Lights Casino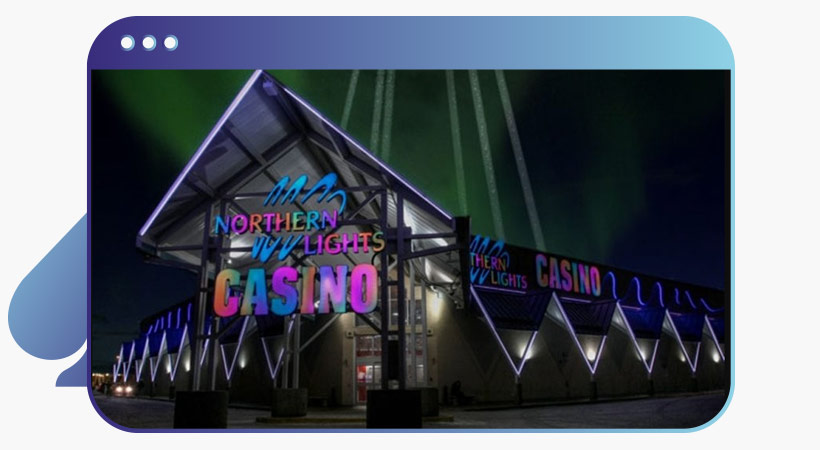 Prince Albert's Northern Lights Casino features a 42,000 square foot gambling venue, including nearly 600 slot machines and 11 table games. The luxurious lounge and the restaurant are other valid reasons to check out this First Nation casino for an unforgettable night out or even a weekend trip. The good thing is there's also a hotel in the same building, meaning that you'll be able to enjoy the comfort of great rooms in a great environment.
Northern Lights Casino
Gold Eagle Casino
In North Battleford, along the Yellowhead Highway you will encounter Gold Eagle Casino, which is a very popular place for travellers to stop by. This venue is also operated as a First Nation Casino, meaning you'll find an inspiring ambiance at this establishment. Something you can't miss when visiting this casino is the Kihiw Restaurant. This eatery doesn't only offer a great menu, but is also full of Aboriginal art, making sure you'll dine at a very special place. Some would even call Gold Eagle Casino a rather mystical place and we would agree.
Gold Eagle Casino
Best Casino websites in Canada
Relevant news