Casino Regina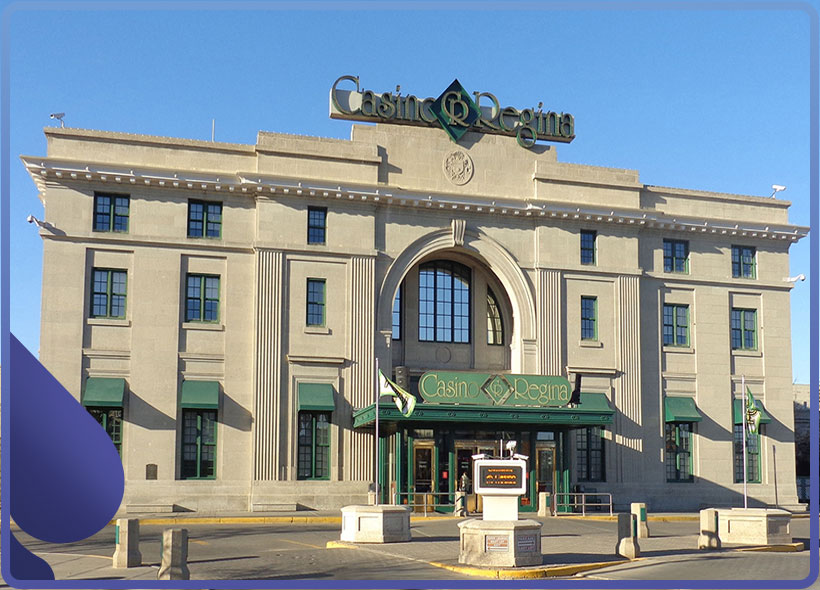 As the capital city of Saskatchewan, there are many valid reasons to visit Regina, but your visit won't be complete without Casino Regina. With over 1,000 slot machines, 30 gambling tables and a poker room, most players will find everything they need at Casino Regina. Clearly, we recommend you to go to the gambling venue during the weekend to enjoy the best the casino has to offer in terms of live entertainment.
On Saturdays and Sundays the casino stays open 24 hours, but we also recommend you to plan your visit well by checking the casino's calendar as the gambling venue offers thrilling entertainment options beyond the gambling floor in its Show Lounge. Whether you're here to visit the lounge, the casino floor, or both; we'll tell you everything about Casino Regina.
Casino Regina practical information
★★★☆☆
Lodging
Yes
Entry fee
None
Dress code
Casual
Parking
Yes, self-parking & valet
Casino theme
None
Age restriction
19 years and older
Games
Slots, & table games
Opening hours
Mon – Thu & Sun: 9am – 4am
Fri – Sat: 24/7
Food
Yes, 4 restaurants
Map
Location/address: 1880 Saskatchewan Dr, Regina, Saskatchewan (SK) S4P 0B2, Canada
About Casino Regina
Situated in the heart of Regina, Casino Regina, can be found at a rather remarkable location: right in the historic Union Station, a provincial heritage property. The casino provides its guests an 'Always Entertaining' experience with plenty of gambling and live entertainment options, while people looking for excellent dining options will find everything to please their culinary needs at the four restaurants at Casino Regina. Enjoy exciting table games, fast touch-bet terminals, and more than 1,000 slots, as well as tasty food and drinks at one place: Saskatchewan's capital city has the best entertainment venue of the province.
What to expect?
Casino Regina gives you a large range of gaming options which means 30 tables, close to 1,000 slots, and a complete poker room. Croupiers are very professional and welcoming and will assist you with games like Blackjack, Roulette, and Baccarat. As for slot machines, you won't be disappointed either as there are about 1,000 of them to be found at Casino Regina. Wager for as low as ¢1 per spin on the penny slots or as much as $5 per spin on the many progressive jackpot slots. There are 300 progressive slots including the very popular Powerbucks game. For the record: this game can pay out as much as 1 million dollar.
Food & Drinks
Whether you're looking for a full meal or some fast good, you will have plenty of options at the Casino Regina. There are four restaurants of which we particularly recommend:
The Last Spike Restaurant: is your main option if you want to go for a full meal. Grab some steaks, hamburgers, pasta, salads, soups and more.
The CPR Lounge: this would be the perfect spot for food and fun. The big screens make sure you won't miss out on the sports action going on. As you would expect this lounge bar serves only light snacks. Still very tasty though!
Dress Code
There isn't a specific dress code for this casino, but the main idea is to dress appropriately and avoid wearing anything offensive. Let's say you'll need to dress casual to visit the place. If you want to go to The Last Spike Restaurant you might want to dress up a bit though.
Other casinos in the area
About 20% of Saskatoon's population live in the capital city of Regina, but there are some other casinos in the province as well that are worth a visit. Dakota Dunes Casino is only 20 minutes away from Regina, but our main attention goes out to the following two casinos:
Living Sky Casino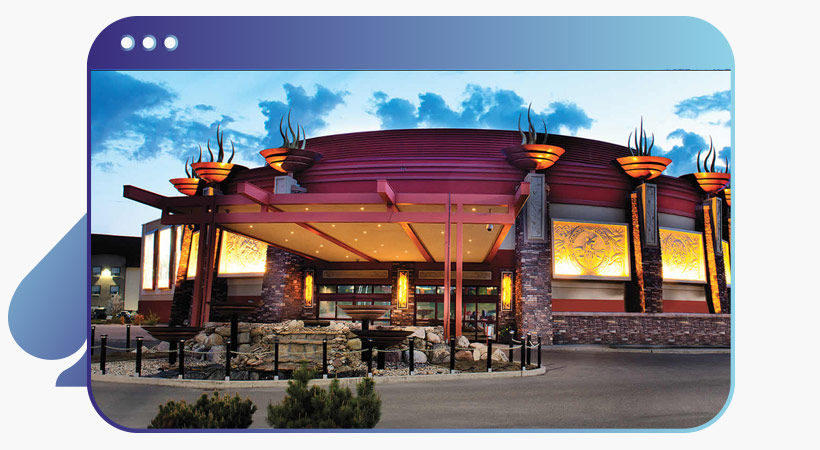 This casino is very conveniently situated along Highway 1 in the small town of Swift Current. We consider this place to be the most thrilling casino establishment in the southwest of the province as there is a nice combination of casino games, dining options and premium entertainment to be found at Living Sky Casino. The casino definitely lives up to its name and once you make it to this casino, we recommend you to check at the Horizons Restaurant and the Sky Centre, a multi-functional venue which is used for all types of events, including entertaining live music. As they say it here: Living Sky Casino is your place to "Live it Up!"
Living Sky Casino
Northern Lights Casino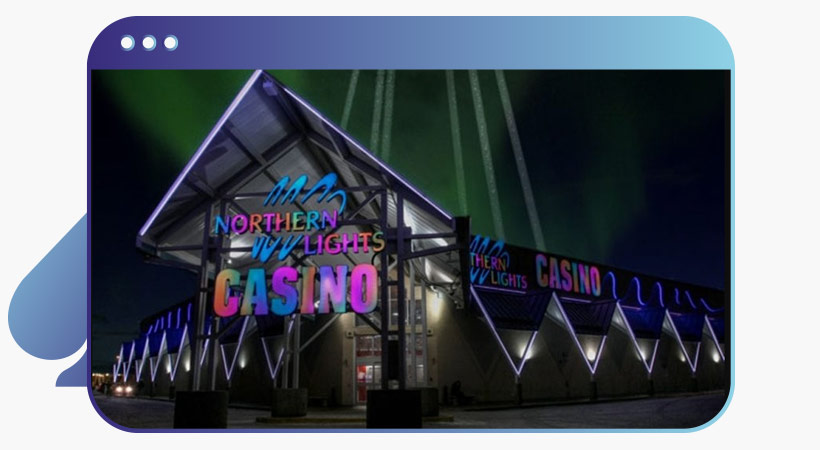 This casino, situated in Prince Albert, is a reasonably sized gambling venue with around 900 slot machines and 11 table games. There's also a restaurant available for those that enjoy food and drinks just as much as slots or table games. Northern Lights Casino is one of the many First Nation casinos to be found in Saskatchewan and this is definitely one of our favourites. This casino is open everyday and with the adjointed hotel there's no excuse to not visit this remarkable casino. Jacuzzi's, king sized beds, and a fair number of casino games: you'll all find it in Prince Albert. Just make sure you bring some luck as well.
Northern Lights Casino
Best Casino websites in Canada
Relevant news