Best casinos in Winnipeg, Canada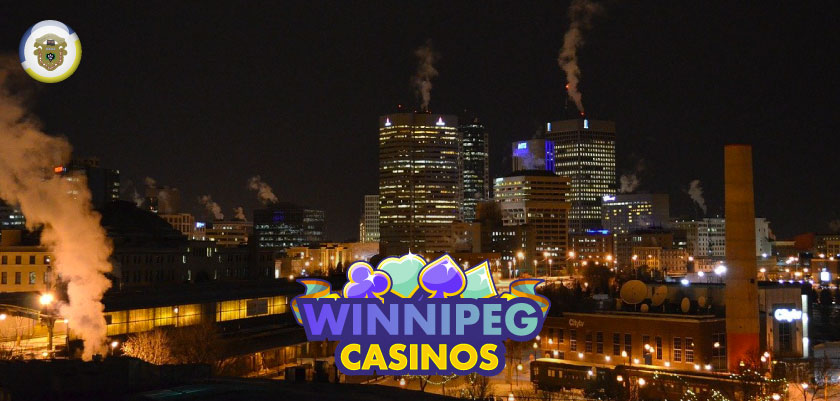 Manitoba is yet another extraordinary place in Canada. It's the 5th-most populated province in Canada and home to about 1,3 million people with about two-thirds living in Winnipeg and its direct surroundings. The geography in Manitoba is astonishingly beautiful and includes a wonderful combination of prairies, creeks, forests, mountains, and rivers. A lot of activities in Manitoba tend to happen outdoors.
Manitoba's capital, Winnipeg, however is also home to a few nice casinos, as well as a racing and entertainment centre and different community bingo halls — making sure that gamblers will have some options to have fun as well. We'll tell you everything about gambling in the province of Manitoba and the gambling venues you can't miss out on.
---
Best Online Casinos in Winnipeg
Play casino games online at a legit, trusted and recommended online casino who accept players from Winnipeg
Best online casinos in Canada
---
Gambling in Winnipeg
Gambling was initially permitted in 1969 when the provincial law in Manitoba allowed certain games of chance. This was accomplished through manifestations of the law which were first largely bingo oriented. This explains why the Crystal Casino only opened its doors to players in 1990, but didn't turn out successful in the long run, closing down after only 6 years. The failure of this casino was also due to the lack of a gambling authority at the time, leading to the launch of the Manitoba Gaming Control Commission and the Manitoba Lotteries Corporation. With the help of these organizations two casinos were opened in Winnipeg in 1993: the McPhillips Street Station Casino and the Club Regent Casino. Both of the casinos are still in business to this day and are very popular among residents and visitors.
Casinos in Winnipeg
Most of the casinos offered in the province Manitoba are actually First Nation casinos, some examples being the Aseneskak Casino and the Aseneskak Casino. The Crown Corporation, Manitoba Liquor & Lotteries, operates the two casinos mentioned above: Club Regent Casino and McPhillips Station Casino. There are not many facilities in Winnipeg that offer alternative games of chance, such as horse racing, but if you're into this type of sports betting you can always decide to head to Assiniboia Downs for Live Racing and VLTs.
The Club Regent Casino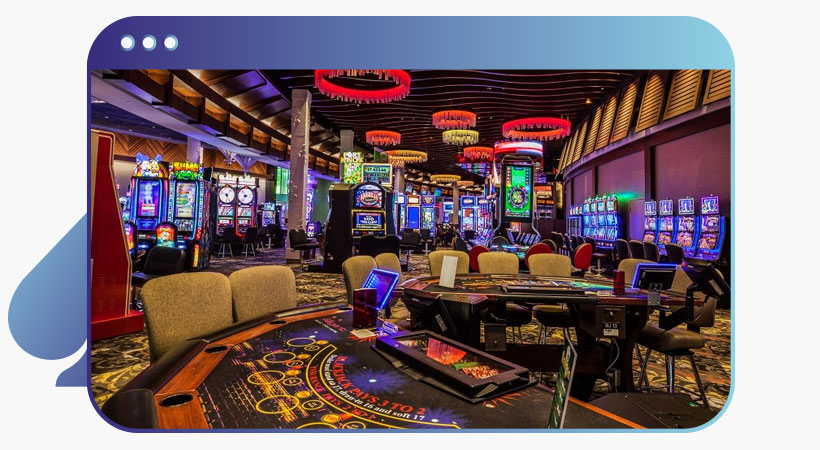 Although more and more players in Winnipeg tend to switch to online gambling, The Club Regent Casino actually shows just how far buried in the past traditional games of chance still are in this part of Canada. This casino pretty much offers all classic casino gambling games you could think of, including more than 900 slots and video poker games. Around 70% of these slots are penny slots making sure that everyone who wants to make a bet will be able to do so. Table games on offer at The Club Regent include the usual likes of roulette and blackjack, but fans of Keno, Pai Gow, and Blackjack Switch, will have some options as well. Apart from the slots and table games there are regular bingo games and poker tournaments.
The Club Regent Casino
McPhillips Street Station Casino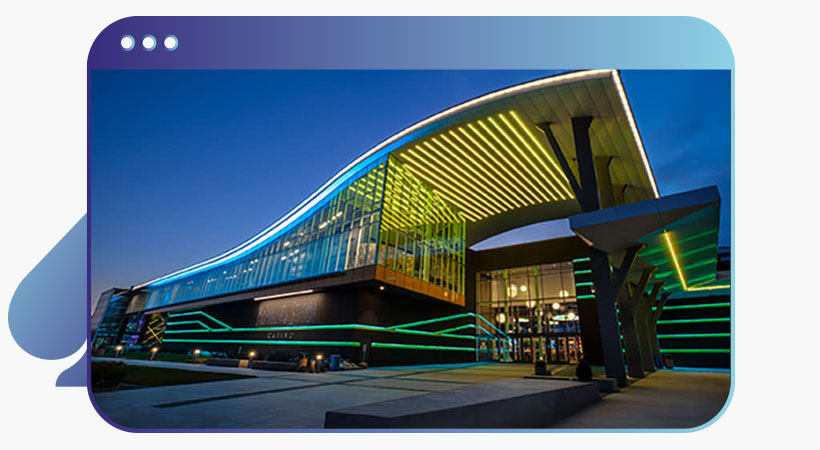 In another part of Winnipeg you will find the Club Regent's sister outlet, called the McPhillips Street Station Casino. This casino is actually based on the exact same plan as that of the Regent Casino, but is a bit smaller. Despite its smaller size there is still a lot to enjoy as there are only 3 or 4 fewer tables and there are also 800 slots and electronic games to be found on the gaming floor. The ambiance feels a bit more exclusive than the Club Regent Casino, meaning you'll find less penny slots offered at this gambling establishment. Gambling limits are higher for poker and table games like roulette and blackjack as well, but for those who want to play for recreational purposes, we are happy to inform that McPhillips Street Station Casino organises bingo events as well. At weekends slots are available 24 hours a day. Table games are not available between 6am and 10 am and the poker room closes at 3am.
McPhillips Street Station Casino
The Shark Club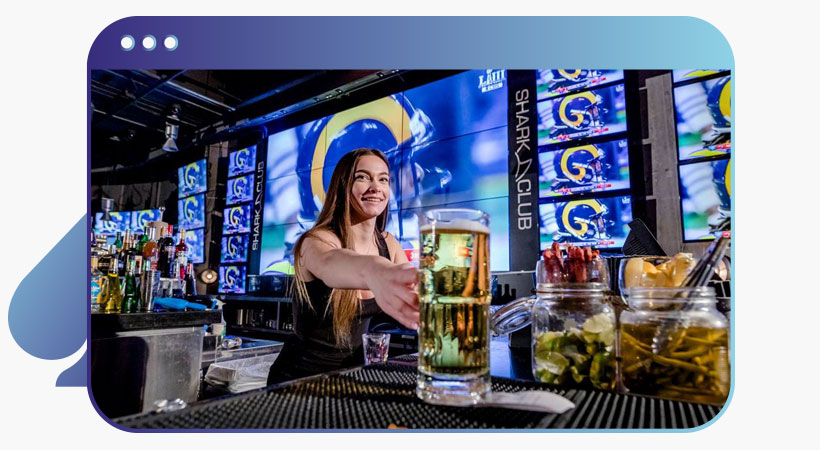 The Shark Club is another popular gaming and entertainment centre located in the downtown area of Winnipeg near the city's public library. The Shark Club offers slots, table games, and live concerts for those who enjoy some extra entertainment as well. Please note that this is not a very big place, but there are still quite a lot of machines considering its size. There is also a bar adjoining the casino where they serve nice drinks. The casino personnel are both friendly and accommodating and the ambiance is rather relaxed at this club. If you happen to be downtown with some time and budget, go to the Shark Club and make a swing on one of the many slots. You'll also find poker tables at this casino, with quite some options as well for the high rollers. Do note that after Jet and Moose games it gets extremely busy at the sports bar, so you might want to pick another moment to make it a relaxing gambling experience.
The Shark Club Casino
Best pick in Winnipeg
We would say that Club Regent is mainly aimed at players who are looking to play for a while without blowing up their budget too quickly. It also has about a 100 more slot machines than McPhillips Street Station Casino does (900 vs. 800). Of the 900 slots available, about 70% are penny slots, which are just perfect for placing smaller bets. As The Club Regent Casino and McPhillips Street Station Casino are located in different parts of town, they both aim at a different target market with a slightly different approach to their clientele. The Shark Club is a nice, but less complete alternative for these two casinos.
Casinos in Manitoba
In addition to virtually unlimited outdoor opportunities in Manitoba, other parts of the province also offer a very entertaining gaming scene. Although the casinos of Winnipeg may be the biggest you'll find in Manitoba, South Beach Casino & Resort in Scanterbury is just a perfect alternative for those located outside of the province's capital. In this casino there are about 600 machines on offer and half a dozen tables, as well as a very welcoming poker room, some nice restaurants & bars, and 100 hotel rooms + suites. Scattered throughout the province of Manitoba there are hundreds of VLTs offering slot games, keno, and poker. Gambling in Manitoba is quite some fun if you ask us, both in and outside the capital city.