McPhillips Station Casino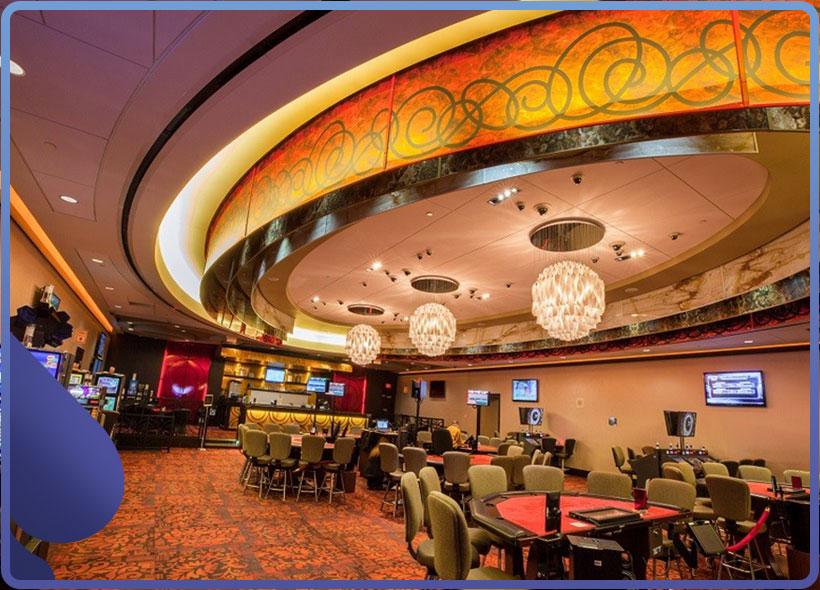 With creeks, lakes, and mountains everywhere, there is always a good valid reason for a trip to Manitoba. That's why a lot of visitors tend to do outdoor activities once they're here, but if you're a true gaming enthusiast we would definitely recommend you to check out the many indoor options as well. Most of the indoor entertainment options can be found in Winnipeg and that's where we'll be heading today.
Transcending the true spirit of Manitoba's historic railway culture, McPhillips Station Casino
is a remarkable place in the province of Manitoba. This is particularly thanks to the building's architecture, but once you get inside you'll be welcomed with impressive staircases and ravishing chandeliers. The vintage decoration and modern gaming facilities make this establishment a first class ticket for casino fun with a smooth touch of Winnipeg's history.
McPhillips Station Casino practical information
★★★★☆
Lodging
No, nearby partner hotels are available
Entry fee
None
Dress code
Casual
Parking
Yes, self parking
Casino theme
None
Age restriction
18 years and older
Games
Slots, & table games
Opening hours
Mo – Sat: 9:30am – 3:00am
Sun: 11:00am – 3am
Food
Yes, 2 restaurants & bars
Map
Location/address: 484 McPhillips St, Winnipeg, MB R2X 2H2, Canada
About McPhillips Station Casino
Step inside at McPhillips Station Casino and relive the grandness of Winnipeg's rich history. The deep red velvets, classy woods, and brilliant chandeliers will make sure you will feel you're in a unique casino you won't find in a lot of places in Canada. This amazing Winnipeg casino has over 800 slots including over 200 penny and two cent games. The casino floor also offers a nice range of popular table games such as Craps, Blackjack, Texas Hold'em, Pai Gow Poker, Baccarat, Roulette and Keno. The other good thing about this casino is that it offers a very nice range of bingo games for all the bingo fanaticos amongst us.
Food & Drinks
If you visit McPhillips Station Casino you will have a few dining options; Dixie's Lounge and Loft 180 are most popular and both serve an affordable and tasty menu. Live entertainment is available at the Loft 180 restaurant & Bar while Dixie's Lounge is a bit calmer.
Michele's Restaurant: buffet.
Dixie's Lounge: à la carte menu of snacks, sandwiches and drinks.
Upper Deck Sports Bar: full menu. Daily specials available.
Double Down Lounge: full menu. Daily specials available.
Dress Code
Although a rather classic place, the dress code is pretty laid back at this casino. Do make sure you put an effort in terms of clothing, meaning you should avoid going to the venue in your sports outfit or shorts. A regular, casual look should be enough to be allowed entrance.
Other casinos in the area
Apart from McPhillips Station Casino, the Crown Corporation, Manitoba Liquor & Lotteries, also operates a second casino and they've been doing so ever since 1993. The other casino in Winnipeg that is very popular among locals and visitors is The Club Regent Casino and we surely recommend it. We also have a second option in the province you will need to visit sooner or later. Let's take a closer look at both venues:
The Club Regent Casino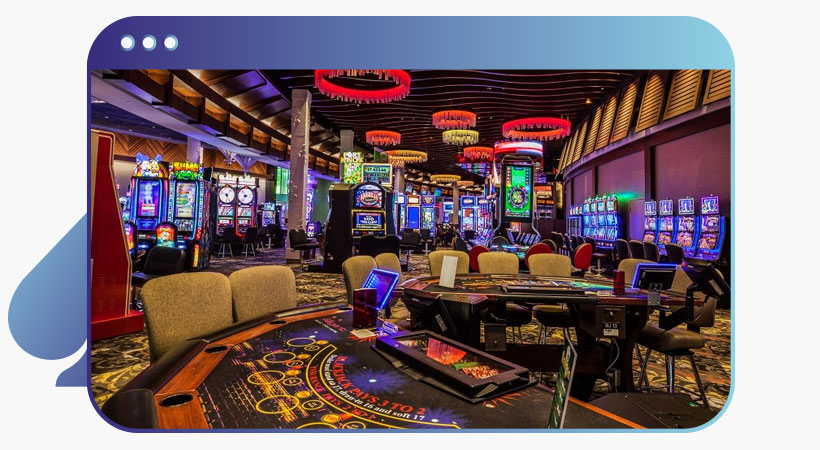 This is in fact the first official land based casino that was allowed in the city of Winnipeg, so we're talking about a venue here with quite a bit of local history. It's been over 25 years that this casino has been around and nowadays you'll be able to choose from the 900 slots you'll find on the gaming floor. Most slot machines you'll find here are penny slots which are perfect for recreational players. Don't get us wrong though: there are also some exclusive VIP rooms. The good thing about this casino is that it's not far from McPhillips Station Casino.
The Club Regent Casino
Sand Hills Casino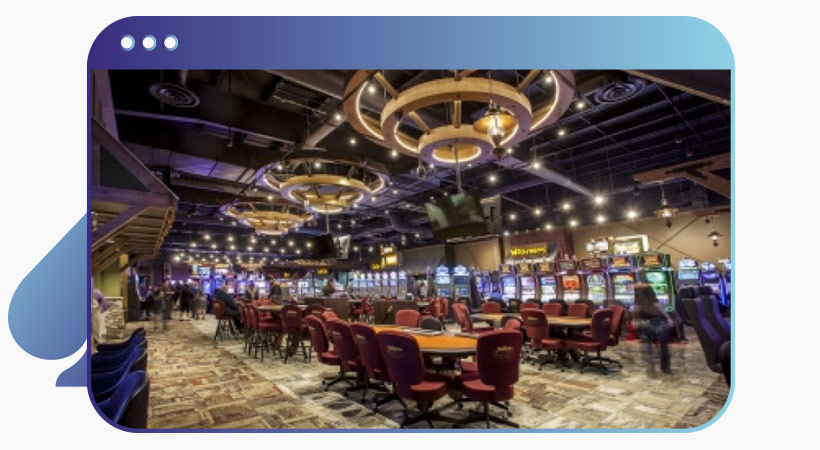 In the western region of Manitoba you will find the Sand Hills Casino which is a venue that enjoys a ranch theme and offers enough room for just over 1,000 players. The sports bar and restaurant are also very popular and if you want to spend a bit of more time here you can always consider staying at the hotel which comes with a nice indoor pool, amongst some other first class amenities. The casino floor features just over 300 slot machines and some of the most popular table games. Calculate a two hour drive if you're coming from Winnipeg.
Sand Hills Casino
Best Casino websites in Canada
Relevant news