Sand Hills Casino
With loads of creeks and nature parks across the province, there is always a good reason to visit the province of Manitoba. A lot of people tend to stick to hiking or other outdoor activities when they get the chance to visit this province, but there's a lot of fun going on indoors as well. This includes some great casinos of which a few are First Native-owned.
If you're not into pure casino gambling, but do enjoy alternative games of chance, you're lucky to encounter some nice community bingo halls across the province. One of our favourite casinos in the province is Sand Hills Casino which is also First Native operated and offers all sorts of entertainment. Today we're off to Carberry to have some fun.
Sand Hills Casino practical information
★★★☆☆
Lodging
None
Entry fee
None
Dress code
Casual
Parking
Yes, self-parking
Casino theme
First Nation
Age restriction
19 years and older
Games
Slots, & table games
Opening hours
Mon – Sat: 10am – 3am
Sun: noon – 3am
Food
Yes, 2 restaurants
Map
Location/address: 777 Sand Hills Drive, Carberry, Manitoba (MB) R0K 0H0, Canada
About Sand Hills Casino
Sand Hills Casino is situated in the west part of Manitoba in Carberry. The land based casino features a cool ranch-themed gaming area that has a capacity of up to 1,025 people. There is also a fun sports lounge and a restaurant that makes sure you will have enough culinary options to enjoy. Other great facilities include a complete conference centre, a stage for other live shows, a swimming pool, and a hotel. The gambling floor houses more than 300 slots, while there is also a lot of space for Roulette, Blackjack, and Live Poker. We think it's fair to say that a visit to this casino will make sure you'll find a game that you love to play. Whether it's dining or gambling you're after, this is certainly an amazing destination in Manitoba.
What to expect?
There are always beautiful people to be found in this casino, and the same holds for exquisite meals, and some of the most entertaining casino games within the premises of this popular gambling establishment. This is one of the very best casinos in the province of Manitoba, so if you're heading towards Winnipeg or Regina, make sure to stop by and enjoy Carberry too.
Food & Drinks
No need to worry about your culinary needs because there are excellent eateries waiting for you here: Oasis Lounge and Dunes Restaurant are the two main dining places at the Sand Hills Casino and they're both worth it:
The Oasis Lounge gives you a big selection of spirits, beers, wines and non-alcoholic drinks, so it's a perfect spot to either sit back and relax or prepare for more thrills.
The Dunes Restaurant is more like a classy buffet that gives you top-shelf meals.
Dress Code
Sand Hills Casino doesn't work with a special dress code or code of conduct. However, it's a big establishment where a lot of players are present. This also means that it's easier for doormen to deny access if you're not wearing at least a casual look. So dress up nicely.
Other casinos in the area
There are a few casinos that stick out in Manitoba, but two of them are the Club Regent Casino and McPhillips Station Casino. Both casinos opened their doors in the 90's and remain popular among Manitoba residents and visitors. Let's take a closer look at them:
The Club Regent Casino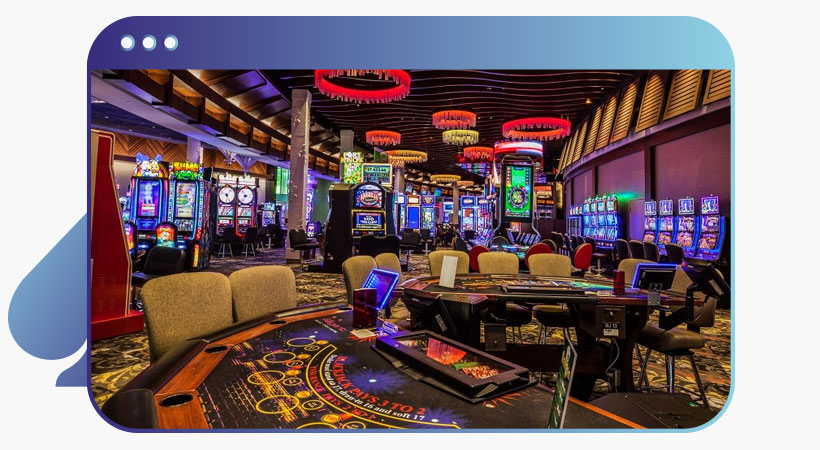 This is one of the two casinos that can be found in Manitoba's capital and largest city: Winnipeg. There are over 900 slots to be found in this establishment and for players that are looking for penny slots we are delighted to inform you that there are lots of options available. The same holds for roulette and baccarat options, as table games are also widely offered. Find a variety of premium gambling, dining and entertainment options at Club Regent Casino.
The Club Regent Casino
McPhillips Street Station Casino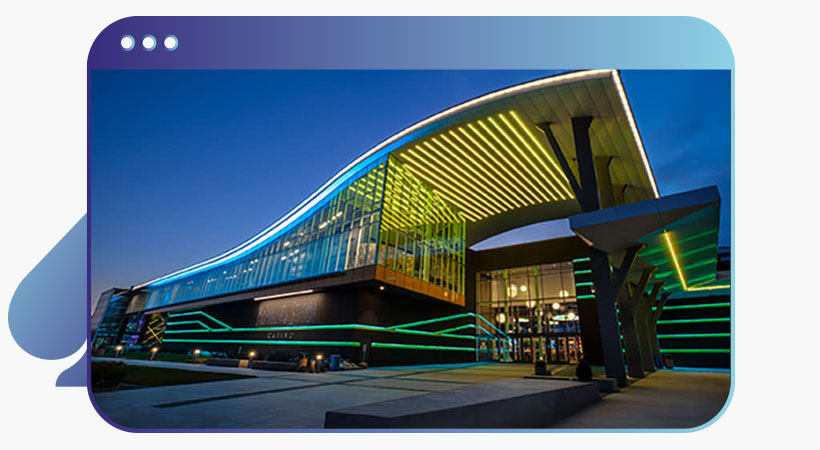 This casino is also well known in the area and it's basically a small variant of The Club Regent Casino. Even though it's a lot smaller in terms of surface, you will still find over 800 slots here and enough table games to fulfill your gaming needs. We find that the smaller gambling floor actually makes the casino feel more exclusive which might be a reason for some players to prefer this establishment over the other one. Either way, as both casinos are operated by the same company and are situated in Winnipeg it's an easy switch between the two of them. McPhillips Street Station Casino is open 24/7 during the weekend.
McPhillips Station Casino
Best Casino websites in Canada
Relevant news