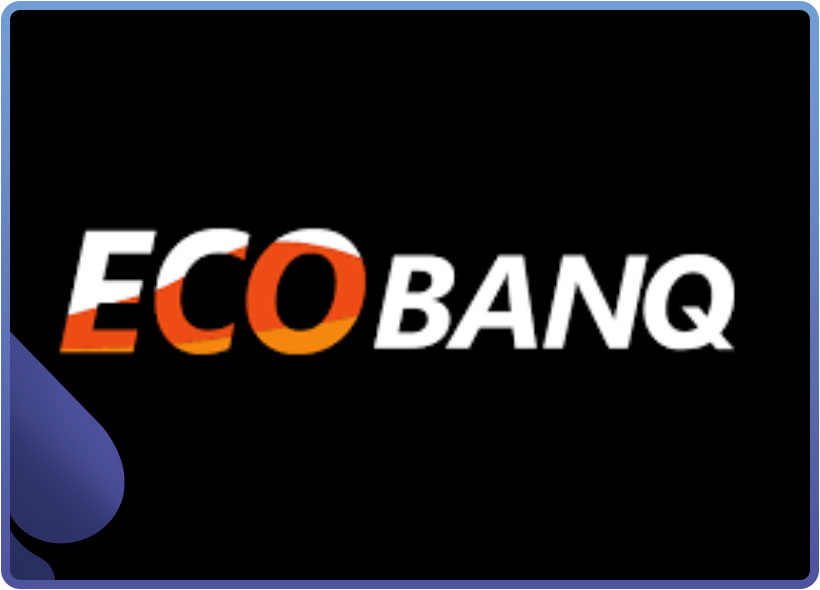 A Comprehensive Guide to Playing at the Best EcoBanq Casinos Sites Online
Vastness of game range and bonuses galore might seem like the most important features of an online casino website.
However, the selection of payment methods is what really defines its merit as an online gambling destination worth frequenting. The more, the better. After all, the last thing pushing players to vote with their feet should be a lack of adequate methods to move funds.
Nevertheless, there are certain ifs and buts to this requisite because worries follow money wherever it goes. Not every casino banking method is worth trusting. Despite an extensive list of payment processors, players might still hesitate to make deposits if they find popular methods missing from it.
For this reason, a casino must always associate with online banking methods of repute to prove its competence and credibility. The idea is to assure players that their money is in safe hands.
One such banking method is EcoBanq.
Its mere presence among the available banking methods at a real money gambling site is enough to excite players. Because of the convenience and security it offers, the payment service provider is seldom given a miss by casino operators. For this reason, EcoBanq casinos exist in large numbers in modern times.
An electronic financial platform and digital wallet par excellence, it enjoys a solid trust score among punters. EcoBanq is a relatively new release in the industry. It operates predominantly in the Indian gambling space by processing secure web-based monetary transactions in Rupees.
Moving funds with it is easy and fast, which makes it an apt payment processor for gambling-related transactions. But despite all these advantages, is EcoBanq really worth it? Let's have a foot in the door!
In this article, we have discussed the pros and cons of the payment processor so you can make informed decisions. Additionally, we have described how to get started with EcoBanq at casinos online. Find detailed instructions about how to register with the payment processor and fund your gaming account with it.
Before everything else, do not miss this list of the top online casinos that support EcoBanq as a payment method:
Best Casinos
Quick Facts
Year of Establishment: 2019
Country of origin: British Virgin Islands
Parent company: Unknown
Owner(s): Unknown
Payment mode: Funds transfer via digital wallet
Payment type(s): Internet banking, mobile banking
Deposit methods: VISA, MasterCard, bank transfer
Currencies: INR
Language(s): English
Service area(s): India
Transaction time: Instant
Minimum deposit: ₹250 – ₹1000 (depending on the casino)
Minimum withdrawal: ₹500 (depending on the casino)
Deposit fee: 0 (could vary depending on the deposit method)
Withdrawal fee: 0 (could vary depending on the online casino)
Account maintenance fee: 0
Mobile app: None
Availability: 24/7
Rating
Ease of registration – 4/5
Deposit – 5/5
Withdrawal – 5/5
Transaction fee – 5/5
Transaction speed – 5/5
Trust – 2/5
Security – 4/5
Availability in casinos – 4/5
Rewards and cashback – 1/5
Customer support – 4/5
How Does EcoBanq Work?
A popular method of funding your online gaming account, EcoBanq is a class apart. Unlike conventional credit and debit cards, it does not involve extensive forex exposure, long credit windows, complicated admin procedures and the hassles of filling endless forms. It is an e-wallet with a difference, yet uncomplicated.
The payment processor functions in a pretty straightforward manner. Once you have successfully registered and linked your bank account, you would be able to start using it for online transactions.
To make a deposit, all you need to do is remit the money into your local bank account in India and specify the recipient. The managers at EcoBanq will then credit the recipient's account with the funds.
The money you transfer is dependent on the value you have stored in the payment processor's system. When you initiate a transaction, EcoBanq automatically debits the money from your linked bank account and credits the merchant account without exposing your sensitive personal or financial information.
In a nutshell, it works as a buffer system between your bank and gaming account helping you move funds to and from them. Users must take note of the fact that EcoBanq is not a chartered bank. Neither is it a deposit taking financial institute. Instead, it functions as a stored value payment service provider and banking interface that also behaves as a cash surrogate.
Because it supports international banking, you can send money from India to any person sitting anywhere in the world. The limited global availability of EcoBanq, therefore, is not a hindrance. Simplicity best defines its operations.
Our step-by-step guide should further simplify the process of registration with EcoBanq and help you fund your casino account with it. Let's begin!
Step-by-Step Guide to Depositing at an Online Casino with EcoBanq
EcoBanq operates in a unique way, doesn't it? Now, let's talk about how to use it to fund your gaming account at an online casino. But, wait. Have you picked your EcoBanq online casino yet? No? Choose from our list of the best gambling sites and register right away.
Step 1: Register with EcoBanq and Link Your Bank Account
Setting up an account with EcoBanq is as easy as pie and comes at zero cost. Even if you are not tech savvy and lack prior experience in handling such payment solutions, figuring things out is totally a cakewalk. All you need to do is follow the instructions we provide.
Note: Skip to step 2 if you have already registered with EcoBanq.
To sign up, visit the official website to get the hang of what is where. Since the site is easy to navigate and clutter-free, spotting the 'Join Now' button should be a breeze. Click on it to open the initial online registration form.
At this point, you will be asked to enter your personal email address. Make sure you enter a valid one; even better if it is registered with your local bank.
By providing this email id, you are taking the first step to communicate with the payment processor service. Confirm it to receive an email from EcoBanq detailing the subsequent steps of the registration process with proper guidelines and information.
The email will also contain a follow-up link clicking which launches the detailed registration form. Here, the payment processor will ask for some basic information for successful registration, including details of the bank you want to link to your EcoBanq account.
Below are the three most important things to remember about furnishing this information:
Provide details of only that bank where you own a personal account. Do not link your EcoBanq account to someone else's bank account even if the person is known to you.
Your bank account must hold enough funds so you can move part of it to your gaming account. Do not link your EcoBanq account to a bank account that is devoid of funds or frozen.
Link accounts of only those banks that have partnered with EcoBanq. Do your homework beforehand to avoid confusions and issues with deposits. Alternatively, you can refer to our list of recommended partner banks here.
After filling up the form, confirm the registration to go to the next page. Voila! You are now eligible to access your EcoBanq wallet and the funds in your bank account. Use it to make a deposit to your gaming account and play real money casino games online.
Note: EcoBanq is no longer accepting new registrants. Nonetheless, existing users would be able to use their accounts to transfer funds to and from casino sites. If you are not an EcoBanq user and reading this, you just missed your opportunity! But cheer up because there are plenty of other casino banking options out there that are equally good, perhaps better. Check them out here.
Step 2: Get Your EcoBanq Account Verified
EcoBanq is committed to offering a secured and reliable environment for monetary transactions. Every new registrant is asked to furnish further details to verify their identity. Completing this step is obligatory if you wish to continue using EcoBanq without troubles and limitations.
Note: Skip to step 3 if your EcoBanq account is already verified.
All banking solution providers in India must comply with the country's law as well as regulations set by the Reserve Bank of India (RBI). EcoBanq is no exception. Because it processes monetary transactions within the country and beyond, it cannot escape the purview of supervision and regulation of the financial supremo.
Of all rules set by the RBI, the Know Your Customer (KYC) check is noteworthy. Accordingly, EcoBanq must chip in to identify and verify each user as and when they open an account and regularly over time.
This is done to ensure users are who they claim to be and prevent potential criminal activities such as financial fraud, money laundering and identity theft. Thankfully, verifying your EcoBanq account is a no brainer provided you have nothing to hide.
The payment processor strives to know its customers by asking for personal details along with proof of identity and address. You can provide a copy of your passport, ADHAAR card, voter ID, driver's licence, bank statement, residential certificate, recent utility bill or similar government-approved valid documents for the process.
To confirm your identity, EcoBanq compares the information you enter to that available in an official database using third party support. The process is manually carried out by a member of staff.
Fear not, because confidentiality is key. EcoBanq holds all personal and financial data provided by users in the strictest of confidence. Without your consent, no information is shared with third parties or unauthorised access allowed.
To verify your EcoBanq account, follow these 6 simple steps:
Visit the official website and log in.
Head to your profile and click the option for verification.
Enter the required information in the designated fields.
Attach the government-approved documents wherever needed.
Confirm your entry and wait for approval (done within 24 hours).
Get notified by email about the successful verification of your account.
Completed all the above steps? Congratulations! Your EcoBanq account is now verified and fully functional. Fund it and get ready to play your favourite casino games online.
Step 3: Add Funds to Your EcoBanq Wallet
A verified EcoBanq wallet must be funded to fulfil its function effectively. Only then can you use it to transfer money to your gaming account. How do you do it? Read on.
Note: Skip to step 4 if your EcoBanq wallet already contains funds.
Users can load their EcoBanq wallet using multiple deposit methods. The payment processor supports top-ups done via VISA, MasterCard and fund transfers through participating banks.
For Indian players residing abroad but holding an account with a local bank in the country, credit cards are the only option to add funds to a verified EcoBanq account.
Follow the 6 steps mentioned below to top up your wallet:
Visit the EcoBanq website and log in to your account.
Go to the 'Add Funds' or 'Top Up' section.
Select your payment method of choice.
Check the minimum deposit amount and transaction fee.
Enter an amount equal to or more than the minimum deposit.
Authenticate the transaction with your password and confirm it.
Watch the funds getting debited from your bank account and credited to your EcoBanq wallet.
That was quick and simple! Your gaming money enters the EcoBanq wallet from a participating bank instead of going directly into a casino account. Your bank statement does not show this as a gambling-related transaction.
In a nutshell, the issue with transactions being subject to approval or rejection is dismissed and you are kept safe from the law.
Please note that EcoBanq does not levy any transaction fee for funding your wallet. However, the payment method you choose might charge a small fee on the deposit. The payment processor has no control over this amount. Users are advised to check the deposit fee before loading their e-wallet.
Step 4: Fund Your Casino Account Using EcoBanq
This is the most exciting part! Now that your EcoBanq wallet is ready and funded, let's put some cash into your casino account. This bit is even easier than funding your wallet, we promise.
Note: Skip to our list of EcoBanq online casinos if you have not registered with one yet.
With your sufficiently loaded e-wallet, sign in to your favourite EcoBanq casino online. Head straight to the cashier / banking page and choose EcoBanq from the list of payment options.
Do not forget to note the minimum deposit amount specified by the casino. You must transfer an amount equal to or more than this value from your EcoBanq wallet to the gaming account to avoid failure of the transaction.
It is worth keeping in mind that the payment processor does not support overdrafts. At any given point in time, you cannot create a deficit by drawing more money than the wallet holds. Therefore, make sure you have enough money in your account for the deposit. If not, reload before proceeding.
Furthermore, the minimum deposit amount fixed for EcoBanq users can be less or more than that mentioned as a qualifier for the welcome bonus. In case you want to claim it for a bankroll boost, make sure you deposit an amount equal to or more than the minimum deposit mentioned for the offer as well as EcoBanq transactions.
Once you have decided how much you want to deposit, click the option to pay via EcoBanq. You will then be redirected to a new window where the payment processor will ask for your banking details. Enter the required information along with the amount you wish to transfer and authenticate the transaction.
Because EcoBanq facilitates funds transfer in real time, you will receive a notification from the partner bank as soon as you confirm the transaction. The amount will be credited to your gaming account instantly.
You can now use this money to spin a slot reel, play a blackjack hand, place a roulette bet and enjoy whichever online game you wish to play. Easy, say what?
Note that deposits to online gambling sites using EcoBanq are free. Casinos, too, would scarcely ever charge any fee on such transactions. However, there would always be an exception or two. We suggest reading the terms and conditions of the gambling site instead of rushing in.
How to Withdraw Funds using EcoBanq
Cashing out funds using EcoBanq works in two steps:
Transfer of winnings from the casino account to your EcoBanq wallet.
Transfer of funds from your EcoBanq wallet to the local bank account.
Almost all EcoBanq casinos would allow you to withdraw your winnings using the payment processor if you deposited with it. But certain casinos might remove it from their list of withdrawal methods altogether. For this reason, we advise players to check the availability of EcoBanq as a deposit as well as withdrawal method beforehand.
Furthermore, a deposit with EcoBanq is necessary to facilitate successful withdrawals using it. If you initially used a different payment method, make sure you fund your gaming account with EcoBanq at least once before requesting a withdrawal.
Meeting the wagering requirements is also a prerequisite. Or else, casinos might decline the transaction as well as confiscate your winnings for security purposes. To initiate a withdrawal from your casino account with EcoBanq, follow the below-mentioned steps:
Log into your casino account and navigate to the cashier / banking page.
Select 'Withdrawal' to view the list of available payment options.
Choose EcoBanq as your preferred payment option from this list.
Enter the amount you plan to withdraw and confirm the transaction.
Wait for the casino to process your request and send the money.
Get notified by EcoBanq about the amount credited to your e-wallet.
Withdrawals with EcoBanq are instant. However, based on the casino you choose, the processing time for withdrawal requests might vary. It depends on the successful verification of your identity and eligibility to withdraw money.
Likewise, the minimum and maximum limits for withdrawals, too, are not usually set the same. Additionally, a transaction fee is likely to be imposed. Reading the small print should clear all your doubts.
Once you have the money in your EcoBanq wallet, you can move it to your bank account almost immediately in these 4 easy steps:
Log in to the EcoBanq account and head to the 'Withdrawal' option.
Click on it to open the withdrawal request form in another window.
Enter the amount you need to withdraw and authenticate the transfer.
Get notified by your bank when the money is credited to your account.
Transaction and Monthly Maintenance Fees
Creating an account with EcoBanq does not cost you anything. The payment processor does not charge on deposits and withdrawals. However, based on the funding method you choose and the casino where you play, transaction charges might be applicable.
Users depositing in any currency other than Indian Rupees would have to bear the standard expenses on currency conversion. This is beyond EcoBanq's control. The official website does not mention any maintenance fee so it is safe to assume there is none.
Overall, EcoBanq makes an affordable way of making deposits to and requesting withdrawals from casinos on the web.
Best Funding Methods to Top Up your EcoBanq e-Wallet
These are the best methods to add funds to your EcoBanq e-wallet:
What are the Pros and Cons?
Pros
Built for online gambling
Free registration
Easy verification
Instant transfer of funds
Transactions in real time
24/7 availability
Linkable with multiple bank accounts
Payment directly from a bank account
Encrypted funds transfer
Website easy to navigate and use
Unmatched mobile compatibility
Extensive availability on betting sites
Efficient customer care
Cons:
Complicated registration process
Absence of a mobile app
Support for only one fiat currency – the Indian Rupee
Claim on users' interest earnings for Pooled Funds
Operations limited to India
Missing live chat and phone support
Disputed history
Lack of transparency regarding background
No track record
No loyalty schemes, rewards or cashback offers
Despite the serious cons it has, EcoBanq is widely used by those who love to gamble online. It is interesting how a fresh banking method in the iGaming sector has managed to gather quite an audience without being hammered by its not-so-transparent operations.
Especially, if we note the cutthroat competition around, EcoBanq deserves a pat on its back for distinguishing itself in the midst of UPI, IMPS, e-wallets, cryptocurrencies and the whole motley of modern banking solutions that rule the roost.
Wise men say you can't fool all the people all the time. So, the payment processor must be delivering incredible and reliable services for players to trust it to this extent!
Additional Information
History of EcoBanq
The company seems to be operating under the radar. The history of EcoBanq remains undisclosed.
There is no information on the official site as well as any other source on the web. We cannot say for sure when the company was established and registered except for the fact that it has been around since 2019. Its owners and operators are unknown.
EcoBanq does not seem to be licensed and regulated by the FCA (Financial Conduct Authority) like most of its peers. Although it calls itself a web-based International eCommerce payment and funds transfer service, its operations are limited only to India with unilingual and single currency support.
Additionally, EcoBanq is subject only to the British Virgin Islands laws, which makes its operations in India even more suspicious. The company says its primary focus is on the eCommerce sector. However, it is mostly found in the online gambling space catering as a payment method, which is not weird.
The payment processor has not won any awards as yet. Neither has it been able to earn any honest mention in news articles. We do not know how serious EcoBanq is about its business since it has stopped accepting new registrants.
In fact, it exists online in the form of an old website with an expired SSL certificate, which makes it all the more doubtful. The domain was registered long ago, which technically rules out the involvement of scamsters. But we can't be lax about it as con men often look for old and existing sites to fool unsuspecting people.
What's surprising is EcoBanq has emerged as a payment processor of choice for online gambling despite its untapped history and the potential risks. Our objective of pointing out the red flags is not to dissuade you, but to help you make informed and intelligent decisions.
If at all you want to use EcoBanq to pay and get paid at casinos online, our advice to you is to move a limited amount of funds with it. Do not transfer a lot of money in one go. If possible, do not link a bank account that has too much money in it.
The EcoBanq App
Well, we would have loved to review it, but the EcoBanq app does not exist! Android or iOS user, if you are trying to access the payment processor through your phone and looking for the app in your device's play store, you would end up frustrated.
EcoBanq prefers to function simply as a robust mobile-responsive desktop site that can seamlessly load across devices and browsers. In a way, it is good that you do not have to download a separate application to access its features on mobile. Save more space on your device for the top mobile casino apps instead! What do you think?
Given that the payment processor is not signing up new users, it is highly unlikely that it will come up with a mobile app in the future. Still and all, watch this space for more updates about the EcoBanq app.
Loyalty Program, Cashbacks and Rewards
Gambling online regularly and not getting to enjoy loyalty rewards is a pity. Most casino operators swarm players with rewards for coming back and wagering more money. Prizes also pour in from banking solution providers who want them to use their services.
EcoBanq does not seem to care a hang about the trends and competition. There is no reward for being a dedicated EcoBanq user. You come, you deposit, you withdraw and you go. Nobody out there in the team would give two hoots about it. As players, we see it as a major demerit.
List of Top-Rated EcoBanq Partner Banks
These are the top Indian banks that have partnered with EcoBanq:
State Bank of India
Bank of Baroda
Bank of Maharashtra
Bank of India
Canara Bank
Central Bank of India
Indian Bank
Indian Overseas Bank
Punjab National Bank
UCO Bank
Union Bank of India
Punjab and Sind Bank
Axis Bank
IndusInd Bank
Yes Bank
ICICI Bank
Dena Bank
HDFC Bank
Kotak Mahindra Bank
…and more!
Privacy and Confidentiality
The official EcoBanq site does not look like it can instil trust and confidence in users. Yet, it mentions a solid privacy policy that suggests the company is serious about protecting the personal and financial information of users.
This is a legal document which states that EcoBanq will never share, sell or rent user data to third parties. Your personal data is stored and processed on secure EcoBanq computers within a safe and confidential environment following the highest standards of information security.
The company also safeguards information from loss, damage or unauthorised access. If at any point in time you feel the payment processor is not safe, you can choose to move your funds to your bank account and close your EcoBanq account.
EcoBanq Customer Support
Punters getting into sticky situations is not rare in the realm of online gambling. Especially, when it comes to money matters, issues often crop up. Thankfully, payment processors like EcoBanq offer customer care services to help people out.
The single disadvantage is that the payment processor is reachable only via an email address, which could slow down the service. There is no live chat or phone support, which might disappoint some users. However, EcoBanq assures 24/7 availability and responds within 24 hours.
Top Banking Alternatives to EcoBanq
If you do not find EcoBanq trustworthy enough, feel free to choose any other casino banking method worth its salt. There are zillions of other payment methods that are equally legit, convenient and safe.
We understand you do not want to waste time looking around for them. For this reason, we have brought to you a full list of payment methods that serve as excellent alternatives to EcoBanq. Check it below.
VISA
MasterCard
Maestro
Google Pay
Phonepe
Paysafecard
AstroPay Card
MuchBetter
Trustly
NeoSurf
Sofort
Cryptocurrency (BTC)
Security Tips for Using EcoBanq to Gamble Online
Never share your EcoBanq login details or password with anyone, no matter how close the person is to you.
Do not link a bank account that is not yours, nor let anyone link your bank account to their EcoBanq wallet.
Refrain from sending funds to shady payees and receiving funds from them as well.
If someone wrongly credited your account, take it as your moral obligation to refund immediately.
Double check before sending money to someone so you do not end up crediting the wrong account.
If you happen to lose the device in which you stored your EcoBanq login credentials, change your password at the earliest.
Never try to create fake or multiple accounts with EcoBanq.
If you do not feel 100% confident about using EcoBanq for casino banking, switch to a different payment method you think is safer and more convenient.
In case your bank account is compromised, delink it from your EcoBanq wallet immediately.
Stay alert when accessing EcoBanq over public Wi-Fi connections.
What is EcoBanq?
EcoBanq is a web-based digital wallet cum funds transfer service that processes payments in Indian Rupees.
Is EcoBanq a digital wallet?
Yes, EcoBanq is a digital wallet without a mobile app. It functions only as a desktop site through which you can send, store and receive money online.
Who can use EcoBanq for banking online?
Any citizen of tax resident in India who is 18 years of age or above and holds an Indian bank account can use EcoBanq at online gambling sites. The official website says anyone in the world can apply to use the payment processor's services. However, accepting and denying applications is completely up to EcoBanq.
Additionally, the services are limited to only those individuals and businesses that can enter legal contracts with the payment processor company under Indian law.
Minors, residents of locations where EcoBanq cannot operate legally and history sheeters who have been previously held guilty of partaking in criminal activities including but not limited to theft, fraud, money laundering, terrorism and child pornography are barred from using EcoBanq for monetary transactions.
Which countries use EcoBanq as a banking method?
At the time of writing this article, EcoBanq is active only in India.
I do not have an Indian bank account. Can I use EcoBanq?
Unfortunately, no. At the time of writing this article, EcoBanq users must hold an Indian bank account and link it to the e-wallet for it to function.
Is it possible to send funds to another country using EcoBanq?
Without a doubt! EcoBanq supports international funds transfer which lets you send funds from India to abroad. Vice versa is not possible.
Which are the top online casinos that support EcoBanq?
There are EcoBanq casinos aplenty online. But, the top ones boil down to this mini list:
– Betsson
– Nordicbet
– Betsafe
Can I claim the welcome bonus if I deposit with EcoBanq?
Whether you can claim the welcome bonus by making a deposit with EcoBanq depends on the casino you choose. Most casinos allow the same but some might not. Additionally, almost all casinos that let you claim the welcome offer via EcoBanq would set a minimum deposit amount as a qualifier. Our suggestion is to read the small print and learn about all prerequisites.
My transaction through EcoBanq was not completed. Would I get my money back?
Sometimes technical errors might lead to unsuccessful transactions where money gets debited from your bank account but does not get credited to the merchant account. In such cases, EcoBanq automatically takes note of and resolves the issue almost immediately. Should there be a delay, notify the customer team to speed up the process.
I transferred funds to the wrong person. How to recover my money?
Accidental transfer of funds to the wrong recipient could quickly turn into a regrettable decision even if you know the person. In the event of such untoward circumstances, seek help from the EcoBanq customer support team without delay. Of course, this does not guarantee if you would get your money back. Returning the received money is at a recipient's sole discretion and goodwill. EcoBanq is not obliged to place compulsions on the latter or set up time bounds for the requested action. The only exception is when a payee requests money in return for goods and services that are not genuine.
Is EcoBanq legit and safe to use at online casinos?
This is a tricky question given the lack of information on the official EcoBanq site. The company seems to be registered in the British Virgin Islands, but targets Indian users. The exact location has not been stated. The company cannot be reached via telephone or live chat. No information about its licence could be recovered from the available sources. The SSL certificate of its website expired days ago leading to insecure connections. Most of all, EcoBanq has no option for new users to register. These aspects raise doubts about its legitimacy and safety. However, its current users continue to use it for making deposits and withdrawals at online casinos. If you are an EcoBanq user, we advise you to remain on your guard while making transactions.
Can I withdraw money from an online casino with EcoBanq?
Of course! Request withdrawal of your winnings via EcoBanq without worries. But make sure the gambling site supports the payment method in the first place and allows withdrawals with it. As part of their policy to prevent money laundering, almost all casinos would need you to make a deposit via EcoBanq if you wish to use the payment method for withdrawals. Wise players remember to fulfil this prerequisite to avoid confiscation of winnings. Moreover, casinos oftentimes limit the options for withdrawal. Before you jump into using EcoBanq for gambling, go through the site's list of available withdrawals options to ensure it is included. Lastly, always read the small print to know about the wagering requirements and meet them before you cash out.
Does EcoBanq come with a mobile app?
No, EcoBanq does not come with a mobile app. Although a widely used banking method at online casinos, the company has not developed any Android or iOS app as yet. It functions solely as a desktop site compatible with mobile devices and browsers.
Do I need to undergo a verification process to request withdrawals via EcoBanq?
Yes, EcoBanq as well as the online casino where you play games would require you to verify your identity so you can withdraw your winnings without hassles. The procedure is simple and requires some basic information including a valid government ID and latest utility bill. Failing to prove your identity might lead to the cancellation of your withdrawal request and subsequent confiscation of winnings.
Are withdrawals through EcoBanq instant?
Yes, withdrawals through EcoBanq are instant. However, the online casino you choose would set its own processing time to verify your identity so it can ensure the funds are being sent to the right recipient. Based on the time taken to perform necessary checks and complete the verification, expect withdrawals to get processed within 1 to 3 business days.
Does EcoBanq enable Stop Payment?
Unfortunately, no. EcoBanq abides by an Irrevocable Payment Policy according to which, payments once authorised by a sender cannot be stopped, cancelled, reversed or refunded. This is why being cautious is of utmost importance when transferring funds online to someone via the payment processor.