The Best IMPS Casinos Online: A Complete Guide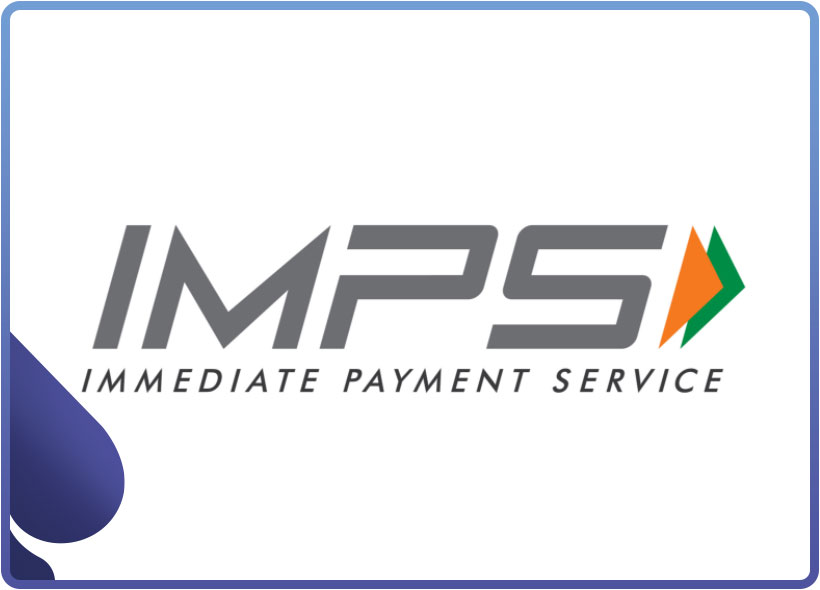 When you want to turn on the turbo mode for payments while gambling online, IMPS casinos are your best bet. If you are reading this, you are probably looking for one. Rejoice, because the best ones have been reviewed, rated and listed right here.
Each of them is trusted, safe and licensed by reputed gambling authorities. We have done the homework so you won't have to. You can rest assured you are in good hands because we do not recommend casinos on which we ourselves would not play.
Additionally, we have also put together a complete guide to help you get started with online casinos with IMPS as a payment method. Learn how to make a deposit and withdraw winnings without a hitch. Know about the nitty-gritty of IMPS and why it is absolutely cut out for the world of iGaming.
Let's get started!
Best Casinos
Quick Facts
Year of Establishment: 2010
Country of origin: India
Owner: NPCI
Payment mode: Interbank electronic fund transfer
Payment types: Mobile payment, internet banking
Language(s): Multilingual
Service area: India
Deposit fee: Depends on the bank and amount
Withdrawal fee: 0 (varies for casinos)
Transaction time: Instant
Minimum deposit: ₹1 (varies for casinos)
Transaction limit: Up to ₹0.2 million per transaction
Mobile app: None
Availability: 24/7
Our Rating
Ease of registration – 4/5
Deposit – 5/5
Withdrawal – 5/5
Transaction fee – 3/5
Transaction speed – 5/5
Trust – 5/5
Security – 5/5
Availability in casinos – 2/5
Rewards and cashback – 2/5
Customer support – 4/5
How Does IMPS Work?
IMPS (Immediate Payment Service) is a platform that facilitates interbank funds transfer in India in real-time. If you have an account with an Indian bank that supports IMPS, you can transfer money to any other bank account holder in the country within the snap of a finger. It is that simple!
This payments system is available 24/7 even on weekends and regardless of bank holidays. The service is accessible on multiple platforms that include ATMs, mobile banking and net banking. Because it enables fast, secure, and mostly free transactions, IMPS is right up every gambler's street.
Here is a brief overview of how it works:

As depicted in the image, a remitter (sender) makes a deposit via IMPS using the online banking facility offered by his or her bank, which acts as the source.
This money is processed by the source bank and sent to the destination bank of the beneficiary (recipient) via a bridging network called National Financial Switch (discussed in detail later in the article).
The recipient can use the funds immediately upon credit. Both the remitter and the beneficiary are notified about the transaction via an SMS alert or email. So, you see, it is super quick, convenient and safe.
How to Deposit at an Online Casino Using IMPS
Now that you know how IMPS works, it is time to learn how to make a deposit at an online casino using this payments system. Before we go any further, we strongly urge you to head over to our list of IMPS gambling sites, take your pick, register and verify your account.
Please note that a deposit made with IMPS works differently from regular deposits made with credit cards, debit cards and e-wallets. For that reason, all the information we have provided could sound a little confusing and overwhelming initially.
But it becomes plain sailing once you get the hang of this casino banking method. Our detailed guide will help you get started with any IMPS online casino and fund your account in these 3 easy steps:
Step 1: Register with your Bank for Mobile and Internet Banking Services
At this point, we will take it as a given that you already have an account with an Indian bank with IMPS services. If you do not have one, visit any bank of repute, create an account, add funds to it and start using it for online gambling. Find a list of Indian banks with IMPS here.
Note: Skip to step 2 if you have already signed up for mobile and internet banking with your bank.
To get started with IMPS, you must request your bank to let you avail yourself of its internet and mobile banking services. The reason is simple. IMPS lets you transfer funds in two ways:
Via Net Banking: You would require the beneficiary's account number and the Indian Financial System Code (IFSC) to transfer funds.
Via Mobile Banking: You would require the beneficiary's mobile number and 7-digit Mobile Money Identifier (MMID) along with your own 4-digit Mobile PIN (MPIN) to verify the transfer.
To enjoy internet banking, visit the official website of your bank and sign up for online banking. Also, register your mobile number (and email, if possible) so you can make a request for your unique MMID and MPIN.
Not tech-savvy? No worries! Simply visit the bank branch and make these requests offline. If the bank offers a mobile banking app, make it a point to download it for IMPS transactions. You can also use SMS if your bank supports the payments system on SMS.
Once your request is processed and accepted, you will be ready to transfer funds using IMPS. Wondering what's next? Read on.
Step 2: Connect Your Casino Account to an IMPS-Enabled Payment Mode
Now, here is the tricky part!
Transferring money from an active IMPS-enabled bank account is simple. All you need is the beneficiary's account or mobile number and IFSC or MMID. However, an online casino would not provide you with that information openly because of obvious security reasons. There is nothing sneaky about it.
So, how do you fund your casino account? You take the reverse route and check with the casino first. Visit the cashier page of the casino and look for the IMPS payment option.
Note: Skip to step 3 if you have already linked your casino account to an IMPS-enabled payment mode.
Some casinos mention it clearly on the list of deposit methods while others do not refer to it at all. You need to act smart here. Allow us to explain.
IMPS online casinos such as 10Cric have the deposit method mentioned in their list of payment options, although you might need to do some deep digging. However, others such as Pure Casino have it mentioned as Net Banking.
Now, IMPS is a type of net banking, the others being NEFT, RTGS, and UPI payment. We have discussed the differences later in the article. If you see this option, know that you can transfer money via IMPS. Don't skip it just because you could not find the exact term (happens to the best of us!).
Next, a casino might allow you to pay via IMPS in two ways:
By asking you to sign up for a payment method (usually an e-wallet) that can be funded using IMPS
By redirecting you to your bank's online banking site where you can transfer funds with IMPS
For instance, 10Cric casino has an option called Ezeewallet, which is a secured global digital wallet. If you want to fund your account with IMPS, the casino would first ask you to create an account with this third-party site, verify it and then add money to it. Follow the instructions you would be good to go.
On the other hand, if you choose to play at Pure Casino, click on the Net Banking option while making a payment. You will be redirected to the bank's website. You can then log in to deposit money with IMPS.
Step 3: Fund your Casino Account
Hereon, it is a piece of cake. Since the payments system is already approved by your bank, no further verification is required. Yeah, we can almost hear that sigh of relief!
All you need to do is select the amount of money you want to deposit and authorise the transaction using the 7-digit MMID or the OTP you receive on your mobile. Easy peasy, isn't it?
Note: If you have not registered with an IMPS casino yet, check out the best of our recommended online casinos below.
LIST OF TOP 3 IMPS CASINOS
It is worth mentioning that the money would be instantly debited from your bank account and credited to your casino account. You cannot revert, cancel or stop this process once it is initiated.
Wait for a few seconds for the amount to reflect in your account. Also, make sure to receive an SMS or email alert about the transaction. Once the funds enter your casino account, you can start playing real money games online.
Most casinos would let you deposit for free. But once in a while, you might come across a vexing gambling website that charges you for deposits. Also, IMPS charges are subject to your bank's policies. The fee is different for different banks and usually ranges between ₹2.5 and ₹25 depending on the amount you transfer.
For instance, SBI does not levy any charge for IMPS transactions up to ₹0.2 million. But a fee of ₹15 and additional GST is applicable on transfers exceeding ₹0.1 million if you have an account with HDFC Bank. No fee is levied on inward IMPS transactions, whatsoever.
Our advice to you is to always check with your bank and the casino you choose regarding IMPS transaction fees. The lower the better. Best if nil.
How to Make a Withdrawal
A good thing about using IMPS as a payment method for online gambling is it enables two-way transactions. You can use it to deposit as well as withdraw money in casinos.
That way, the operators do not have to waste time verifying you as the right recipient of the funds since you would be using the same method for making a deposit as well as requesting a withdrawal.
Also, you do not have to sit twiddling your thumbs, waiting for your winnings to get credited. IMPS helps you access your winnings pretty damn quick. Unless the casino you choose decides to put your request on the back burner, you should be able to meet your money within 24 hours of placing the request.
Here is how you can withdraw your funds using IMPS:
Head to the cashier section on the casino site.
Select the option for withdrawal.
Choose IMPS as the withdrawal method.
Enter the amount you want to transfer to your bank account.
Confirm the transaction.
Wait for the funds to get credited.
We must add that you have to verify your casino account before making a withdrawal. If you fail to do so, the operator would turn down your request. That would delay the withdrawal until the verification is complete and successful.
Additionally, make sure you have met the wagering requirements and other criteria set by the casino operator to prevent the confiscation of your winnings.
IMPS does not charge for money getting credited to your bank account. However, withdrawals at casinos with IMPS might be subject to a transaction fee. The amount would depend exclusively on the operator. Remember to read the fine print beforehand.
What are the Pros and Cons?
Every payment method comes with certain advantages and disadvantages. IMPS is no exception. For you to judge the platform better, we have discussed its major pros and cons below.
Pros
Free registration
Ease of use
Instant fund transfer
No added KYC
Flexibility of payments
Free withdrawal
Multi-platform compatibility
High security
NCPI regulated
Mobile and email alert
Cost-effective
24/7 availability
Responsive customer support
Cons:
Complicated registration
Varying deposit fee
Transaction limit
No cashbacks and rewards
Serviceability only in India
Unavailability in most casinos
IMPS comes with more pros than cons, which makes it preferable for Indian online casino gaming. Let us hope this payments system gets better exposure and sets a global footprint so we can have more IMPS casinos to enjoy in the future.
Additional Information
List of Major Banks with IMPS Money Transfer Facilities
Airtel Payments Bank
Allahabad Bank
Axis Bank
Bandhan Bank
Bank of Baroda
Bank of India
Bank of Maharashtra
Canara Bank
Central Bank of India
Citibank
Dena Bank
Union Bank of India
Federal Bank
HDFC Bank
HSBC
ICICI Bank
IDBI Bank
Indian Bank
Indian Overseas Bank
ING Vysya Bank
Kotak Mahindra Bank
Oriental Bank of Commerce
Punjab National Bank
Standard Chartered Bank
State Bank of India
Syndicate Bank
UCO Bank
United Bank of India
Vijaya Bank
Yes Bank
…and more!
IMPS vs. NEFT
Both NEFT and IMPS serve the same purpose of facilitating interbank money transfer. However, each has its own way of doing it.
Firstly, NEFT (National Electronic Fund Transfer) is regulated by the RBI while IMPS has been built on the NFS and regulated by the NPCI. Transactions via IMPS are instantaneous while those via NEFT are processed in batches due to lack of the 'switch.' The former happens in real-time and the latter on a half-hourly basis.
Both NEFT and IMPS are available 24/7 and 365 days a year regardless of weekends and bank holidays. However, NEFT funds transfer is more complicated because the remitter needs to add a beneficiary and enter the account number, IFSC, name and contact details, and a host of other banking details before sending money.
IMPS funds transfer, on the other hand, requires just the beneficiary's account number and IFSC (for net banking) or name and MMID (for mobile banking).
A stark difference lies in the transaction limits and fees as well. Of course, it depends on individual banks. For instance, SBI caps NEFT deposits at ₹0.1 million and IMPS deposits at ₹0.2 million. There is no minimum deposit limit for NEFT while ₹1 has been set as the minimum for IMPS deposits.
Depositing money might carry handling charges depending on the bank. But receiving money doesn't come with any charge. Above all, NEFT funds can be transferred online as well as offline while the internet is a must-have for any IMPS funds transfer.
IMPS vs. RTGS
Like IMPS, RTGS enables instantaneous funds transfer in real-time. Yet, they are poles apart. RTGS (Real-Time Gross Settlement) is primarily used for transferring high-value funds that warrant clearance without delay. IMPS transactions, on the other hand, are capped.
Also, RTGS transfers are subject to fixed timings depending on your bank and come with higher transaction fees. But IMPS transfers can be made at any time. The handling fees for such transactions are determined by individual banks and are usually lower than those of RTGS.
Lastly, the minimum and maximum deposit limits for an RTGS transfer are usually way above those of IMPS. For instance, SBI has fixed the minimum deposit value via IMPS at ₹1 and that via RTGS at ₹0.2 million. The maximum limit is ₹0.2 million for IMPS and ₹1 million for RTGS.
IMPS vs. UPI
UPI is IMPS winged! Both facilitate instant interbank funds transfer over the internet. But UPI (Unified Payments Interface) is speedier and more convenient. Both are regulated by the NCPI. Yet, they display major differences.
For instance, you can make IMPS transactions via internet banking as well as mobile banking. However, UPI is strictly limited to the mobile platform. You must install a UPI-enabled app such as Google Pay, Paytm or Phonepe for transactions.
IMPS requires you to add the beneficiary before sending funds. UPI has no such requisite. Again, for an IMPS funds transfer, you would need the account number and IFSC of the beneficiary, or the mobile number and MMID. But for a UPI funds transfer, all you need is the recipient's phone number or Virtual Payment Address (VPA).
When it comes to transaction limits, IMPS has an upper hand. UPI transaction limits are lower than that of IMPS. For instance, SBI has capped UPI transactions at ₹0.1 million while the bar has been set at ₹0.2 for IMPS transfers.
However, the cost of funds transfer is nil for UPI while each bank levies some fee or the other for every IMPS transaction you make. Inward remittance is free in both systems.
KYC Compliance
Users of IMPS do not need to complete additional KYC as the facility is already linked to their bank account. Of course, they must complete the mandatory KYC required by their bank as directed by the RBI.
Cooling Period
They say haste is waste. Perhaps this is why the cooling period was introduced in banking and financial institutions. Every bank sets this time during which you cannot transfer funds to a freshly added beneficiary. Only after you have successfully registered the user's account and the bank has activated the same can you start sending money. IMPS transfers could be subject to different cooling periods depending on the bank with which you hold your account.
Cashback and Rewards
Regular IMPS transfers come with a host of perks depending on your bank. These could be anything – cashback, discount coupons, promo codes, cool deals on various goods, prizes, redeemable reward points and more.
Privacy and Confidentiality
Managed by the NCPI, IMPS is one of the most secure payments system existing today. The parent organisation is super serious about the privacy and confidentiality of users, which shows in its three different ISO certifications:
ISO27001 for Security Management Systems
ISO223001 for Business Continuity Management Systems
ISO9001 for Quality Management Systems
Every IMPS transfer you process is end-to-end encrypted (facilitated by the bank), which tells us third-parties are blocked from accessing user data.
Nevertheless, a chain is as strong as its weakest link. IMPS transactions are prone to human error. For instance, if you send money to the wrong account, it is nearly impossible to revert it unless you personally know the individual.
IMPS Customer Support
Wherever there is money, risks are inevitable. Thankfully, most issues related to IMPS are easy to resolve. For problems regarding failed or unauthorised transactions, the customer support department of your bank comes in handy. For other queries regarding IMPS, you can also get in touch with the NPCI.
What is the National Financial Switch (NFS)?
NFS is a multilateral network connecting more than 50,000 ATMs across India. It is the functional core of the IMPS system that enables interbank transactions in seconds.
What is MMID?
MMID is a unique 7-digit number allotted by banks to their customers who wish to receive money via IMPS. A remitter must know the MMID of his beneficiary to be able to send funds to him. To get your MMID, register with your bank for mobile banking.
What is MPIN?
MPIN is a unique 4-digit code used by a remitter to authenticate IMPS transfers via mobile or SMS banking.
IMPS Alternatives
If you do not have a bank account in India or do not want to pay using IMPS in an online casino, remember that there are a plethora of alternatives that are equally safe and legit. We have listed the best ones below:
How to Stay Secure When Using IMPS to Gamble Online?
Never share your net banking or mobile banking credentials with anyone.
Do not, under any circumstances, share the OTP you receive during IMPS transfers with anyone.
Unsolicited calls from your bank asking for your financial details could be a scam. Steer clear for such advances.
Never forward SMSs or emails you receive regarding your transactions to unknown people.
If you notice any attempt of unauthorised access to your bank account, report to your branch and take all measures to block it immediately.
Verify the person to whom you are sending funds before you make the transaction.
Sending funds to fishy accounts could land you in trouble. Beware of such requests.
Refrain from sharing your MPIN with anyone.
What is IMPS?
Launched in 2010, IMPS is a local money transfer mechanism owned by the National Payments Corporation of India (NPCI). It allows users to send and receive money via net banking or mobile banking services offered by IMPS-compliant banks in the country. The transactions happen in real-time and are instantaneous. The payments service is available around the clock. A pilot project that began with 4 major Indian banks, IMPS is now available in more than 150 banks across the country.
Is IMPS an e-wallet?
No, IMPS is not an e-wallet. You cannot store funds in it. Instead, you can instantly transfer money from one bank account to another 24/7 in real-time using your mobile phone or desktop device. Thus, it would not be wrong to call IMPS a payment gateway instead of a payment solution.
Is IMPS legal?
IMPS is owned by the National Payments Corporation of India (NCPI), a non-profit organisation jointly established by India's central bank – the Reserve Bank of India (RBI) along with the Indian Banks' Association. It has been built upon the National Financial Switch (NFS), which is the widest network of shared ATMs in the country. NFS is a brainchild of the Institute for Development and Research in Banking Technology (IDRBT), which is yet another initiative undertaken by the RBI. Thus, IMPS is a government-backed payments system that is 100% legal.
Which countries use IMPS?
At the time of writing this article, IMPS is available only in India.
Can I use IMPS if I am not a resident of India?
To use IMPS, you have to be a citizen of India, or tax resident of the country or have an Indian bank account. This payments system is not available for people residing outside the country.
Do I need to create an IMPS account to use it?
ou do not need to create a separate IMPS account to use the payments system. This is an add-on service offered by various banks in India. When you open a bank account and register for mobile banking and net banking services, you can do monetary transactions via IMPS.
Is IMPS safe for making payments in online casinos?
IMPS is one of the safest and most reliable banking methods for online gambling. It is a well-regulated payment mode owned by the NCPI. Therefore, any casino with IMPS as a payment method is legit and trusted.
Can I withdraw money from an online casino with IMPS?
Yes, you can withdraw money from an online casino with IMPS provided the site supports the payment method.
What is the speed of transaction for deposits and withdrawals in an IMPS online casino?
Deposits at a casino with IMPS are almost always instant. You can fund your casino account in less than 30 seconds. However, the total time for withdrawal could vary depending on the online casino and the status of your account. Most casinos process withdrawals requested via IMPS within 24 to 48 hours, provided you have successfully verified your account.
Which are the top online casinos that support IMPS?
Any online casino that supports IMPS as a payment method is worth mentioning. However, the top ones boil down to this list:
– Casino 1
– Casino 2
– Casino 3
These casinos are best known for their strong repute, wide game range, fantastic welcome bonuses and unwavering customer support – a combination that gives them an edge over their competitors. Do not forget to read our reviews before you register with any of these IMPS casinos.
What is the minimum deposit at an online casino with IMPS?
The minimum deposit amount at an IMPS online casino is fixed at ₹500. However, this amount might increase or decrease depending on the casino website you choose. The minimum deposit amount fixed by the NCPI for any IMPS transaction is ₹1.
Can I get a welcome bonus if I deposit with IMPS?
hether or not you can get a welcome bonus by depositing with IMPS depends on the casino you choose. Most casinos would allow you to claim the bonus regardless of the payment method. However, some put restrictions on certain methods of which IMPS could be one.
Does IMPS require KYC?
Because IMPS is more of a funds transfer mediator than an e-wallet, users do not need to complete KYC to use it. However, the banks that support it mandatorily require their customers to complete the same to comply with RBI guidelines and facilitate unrestricted usage.
Are Stop Payments available on IMPS?
No, Stop Payments is not available on IMPS because the latter is an immediate money transfer service. Payments, once initiated, cannot be stopped, cancelled or reversed.
My IMPS transaction was not completed. Will I get my money back?
Yes, if an IMPS transaction does not go through for any technical reason, the funds will be reverted to your bank account immediately. If the same transaction is subject to reconciliation where its fate is not known immediately, the reversal will happen within a week.
Is it possible to send funds to another country using IMPS?
No, it is not possible to send funds to another country using IMPS. This local payments system works only within India.
Does IMPS have a mobile app?
Since IMPS is an add-on service available with most Indian banks, it does not come with a separate mobile app. However, there are many digital wallet apps compatible with Android and iOS that let you use IMPS to transfer money. The best examples are Google Pay and Paytm.
Why is IMPS not common in online casinos?
Although fast and secure, the IMPS payments system is exclusive to India. It requires the sender as well as the recipient to hold accounts with an Indian bank. Because most casinos operators are located outside the country for legal reasons, this criterion is not easy to fulfil. For this reason, you would find only a handful of gambling sites with IMPS as a payment method. Most of them are localised for India and cater to a niche audience, which makes them uncommon.