Great Blue Heron Casino (GBH)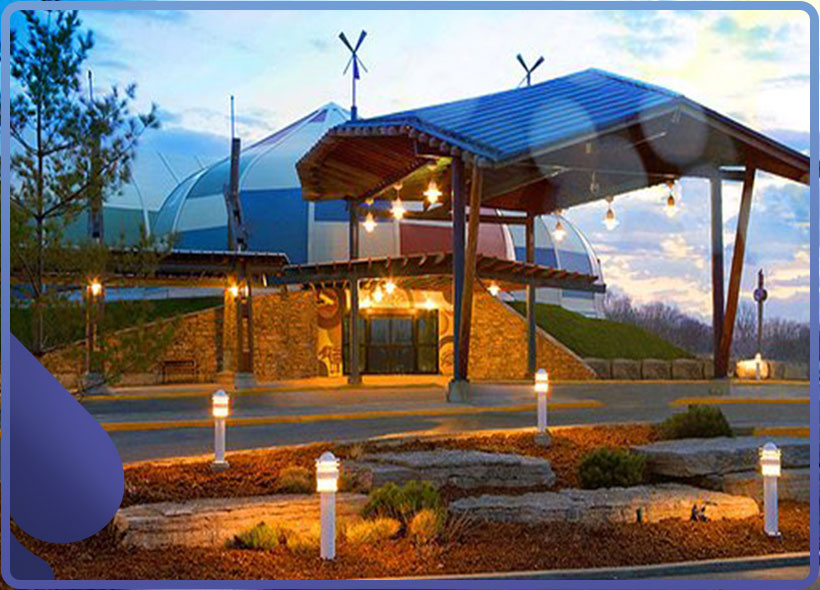 Ontario is the most populous province in Canada and the biggest city of the country is located here as well: Toronto. This partly explains why this province is home to many brick and mortar casinos of which Great Blue Heron Casino is one of the most popular venues.
This casino is situated on Scugog Island which is just one of the many reasons for you to visit this spot. Apart from a great location, we're talking about a First Nation casino that has been around since 1997. The casino's interior is also stunning and you'll definitely see the aboriginal touch here. Are you up for it? Let's head to Port Perry.
Great Blue Heron Casino practical information
★★★☆☆
Lodging
None
Entry fee
None
Dress code
Casual
Parking
Yes, sef-parking & valet
Casino theme
First Nation
Age restriction
19 years and older
Games
Slots, & table games
Opening hours
24/7
Food
Yes, 1 restaurant & 2 bars
Map
Location/address: 21777 Island Rd, Port Perry, Ontario (ON) L9L 1B6, Canada
About Great Blue Heron Casino (GBH casino)
The casino gambling floor is built on 70,000 square foot of entertainment space where you'll find over 700 slots and 50 gaming tables, as well as a poker room and a gambing terminal. In terms of slots fun you'll find it all: from all-time classics to ultra modern 3D games, and pretty much everything in between. We definitely advise you to check out the live gambling tables as well as they're lots of fun as well. Whether it's Poker, Roulette, or variants like Midi-Baccarat, Mini-Baccarat, or Omaha Poker; it's all there at Great Blue Heron Casino.
Food & Drinks
When hunger finally strikes, you will have 3 nice dining options: the popular buffet at the Water's Edge Buffet, delicious Asian specialties at the Noodle Bar and quick snacks at Quickbites. If you want to include a restaurant visit to your casino visit, we recommend you to first check out the opening hours of the eateries as they all work with different hours.
Dress Code
In terms of dress code there isn't anything special to mention about Great Blue Heron Casino other than that you're supposed to dress normally which means a casual look will be enough, and that clothing items with provocative or violent images are not allowed at the casino.
Other casinos in the area
People from Ontario are pretty lucky as we're talking about one of the most entertaining provinces of the country in terms of gambling. There are heaps of casinos available in Ontario which means you shouldn't face any difficulties finding a land based casino in the region that meets your needs. Some of them are open 24/7, making sure you can make a wager at any time of the day. Let's give you two other interesting Ontario casinos.
Rama Casino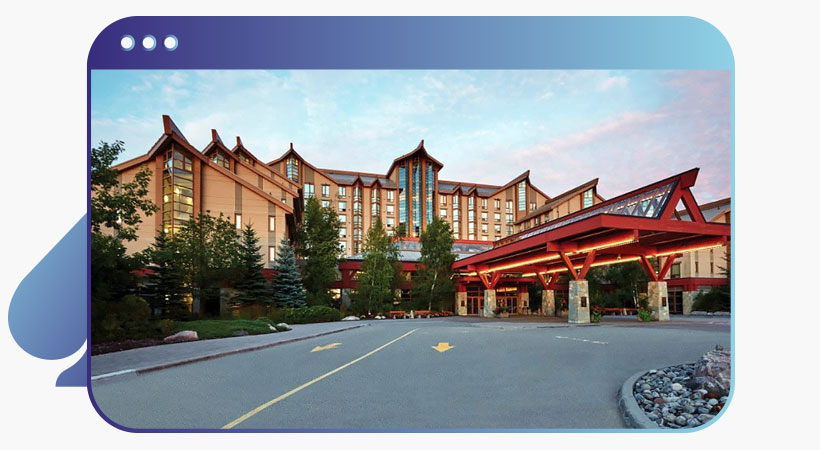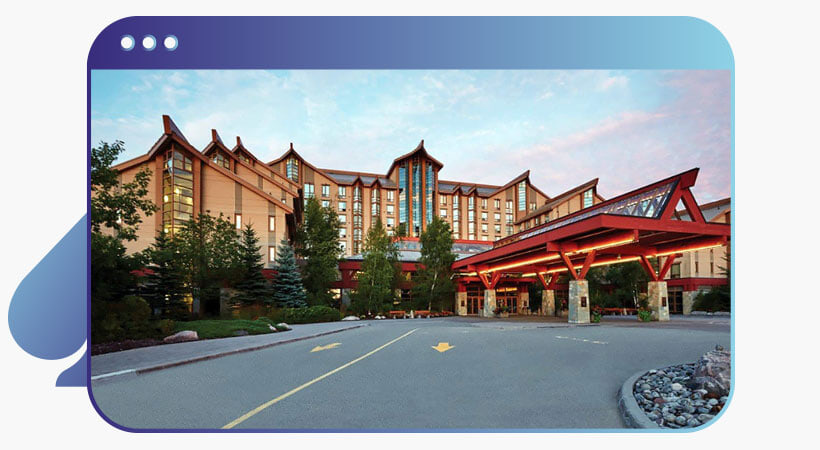 This casino is really something special as it's situated in the Mnjikaning First Nation Reserve. This casino gives players more than 100 gambling tables to choose from of which the 12 tables are particularly interesting for poker fanaticos. Slot fans, however, will have some games to choose from as well as Rama Casino offers the popular Mighty Millionaire slots that come with a million dollar progressive jackpot. Food and drink wise, you will have 10 options, all of them with their own specialties. Located in a beautiful part of the province, we finally recommend you to check out the lakes and wildlife around the casino as well.
Rama Casino
Caesars Casino Windsor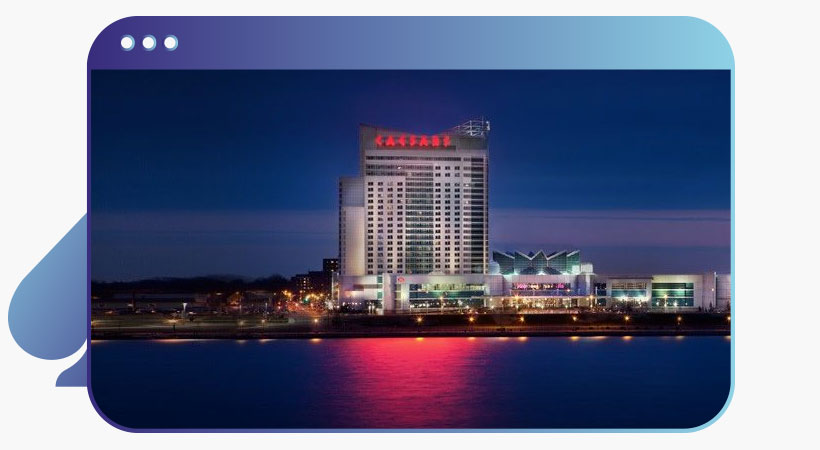 This is one of the most famous casino brands of the world and one of the branches can be found in Windsor. This casino is built in a stunning hotel making sure you have entertainment and lodging options located under the same roof. As it's situated in a very convenient part of Ontario, you will find both Canadian and American people visiting the place. If you're done with the casinos you can always seek some relaxation or distraction at the shopping malls, restaurants and theaters widely available at Caesars Casino Windsor. People in and around Ontario are actually pretty lucky with their own Caesars Casino, so make sure to go there.
Caesars Casino Windsor
Best Casino websites in Canada
Relevant news