Casino Rama Resort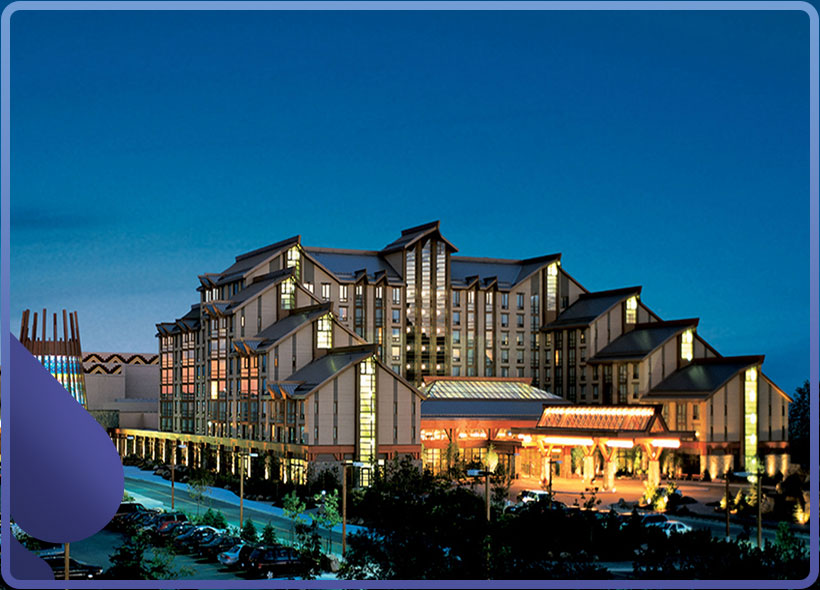 There are few places in Canada more thrilling than Ontario when it comes to casinos and one of the main sources of excitement is the Casino Rama Resort. Located in Orillia (about a 1,5 hour drive from Toronto), you will find one of the most entertaining places in the whole province of Ontario. That it: in the whole country of Canada.
For luxurious lodging options, exquisite cuisines, live entertainment, and a few thousand casino games, the Casino Rama Resort has pretty much everything you'd be looking for. Located in a charming and historical community, Casino Rama Resort, is Ontario's first and only First Nations Resort. Let's take a further look at what this place has to offer.
Casino Rama Resort practical information
★★★★★
Lodging
Yes
Entry fee
For the casino, no
Resort hotel fees
Dress code
Casual
Parking
Yes, self parking & valet
Casino theme
First Nation
Age restriction
19 years and older
Games
Slots, & table games
Opening hours
24/7
Food
Yes, 10 restaurants & bars
Map
Location/address: 5899 Rama Rd, Orillia, Ontario (ON) L3V 6H6, Canada
About Casino Rama Resort
The Casino Rama Resort opened in July, 1996 as Ontario's first First Nation's casino. It still is the province's only First Nation's gambling venue and has been around for over 25 years now. The casino can be found on more than 190,000 square feet where 2500 slot machines and 110 gaming tables are lined up for you and thousands of other visitors 24/7. Casino games like Blackjack, Roulette, Baccarat, and Craps can all be found at this casino resort and the same is true for no less than 10 restaurants to feed your appetite. With a 5,000 seat-entertainment area and a complete hotel with over 300 rooms rooms and suits, we reckon most visitors will find enough reasons to pay a visit to one of Ontario's best casinos.
Game offer
Thousands of slots, video poker machines, and gaming tables are available for Canadian and international visitors at any time of the day. The private poker room houses 12 poker tables and the fun thing is that other table games like roulette, blackjack, and baccarat are offered in a lot of variants as well. Whether it's Spanish 21, Blackjack Switch, or Caribbean Stud Poker: it's most likely there'll be a table offering your favourite game.
2500 slots.
110 table games.
12 poker tables.
Food & Drinks
Quick snacks, budget meals, casual loungin', or exclusive dining — all these can be enjoyed at this casino and its 10 restaurants and bars. There are food & drinks for all budgets:
St. Germain's: for delicious AAA Alberta beef as well as sea food delicacies like sea bass and salmon; this is a tasty journey into the best of Canada's dining.
Firestarter Lounge: open every day serving light snacks like chili nachos, shrimp cocktails, and hot wings. Make sure to try the different specialty martinis as well.
Noodle Bar: all the flavours of China's Cantonese region and make up your own noodle bowl or soup with the available ingredients at the best noodle bar of Ontario.
Simcoe Yard House Pub: enjoy varied treats as cheese curds and one of our all-time favourites: yard house gravy with carnita. Yummy!
Cedar restaurant: the ambiance is relaxed, service is outstanding, and the menu is diverse. Go for tasty appetisers like Cajun calamari or entrees like beef short ribs.
Cedar Express: has a very rapid delivery counter with both affordable and tasty snacks. Whether it's one of the many coffee flavours or a complete sandwich you're craving: Cedar Express is open late.
Couchiching Court Buffet: this is probably the most popular dining venue at Casino Rama Resort. Here you will find the best all-you-can-eat options like juicy meats, colourful pasta dishes, fresh veggies, and a big dessert section.
The Weirs Restaurant: on concert nights The Weirs Restaurant opens back up as The Meatball Factory serving a large variety of Ontario's best meatball sandwiches.
The Willow: for a fancy dining experience with authentic Chinese cuisine. The menu includes more than 75 Cantonese specialties of which we recommend the 15 soups.
Dress Code
Casinos in Ontario don't work with strict dress codes as players can visit the place with just casual clothing. Dress codes may be required for special festivities, but regular clothes are sufficient for regular casino visits. Do make sure to avoid runners, hoodies, sports clothing, and everything you wouldn't wear the first time you'd visit your parents in law.
Other casinos in the area
Ontario is full of good options, and the cool thing is that you can find these in both big cities and remote places like Niagara Falls. Although a lot of people would tend to drive straight to Toronto we would suggest the following two casinos as well. They truly deserve a visit:
Fallsview Casino Resort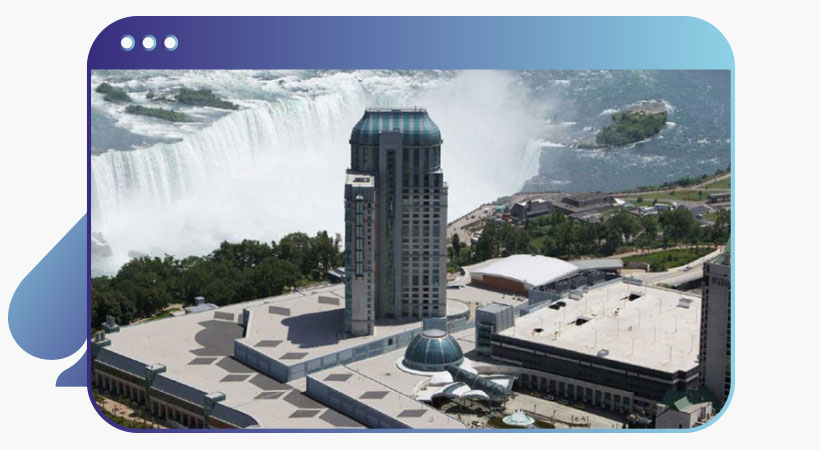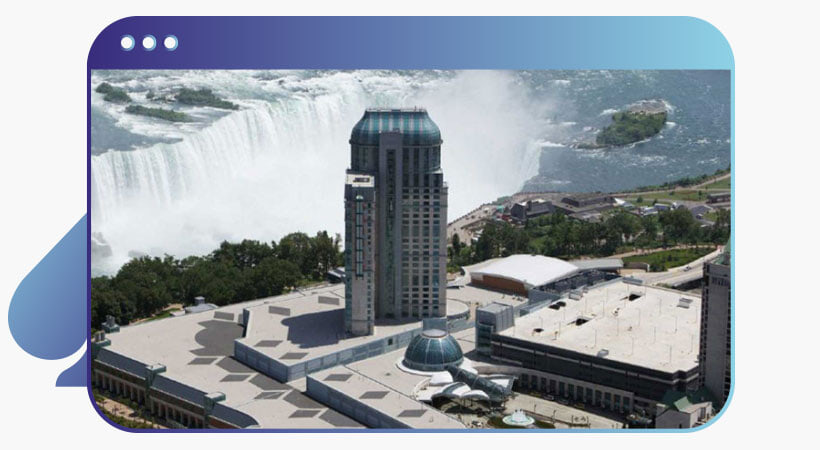 The Fallsview Casino Resort is the best place to combine views and fun. Needless to say, the views are amazing at a casino resort that's surrounded by the most beautiful waterfalls of the continent. You'll find all the fun at the casino floor as there are more than 3000 casino games, of which 100 are gambling tables. We bet you won't get bored at Fallsview Casino, but in case you do, you could always relax and calm down at the hotel's luxurious spa facility. There are three casinos in Niagara Falls, but this one is definitely our favorite.
Fallsview Casino Resort
Caesars Casino Windsor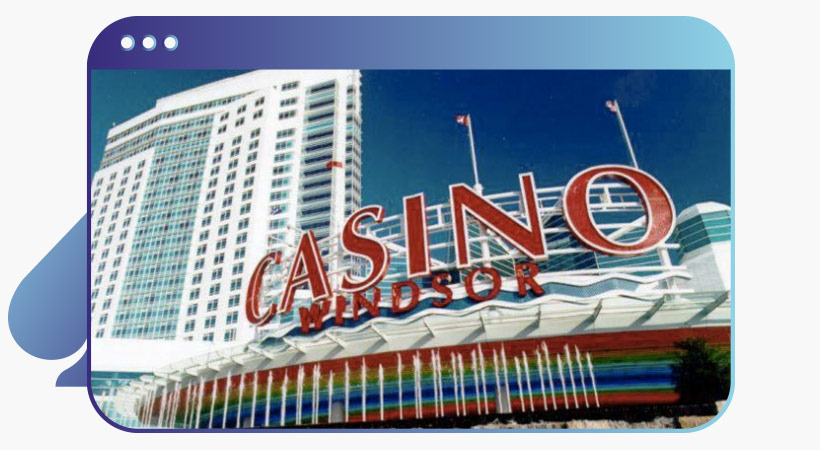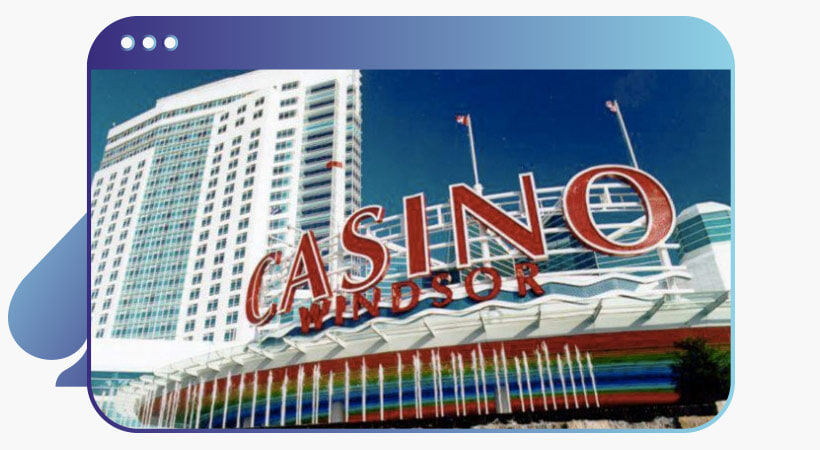 Every casino fanatic will be familiar with the Caesars Casino brand and one of the Caesar's casinos can be found in Windsor. This hotel casino is the only one in the area, attracting the crowds from both sides of the border. There are even shopping malls, restaurants, and a complete arts centre included at the place, making sure that every visitor has the time of his or her life. The 100,000 square foot land based casino features about 100 table games, including a 14-table poker room, and almost 3,000 slot machines and video poker machines.
Caesars Casino Windsor
Best Casino websites in Canada
Relevant news