Casino New Brunswick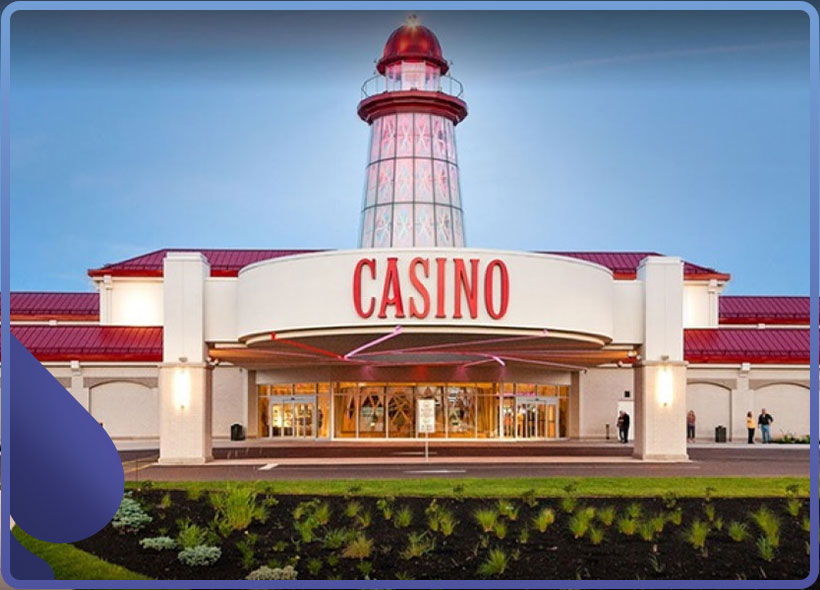 The province of New Brunswick (NB) is situated on the eastern seaboard of Canada and may seem a bit isolated to some. Luckily there are still a few casinos available for the bilingual population of this province. Whether you consider yourself a New Brunswicker or Néo-Brunswickois(e), you will have a few fun casinos in the region.
One of these casinos can be found in "Hub City", Moncton. The small city is situated in Westmorland county and some of the place's famous attractions include the Magnetic Hill and the Magic Mountain Water Park which is the largest water park in Atlantic Canada. Gambling lovers, however, will probably head straight to the Casino New Brunswick.
Casino New Brunswick practical information
★★★☆☆
Lodging
Yes
Entry fee
None
Dress code
Casual
Parking
Yes, self-parking & valet parking
Casino theme
None
Age restriction
19 years and older
Games
Slots, & table games
Opening hours
10:00 – 02:00
Food
Yes; 1 restaurant, 1 bar
Map
Location/address: 21 Casino Dr, Moncton, New Brunswick (NB), E1G 0R7, Canada
About Casino New Brunswick
The Casino New Brunswick comes with a spa hotel and a complete offer of entertainment options for all sorts of visitors. Gamblers will probably head to the casino floor as soon as they get in, but other visitors might want to check out the spa hotel first. There's a resort available that comes with complete, premium suites and there is no lack of entertainment options at Casino New Brunswick as there are frequent live concerts and other types of shows. In terms of gambling fun, there are hundreds of slot machines for everybody. High rollers, however, will be happy to find out there are private rooms available at this casino.
Game offer
600 slot machines should be enough for the average casino fanatico and the good thing is that you can start gambling from 1 cent. The casino floor offers games ranging from slots with traditional reels to modern slot machines while the section with table games include the most popular games like baccarat, craps, roulette, and blackjack. There's a private poker room with about 5 tables available for poker pro's. The well trained and friendly gambling staff will make sure you will get the most out of your gambling experience in the Maritimes.
+600 slot machines.
+25 table games.
Food & Drinks
The Hub City Pub is conveniently situated on the casino floor and is a full-service restaurant and bar that is open every day from 10:30am to 2am. In terms of the restaurant's menu, we're delighted to inform you that you can make your pick out of a varied menu including soups, salads, snacks, and tasty shares.
Dress Code
This casino works with a rather loose dress code stating that you will need to wear proper clothing when entering the venue. Anything offensive or too revealing is not allowed, but as long as you wear something casual you should be just fine.
Other casinos in the area
There aren't a lot of casinos in this part of Canada, but this won't really come as a surprise as there are only 782 thousand people living in New Brunswick. There are two casinos that we believe are worth the visit, one of them being New Brunswick Casino. The other gambling venue you need to visit is Grey Rock Casino.
Grey Rock Casino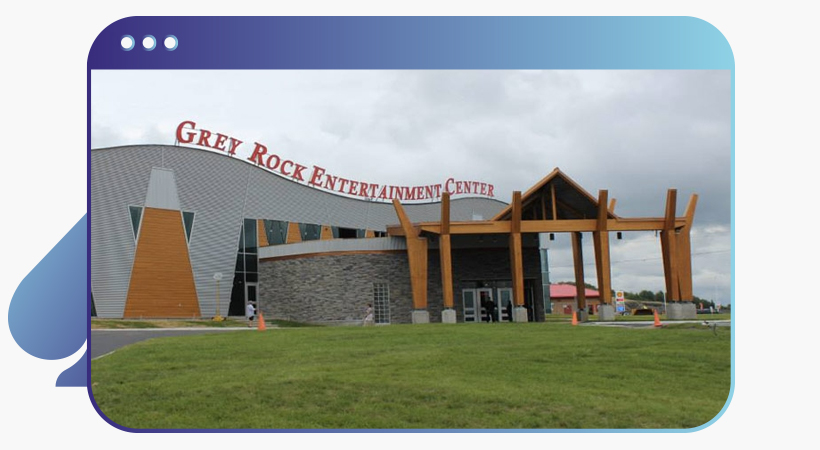 Grey Rock Casino
This casino is situated in Saint-Basile, which can be found in the beautiful, mountainous area of Madawaska Maliseet. As this is First Nation territory, the casino is also owned and runned by the local community. What you'll get is a casino with a truly North-American look and feel. Like a lot of other First Nation casinos you will be surrounded by beautiful scenery and a real local vibe. The Grey Rock Casino is therefore the perfect place to chill and relax, but also to enjoy the excitement and fun of casino games and a full entertainment package. Once you make it to the casino, we advise you to head to the terrace as well: the views are stunning.
Best Casino websites in Canada
Relevant news