Treasure Cove Casino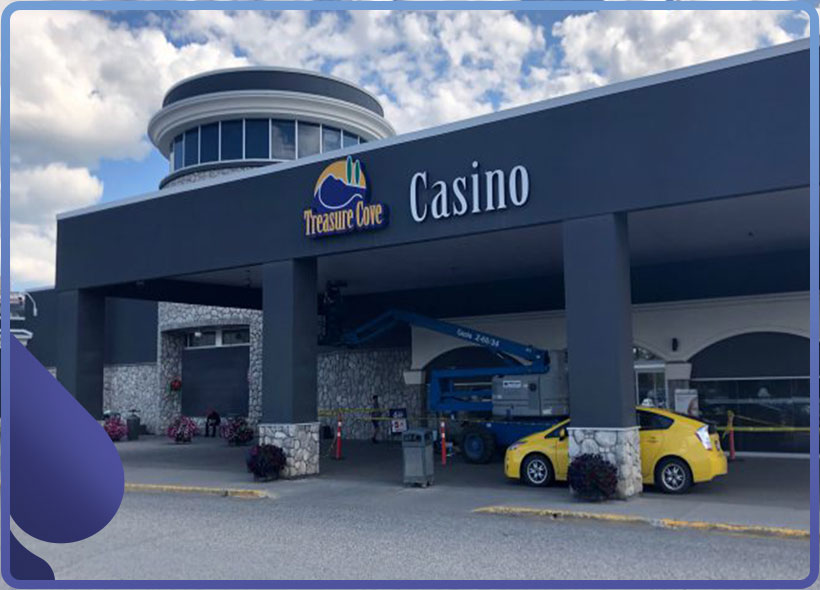 British Columbia is always worth a visit and there are many reasons to drive up to the northern part of the province as well. Some of the most popular attractions in northern British Columbia are Cottonwood Island Nature Park, Lheidli T'enneh Memorial Park, and of course the Northern Lights. Another local attraction you can't miss out on when you make it up north, is Treasure Cove Casino.
This casino is situated in the largest city in Northern British Columbia, Prince George, and the location gives you a perfect mix between city life on the one hand and nature on the other. To get the most out of your visit there is an outstanding hotel with 82 rooms surrounded by beautiful forests and lakes while you're just a few minutes from the city centre. If you happen to be in northern BC there's always a good reason to check out the Treasure Cove Casino Hotel. Our suggestion would be to combine a casino visit with exploring the region.
Treasure Cove Casino practical information
★★★★☆
Lodging
Yes, Treasure Cove Hotel
Entry fee
None
Dress code
Casual
Parking
Yes, self-parking
Casino theme
None
Age restriction
19 years and older
Games
Slots, & table games
Opening hours
Sun – Thu: 9am – 2am
Fri & Sat: 9am – 4am
Food
Yes, 1 restaurant
Map
Location/address: 2003 BC-97, Prince George, British Columbia (BC) V2N 7A3, Canada
About Treasure Cove Casino
The Treasure Cove Casino and Hotel is one of the nicest casino resorts in Canada that was opened in 2004. Since then, it has managed to become one of the most friendly casinos of the country where both relaxation and thrills are packed into an amazing user experience. At this venue you can partake in all kinds of casino games: there are a couple of hundred slots to be found scattered throughout different large casino floors, just as numerous table games, including blackjack and poker, as well as extra exciting games like Fortune Pai Gow. Slots, nevertheless, remain Treasure Cove Casino's biggest attraction. There are 500 of them lined up for you with all sorts of betting limits making sure this establishment is suitable for both recreational gamblers and big spenders. The gambling venue houses a big bingo room where 700 bingo fans can play their favourite game. It surely gets exciting in Prince George.
Food & Drinks
The Treasure Cove Casino only features a few eateries, the Grand Trunk Tavern being the main one. This restaurant is open every day and has gained regional recognition thanks to its top-shelf oysters, wide selection of the best wines, and its many signature cocktails.
Dress Code
There aren't any special dress code rules in place when it comes to clothing, but you should of course adhere to basic courtesy and common sense. Officially they don't prohibit any clothing or items, but it is advised not to wear anything you wouldn't wear in any other public space.
Other casinos in the area
Land based casinos in BC rank among the best across Canada including a large list of first class gambling venues. Although this does gives us quite some options, it was kind of difficult to stick to just two casinos. Nevertheless, we think the following casinos in British Columbia do stand out:
River Rock Casino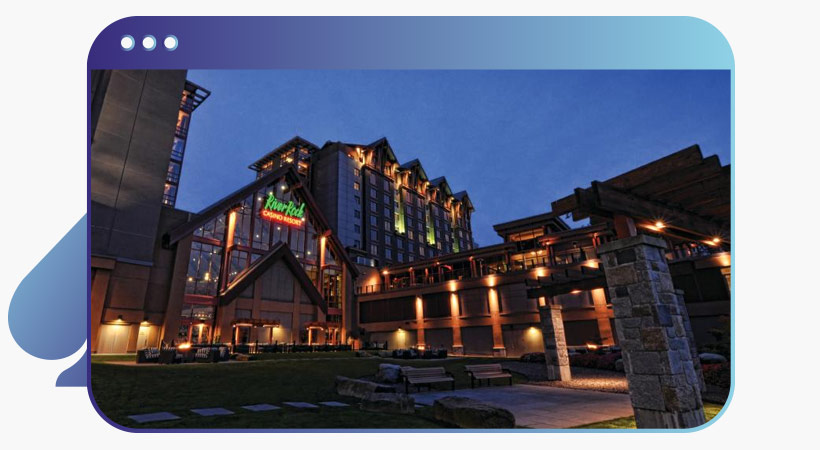 Many people would agree that this is one of the most popular casinos in the country and this certainly holds if we narrow it down to the province of British Columbia. There are thousands of visitors per day playing on the 1100 slot machines and many table games that can be found in this casino. With different VIP rooms for the high rollers and a breathtaking view you will have one of the best casino options at the other side of British Columbia. Do note that it's about a 7 hour drive to get to River Rock Casino if you're coming from Prince George.
River Rock Casino
Elements Casino Surrey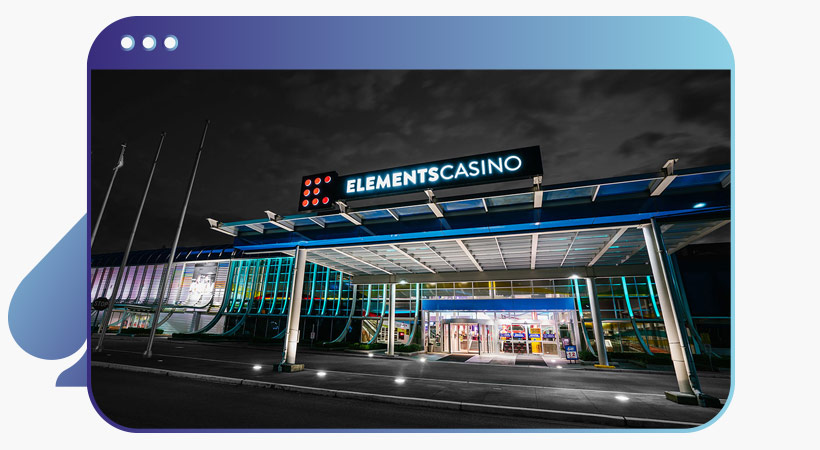 This is one of the Elements Casinos you will find in Canada and this might just be one of their top casinos. One of the biggest advantages of this casino is that they offer a great hotel, apart from their 114 table games and 1200 slot machines. Elements Casino Surrey is in fact the biggest casino establishment you'll find in British Columbia. One of the fun activities of this casino establishment is that they offer a lot of live events, including music and comedy nights. Dining options are also plenty and the strategic location of this casino might be one of the main reasons for this casino's popularity in BC. We're sure you'll enjoy it here as well.
Elements Casino Surrey
Best Casino websites in Canada
Relevant news