Casino Nova Scotia Halifax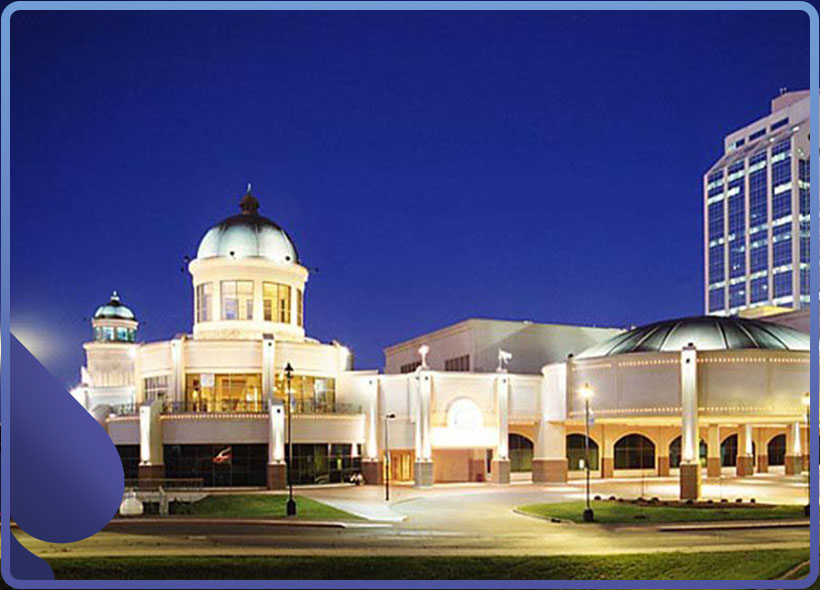 Nova Scotia is Canada's second smallest province, but despite its small size, there is still a lot of gambling going on in the far east of the country. This Maritime province offers a lot of entertainment options in both its capital city Halifax and Sydney as well as some perfect spots for your next getaway. We'll stick to the main casino in Halifax for now as this is the biggest one of the two.
Casino Nova Scotia has been open for Atlantic Canadians and visitors since 2000 and one of the main reasons to go to this casino is its sublime waterfront location. Initially it was opened as part of Caesar's, but after being bought by the Great Canadian Gaming Corporation in 2005, it has managed to become a stable and fun entertainment venue in the region. Visitors will now encounter hundreds of slot games and table games, fun shows and outstanding cuisine — right in the province's most entertaining city. Let's head to Halifax.
Casino Nova Scotia Halifax practical information
★★★☆☆
Lodging
No, nearby hotels available
Entry fee
None
Dress code
Casual
Parking
Yes, self-parking
Casino theme
None
Age restriction
19 years and older
Games
Slots, & table games
Opening hours
Mon – Thu: 10am – 4am
Fri – Sun: 24 hours
Food
Yes, 2 restaurants
Map
Location/address: 1983 Upper Water St, Halifax, Nova Scotia (NS) B3J 3Y5, Canada.
About Casino Nova Scotia Halifax
The Nova Scotia casinos are part of a very decent casino brand in the region that offers two locations: one in Halifax and the other in Sydney. There might not be any large number of casino slots or appealing bonus slots, but they work with all the latest slot machines, making sure they compensate in terms of quality. With a few hundred slots you will still be able to find most of your favourite games, while the same holds for the table games: Ultimate Texas Hold'em, Craps, Blackjack, Roulette, Baccarat and even Let It Ride are all available. The only thing you'll need to think of is reserving a place to sleep and luckily there are hotels as close as 500 meters from Casino Nova Scotia Halifax. The Prince George hotel and the Courtyard by Marriott are two of the most prominent options, but there are also a few other low budget options.
Game offer
Especially poker players will have a lot of fun at this casino. What this casino doesn't offer in terms of slot machines and table games is compensated for with an abundance of poker options. This casino comes with a poker room with 8 tables, including variants like No-Limit Hold'em and Pot Limit Omaha. There are also progressive Bad Beat and Royal Flush jackpots you might want to check out. The poker room has an affordable menu for dining, as well as complimentary tea, coffee and soft drinks. Sounds like a warm welcome to us.
+500 slot machines.
+32 table games.
Food & Drinks
It may not be the biggest casino in Canada, but the culinary options are truly outstanding. The newest addition to the casino is the 3Sixty Bar & Lounge which comes with a wide range of modern foods, colourful drinks, and excellent entertainment. Don't forget to check out the cheap buffet options. The next best choice would be the May Garden which is a perfect pick for people that enjoy Asian Fusion good and great views of the Halifax Waterfront.
Dress Code
There is no formal dress code in place at Casino Nova Scotia, so visitors are allowed entry as long as they are wearing either casual or smart attire. You will need to wear shoes and a shirt to be granted access and the other only requirement is that you stick to the establishment's general code of conduct which more or less means that:
Headwear and hats are not allowed.
Appropriate footwear permitted only: flip flops or sandals aren't allowed.
Players may not arrive at the casino intoxicated and won't be allowed if they are found in the possession of alcohol or drugs.
All players must be 19 years of age or older.
Other casinos in the area
Every region in Canada has its own laws for offering games of chance to its residents, but most provinces are rather loose when it comes to gambling. This also applied to gambling in Nova Scotia, making sure that you'll find pretty much all the games you're hoping for. In Nova Scotia there are two casinos to be found in Halifax and Sydney. Both of the casinos are open every day of the week and they don't close on weekends. Whether it's summer, winter, and whether you're from around or from another province, you'll surely enjoy yourself in Nova Scotia. This is mostly thanks to the Casino Nova Scotia brand that offers great options.
Casino Nova Scotia Sydney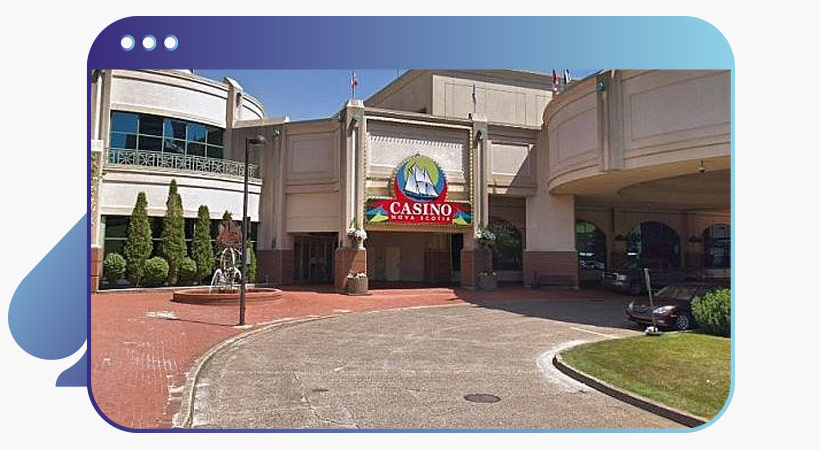 This is Casino Nova Scotia other casino. The location in Sydney is significantly smaller than its cousin in Halifax, but it's especially a good option for people who live in or around Sydney. The region is equally stunning and you might as well combine your casino visit with a stroll through the city. There are over 250 slots available at this casino and a few table games as well. With nightlife going on in this part of town, we're pretty sure you'll have fun in Sydney. The small town of Sydney offers some outstanding lodging options close to this casino.
Casino Nova Scotia Sydney
Best Casino websites in Canada
Relevant news