Your Ultimate Guide to Slots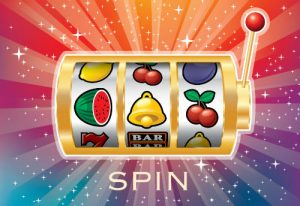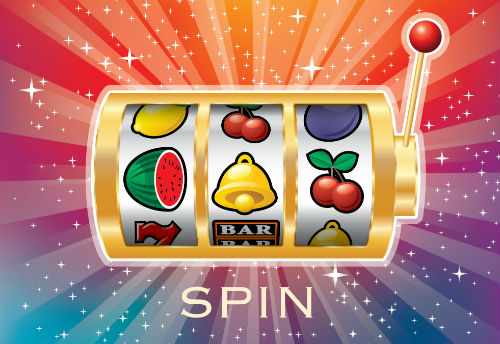 A slots machine. At first glance it seems like the easiest casino game in the world to play. But while this may, in part, be true there's a lot more to playing slots than many people think. This is why we have written this ultimate guide to slots.
What is a slot machine and how does it work?
The modern slot machines we play on today, both online and offline, have evolved a lot from the mechanical 'one-arm bandits' that our grandparents played on many decades ago. Nowadays, the games are fully computerized and make use of the latest in video and audio technology. From humble beginnings in 1895, they have risen in popularity and now take their place at the top of casino popularity stakes. Video slots and their computerized cousin didn't come along until much later and it wasn't until the Random Number Generator was introduced that the game really took off.
The idea behind slots is for players to bet on a line of spinning reels. The reels have symbols on them which need to match in a line for a win. Once you have placed your bet and set the reels in motion you just wait for the reels to randomly come to rest. If you're lucky enough to get a series of symbols that match up in a line you win a prize.
Slots come in a variety of shapes and sizes
There are a number of different options if you want to try your hand at playing slots. If you're playing in a land-based casino you can choose one of the many one-armed bandits that will be littering the casino floor. Or you might want to give the video slots a go. If you're looking to be playing from the comfort of your armchair, online, then the options are even better.
3-reel slots
This is the most traditional form of the game. It is based on the mechanical machine that got the slots ball rolling. It's a simple game to play. Requires no special strategy, very little skill and is a game of chance. The idea is to match symbols along the top, middle or bottom line and thereby win a prize.
5-reel slots
The intervention of computer technology allowed slot machine manufacturers to up their game and move away from the classic design of the game. Suddenly games could be more exciting and attractive. As you'd expect from the name, there are five spinning reels instead of just three. This allows for more winning possibilities.
Progressive slots
These are a recent addition to the slots menu but games including progressive jackpots have become a very popular version of the slots. Available both on and offline the rewards can be life changing. The jackpots in this type of game can reach millions, because every time some one make a wager a small percentage goes into the pot. Thereby steadily increasing the jackpot until a lucky player wins.
Multi-payline slots
The paylines in this type of slot can number into the hundreds. More chances to win ultimately make the game more exciting. The paylines don't necessarily have to be straight across. They can also be diagonal or zig-zag.
Mobile slots
For the modern generation that prefers to do everything on a mobile device there are now specially developed mobile slots and even mobile casinos. You can play most of the standard games on a smartphone or tablet.
Mega spin slots
This type of games allows you to play more than one game at a time, on the same screen.
This is a small selection of the slots that are available. If you want to go a little deeper, further variety is added because the games use a wide range of themes and extra features.
How to play slots online
The basic premise of the classic game is a very simple one. Put your money in the slot, press a button or pull the lever to spin the wheels and see whether any symbols match when the reels stop spinning. Modern computerized slots are a little more complex, or should we say interesting.
The first thing you should do before wagering any money is to check the payout table. You'll find out the various payouts for certain combinations of symbols and whether there are any special rules. You then get to set the size of your wagers and decide how many paylines you want to play. You can play for as little as 1p or £0.01, so you don't need to worry about blowing your budget on one game. Once you've set your wager and the number of paylines you simply click on the spin button and wait for the reels to stop spinning.
Paylines usually run from left to right in a straight line. But there are a number of other types. For example, they can run in a diagonal line or in a zig-zag. But it all depends on the game being played. The idea of the game is to match symbols in a line but there are a number of special symbols that bring the chance of bigger prizes. A 'wild symbol', for example, can lead to a winning combination by being substituted for a regular symbol. It's also possible for a multiplier to be attached which means the prize can be doubled or tripled. A 'scatter symbol' is another special symbol and can trigger a payout if there are two or more in any of the reels. It's also possible for scatter symbols to trigger a bonus round.
We love wild symbols here at Slotsexpert. Read our guide to wild symbols!
Is there a slots strategy worth following?
Slots is a game of complete chance and there is absolutely nothing you can do to change the odds of the game. So, in terms of a strategy, there's not one to follow. In spite of what you might read online, there is no sure fire way to increase the chance of winning. There is some advice worth sharing that will help decide the best games to play.
One general rule of thumb that's worth remembering is that the more bells and whistles a game has, the lower the payback percentage. Progressive jackpots are the best example of this. Special features such as scatter or wild symbols will also affect the payback percentage.
Choose a selection of games to play rather than putting all your eggs in one basket. It will certainly add the the enjoyment and help you get a better feel for all the different games.
What kind of slots to play?
We test and review slots every week and based on that info we have collected the best ones for you. See our slots reviews here!
Relevant news