How to play slot machines: a step by step guide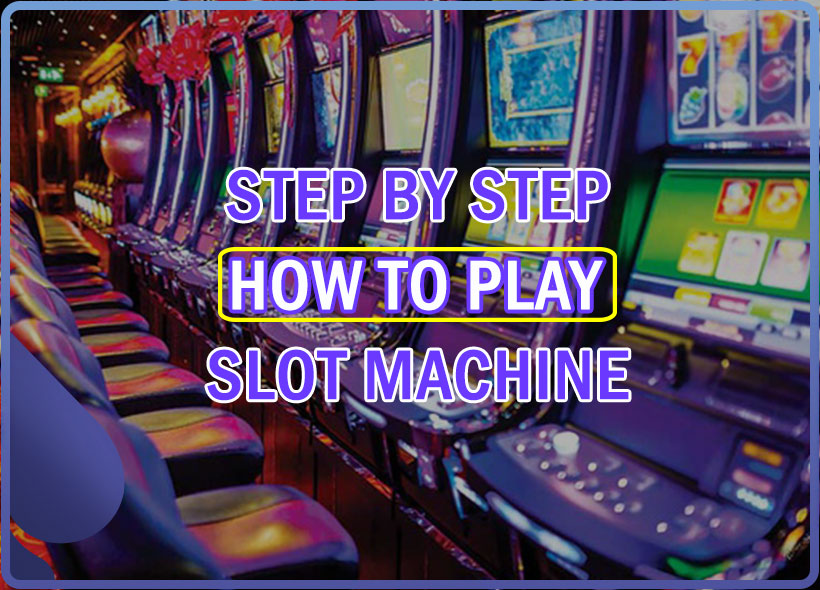 Not too long ago slot machines weren't even that interesting. Jackpots weren't very alluring, no bonuses were available, and payout percentages were just awful. Compared with much higher RTP's at game tables and the timeless charm of roulette, blackjack and poker, most casino visitors stuck to table games instead of slots. In the last few decades the face of the casino industry has rapidly changed which is mainly thanks to the introduction of online casinos. Nowadays, most casino revenues come from the lobby with slot games while promos are mostly built around slots as well.
In fact, most of our visitors head to online casinos for the slot games and it's easy to see why. On top of the bonuses and RTP's hitting even more than 99%, slot games are very easy to play — whether you're in a land based or online casino. At the same time, newbies might find it too intimidating to join a table in either a brick and mortar casino or live casino, which is definitely not the case for slot players. And besides, the largest, most life-changing jackpots in any online casino around the world are now offered on the slots. Therefore, more and more players move from difficult table games to easy slot games — which is exactly why we're happy to explain to you how to play slot machines in our step by step guide. 
Best slot sites
Best Casinos in US
How to play slot machines?
Online slots are probably one of the simplest casino games you can find on any gaming floor, despite intimidating a lot of new players with all their flashing lights, spinning reels, and plentiful buttons. One of the reassuring features of slot machines is that it's the Random Number Generator (RNG) that decides whether you're lucky or not. All you have to do as a player is insert your money and press a few buttons and see what happens — that's it. Nonetheless, there are a few ways to push you in the right direction as you'll need to know what you're doing to be successful and get the most out of your slots time. What matters is where you play, which slot you choose, and when you should stop. Here are some useful slot machines tips you can't miss out on if you're new to the world of online videoslots.
1. Go for high RTP slot machines
Stick to the slot games with the highest payback percentages. The payout percentage is also known as the Return to Player, or the RTP. This percentage shows you how frequently a slot pays out and the idea is pretty simple: the higher the percentage, the more likely your chances of winning in the long term that is. These percentages should be clearly displayed on either the slot machine or in the rules of the game and will range anywhere between 80% and 99%. Although this is a theoretical percentage that takes into account the percentage a game would pay out if a player bets in the long term, diverging results can occur for short-term bets. A RTP of 95 means that you would earn €/$/£ 95 out of €/$/£ 100 you stake.
2. Understand what you're seeing
There are all sorts of slot games at casinos, and not all of them work with the same odds, rules, mechanisms, or themes. If you're a newbie, you might want to stick to the traditional 3 reel slots, as these are the most straightforward machines to practice on. Classic slot machines, or fruit machines, will only work with basic symbols like lemons and bells. This also means that you'll want to have to worry about scatter and wild symbols that other slot games have to offer. In case you do encounter other symbols, here's a quick overview:
Wild symbols: think of the wild symbol as a joker in a card game. If the wild symbol shows up on your screen it'll be there to take the place of any other symbol in a winning combination.
Scatter symbols: scatters are usually associated with bonus spins that give players bigger advantages. Often bonus rounds are earned by triggering 3 scatter symbols.
Stacked symbols: a stacked symbol allows normal symbols to take up more than one space on a reel which means that you're more likely to match symbols together.
Multiplier symbols: the multiplier symbol is quite a rare symbol, but when it does pop up, it'll do so to multiply your winnings. The exact amount they increase your winnings will depend on the game you're playing, but think of 2x, 3x, or even 10x.
Sticky symbols: a sticky symbol remains in place for a few spins in a row. This also means that you will only need to match 2 symbols to get a win.
Bonus symbols: bonus symbols are similar to scatters, but a bonus symbol will take you to the bonus game. Whatever this bonus game looks like will depend on the game.
3. Decide your stake
Now you're familiar with the basic idea of how to play slots and you know what all frequent symbols stand for, you need to decide for yourself what amount of money you are willing to spend on your gaming sessions, that is: what amount of money you can afford. One of the main challenges of knowing how to play slots is to figure out how much money to bet on each wager. Decide yourself what amount of money you're comfortable with betting each pull. Slot games are a lot faster than most table games so it's a lot easier to blow up your bankroll as well. Try to find an amount that doesn't make your stomach churn too much.
4. Insert your tickets/coins
Most slot games in land based casinos don't spit out coins anymore which is kind of logical from a practical and hygienical perspective. If you're still looking for a coin tray when you're visiting a casino, you may be looking for a while. New land based fruit machines work with the TITO system which stands for Ticket In, Ticket Out. For land based you will need to literally insert your tickets while online slots will make you press a button to get you going.
5. Don't get too emotional
Some players get a bit too confident when lady luck has turned out to be on their side for a few spins. Our advice is not to get too greedy and stay as rational as possible. Stick to one slot machine and stay away from switching between games so you're focused while playing. Try to stick to the same stakes in order to bet with a well balanced bankroll. If you're in a land based casino you might want to avoid playing on multiple slot machines as well. Give everyone enough space to enjoy their favourite game and don't occupy different slots.
6. Cash out
As soon as you're happy about your revenue, head to the cash out button. Another spin might be interesting as you're feeling lucky, but the main challenge is to stop on time. Just press the button and chances are you'll end up with more money than you would've if you had made one or two extra spins. After cashing out an amount of money you're satisfied with, you might want to consider stopping or at least taking a pause. Once you made it this far you will have fully understood how to play slots and win. All you have to do next time is to go through our slot machines tips again and we're fully confident you'll be just fine.
Relevant news