5 ways to tell if a slot machine is ready to pay + 2 bonus tips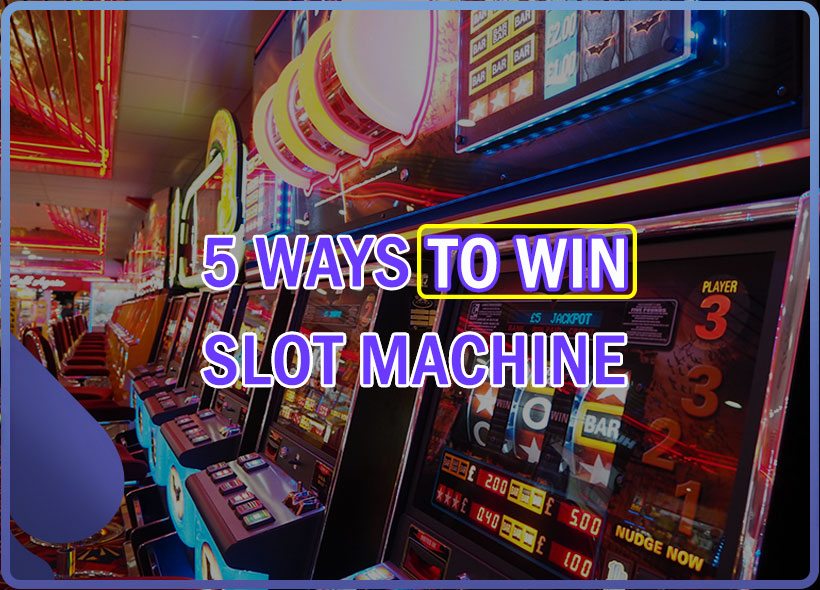 Only in a perfect world would it be possible to exactly identify when a slot machine is ready to pay. This would not only turn gaming fanatics into winning players, it would also mean that casinos wouldn't stay in business for long as they would lose money. But please, don't get rid of us just yet. The fact that there's no guaranteed way to tell if a slot machine is ready to pay, doesn't mean you can't get close and make an assumption.
All the odds included in slot games are based on a mathematical probability and it's up to the Random Number Generator (RNG) to trigger a winning combination or not. What we're trying to say here is that with a good slot game strategy in play and a proper understanding of how to recognise (or assume) when a particular slot game is ready to pay out, you can most definitely increase your chances of winning. We'll tell you below what to look out for.
Best slot sites
Best Casinos in US
1. The slot game hasn't paid in a long time
This is one of the first things you'll need to check when picking your next game. Try sto stick to slot games that haven't paid out in a while now. Although this doesn't necessarily mean that it will pay out in the next few spins, chances are that if you make a winning combination, you could earn yourself a lot more money than on a slot machine that recently paid out. This is particularly true for progressive jackpot games that rapidly increase as more and more players will make a wager on this game, hopefully leading to the jackpot hitting new records.
2. Check the variance
Most slot games tend to be very volatile, meaning that they don't pay out very frequently, but if they do, they'll give you big prizes. On the other hand: less volatile slots will give you more frequent, but smaller payouts. It's up to you which kind of casino game best fits you, your preferences, and your bankroll. If you're playing with a low budget you'll be out of money if you stick to high variance games, while the opposite is true for low variance games. Volatility basically stands for the amount of risk involved when you play a slot game for real money and the two options (medium volatility slots actually being a third option) come with their risks. If you're not sure which type of game fits you best we would advise you to stick to the demo mode first and see for yourself. After that you can always bet for real money.
3. Do the same for the RTP
Something often confused with volatility is Return to Player, also referred to as RTP, or the payout percentage. Slot providers generally indicate the RTP's they work with, so that you have a broad idea of how often a slot game pays out. The higher the percentage (RTP's are available from 0 to 100%, but generally stick between 90% and 99% for online slots), the more money you should earn back from each stake you make in the long term. A high RTP is also a good indicator to guess if a slot machine is ready to pay or not.
4. Go for the most popular games
It's no secret that slot games are actually among the biggest hits in especially online casinos. One of the main reasons for this is that they pay a lot of money and one of the best examples of this is Microgaming's Mega Moolah which isn't a fancy slot game at all in terms of its gameplay or theme. Thanks to its major payouts it has managed to become one of the most popular slot games of all time and this perfectly explains why everybody first checks whether Mega Moolah is available at an online casino before they sign up with them. When a game is popular, there must be a reason for it.
5. Make sure you're well informed
Although we love the online casinos we recommend on our platform we are always very careful as casinos don't like to lose. Let's not forget that players will always lose in the long term, but luckily things can turn out in our favour every now and then. When you're looking for a slot game that is ready to pay, you'll always need to make sure you read all the terms and conditions and know what's on offer at an online casino. From a commercial point of view, some casinos might want to show the best paying slot games on the second or third page and avoid it being visible on the homepage. Make sure to do some research and find out which games pay out both often and much. This way, chances are that you'll turn out to be a lot more lucky and encounter a slot machine that is ready to pay any time soon.
Bonus tip 1: get the most out of free spins
We already pointed out that checking a game's volatility is one of the first things you'll need to do to estimate if a slot machine will give you frequent payouts or not. One of the ways to do so without losing real money is getting the most out of free spins. Most casinos offer new players welcome packages, often consisting of match bonuses and free spins. One idea would be to use these free spins for this purpose. Some casinos also hand out free spins to regular players which might be even more interesting if you're already familiar with slot machines that pay out frequently. Do make sure to check the wagering requirements though.
Bonus tip 2: max bet will boost your winning chances
If you're looking to improve your chances of hitting the jackpot in a slot machine, try to maximise your chances of winning real money when you feel like a win is likely to happen any time soon. One way to do so is to play a maximum bet to increase your chances of winning. This is clearly only an option if you bankroll permits you to do so. Some of the biggest jackpots are only available if you make a max bet, so make sure you understand when it's a good moment to make a max bet and when you're better off sticking to a normal bet.
Relevant news