Red Shores Racetrack & Casino Summerside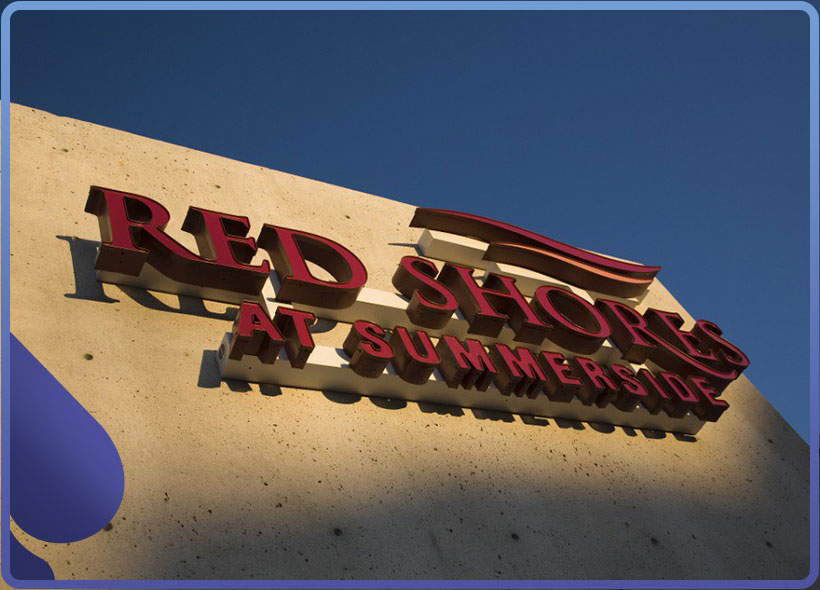 As one of Canada's Maritime provinces, Prince Edward Island (PEI) is a perfect region for a nice getaway, but not a lot of people would consider the place as an important casino destination. This is partially due to the lack of gambling venues as there are only two racetrack & casinos to be found in this province. Both options, however, offer an amazing opportunity to get the most out of gambling, horse races, and dining.
Red Shores Racetrack & Casino Summerside is one of these options, that our American fellow gamblers would call a racino, a mix between a casino and a racetrack. This gambling venue by Red Shores can be found in Summerside where the city's only official poker room can be found, with 5 tables open every day of the week. It may not have the grandiosity of other Canadian casinos, but there's still a lot of entertainment going on in Summerside.
Red Shores Racetrack & Casino Summerside practical
★★★☆☆
Lodging
None
Entry fee
None
Dress code
Casual
Parking
Yes, self-parking
Casino theme
None
Age restriction
19 years and older
Games
Slots, & table games
Opening hours
Daily from 11:00 – 00:00
Food
Yes, 1 restaurant & 1 bar
Map
Location/address: 55 Greenwood Dr, Summerside, Prince Edward Island (PEI) C1N 6E4, Canada.
About Red Shores Racetrack & Casino Summerside
Red Shores Summerside is Canada's oldest racetrack that was opened back in 1886. Red Shores Racetrack & Casino is therefore considered one of the leading entertainment establishments in Atlantic Canada that includes a casino, a horse racing track and several dining options. The world of horse racing is definitely a fascinating and thrilling one which explains why Red Shores Charlottetown Driving Park is widely known as the Kentucky of Canada. The excitement of live horse racing is deeply rooted in Prince Edward Island's culture and this is why this venue is so popular among both locals and tourists visiting the island. Red Shores Racetrack & Casino Summerside is a real classic in Canada.
What to expect?
Each year, people from all corners of the world make it to the trade-mark red soil of Prince Edward Island to enjoy all the action and betting options available at Red Shores Summerside. And don't worry about it if you've missed a live race, because there are also simulcast racing options where you can make your wager and bet on your favourite horse. Racetrack & Casino Summerside also houses 40 slots and two Texas Hold 'Em poker tables so that poker fanaticos will get the most out of their visit to this gambling facility. Needless to say, this venue is a bit more horse racing oriented than casino focused. We do expect, however, that most casino enthusiasts will still have a good time here though.
Food & Drinks
This is particularly true thanks to the fine food options you'll find at Red Shores. In fact, you will also find award-winning dining options led by an experienced team of culinary professionals that make use of local food products and support local businesses, including tributes to harness racing families in Prince Edward Island. The main dining options at this gambling establishment is West End Bar & Grill where daily specials are offered in a truly relaxed and inviting environment. We bet this makes you enjoy your meals even better.
Dress Code
Red Shores Racetrack & Casino Summerside works with a rather loose dress code which basically means that you'll have to dress casually in order to be granted access to the establishment. This holds for both the casino floor and the racetrack. It also means that any items, images, or prints that include gang-related insignia is not allowed at this venue.
Other casinos in the area
Prince Edward Island isn't a big place and there isn't a very large target group of gamblers, but they still have two very interesting options for people that enjoy gambling. Both gaming establishments in this province are runned by Red Shores and the other gambling facility can be found in Charlottetown. The good thing about this Red Shores-venue is that it's significantly bigger than the branch in Summerside. If you've enjoyed Red Shores Racetrack & Casino Summerside, you will absolutely love the venue in Charlottetown. The two options are:
Red Shores Racetrack & Casino Summerside.
Red Shores Racetrack and Casino Charlottetown.
Red Shores Racetrack & Casino Charlottetown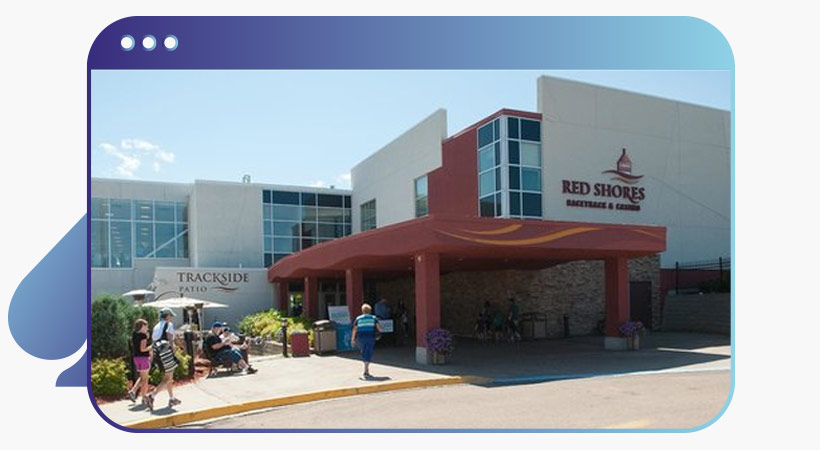 Red Shores Racetrack & Casino Charlottetown once started as a small establishment that only offered pari-mutuel betting. In recent years it has managed to expand its game offer and come up with other betting products than just betting on horse racing. In fact, it included a full package of entertainment options, including a few nice restaurants, a poker room, and a few hundred slot machines. It might not be the biggest casino you'll run into in Canada, but it surely knows how to combine the best of both horse racing and casino games. A 55 minutes drive will take you from the casino in Summerside to its bigger brother in Charlottetown.
Red Shores Racetrack & Casino Charlottetown
Best Casino websites in Canada
Relevant news