How to Play Video Poker Online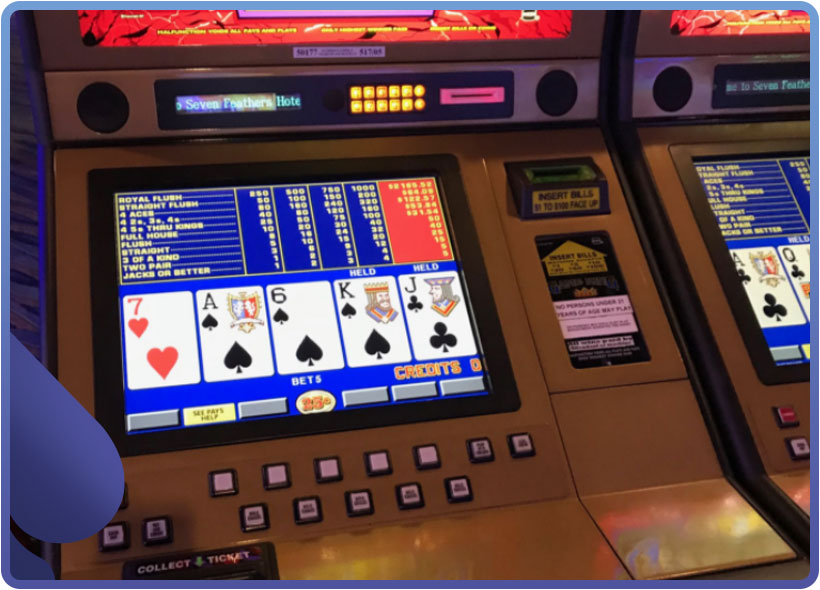 Video poker is the ideal casino game for those looking for great odds and for a game that can help them build up their skills. There is a great opportunity to work on your game and learn correct strategies. In addition, it offers better odds than slot games or even many other table games.
It is really difficult to fake it when it comes to playing poker. However, you really need to understand what you are doing in order to stand any chance of winning money. Read on to find out the best ways to play and more about why you should play.
You may want to check out:
Strategy
Video poker isn't like slot machines. This game requires your input in order to win rather than just simply putting your money in and pressing a button to create a random result. With poker strategy is needed right at the beginning of the game when you are dealt your initial five cards. You need to make a decision as to which cards you will keep and which you will discard. The best way to approach this decision is to consider what possible outcomes you could achieve from the cards you hold.
Imagine, for instance, you were dealt an initial hand with three aces. Your best bet would be to hold on to the aces and discard the other two cards in the hope that you will draw another ace to achieve four of a kind. To help you make these decisions you really need to know your stuff. When it comes to what are winning poker hands you need the ability to think about how the hand you are dealt could be improved.
Slow down and bet big
With video poker, you can really take your time between hands. There won't be anybody calling time on you or getting fed up if you were to take too much time thinking about your next move. To win this game you really need to up your advantage by thinking through your moves. Take full advantage of your time and think through each and every move.
You should also always place the max bet when playing this type of poker. If you don't, in this game you automatically exclude yourself from drawing a Royal Flush. Royal Flush is the most prestigious hand in poker. If you don't bet to the max, therefore, it would be impossible for you to win the jackpot and your potential winnings would be drastically reduced.
Practice, practice, practice
One of the main advantages of playing poker online is that there are practice games that you can use to perfect your game. That, of course, happens without spending any money. Practice is an essential part of perfecting any skill, and poker players really should not overlook it in the excitement to start playing the game. Practicing will really give you the chance to understand the game, to help you begin to analyse the cards and start building up the skill of planning ahead. Casinos such as Betsson or Mansion Casino have great practice games which you can use to start developing your strategy.
Advantages of playing this type of poker
Aside from the increase in your advantage over the casino thanks to the strategy involved in the game of poker and the fact that casinos allow you to play practice games to work on your skills, there are numerous other advantages to playing video online poker. Convenience, for instance, is a huge advantage. Playing poker in this way means that you can play whenever or wherever. Casinos such as LeoVegas or Casinoeuro operate 24/7, allowing you to enjoy the game at a time that is convenient for you.
In video online poker, players also play solely against a computer. There's no waiting around for other players to join the table, you are free to just get on and enjoy your game. Another huge benefit of the game is in the choice that is offered. This article has already mentioned various online casinos that offer video online poker, and there are many more out there, including, Betsafe. All these different casinos offer various different versions of the game. The themes vary, meaning that players have lots of choices when it comes to picking a game to play. This makes it highly likely that you can find a game with a theme and reward structure that works for you.
Playing alone
The real beauty of video online poker is in the fact that you are playing solely against a computer. This type of poker is the best one to play if you want to perfect your game as well as make money. It gives you the time and space to work on your game. You don't need to worry about the pressure of other people watching and judging you or even getting fed up waiting for you to make your next move. You can take all the time you need, really think through each move, try out different tactics and start to develop your own game. Once you're ready you could always take the skills you've developed and play other games! But remember, there really is no better way to develop your strategy than by playing on your own.
Best Casinos
Relevant news