What Happens if I Don't Report My Gambling Winnings?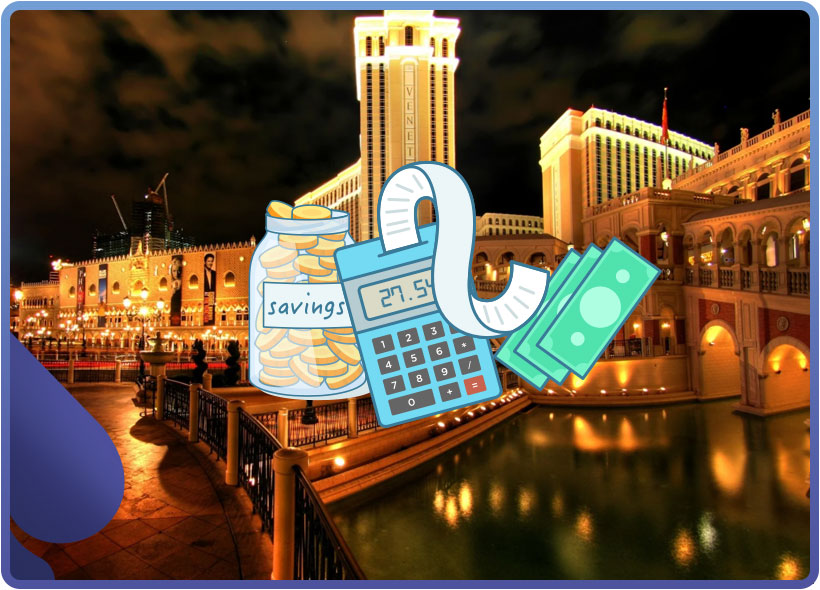 Every country has its own tax laws, and whatever country it may concern, all laws stand for the same idea: we all need to report all of our income, including income from any gambling winnings — of course, unless exempted by law. For this exact reason, many people try to find a way to work around this in order to maximise their profits from gambling. Whilst fearing the complications of doing so, it is not uncommon to ask yourself the question: "What happens if I don't report my gambling winnings?".
The answer to this question depends on the country someone's from, but any income, including gambling winnings, that a taxation authority determined that someone has failed to report will be collected with additional interest. In other words, you will definitely need to pay your gambling winnings taxes on time in order to avoid major problems in the future. Good thing is though that there are some exemptions when it comes to taxes and gambling winnings. This is particularly true for players in the United Kingdom. We'll explain why.
Consequences of not reporting gambling winnings
When talking about possible consequences we're actually referring to financial consequences, meaning the gravity obviously depends on the amount of money you failed to report. Another criteria which counts here as well is your overall tax history until the moment of tax failure. There's a big difference here between someone who still has a clean sheet and someone who has had previous disputes with taxation authorities. Also: if the amount is too low and you've never had any problems in the past, it might be that the tax office won't bother to harrass you. Frequent wins and failures to report them will eventually be noticed, so do expect to be contacted once you're on their radar. At the very least, you will receive a warmhearted letter informing you that there has been an inconsistency on your tax form. On the whole, there is really no way that you can avoid paying income tax and if you do try to deviate from proper conduct, you could get yourself into serious problems.
Are gambling winnings in the UK taxable?
The good news however is that Her Majesty's Revenue and Customs are very accommodating when it comes to gambling in the UK. The short answer to the question above is therefore: no. Gambling winnings are not taxable… in the United Kingdom that is. UK punters won't have to pay taxes on any gambling winnings, whether it's £1 or £1,000,000 (Hooray!). This is the case for all games of chances you could think of: from bingo, to sports betting, to slots, to table games and even lotteries. So, if you manage to win a major prize, you can rest assured knowing that all of your winnings are actually yours. However, if you don't reside in the United Kingdom, your gambling revenues might indeed be subject to a gambling tax, so we advise you to see whether this accounts for you or not. To illustrate what we mean, there are some differences in some countries in the EU. To give you an idea:
France charges 2% tax on poker cash pots.
The Netherlands has a 30,1% tax if you win more than €454.
Now, if you're from the UK and you find yourself gambling abroad, you will need to start worrying as we're no longer part of the EU. When we were still part of the European Union, taxes were paid by the casinos and bookmakers themselves (and thus not the players), which brings it to our next point.
Well, who pays the tax?
It's the online casinos and bookmakers now who are paying gambling taxes — this is their way of contributing to the UK's economy. This also means the gambler is automatically exempted from paying taxes as the same tax can't be charged twice. In the UK there are a few gambling duties with their own jurisdiction, such as the bingo duty, the machine games duty, lottery duty, gaming duty, and remote betting duty who make sure that operators fulfill their duties and pay their part. Although most would call this a perfect scenario, you will need to be aware that business will manage to pass these costs in one way or another.
No worries at all?
No, not if you're from the UK and you wager in the UK. The British tax laws are designed in such a way that they facilitate gambling without taxes and without worries. This will probably not change for the time being, so your only concern would be to avoid losses. However, as the United Kingdom has formally left the EU from the 1st of January 2021, British punters will also need to avoid playing on websites from EU-countries as the former tax exemptions between EU-members do not hold anymore for Brits.
How about the US?
In the United States there's actually a completely different situation which is in fact a lot less advantageous. The gambling taxes in the US are set at 24% but may vary depending if you have provided an ID or not. If you weren't able to do so for whatever reason, you will need to pay 28%. Please note that this percentage can change as there are some legalistive changes coming up. For land based casinos like in Las Vegas or Atlantic City we are happy to inform you that all winnings are tax frees, but that gambling winnings higher than $5,000 are subject to income taxes instead. This concerns at least the following type of winnings:
Sweepstakes (e.g. prize pools from poker tournaments).
Wagering pools (e.g. winnings from lotteries).
Something you will need to take into account as well is what happens with non-cash prizes. While a casino is happy to honour a non-cash award and you would be more than happy to receive one, you will need to know that the winner is responsible for paying tax on this one. Non-cash prizes can involve anything from a microwave to a tv and from a bike to a car.
Taxes at the state level
Apart from paying federal taxes to the Internal Revenue Service (IRS), many states charge gambling taxes as well. Each state has its own rules for gambling income, meaning that some states charge a flat percentage, while others base their state tax on the amount of the winnings. Just to finish this blog on What Happens if I Don't Report My Gambling Winnings in a positive way: there are in fact some states in the US that don't levy gambling taxes at all.
Best Casinos in US
Relevant news