Why gambling should be legal: here are 5 reasons why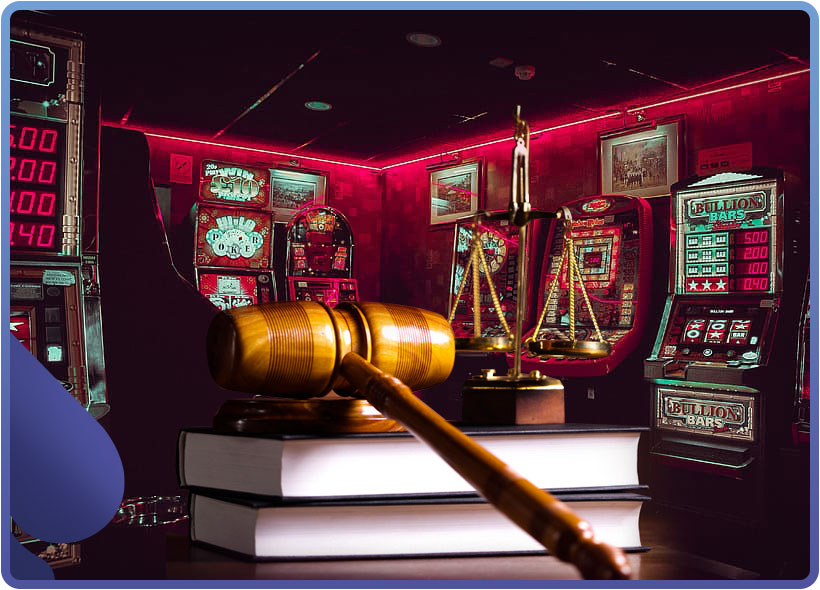 People from all around the world are fascinated by traditional casino games like blackjack, roulette and poker and one explanation could be that games of chances haven't always been legal everywhere. In fact: in a lot of countries gambling is still illegal, in one way or another. However, with the rise of online casino websites, more and more governments have felt the pressure to update their gambling laws or at least reconsider it as people have massively found their way to online gambling games.
And you can't really blame them. If they can't gamble legally in their own country, they will do so online, giving a lot of governments a major headache — as they're losing both control and potential tax revenues. A lot of countries in Europe have therefore decided to legalize (online) gambling in recent years and countries in both North and South America are rapidly loosening up as well. This hasn't happened without criticism though. To some, illegalizing gambling might sound complete Ludacris as it is often related to everything that is peccable.
To us, and to a lot of gambling fanatics, there are actually some very valid reasons to do so. Let's take a closer look at 5 reasons why we believe that gambling should be legal.
1. More control
One of the main reasons online gambling should be legalized by governments is to take control or maybe even better said: not to lose further control. This involves controlling which exact games of chances are being offered and by whom, but especially controlling the content circulating online and refraining people from getting themselves into trouble on dodgy websites. By introducing legislation, governments, or responsible gaming authorities, can gain important influence and regulate who offer gambling services under their jurisdiction. Basically governments are taking back control of the market by regulating it, avoiding low quality products to enter the market and setting minimum quality standards and strict rules.
Without being too strict
While we completely agree there needs to be an extensive list of measures in place, we strongly believe they can't be too strict though, as this would still push people into an unregulated and dangerous area. For instance: in the United Kingdom, the UK Gambling Commission has proposed a gambling cap that seeks to limit losses to a maximum of £100 per month. In Sweden, online casinos have a limited bonus (of less than £9) they can offer to new customers while neighbor Finland has decided to impose limits on losses as well, but on a daily basis — at least until the corona pandemic is over. These extreme rules to control players and casinos can be somewhat risky as unlicensed/illegal casinos offer much higher bonuses and less limitations, stimulating them to gamble elsewhere, illegally.
2. Player protection
Regulating the market is mainly done to protect players, especially in an online setting. Countries who don't work with a regulated online gambling market tend to have a lot more problems to protect their citizens against fraudulent activities. Someone with a gambling addiction and/or financial problems will become a burden for the government at some point, so it is highly advisable to prevent players from getting into such problems in the first way. Gambling authorities in regulated markets are known to maintain close contact with online operators who are obligated to register personal information of players in order to avoid both gambling addictions and money laundering. Every site or casino offering bets for real money should inform their players on the risks of gambling and offer assistance in case a player feels he or she needs help. Without regulation there is no guarantee this is actually done.
3. Benefits from taxes
Another reason that is often mentioned in favour of legalisation is that a lot of money has been lost in recent years by countries who haven't regulated gambling, simply because no tax has been paid, especially coming from the domain of online gambling. By regulating the market, operators (and sometimes players as well) will need to pay taxes, leading to a rather significant source of income. Without regulation, especially online punters are at high risk of fraud, and the country's economy won't be able to benefit from the significant revenues. This is certainly the case for online casinos, but also for land based casinos, with Macau being one the best examples of how countries can benefit from legalising its casino industry
4. Boost in tourism
Talking about Macau. People from all over the globe are fascinated by gambling havens like Las Vegas and thus, Macau, which are both considered important tourist destinations for everyone looking for luxury and a place to gamble… legally. Complete casino resorts host high rollers and anybody joining them, and it's fair to say they have their share in filling the coffers in both Macau and Vegas. It's not only gambling fanatics who find their way to Vegas and Macau, however, as families will also enjoy everything these entertainment cities have to offer. Some recent examples of countries trying to boost their casino tourism — and thus illegalizing gambling in some sort of way — are Cambodia and Singapore. Fun fact is that a lot of Australian casinos nowadays hire Mandarin speakers to accommodate Chinese tourists who book their trips to Australia, as gambling is still illegal in their own country.
5. If you can't beat them, then join them
Although online gambling is of course legalised with the best of intentions, there is also a lot of criticism. Opponents actually feel that an increase in gambling addicts is inevitable if gambling is legalised and actively promoted. For people opposed to the legalisation of gambling, regulating the market is seen as a sole source of revenue. This might be true to some extent, but with the overall availability of online casinos, people who really want to gamble will find a way to do so anyway. The main goal should therefore be to keep a balance between all the advantages and disadvantages legalisation of gambling brings us. Whether you like it or not, casinos and gambling will go on to offer their services and players will continue to gamble — with or without the law's blessing. Best to find a way that makes gambling as safe as possible then. Or as the old saying goes, if you can't beat them, then join them.
Best Casinos in US
Relevant news