The Top 5 Vegas Casinos: Which Vegas Casino Pays Out the Most?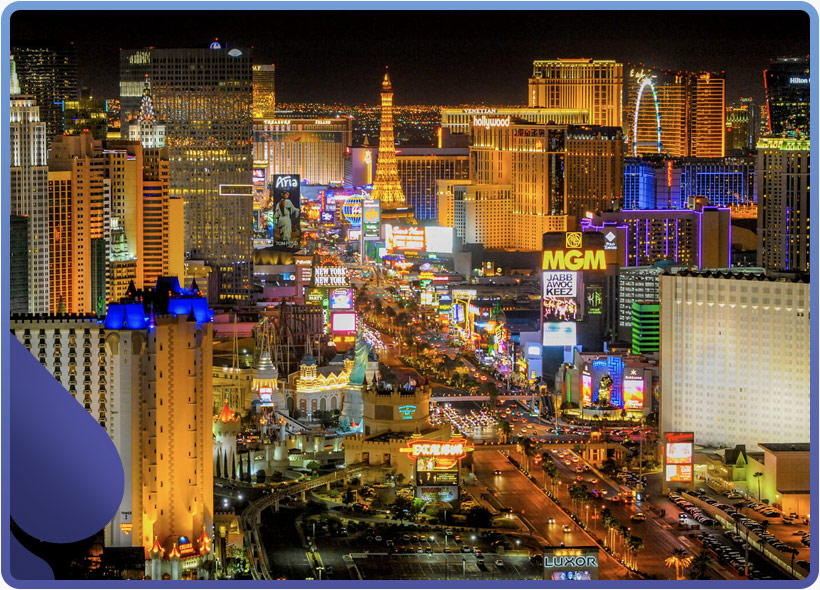 The first pit stop for visitors in Las Vegas is usually a casino as this is the city where you can find the world's best slots. There are a lot of other cities in the world that try to compete with Vegas, but very few will come close to the ambiance of The Strip.
As all the bells and whistles might get a bit overwhelming most visitors tend to forget (or not even care) about the enormous house edge casinos hold against their visitors. Let's not forget that a lot of slot machines in Vegas offer paybacks between 75% and 98% — meaning that for every dollar a player spends, he or she will only get between 75 and 98 cents in return. Just to mention: on online casino sites this so-called Return To Player (RTP) is usually set somewhere between 93% and 98%, meaning gamblers in Las Vegas stand a lot less chance against the house.
It is even quite rare to find Las Vegas casinos advertising their slot odds to their visitors, which is a major drawback if you ask us. We would, therefore, encourage you to always first check out the RTP of a slot machine before you start playing for real money. As we're here to help we got you a list of 5 Vegas casinos that actually do tend to pay out a lot more than their competitors. This way you're fully prepared for your upcoming stay in the Entertainment Capital of the World. Have fun and make sure you earn some good bucks!
Before we start. Here are the best online casinos available for US players to play at.
---
The top 5 most paying Vegas casinos
Megabucks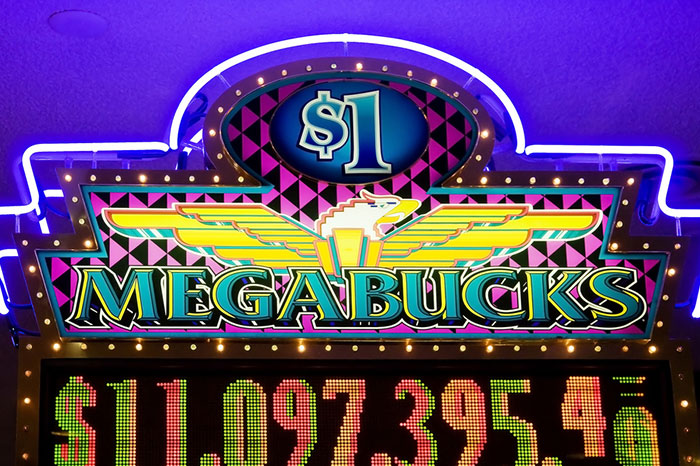 IGT's Megabucks has continued to pay enormous life-changing jackpots for close to two decades. Their slogan has always remained 'Dream big. Win big'. They have a network of slot machines that they have linked all around Nevada. Megabucks boasts of a top prize that they build from a $10 million base amount. Players only have to spend $1 for a spin. However, if you are looking to win the top amount, you have to use $3. Although this sounds like an expensive investment, imagine leaving the casino with millions worth of winnings.
Megabucks boast that it paid the biggest slot jackpots in the history of Vegas. One of its lucky winners was Trinidad Torres. She is a 78-year-old from Utah who played $100 and managed to win over $10 million in the jackpot. She plans to use the winnings to travel to the Philippines and get a yellow Mustang.
Mandalay Bay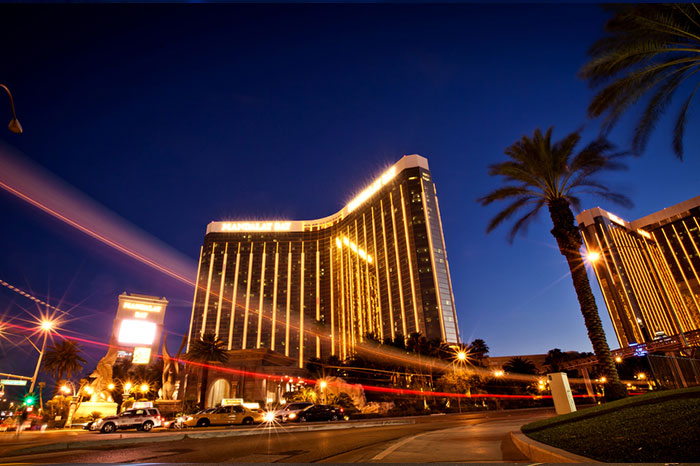 They have a gaming area with more than 1,700 video poker and slot games. It also features table games such as Baccarat, roulette and blackjack. They have a big 17-screen race and sports book with some of the biggest screens in the city. It also gives a plush VIP booth for extravagant spenders. The casino is known for offering some of the biggest jackpots to players.
Excalibur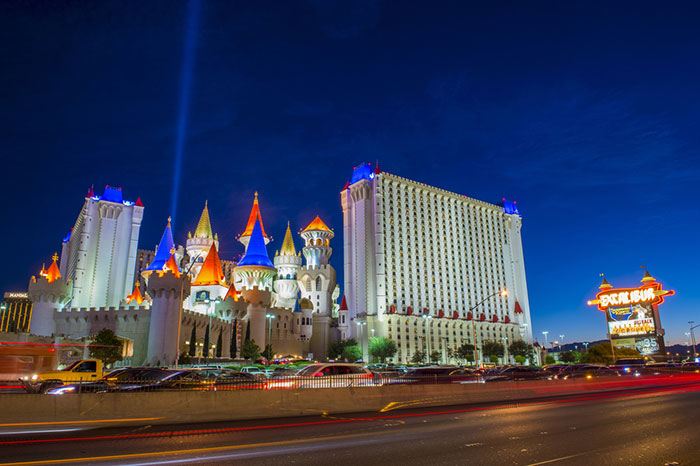 More than a decade ago, a 25-year-old software engineer who was a Los Angeles Resident, managed to clinch the city's biggest jackpot on a slot. He played a $100 on the Megabucks machine. The reward was nearly $40 million for this young man. Is there a better investment than this?
Caesars Palace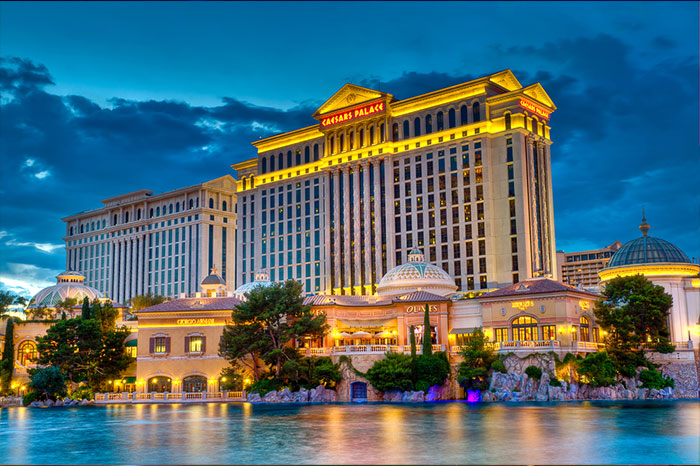 This is a classic casino in Las Vegas that is also known for its upscale atmosphere. It is the place where you can find high limit games, including table games such as baccarat and blackjack, and test your luck. Those who fancy poker games can enjoy their 16-table poker room that comes with Wi-Fi and USB ports for charging. You will also find a race and sportsbook that offers numerous games to watch and bet on. This might be the place where you finally get to fulfill your dreams by winning a massive jackpot. A 49-year-old man from Illinois who described himself as a self-employed consultant used a $10 bill into the Megabucks machine and managed to hit a multimillion-dollar jackpot. This was also on his first spin too.
Aria Resort and Casino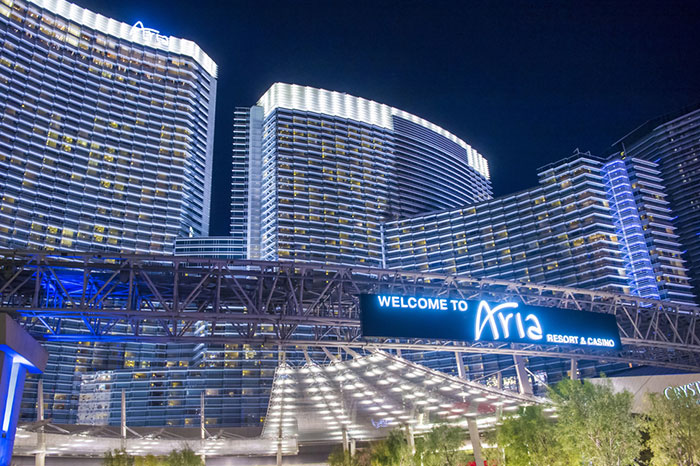 This sophisticated and sleek casino has over 150,000 sq feet of gaming space. In it, you will find 145 table games and 1,940 slot machines. If you love gambling, try your luck at craps, baccarat, roulette and Ultimate Texas Hold'em, among others. The casino Aria is popular with poker players. It has a luxurious 24-table room exclusive for poker playing. They offer tournaments twice per day.
One woman was visiting her niece who lives in Las Vegas and decided to visit this casino. She tried her luck on the Megabucks slot machine by dropping $6. When the winning symbols appeared, she thought that the machine had broken down. It was her daughter who clarified things for her. She had won more than $12 million on that jackpot. What is more, four months later, another lucky player managed to win $10 million in another jackpot. Maybe it would be worth booking a room in this hotel and trying your luck in their Megabucks slot machine.
---
If you are a resident of or visiting Las Vegas, why not pay a visit to any of the above casinos and try your luck. Who knows, you might become the next biggest winner.
Not going to Vegas Casinos any time soon? Try your luck with one of our recommended casino websites!
Relevant news