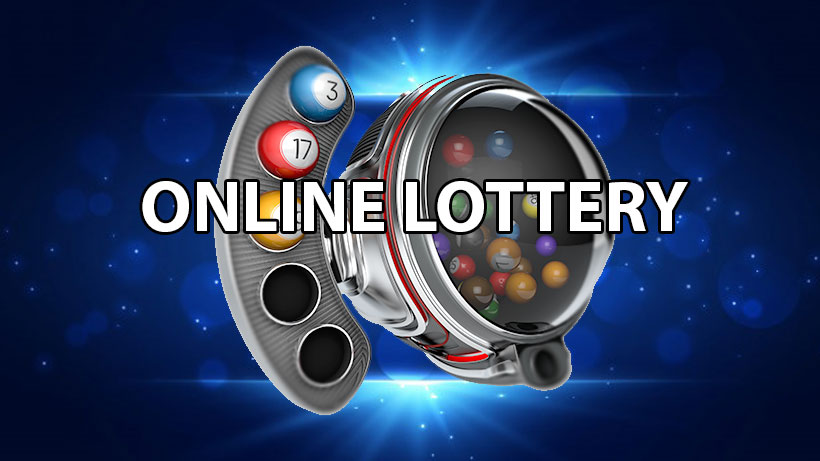 Play Lottery Online in the UK
Can I buy lottery online? – This is perhaps the most common question lotto enthusiasts all over the world ask. Luckily, the answer is yes.
Thanks to the Internet, playing lottery is now easier than ever. Players in the UK can buy tickets to the world's biggest draws online anytime, anywhere without having to visit a lotto agent in person.
Of course, the price of a ticket might be cheaper at a physical store. But, the convenience of storing personal information for repurchase, replaying and automating the process eventually overrides the monetary aspects. Throw in some buy-one-get-one offers on the tickets and the game gets more exciting.
If you are still playing it traditional, it's about time you checked these lottery sites to buy a ticket online.
US Powerball entry for FREE
Lotto247 is one of the biggest operators when it comes to lottery.
Visit Website!
T&Cs apply
18 +. Terms and conditions apply. Offer applies to newly registered players only. Limited to first single purchase transaction with a minimum of 1 cash entry. Valid for entries purchased within 12 days of registration only.
Get 10 free entries 
Playhugelottos.com is one of the biggest and leading lottery operators. As a welcome bonus you get 10 free entries!
100% up to €25 Sportsbook Welcome Offer
Unibet has a unique lottery betting section that you can't miss. They offer a bonus as well which you can use in the lottery section.
Visit Website!
T&Cs apply
New customers only. 18+, BeGambleAware.org. Minimum deposit €10. 3x wagering on lottery. Bonus will expire after 30 days of opt-in.
T&C apply.
Get Started in 8 Easy Steps
Pick a lottery site of your choice and register to set up your account.
Enter your personal and payment details correctly.
Choose a lottery you want to play.
Select your numbers one or more entries manually or via Quick Pick.
Add your entries to cart and checkout.
Make the payment and get a scanned copy of the ticket in your account.
Check the results on the draw date.
Collect your prize money if you win.
Important Questions to ask about Online Lottery in the UK
Before you take a punt, these are the questions you must ask about playing online lottery in the UK.
Is it Legal?
Playing lottery is legal in the UK, but heavily regulated. National lotteries fall under the regulatory purview of the UK Gambling Commission which sprouted from the Gambling Act 2005. According to the Act, certain lotteries within the country are legal and exempted from licenses while certain others require licenses to operate.
However, international lotteries such as US Powerball do not come under the direct jurisdiction of the UK government. They are open to non-residents who can not only participate in the draws, but also take home the prize money when they win. The only criterion is the players need to be of legal age of 18+.
Is it Safe?
It is safe to play lotteries online in the UK if you are considering the risks associated with your personal and financial information.
Most lottery sites implement standard web security protocols which encrypt all conversations and exchange of data between the site and players. Their licenses warrant fair play as well as responsible gambling, which means they cannot indulge in fraudulent activities or money laundering.
Furthermore, the official lotteries are regulated by their local governing bodies, which means your money is in safe hands. However, if you are hoping for a sure shot win, we would like to say lottery is a game of chance where luck decides everything. You would either lose it all or win fair and square. There is no in between.
What is the Type of Lottery Site I am Registering with?
Some lottery sites would let you buy online tickets to the official draw while others would allow you to bet on the outcome instead. Depending on the business model, a lottery site can be of three types:
1. Concierge Services
A lottery concierge service buys an original lottery ticket on your behalf and sends you a scanned copy or the related documents. This is especially helpful for lottery players who want to play beyond the jurisdiction of their country.
For instance, if you want to enter the US Powerball – the world's largest lottery draw – from the UK, an online lottery concierge would fetch a ticket for you when you pay.
Such platforms cut through red tape regarding the physical presence of the player and costly international travel to obtain a ticket. Examples of trusted lottery concierge services include TheLotter and GiantLottos.
Subtle differences lie in the way these sites charge manage lottery tickets and handling fees. For instance, GiantLottos would act as a proxy, buy a ticket on your behalf, hold it until draw date and pay the prize money if you win. However, theLotter would send scan your physical ticket and upload the copy to your account so you can claim your prize when you win.
Further, GiantLottos deducts a commission of 5% from winnings over £1,000 or £20 for withdrawal of winnings below that amount. On the other hand, TheLotter includes a handling fee in the ticket price itself and doesn't charge any commission from the final prize money.
2. Betting Sites
Lottery betting sites do not buy or sell tickets to players online. They have no connection with the jackpot amount either. Instead, they set odds on the outcomes of the draws or numbers. A player who can make the correct guesses, wins.
For instance, a lottery betting site might set an odd of 1000/1 to hit 4 numbers in the US Powerball draw. A player placing a bet worth £10 and correctly guessing the 4 numbers would win a whopping £10,000.
Similarly, the site might also pay out an amount matching the prize money of the original jackpots tiers as well. For instance, if you guess the 5 numbers in a Powerball draw on such a betting site, you might win an amount that matches the second-tier jackpot.
Unlike concierge services that depend on the official lottery operators to pay out prize money, betting sites do it on their own. Lottoland is one such popular betting site that welcomes players from the UK. It works on an insurance model, which secures every bet you place.
If you are wondering why to bet on the outcome instead of buying a ticket, here is the explanation: Firstly, you can do both – buy a ticket with your preferred lucky numbers and bet on the odds, too. The advantage lies in how lotto betting is carried out. Players need to predict only a few numbers and not the entire combo.
Let's assume Eddie plays US Powerball with his lucky numbers of choice and bets on the same numbers at 10,000/1 odds. After the draw ends and the winner is announced, he realises he was just one number away from the life changing jackpot amount. How frustrating can that be!
However, Eddie was smart and had invested in a bet on the same numbers with 10,000/1 odds. This means he can still take home an amount that equals 10,000 X his bet amount.
3. Hybrid Sites
Hybrid lottery sites straddle the line between being a lottery concierge (agent) and a betting operator. You can buy your entry to official draws as well as bet on the results. Examples of such hybrid models include the likes of Lotto247 and PlayHugeLottos.
How Does a Lotto Site Secure my Entry to a Draw?
This question pertains only to lottery concierge services that buy and sell tickets online. As we discussed before, some sites send scanned copies of the ticket while others send the official receipt as proof of purchase and ownership.
Whatever be the case, the lottery ticket purchased on your behalf is securely stored at the agent's office. This dismisses all the cons of owning a physical ticket including losing, getting robbed of or damaging it. The information of participation is permanently stored and the records are always available for printing.
How Do I make a Payment?
To make a payment at an online lotto site, all you need to do is have a valid account and a preferred banking method. Whether it is a concierge service or a betting platform, a licensed online lottery site would always support an extensive spread of common online banking methods so payment is never an issue.
These methods include major credit and debit cards, e-wallets, bank wire transfers and cryptocurrency. We recommend lotto sites that support VISA, MasterCard, Skrill, Neteller, PayPal, ecoPayz, EntroPay, Bitcoin and the likes.
Is it Possible to Play Multiple Lottery Draws?
With a lottery concierge service, it is possible to play multiple lottery draws using the same account. Such websites offer subscriptions and multi-draw packages using which you buy a single ticket that works for multiple draws or more than one ticket to the same draw or different global draws at discounted prices. The tickets can be preordered with an advanced payment or on a per draw basis.
Can I Play the Lottery for Free?
While there is no such thing as free lunch, lotto sites offer 'free tickets' to new signees and loyal players. Often, you would come across welcome offers that say you would get a free ticket to so-and-so lottery if you buy one.
Technically, you are buying two tickets at a discounted price, which is also a grand deal. Subscriptions are another way to grab free tickets to world lottos. If you buy lotto tickets in bulk, you could get a free ticket after a certain number of draws.
Can I Play in Groups?
Yes, lottery can be played online in groups called syndicates where people pool money to buy tickets collectively. It helps in increasing the odds of winning. Players in a syndicate share the cost of tickets and the prize money, too.
Some lotto websites such as theLotter have introduced another concept called 'Bundles' which combines the benefits of playing with personal entry tickets as well as syndicates. A Bundle helps players choose their own lucky numbers which syndicates don't allow. However, it also increases the odds of winning, which is not possible with personal tickets.
Do Online Lottery Tickets Ever Win?
Whether you are playing the lottery online or offline, whether you want to pick your lucky numbers manually or via machine intelligence, the odds of winning remain the same. This is why it is possible to win from an online lottery ticket and even by betting on the results. Who knows, you could hit the jackpot, too!
Can I Withdraw my Lottery Winnings?
Yes, you can withdraw your lottery winnings in cash to your bank account. A lottery site or operator transfers smaller wins directly to the player's account. However, to claim larger wins, a player might need to travel to the location of the official draw.
The travel expenses are usually borne by the people who own the sites. Jackpots are paid out in a lump sum or as an annuity. Whatever be the process of claim, a thorough verification is always done to ensure the money goes to the right recipient.
Can I Play Lottery on Mobile?
Yes, it is possible to play lottery online on mobile devices. Some brands like Lottoland, TheLotter and Lotto Agent offer dedicated native apps for Android and iOS users while others like PlayHugeLottos and Lotto247 have responsive websites for players on the move.
Mobile players can also make use of 'Buy and Scan' apps such as Lotto Scanner and LottoMonkey to scan physical lottery tickets, store the numbers and get notified when a win is registered.
Which are the most Common Formats in Lottery Games?
These are the most common formats in lottery games:
5/36 – pick 5 lucky numbers from 1 to 36
5/39 – pick 5 lucky numbers from 1 to 39
6/47 – pick 6 lucky numbers from 1 to 47
6/49 – pick 6 lucky numbers from 1 to 49
6/53 – pick 6 lucky numbers from 1 to 53
6/59 – pick 6 lucky numbers from 1 to 59
6/90 – pick 6 lucky numbers from 1 to 90
Raffles – tickets with pre-printed number combinations drawn randomly to payout a prize
Bonus Ball – the lucky number to give you an extra chance at winning the jackpot when you miss the last number
Why Lottery is Better Online?
The reasons are many. If you enjoy playing lottery, but are still stuck to the conventional way of buying a physical ticket and waiting for the draw date, check out these benefits on playing it online.
Enter any lotto draw happening anywhere in the world
Because online lottery concierge services cater to a global player base, you can enter any draw from anywhere in the UK. You are no longer restricted to the national lotteries that are organised across the country. In fact, you could enter multiple international draws simultaneously at any time you wish.
Avoid the queue
When you play lotto online, there is no need to stand in long lines at the store to buy your ticket. This saves you time and travel expense, which you can spend on getting more tickets perhaps. The sites have local agents who take up the responsibility to receive your order and get you the ticket so your playing experience is hassle-free.
Never lose a ticket
If you are buying a physical lotto ticket, there is every chance it could get lost damaged. However, when you buy a ticket online, you receive a digital copy of the same. The records are permanently stored so you don't lose access to your copy. Above all, if you win, you get notified via SMS, phone or email. Imagine losing the physical ticket. There is no way you can claim a reward after that.
Enjoy bonuses and promotional offers
Most lottery sites would offer free tickets to new players when they sign up and buy their first ticket. Generous loyalty bonuses and regular promotional offers would follow. Multi-draw discounts and rebates on bundle tickets are common, too.
Pay with convenience
Payment options at online lottery sites are available in plenty. You could choose to pay with international credit or debit card, e-wallets or even bank transfer. Lack of hard cash won't ever be an issue.
Play more than just lottery games
Along with global lotteries, most sites serve a bunch of other similar games, including millionaire raffles, scratch cards, bingo, keno and other instant win games. When you want to take a break from playing lotteries, these games come in handy.
Claim your prize easily
Win something small and the prize money would be sent to your lotto account, which you can transfer to your bank account easily. Win something large and you would be asked to claim the prize in person. Don't fret, because the travel would be on the lottery company. Sometimes, to make the process quicker, the companies send cheques which you can collect from the nearby authorised office.
Play in peace
All lottery sites we have listed on this page are licensed and regulated. They have to be compliant with local gambling laws to rule out fraudulent activities. Tight security measures have to be taken so your personal and banking details don't fall into the wrong hands. If you place an order, these sites have to guarantee ticket purchase. Most of all, if you win, the money has to be paid out for sure.
Which is the Best Lottery to Play in the UK?
Here is a list of legit lotteries you can play online:
US Powerball
Mega Millions
EuroJackpot
EuroMillions
SuperEnaLotto
Mega-Sena
Oz Lotto
Loteria Primitiva
Lotto 6/49
Loto 6aus49
BonoLoto
French Loto
SuperLotoPlus
Spanish Lotto
UK Lotto
Austrian Lotto
Irish Lotto
Ready to Try your Luck?
Wise men say a lottery is never a waste. Someone has to win it all. It could be you. It could be anyone. That life changing amount is just a few clicks away. So, sign up at a trusted lottery site we recommend, pray to the god of luck and buy your ticket to big money today.
Which lottery offers the best odds of winning the jackpot?
These lotteries have the best odds of winning the jackpot:
– UK Lotto – 1 in 45,057,474
– Mega-Sena – 1 in 50,063,860
– EuroJackpot – 1 in 95,344,200
– EuroMillions – 1 in 139,838,160
– US Powerball – 1 in 292,201,338
– Mega Millions – 1 in 302,575,350
– SuperEnaLotto – 1 in 622,614,630
Which lottery number combination has never recorded a win?
The combination of 1,2,3,4,5,6 has never recorded a win in lottery.
Which are the luckiest numbers in lottery?
Based on past winners, these numbers are believed to be the luckiest in lottery: 26, 16, 41, 32, and 28.
Can you win the lottery anonymously?
If you win a lottery online, you can choose to remain anonymous and claim the prize or make it public. For jackpot wins, the lottery operator might ask you to go public for promotional reasons.