Martingale Roulette System – The Complete Guide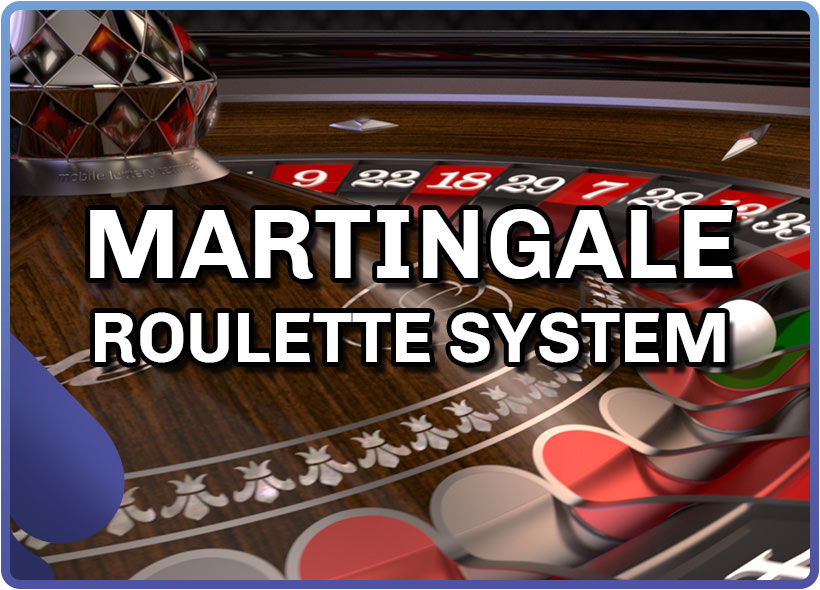 As one of the most popular roulette strategies known to man, Martingale offers its users incredibly easy execution and guaranteed wins under the right circumstances. It's a strategy that requires a big budget to work and whose flaws can empty a bankroll in a very short amount of time.
However, using Martingale correctly the strategy will ensure that the vast majority of your roulette sessions end in a profitable withdrawal. So how do you use it correctly and how does it work? Keep reading and we'll tell you everything you need to know about Martingale in this complete guide!
Looking for a top notch roulette casino?
Here at casinowebsites.com we have reviewed hundreds of gambling sites in search of those that provide the most pleasing player experience on roulette. Based on bonuses, reliability, game selection and customer support – among other things – we have listed what we believe are the very best roulette casinos for UK residents. Check them out on the link below!
See all roulette sites
You may also like
Best Casinos in US
Preparations for using Martingale
Before explaining how the strategy is executed there are a couple of preparations you should know about. This is to make the Martingale strategy work as it´s intended and to make the experience as good as possible for you. Let's have a look:
You want a budget that is at least 1023 times your initial stake
So if you want to bet £1 you would need a bankroll of £1,023. This is to keep the risk of losing to a minimum. The higher the budget the better. We will show you some probabilities later in the guide, which will give you a better understanding.
Always place a single bet on red, black, high, low, even or odd
This is a requirement for the strategy to work. You have to bet on an alternative that pays double the stake.
Prepare for the worst case scenario
In the unlikely event that things go south you will lose your entire bankroll. You have to be prepared for this and accept that that's the way of the strategy.
How to execute Martingale
The execution of Martingale is very basic. You choose an initial stake that you're comfortable with and place a bet on an alternative that pays 1:1. If you lose the game round you double the stake and if you win it you start over by placing your initial stake again.
No matter how many times in a row you lose, the stake from the previous game round should always be doubled. This way you will always win back all of the potential losses that you've had whenever you win a game round. Not only that, but you will also make a profit that's equal to your initial stake.
To get a better understanding of the strategy, have a look at our example below where 15 game rounds of roulette are played using Martingale:
Betting on red with an initial stake of £1

Round

Stake

Red

Black

Result

Action

Net result

1

£1

 

X

Loss

Double stake

- £1

2

£2

 

X

Loss

Double stake

- £3

3

£4

 

X

Loss

Double stake

- £7

4

£8

 

X

Loss

Double stake

- £15

5

£16

X

 

Win

Reset stake

+ £1

6

£1

 

X

Loss

Double stake

+- 0

7

£2

X

 

Win

Reset stake

+ £2

8

£1

X

 

Win

Reset stake

+ £3

9

£1

X

 

Win

Reset stake

+ £4

10

£1

 

X

Loss

Double stake

+ £3

11

£2

 

X

Loss

Double stake

+ £1

12

£4

 

X

Loss

Double stake

- £3

13

£8

 

X

Loss

Double stake

- £11

14

£16

 

X

Loss

Double stake

- £27

15

£32

X

 

Win

Reset stake

+ £5
As you can see, the stake is always doubled from the previous game round when a loss occurs and reset to £1 with every win. Looking at the net results you can also see that whenever a winning game round occurs it doesn't matter how many losses you've had, but you'll always end up on the plus side.
You can also notice that we've had a total of 5 wins in this example and that the end result after the fifth win is £5. The number of wins you have will always result in a net profit that's equal to your initial stake multiplied by those wins.
Now let's have a look at what a good starting stake may be for you based on the probability of losing several game rounds in a row.
Probabilities in Martingale
The big weak point of Martingale is that the strategy miserably fails when too many losing game rounds happen in a row. Not only do the stakes get higher and higher, but they increase exponentially. This means that after just a few losses the stakes really take off and at some point they become too much to bear even for those with massive budgets.
But how real is the risk compared to the bankroll that you possess? Let's have a look! In the below table we show you 15 losing game rounds and what the probability is for all of those losses to occur in a row, as well as how the stakes (mentioned as units) get higher and higher.
Probability of losing up to 15 game rounds in a row in European Roulette

Losses in a row

Probability %

Probability in game rounds

Units required to bet

Total units bet

1

51.4%

1 in 2

1

1

2

26.4%

1 in 4

2

3

3

13.5%

1 in 7

4

7

4

6.9%

1 in 14

8

15

5

3.6%

1 in 28

16

31

6

1.8%

1 in 56

32

63

7

0.94%

1 in 106

64

127

8

0.48%

1 in 208

128

255

9

0.25%

1 in 400

256

511

10

0.13%

1 in 769

512

1,023

11

0.065%

1 in 1,538

1,024

2,047

12

0.036%

1 in 2,778

2,048

4,095

13

0.017%

1 in 5,882

4,096

8,191

14

0.0089%

1 in 11,236

8,192

1,6383

15

0.0045%

1 in 22,222

16,384

32,767
In the beginning of the guide we recommended using Martingale with a bankroll not less than 1,023 times as much as you intend to initially bet. That's the same thing as 1,023 units. As you can see in the table above, such a bankroll could withstand nine losses in a row. On the ninth game round you have bet a total of 511 units and on the tenth you are required to bet another 512, totaling up to 1,023 units.
In other words, with the budget that we recommended you would be required to win on the tenth game round not to bust your entire bankroll. This is not a problem for the most part, but as you can see under probabilities ten losses in a row will occur 1 out of 769 game rounds or 0.13% of the time.
How many losses you want to be able to withstand is totally up to you. In the end losing is inevitable either way. However, if you had a bankroll that's 32,767 times your initial stake, probability tells us that it would take 22,222 game rounds before you actually lost, which is pretty insane.
One game round of live roulette is approximately a minute long. This means that you could play non-stop from dusk till dawn without sleeping for 15 days before experiencing 15 losing game rounds in a row and busting your entire balance. Unless you were unlucky of course and it happened after just a moment. Unfortunately probability isn't very reliable – anything can always happen at any time.
Pros and cons of Martingale
Pros

Cons

+

Super easy strategy to use

-

Stakes increase exponentially

+

Net profits can be very easily achieved

-

The risk versus reward is very high

+

In theory the strategy is bulletproof

-

Requires a big budget to work well
The two major strengths of the Martingale strategy are that any person can learn it and use it in a matter of seconds and that net profits are easily achieved. Regardless of previous results and how deep in the mud you're in, all that it takes is a single win and you're in profit land.
It is, however, a high risk low reward strategy. Your winning game rounds will never yield a profit higher than your initial stake and while this may add up to quite a lot, you're always at risk losing your entire bankroll. If too many losing game rounds stack up you're doomed and it's going to hurt.
With a big enough bankroll you aren't likely to experience this very often though. Most of the time you'll be leaving the roulette table with a smile on your face and more money in your pocket than you sat down with.
Did you know this about Martingale?
No one knows when Martingale was invented, but history tells us that the strategy was used as early as in the 18th century.
The strategy has not only been a popular choice for roulette, but has also been used in several other games of chance, such as coin tossing.
With an unlimited budget and unlimited table stakes you would always win in the long run by using the Martingale strategy.
Its name might originate from John Henry Martingale who was a casino owner in London. It's said that this man encouraged his visitors to use the seemingly flawless strategy as he knew that the house would always win in the end.
At the end of the 19th century a gambler by the name of Charles Wells made a fortune using the Martingale strategy. He managed to turn 4000 francs into a million at a casino in Monte Carlo. In other words, he boosted his stake by a factor of 250!
Frequently asked questions
If I had an unlimited bankroll would Martingale guarantee me a profit?
Perhaps if used between friends, but not at any casino. The bankroll requirement is not the only flaw of Martingale. All casinos have limits on their tables so even if you had a bankroll of a billion pound no one would allow you to bet that much. Therefore you wouldn't be able to continue using the strategy whenever this would require such a bet.
Can I use Martingale on other games than roulette?
Yes. It works very efficiently on all games that have a betting alternative that pays double your stake and where your chances of winning are close to 50%.
Is it worth using the Martingale strategy?
Only if you believe that winning small and winning often is worth occasional losses that are big.
How likely am I to win or lose with Martingale?
It totally depends on your bankroll as this will determine how many losing game rounds in a row that you can withstand. If you have a budget that's just over a thousand times of what you intend to bet, 9 losses in a row would be your limit. On the tenth loss you would bust. On average 10 losses in a row will happen every 13th hour when playing roulette online.
Relevant news