How to Play European Roulette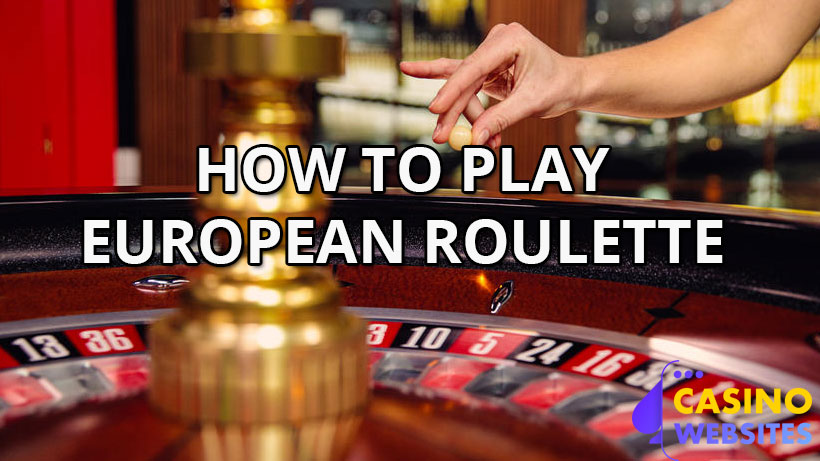 As a casino player one could say that European Roulette is the foundation of all different roulette versions that exist. It's been around for hundreds of years and is one of the most commonly played roulettes – both on land based casinos as well as online gambling sites. 
While the game isn't offering any special features such as some roulette versions do, European Roulette is simple fun and easy to learn. It's a great game to start with to familiarize yourself with what roulette is all about.
Keep reading and we'll tell you all about the rules, payouts and the nitty-gritty you'd like to know about European Roulette.
Looking for a top notch roulette casino?
Here at casinowebsites.com we have reviewed hundreds of gambling sites in search of those that provide the most pleasing player experience on roulette. Based on bonuses, reliability, game selection and customer support – among other things – we have listed what we believe are the very best roulette casinos for UK residents. Check them out on the link below!
See all roulette sites
Best Casinos in UK
What makes European Roulette unique?
As we already covered in the introduction above, there's nothing special about European Roulette, but this version is simply the foundation of other roulette games.
How to play European Roulette
Playing European Roulette is very simple, which is one of the fantastic things about it. To summarize the experience all you have to do is the following:
Place a bet on one or several numbers out of 37 different ones that can be found on a table
Watch as a dealer puts a ball in spin on a roulette wheel that includes all of these 37 numbers
Hope to get lucky and have the ball landing on any of the numbers that you have bet on

This is what a European Roulette table looks like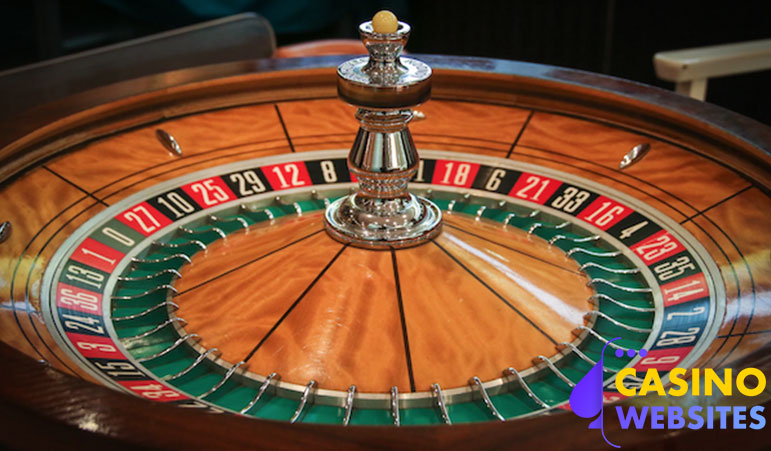 This is what a European Roulette wheel looks like
While European Roulette isn't any more difficult than explained above, a big part of the game is its inbuilt betting options that add a bit of complexity to the experience. You see, the 37 numbers that you can bet on can be sorted into different patterns, which are betting alternatives that have various payouts.
With a single bet you are for instance able to bet on all low numbers on the roulette table (1 – 18) or all of the high ones (19 – 36). As the numbers are colored differently with half of them being red and half of them being black, you can also bet on all red numbers or all black ones with a single stake.
There is also a green zero in the game which plays an important role in roulette
In addition to 18 red and 18 black numbers, European Roulette comes with a green zero. This is what gives the gambling site that is offering the game an edge. You see, the green zero is almost always excluded from the inbuilt betting options that exist in roulette. To win from it you more or less have to place a bet directly on it.
This is why roulette versions that have more than one green zero, such as American Roulette, are less profitable. You simply have a lower chance of hitting the numbers you have bet on.
Bet options in European Roulette
There are eleven different bet options included in European Roulette. These are known as the following:
| | | |
| --- | --- | --- |
| Straight-Up Bet | Basket Bet | Even/Odd Bet |
| Split Bet | Line Bet | Red/Black Bet |
| Street Bet | Column Bet | High/Low Bet |
| Corner Bet | Dozen Bet | |
By placing a bet on all of these alternatives except one (which is the single number bet) you will automatically bet on several numbers. This is not only convenient, but when you combine different betting alternatives with each other it also adds an interesting layer of excitement to the game.
This is how the different types of bets are placed in roulette (basket bet not included)
Do you want to learn more about bet options in roulette?
If so we highly recommend that you check out our in-depth guide on how to play roulette. In this guide we have thoroughly explained all of the different bet options; how to place them on the table and what numbers they include. Not only for the European version of roulette, but also for several other roulette variants. This guide also explains racetrack bets and special bets, which are additional betting patterns that can take the thrill of your roulette experience to the next level.
Payouts and odds
In the below table you are able to see how much the different betting options in European Roulette will pay if you win. It also shows you the percentual chance of winning each particular bet as well as your long term payback percentage (RTP) of placing them.
| Betting Options | Payout | Chance to win | RTP |
| --- | --- | --- | --- |
| Straight-Up | 35:1 | 2.7% | 97.3% |
| Split | 17:1 | 5.4% | 97.3% |
| Street | 11:1 | 8.1% | 97.3% |
| Corner | 8:1 | 10.8% | 97.3% |
| Basket | 8:1 | 10.8% | 97.3% |
| Line | 5:1 | 16.2% | 97.3% |
| Column | 2:1 | 32.4% | 97.3% |
| Dozen | 2:1 | 32.4% | 97.3% |
| Even / Odd | 1:1 | 48.6% | 97.3% |
| Red / Black | 1:1 | 48.6% | 97.3% |
| High / Low | 1:1 | 48.6% | 97.3% |
As you can see, the maximum payout in European Roulette is capped at 36 times your stake (35:1). This is what you'll get from winning a straight-up bet.
The easiest type of bet to win is either even/odd, high/low or red/black. These will give you double your stake back and on average you hit them close to every other game round.
Volatility and Return to Player
The RTP of European Roulette is quite high. No matter how you place your bets you will always be expected to receive 97.3% back. While this is higher or identical to most roulette versions it is lower than the French version of Roulette that offers an RTP of up to 98.65%.
What does RTP mean?
RTP is your long term payback percentage – your expected winnings. An RTP of 97.3% means that on average you will receive £97.3 back from every £100 that you stake on a European Roulette table. In other words, the casino's edge is 2.7% and in the long run you are expected to lose £2.7 for every £100 wagered.
Like all roulette versions the volatility in European Roulette is very fluid. It will vary greatly depending on how you place your bets. The highest volatility is reached by just betting on a single number. The lowest one, which can still grant you a profit, is achieved by betting on all numbers except for two.
While we wouldn't recommend betting on all numbers except for two (as you would probably find this very boring), you would in fact win 35 out of 37 times. That's a 94.5% win chance. The win would be extremely low though as it would only be 1.02 times your total stake. Should you for instance bet £10 you would only receive £10.2 back on each win.
With a single number bet you're only expected to win once out of 37 game rounds. That's only a 2.7% win chance. However, if you bet £10 and do win that would earn you a hefty £360.
What does volatility mean?
Volatility is a measure of risk versus reward. The higher the volatility, the higher the risk of losing on a short term basis will be. However, higher volatility also means higher potential reward so if you do get lucky you can usually win a lot as opposed to low volatile bets/games that have quite limited payouts.
Frequently Asked Questions
How can I increase my chances of winning in European Roulette?
As the RTP of the game is the same no matter how you decide to play it, the best way of increasing your chances of winning comes externally. More specifically from using promotional offers that gambling sites are running as welcome bonuses or temporary campaign offers. Any extra value which you're able to get will boost your long term chances of winning.
How can I increase my chances of winning in European Roulette?
More or less all are. Some of the most popular and innovative ones include Lightning Roulette with randomly boosted winnings and Double Ball Roulette with a massive jackpot bet that can pay 1300:1.
Relevant news