The Best poker Variants to play & win – with RTPs & Payouts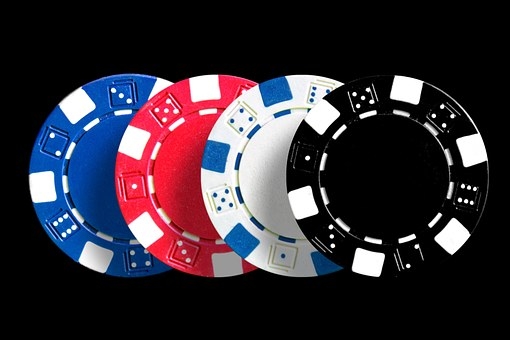 Wondering which are the most popular online poker variants? Here are the top poker variants to try and play for fun and a win today.
Which is your favourite online poker variant? Poker is the oldest table game in history but it has evolved over time. Over the years, game developers have created a wide pool of exotic and exclusive poker variants.
Most of the poker variants in our list are found at the top UK online casinos.
Glossary:
Community cards – cards that everyone uses
Dealer/croupier – The house dealer/person handing out the cards to players
River Card – Final card
Flop – The first three face-up cars or the act of dealing the first three cards face-up on the table
Best Casinos
1. Texas Hold'em 99.47% RTP
In Texas Hold'em, the player with the best combination of five cards wins. (The winning combination must be two from the original cards and five from the 'flopped' cards on the table).
In every round, each player will receive two cards out of the communal deck. Players are not allowed to draw new cards or exchange new cards.
Once all players receive their cards, everyone places their bets. Three communal cards from the deck will be 'flopped' onto the table.
The betting continues until after the 5th card is 'flopped'. That's when you will place your final bets before turning up your original two cards.
There are some variants of Texas Hold'em:
Live Texas Hold'em Switch 97.4% RTP
There is a bonus bet and you are paid on any preflop Pair or Ace. Whenever you don't like the hole cards assigned to you, just switch for new cards.
Live Texas Hold'em Bonus Table by Evolution 97.96% RTP
You can place no more bets after the River card. The payout is up to 1000:1 in the Optional Bonus Bet for an Ace in either you or the dealer's hand. The first 5 Jackpot Bet could come with a share of the progressive jackpot or a fixed amount.
Texas Hold'em Bonus Poker 99.47% or 97.46%
It comes with a progressive jackpot and bonus bet. The current Jackpot size is shown on the left side of the table.
2. Ultimate Texas Hold'em 97.82% RTP
Ultimate Texas Hold'em is mostly like the standard Texas Hold'em, there are some slight differences.
For instance, you will play against the dealer/house instead of other players. You are also not allowed to fold or pushing the dealer to fold whenever you have a bad hand. Bluffing is also banned in this game.
The game accepts an unlimited number of players. Your goal is to decide whether to: Check, Play 4x or Play 3x.
If you decide to Play 4x or 3x, you will not be required to make any more decisions for the rest of the round. –But if you choose 'Check' you are allowed to raise x2 post-Flop or x1 post-River.
You will win up to 50:1 in the Trip Side Bet if your final hand is a Three-of-a-kind of higher. This side bet is not subject to the final results of the main game.
3. Live Caribbean Stud Poker 96.29% RTP
It applies the same rules as Texas Hold'em Poker. However, you play against the house/dealer instead of other players.
Delight in the poker suspense playing against the croupier, who must have a King and an Ace or higher hand to win. Plus, there are two alluring side bets and a progressive jackpot.
If you wish, you can place a 5+1 Bonus Bet which wins when your 5 Up-cards and the dealer's one UP-card create a three-of-a-kind. This comes with a 1000:1 payout.
There is a chance to win a fixed amount with the 3-of-a-kind or a Straight Flush. If you are good at the game, you could win the 6-figure progressive jackpot.
4. Oasis Poker 99.33% RTP
Oasis Poker is mostly considered a variant of Caribbean Stud Poker since the majority of the rules are the same. You are still playing against the house/dealer.
However, in Oasis Poker, players can exchange cards before deciding whether to raise or fold.
Since your double your bet before adding another card, you should only discard cards when it is necessary.
You could fold when:
You have 4 cards of a Straight or Royal Flush but the hand is not yet a Flush or Straight. (Remove/discard the non-royal, non-flush card)
You have 4 cards to an Outside Straight but lack a Pair (remove the non-Straight card)
You have 4 cards of a Flush but don't have a Pair. (Remove the non-flush)
5. Joker Poker (Video Poker) 98.60% RTP
It is also known as the 'Joker's Wild' since a joker is added to the deck. The additional Joker card is the wild card.
You can use the wild card to substitute/replace any other card in your hand to form a winning combination.
If one or more Jokers feature in your hand, the game automatically determines to give you the best hand.
Variants under Joker Poker include:
Double Joker Poker – The number of jokers in the deck double
Deuces & Joker Poker – Both 2s and Joker cards act as wilds
Joker Poker Power Poker – Allows you to gamble your wins in an extra double-or-quits mini-game.
6. Stud Poker 96.30% RTP
The main difference between Stud & Texas Hold'em poker is that there are no community cards.You will receive a mixture of face-up and hole (face-down) cards over several betting rounds.
You must pay an Ante before your play and the player with the lowest 'up card' is the first one to bet. After the first round, players will receive another 'up card' and the one with the best hand starts the betting.
You will continue to place bets until the final down-card is dealt. Whoever has the best 5-card hand wins.
7. Side Bet City 96.69% RTP
This fun and easy-to-play poker variant by Evolution Gaming takes you all the way back to the 1980's – with the flashy lights and classic soundtrack.
All you have to do is bet on whether you will win 7-card, 5-card or the 3-card. If you believe or think that none of the three hand options won't win, you can always choose the All Lose option. Winning pays out up to 1000:1
For £1 min and £10,000 maximum bet. You play against a paytable instead of other players or the dealer. And oh! You will be able to see the different winning hands and payouts on the screen.
8. Live Casino Hold'em 99.18% RTP
Here is a 5-card variant that comes with a single betting position.
Both you and the croupier are dealt the typical 2 individual and 5 community cards as in classic poker.
The main difference is the AA side bet which wins if the initial 5 cards comprise a pair of Aces or Better.
The deck of cards must be reshuffled after every round and the croupier will qualify with a pair of 4s or higher.
There is the bonus side bet which applies to the Aces or Better. You could also get away with the Jumbo 7 Jackpot side bet for the progressive jackpot.
With the live version, you will be able to see the unlimited number of players as they play the one hand that is dealt with.
Remember that there is a timer. If at any round, you fail to make your call bet in the remaining time, your hand will automatically fold.
9. 2 Hand Casino Hold'em 97.84% RTP
Most rules of this game are like casino hold'em, hence the shared name.
However, it comes with double the potential of winning – as you are allowed to play with two hands against the house or dealer.
What can we say – the fun and enthusiasm comes double in this variant.
You get to play with two hands. So, the suspense and adrenaline kick in twice! You also have more chances of winning.
Place the optional AA Bonus Bet and receive payouts if a Pair of Aces or higher is dealt in the initial five cards.
10. Live 3 Card Poker 96.63% RTP
Another exotic poker variation, Three Card Poker is played with a 52 –card deck that is re-shuffled at the end of every round.
The croupier will play with a Queen High or Better. Here, your ultimate goal is to beat the dealer with a much better 3-card hand. –But don't worry, there are many different ways in which you can create a winning hand.
The most outstanding factor is that a Straight hand has a higher ranking than a Flush.
The highest paying hand is the Mini Royal consisting of: an Ace, a Queen and a King. It comes with 5:1 payout.
The 6 Card Bonus and Pair Plus side bets offer 1000:1 and 100:1 payout respectively.
11. Omaha hi/lo or Omaha 8 96.45% RTP
If you are familiar with Texas Hold'em, Omaha will be easy to grasp. The rules are exactly the same.
However, while you get 2 hole cards in Texas Hold'em, you receive 4 hole cards in Omaha. Just remember that you only need two of the four hole cards to form your hand.
If you place a bet and your opponent folds before the showdown, you automatically win the pot without showing your hand. However, if there is a showdown after the final card is called, the best 'high' and the best 'low' cards each win one-half of the pot.
Note that all cards forming the 'low' hand must rank 8 or lower, hence the name 'Omaha Split-8-or-better'
Also, note that the Ace can server as both the 'lowest' in low cards and 'highest' in high cards.
Lastly, even if your 5 lowest cards form a Flush or Straight, you still got a low hand (all that matters is whether your hand ranks 8 or more).
12. Game King Video Poker
9 video poker pay sheets compressed into one adrenaline-pumping game!
Game King is one of the most thrilling video poker variants out there and is exclusive at Betsson Casino.
Your goal is to build up to the best hand possible, comparative to the paytable.
The 9 Game King video poker variants are:
Jacks or Better – Is the most popular version. All you need is a pair of Jacks to win.
Bonus Poker – You get more 4-of-a-kind pays for aces and low cards.
Bonus Poker Deluxe – You receive more wins on all your 4-of-a-Kinds
Double Bonus Poker – 4-of-a-Kind payouts are even higher and better
Double Double Bonus Poker –It comes with extra 4-of-a-Kind pay-groups with side cards
Triple Double Bonus Poker – High-adrenaline game with 4-of-a-Kind side cards
Deuces Wild – All the 2 cards are wild cards (can substitute other cards to form a winning combo)
Deuces Wild Bonus – All the 2 cards are wilds plus you can get unique 4 or 5-of-a-Kind wins.
Joker Poker – You get a joker in your deck, thus giving you more chances of winning.
Conclusion: Quick Tips to Winning Poker & Minimising losses
Don't overload the pot with medium-strength hands.
Use medium-length hands as bluff catchers.
Make additional bets when you are holding strong hands like a Pair or Better.
Build the pot using 3-bets when you have a premium hand.
Avoid playing every hand you have. If you are not sure, fold.
Think of your opponents in terms of 'the range of hands they could be holding'
Do not always rely on your 'favourite' or 'lucky' card number.
Understand that 'Tilt' will mostly hurt you or destroy your bankrolls.
Opt to play fewer hands and do it assertively.
Avoid being the first player to fold in the game.
Be aggressive in defence of your big blind.
Avoid playing with emotions and quit the game when you have reached your betting limit.
Go ahead and get some good old fun playing poker on these most trustworthy UK online casinos for poker and see how much you will win!
Relevant news