A Complete Guide to Playing at the Best Payeer Casinos Online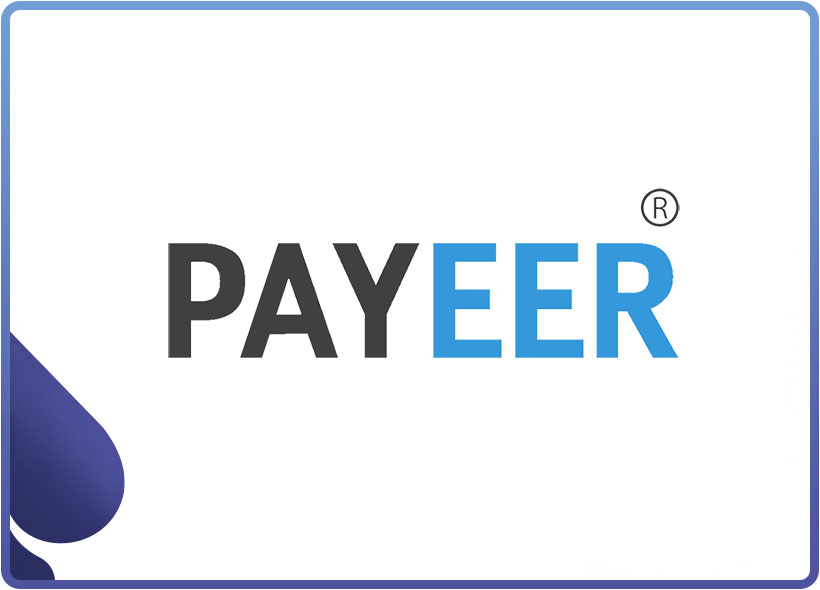 In this article, we have listed the best Payeer casinos online and explained how to get started with the payment method to fund your gaming account as well as to cash out. We have also described in simple steps how to create your Payeer account, how to verify your identity and how to make use of it to move funds to and from an online casino.
Additionally, the pros and cons and top Payeer alternatives have also been thoroughly analysed to help you make informed decisions. Find every single (and important) detail you need to know about playing at an online casino with Payeer right here. Let the discussion begin!
ONLINE CASINOS THAT ACCEPT PAYEER June 2023
Quick Facts
Year of establishment: 2019
Country of origin: Disputed; could be South Africa, Denmark, Russia, Estonia or The Republic of Vanuatu
Parent company: Paycorp Limited (Vanuatu based) and Fincana Limited or Fincana Osaühing (Estonia based)
Owner(s): Steven Kark and Rowan Swartz (Paycorp Limited), Stanislav Lattu (Fincana Limited), Liubov Svenzhentseva (Payeer); disputed ownership
Payment mode: Fiat and cryptocurrency transfer via digital wallet
Payment type(s): Online banking, mobile banking, crypto exchange
Language(s): Multilingual (5+ global languages)
Currencies: Bitcoin, Bitcoin Cash, DASH, Litecoin, Ethereum, Tether, US Dollars, Euro, Russian Ruble
Fiat accounts: USD, EUR, RUB
Crypto accounts: BTC, BCH, USDT, ETH, LTC, DASH, XRP
Deposit methods: VISA, MasterCard, Maestro/Cirrus, Crypto
Crypto trading platforms: AdvCash, QIWI, PerfectMoney
Service area(s): 200+ countries
Transaction time: Instant
Minimum deposit (Fiat): €/$0.01 (or depending on the payment mode)
Minimum deposit (Crypto): 0.0005 BTC (or depending on the cryptocurrency)
Minimum withdrawal (Fiat): €/$0.02 (or depending on the withdrawal mode)
Minimum withdrawal (Crypto): 0.001 BTC (or depending on the withdrawal mode)
Daily withdrawal limit: $999 (for unverified accounts)
Deposit fee: 0% – 7% depending on the payment mode and currency
Withdrawal fee: 0.5% – 3.99% depending on the payment mode and currency
Registration fee: 0
Account maintenance fee: 0
Mobile app: iOS, Android
Availability: 24/7
Our Rating for Payeer Casino Payment Method
Ease of registration – 5/5
Ease of verification – 4/5
Deposit – 5/5
Withdrawal – 4/5
Transaction fee – 4/5
Transaction speed – 5/5
Trust – 3/5
Security – 4/5
Availability in casinos – 2/5
Rewards and cashback – 0/5
Customer support – 2/5
What Drove Payeer's Entry into Online Casino Banking?
Piker or plunger – every online gambler needs to be assured their money is in safe hands. They need to be confident that they can deposit and withdraw funds without hassles and hopefully instantly.
Whether they are making a measly deposit or a hefty one, security and conveniences are always their top concerns. Nobody wants to play at an online casino where deposits take ages and withdrawals even longer.
Also, gambling sites with banking methods that cannot be labelled trustworthy do not excite players anymore even if they have the best games and bonuses in store. With gamblers turning more and more discerning, it is no longer an option for online casino operators to support legit, safe and convenient banking methods; it is an imperative.
Online payment methods, therefore, have picked up steam and evolved at a rapid rate. With more and more companies jumping on the bandwagon, this evolution seems ever-lasting. Every day, there is a new payment processing service provider in the market with more and better features than the previous.
Gone are the days when a gambler would depend on a wire transfer to deposit money at his favourite casino. Even credit and debit cards do not suffice alone now. Because gambling on the go is all the rage, paying on the go, too, has followed suit.
Indeed, this is the era of mobile banking and e-wallets. However, the competition has created quite a whirlwind where another form of payment has gained considerable momentum – cryptocurrencies! They are yet to draw level with their peers. But they cannot be kept out of the discussion when the talk is about the global banking segment.
In short, when it comes to making payments at an online casino, players now have a range of banking methods that are enough and to spare.
But although the power to pick a banking method of choice has been put in the players' hand, there are so many of them, it could easily leave you in a thick fog of confusion. The criteria are numerous depending on whether you mind paying the transactions fees or need to move as well as store funds, or want multiple funding methods or wish to remain anonymous when paying.
This could eventually put your potential plans of online gambling up in the air. At this point, a payment processor that is out of the common is what you need the most.
It should not flummox you with the same old features you find in a common payment processor. However, it should offer everything that would simplify and smoothen the process of funds transfer. Unconventionality is the key here.
This is where Payeer comes in.
It arrived in 2019, analysed the market and finally conquered it with its versatility. Although a baby payment processor in the food chain of global payment processors, it is a product with a difference.
Its primary focus is on fiat and cryptocurrencies. However, it supports a decent range of global traditional currencies as well. Apart from being an e-wallet, it also behaves as a platform for trading crypto.
This multi-currency payment solution has made its way into the list of trusted casino banking methods without indulging in one-upmanship. The anonymity of email accounts is its biggest benefit. No, Payeer is not your everyday banking solution.
Let's learn what makes it extraordinary and what could be its flaws.
What is Payeer and How Does it Work?
As we discussed earlier, Payeer is an electronic wallet operating under a PSP license. It has been specifically designed for instantly moving and storing fiat and cryptocurrencies. It also comes with an in-built trading platform that enables the exchange of these currencies and even their automatic conversions.
Payeer supports BTC, LTC, DASH, ETH, BCH, USDT, USD, EUR and RUB – all in one app. The best part is you can fund your account and withdraw money using VISA, MasterCard and Maestro/Cirrus. The payment processor further lets you buy and sell crypto using payment systems such as AdvCash, QIWI and PerfectMoney.
Its biggest benefit is seen in the field of iGaming where the payment processor offers users the ability to make transactions without using their local bank account or revealing any of their financial details.
You can send payments to more than 20,892 Payeer wallets all around the globe. A company jointly owned by Vanuatu based Paycorp Limited and Estonia based Fincana Limited, this one is available in over 200 countries worldwide.
Now comes the analytical part – how does Payeer work?
Remember, this payment provider is essentially an e-wallet. It might differ with respect to the currencies it supports. However, its core functionality remains the same as that of any digital wallet. Therefore, as is with any e-wallet, Payeer is dependent on its two main components – software and information.
The software bit works towards storing every personal detail the user feeds in. It includes name, email id, date of birth, address and similar information. The software component is also responsible for encrypting all the monetary transactions that happen via Payeer.
On the other hand, the component for information behaves like a database to store all the financial details fed in by the user. The list includes payment methods, bank details, card details, history of funds credited or debited and those to be transacted in the future as well.
Now, any deposit method linked to Payeer or casino website that supports this banking method would serve as a Point of Sales (POS) for funds transfer.
The moment a user proceeds to add funds to a Payeer wallet, it is treated as a debit request from the e-wallet and sent to the selected funding method (POS). Upon user authentication, the latter honours the request and releases the funds. Yet again, when a POS makes a payment request, Payeer honours it and releases the funds when the user authenticates the transaction.
The software and information components help in recognising such request and processing the payment. Because the entire procedure involves numerous checkpoints, you can rest assured that the transactions are taking place in a safe environment.
In a nutshell, using Payeer for gambling-related transactions is safe, quick and quite a pushover when it comes to functionality.
Read on if you want to know how to create a Payeer wallet account and use it to gamble online.
Step-by-Step Guide to Depositing at an Online Casino with Payeer
The operations of Payeer might sound super complicated for starters. Thankfully, you do not have to break your head over it. Your goal is to use the payment method to fund your casino wallet and withdraw winnings later. Gamblers who use it regularly can tell you it is a doddle.
For beginners, we have put together this step-by-step guide to help them understand how to deposit money at an online casino using Payeer. Please note that there might be slight variations in the processes depending on your country of residence.
Step 1: Register for a Free Payeer Account
People who are new to Payeer would have a hard time believing how easy it is to create a personal multi-currency account! All you need is a valid email id. With the registration process being a cakewalk, you can wrap it up within minutes, that too for free!
Note: Skip to step 2 if you already have an account with Payeer, or step 3 if you have confirmed your registration, or step 4 if you want to proceed without verification.
To register with Payeer, follow these 8 easy steps:
Click on the 'Create Account' button.
Enter your e-mail id in the required field.
Click on 'Create Account' to proceed.
Check the 5 digit verification code sent to your e-mail.
Enter it on the registration form and complete the process.
Wait for Payeer to send you a unique account name, password and secret code.
Save this info to log in or restore access to your account.
Tell us now, was not that a breeze? Payeer frees you from filling long and boring registration forms. It also dismisses the need to share phone numbers and addresses as most other payment processors do.
The password and secret code for recovery it sends at the end of the registration process are randomly generated so you can rest assured of their uniqueness. To be honest, we have never come across a casino banking method that lets you register as smoothly and quickly as Payeer does.
Note: The above steps are part of Step 1 and Step 2 on Payeer's registration form. We have discussed Step 3 later in the article.
Furthermore, when you reach the 3rd step of what we have listed for you, Payeer would offer you an option to continue without confirmation (that is without entering the secret code it mailed you). Even if you choose it, remember to store the account name, password and secrete code that appears on the screen in the next step.
This information appears automatically and gets deleted within 23 hours. Since you would need it to access your account, you must make sure this information is not lost in any way. Especially the account name (a unique combination of letters and numbers) should be saved without failing. There is no way to recover a Payeer account without it.
Step 2: Confirm the Registration
If you thought the registration ended there, you are wrong. Although your email is enough to sign up for a new Payeer account, the payment processor has a set of added criteria, which you must meet to fully complete and confirm the registration.
Note: Skip to step 3 if you already have confirmed your registration, or step 4 if you want to proceed without verification.
If you are yet to complete the sign-up process, follow these 7 simple steps:
Wait for Payeer to unlock Step 3 on its registration form.
Enter your first name and last name in it.
Correctly choose your country of residence.
Click on 'Done' to complete the process.
Wait for your Payeer account dashboard to open.
Download the login credentials in the available .txt file.
Store it in a secure place and keep it safe from any unauthorised access.
Congratulations! You now have a working Payeer account which you can use to send and receive funds online. But heads up! Payeer follows a stringent Anti Money Laundering (AML) policy which would compel you to verify your account or live with a withdrawal limit of $999 per day.
We strongly suggest you complete the verification process truthfully so you get to continue using Payeer without hassles and restrictions. If needed, use a password manager and vault software that would give you secure access to the info from any computer or mobile device that you authorise.
Step 3: Verify Your Payeer Account (Optional)
Verifying your Payeer accounts comes with a heap of benefits. Of them, dismissal of the daily withdrawal limit of $999 and freedom to choose any of the supported deposit methods are of utmost importance. The process is straightforward, quick and not too taxing.
Note: Skip to step 4 if you have already verified your Payeer account.
When you proceed to verify your account, Payeer would ask for your account number and password yet again. At the risk of repeating, we would like to remind you of the importance of saving the login credentials beforehand. You do not want to be locked out of your account, do you?
To start and complete the verification process, follow these 11 easy steps:
Log in to your Payeer account and head to your profile icon on the dashboard.
Find the option for verification from the dropdown and click on 'Go.'
Allow the profile and verification form to open up.
Choose your type of account (Personal or Business) and preferred currency.
Enter the email id and phone number you used to create the account.
Fill in your name and country of residence (Telegram id is optional).
Click on 'Go Next' to proceed with the next phase of verification.
Upload the required documents via your phone or on the desktop site.
Accept the terms and conditions laid down by Paycorp Limited for Payeer.
Click on 'Submit For Verification' and wait for an email notification about the receipt.
Get notified within 3 working days about the status of your account verification.
As proof of identity, Payeer would ask for a copy of your Passport or a national ID issued by the government of your country of residence or your Driver's Licence. These documents must be valid. You cannot submit an expired Passport, national ID or Driver's Licence and expect Payeer to accept it.
By the same token, the documents supporting your proof of address should be any utility bill not older than 3 months from the date of upload and with the bar code or stamp or bank account statement clearly visible. Your name and residential address on it should be in the English language. Uploading an old proof of address or a blurry one might get your verification request rejected.
Also, note that you can upload more than one national id card and proof of address. We strongly recommend you avail yourself of this option so Payeer does not find any chance to turn down your request. You need to submit soft copies each sized up to a maximum of 50 Mb in the following formats:
Avoid uploading edited images of the documents or their scanned copies. Make sure the documents have not been folded in any way. All parts and edges must be visible. The inclusion of added objects along with the document in the same photo might result in the failure of the verification process.
To upload the documents via your phone, you can use the QR code provided by Payeer. Alternatively, you can make use of the desktop site to upload files directly from your computer.
Please remember that Payeer might come back to you asking for additional documents for verification if the ones you submitted are not sufficient or satisfactory. There is nothing to worry about it. KYC (Know Your Customer) is a mandatory requirement that every fintech company must meet. Payeer is no different.
The verification process being stringent, your plans to use Payeer to play casino games online might take a backseat. Skip it if you do not want to share these official documents and are okay with the daily withdrawal limit as well as restrictions placed on using VISA, MasterCard or Maestro to fund your wallet.
Step 4: Top Up Your Payeer Wallet
This is the beauty of Payeer: whether or not you have verified your personal multi-currency account, you would still be able to load your wallet with funds and make deposits at online gambling sites. All you need to do is set the seal on your profile by completing all the steps specified for the registration process.
Note: Skip to step 5 if your Payeer wallet already contains enough funds.
You can fund your Payeer Fiat as well as Crypto accounts using multiple systems. The list includes major bank cards, cryptocurrencies and payment systems such as PerfectMoney, AdvCash and QIWI.
To top up your Payeer fiat account, follow these 10 simple steps:
Log in to your Payeer account and head to the 'Balance' section. Alternatively, you can also go to the 'Add' section and continue with the process.
Choose your preferred fiat (USD, EUR, RUB) account from the list of available accounts.
Click on 'Deposit' to open the payment window for that account.
Select the payment system (bank cards, cryptocurrency or other payment methods) using which you want to transfer funds (to be able to use bank cards, you must verify your account first).
Enter the amount you wish to transfer and allow it to automatically tot up to the final amount based on the applicable fee.
Click on 'Add' to initiate the transaction and let the payment order show up.
Click on 'Confirm' to proceed to the next step and get notified in your email about the payment order.
Follow the instructions on your screen to make the payment. You can also click the 'Pay the Order' button in the email you received.
Authenticate the transaction to complete the process.
Get notified about the money debited from your fiat or crypto account and credited to your Payeer account.
The steps for funding your Payeer crypto account are similar with slight differences. It happens through certified exchangers available on the dashboard. For instance, you need to choose your preferred crypto (BTC, BCH, USDT, ETH, LTC, DASH, XRP) account, following which, Payeer will give you a unique virtual address specific to the cryptocurrency you select.
Clicking on the 'Exchange' button would take you to the fascinating Trade platform on Payeer's dashboard where you can view the current exchange rates and price graph. Here, you can even buy and sell crypto.
Payeer's top-up fees vary from 0% to 7% depending on the deposit method you choose as well as the market conditions. Below is a table that details all the deposit limits specific to each payment method and the commission fee you would pay for adding funds:
PAYEER FIAT ACCOUNTS

Deposit Method

Transfer Limit / Transaction

Fee

Fiat (USD)

Fiat (EUR)

Fiat (RUB)

VISA

$0.01 - $7500

€0.01 - €7500

₽1 - ₽100,000

3.99% - 4.99%

MasterCard

Maestro/Cirrus

Cash Moscow

$500

€500

₽50,000

0% - 1%

Bitcoin

0.0025 BTC - 10 BTC

0%

Ethereum

0.1 ETH - 500 ETH

Tether

1 USDT - 100000 USDT

Litecoin

$1 - $100000

PerfectMoney

$0.1 - $100000

AdvCash

$0.01 - $999999

QIWI

$0.1₽ - 100 000 ₽

4.99% - 7%
PAYEER CRYPTO ACCOUNTS

Account

Transfer Limit / Transaction

Fee

Bitcoin

0.0005 BTC

0%

Ethereum

0.001 ETH

Tether

5 USDT

Bitcoin Cash

0.001 BCH

Litecoin

0.001 LTC

DASH

0.001 DASH

Ripple

1 XRP
Alright, if you have managed to follow the aforementioned steps, you now have funds in your Payeer account. Let's make good use of the money to funds your gaming account at the best Payeer casinos online.
Step 5: Use Payeer to Fund your Casino Account
Apart from its B2C banking method, Payeer also offers a B2B solution for businesses that need to accept payments online. Such business entities must become a Payeer Merchant first to avail of this product, which is a simple to use API.
Once a Merchant company implements it into its websites, it can start accepting payments from any Payeer user from all over the world. Many casino websites have found this worthwhile and are currently using it to enable easy banking.
Therefore, if you are a Payeer user, an adequately loaded account is all you need to get started at an online casino that supports the payment method. If you are excited about the money which you just added to your wallet, read on to know how to fund your casino gaming account.
Note: Skip to our list of the top Payeer online casinos if you are yet to register and create your gaming account.
These 10 simple steps should guide you to adding funds to your online casino account with Payeer:
Visit the online Payeer casino site of your choice.
Sign up to create your gaming account or log in to your existing account.
Head to the payment or cashier page on the casino.
Select Payeer from the list of available deposit methods.
Enter the amount you wish to deposit and confirm the transaction.
Wait for the casino site to redirect you to the Payeer login page or invoice page.
Sign in and choose the account (fiat or crypto) with which you want to pay via Payeer.
Honour the payment request made by the casino, authorise the transaction and complete the invoice.
Wait for the money to get instantly debited from your Payeer wallet and credited to your gaming account.
Use the funds to start playing games on the casino site.
It is worth remembering that Payeer does not charge anything when you transfer funds from your wallet to your gaming account. However, a small conversion fee could be involved depending on the currency you choose (USD, EUR or RUB). Furthermore, based on the deposit method you select, additional charges might be levied.
Make sure you have enough funds in your Payeer wallet. Your idea of the minimum deposit amount should always go beyond what the payment processor has specified for each method that it supports.
You must also consider the minimum value set by the online casino where you are going to play. More often than not, the two are different. In fact, some casinos might even set a discrete amount for Payeer alone, which could be either more or less than the minimum you need to put in to claim the bonus.
Our advice would be to transfer an amount that is equal to or more than the highest minimum suggested by Payeer or the casino in question. Always read the fine print and terms and conditions of the payment processor as well as the gambling site to clear all doubts.
How to Withdraw Funds with Payeer
Withdrawing funds with Payeer is simpler than adding funds. However, there are two ways to explain it:
Withdrawal of winnings from an online casino to Payeer
Withdrawal of funds from your Payeer wallet to a different e-wallet or crypto account.
If you have won on an online casino and are ready to withdraw with Payeer, do it without hassles in these 7 steps:
Log in to your gaming account at the casino site.
Head to the 'Payments' or 'Cashier' page.
Select Payeer as your withdrawal method of choice.
Enter the amount you wish to cash out.
Select the Payeer account (fiat or crypto) where you wish to receive the funds.
Confirm and submit your withdrawal request.
Wait for the casino to get credited to your Payeer wallet with the funds.
Do not expect an instantaneous transfer. Online gambling sites go to great lengths to make sure they are paying the right amount to the right person. Additionally, they must also ensure a user has successfully completed the identity verification process and met the wagering requirements as well as other criteria before cashing out.
For this reason, they will take their own sweet time to approve withdrawal requests and send you the money. Without any holdup, you can expect Payeer to pay you within 24 hours or 7 business days. You must also remember that there could be a withdrawal fee associated with the transfer. This is why you would never receive the full amount you cash out.
Once the funds reach your Payeer wallet (fiat or crypto), you can move the money to a different electronic wallet or crypto account. We are reminding you again, only a verified Payeer user would be able to withdraw more than $999.
This is how you can do it in 5 simple steps:
Log in to your Payeer account and head to the 'Balance' section
Find the Payeer fiat or cryptocurrency from where you wish to withdraw.
Click on the 'Withdrawal' button visible on it.
Allow the transfer window to open and pick your payment method of choice.
Select a template if you have any.
Enter the account number, e-mail, phone number, virtual payment address or crypto address based on the banking method you chose.
Enter the amount and let Payeer calculate the total by adding the transaction fee.
Select the currency if you have chosen a payment system like Payeer, AdvCash, QIWI or PerfectMoney (avoid if you select cryptocurrencies).
Click on 'Send' and authorise the transfer to complete the transaction.
Wait for the money to get credited to your preferred e-wallet or crypto account.
Please note that options like QIWI would be unavailable for unverified accounts. The transfer term for withdrawals is almost always instant. However, the minimum and maximum amount permissible for each transfer as well as the transaction fee would vary from one withdrawal method to the next and depend on market conditions.
In the table below we have listed the transfer limits, withdrawal fee and processing window for each payment system supported by Payeer:
Payment System

Transfer Limit / Transaction

Processing Time

Withdrawal Fee

Payeer Wallet

$0.02 / €0.02 / ₽0.10

Instant

0.5%

AdvCash

$1 / €1 / ₽10 - $900000 / €900000 / ₽55000000

1.99%

PerfectMoney

-

0.99%

Bitcoin

0.001 BTC – 30 BTC

0% + 0.00065 BTC

Tether

1 USDT - 100000 USDT

0% + 9.99 USDT

Ethereum

0.001 ETH - 1000 ETH

0% + 0.0065 ETH

Litecoin

0.01 LTC - 10000 LTC

0% + 0.01 LTC

Bitcoin Cash

0.01 BCH - 1000 BCH

0% + 0.001 BCH

DASH

0.01 DASH - 10000 DASH

0% + 0.006 DASH

Ripple

25 XRP - 100000 XRP

0% + 0.25 XRP

MasterCard Int.

$10 / €10 - $1300 / €1150





$4800 or €4800 (daily limit)





$20000 or €20000 (monthly limit)

Instant – 10 business days

3.99% + $5
Transaction and Monthly Maintenance Fees
Payeer's fees for transactions are competitive and among the industry lowest. Opening and maintaining an account come at zero costs. Internal transfers and trading operations might attract a small fee. Currency conversions start at 0%, which is absolutely grand. We have listed all the details in the table below.
| Type of Operation | Currency | Fee |
| --- | --- | --- |
| Account Opening | – | 0% |
| Monthly Service | – | 0% |
| Internal Transfers | USD / EUR / RUB | 0.5% |
| Trading Operations | USD / EUR / RUB / BTC / LTC / ETH / BCH / DASH / XRP / USDT | 0.095% |
| Currency Conversion | USD / EUR / RUB / BTC / LTC / ETH / BCH / DASH / XRP / USDT | Starts from 0% |
| API | USD / EUR / RUB | 0.5% - 0.95% |
Things to Consider While Using Payeer as a Banking Method in Casinos Online
Check availability: To avoid disappointment, make sure the casino you choose supports Payeer as a banking method before you jump into using it for online banking. Most importantly, check beforehand if it is accepted as a withdrawal method by the casino in question. Most gambling sites would allow deposits as well as withdrawals via Payeer. But those restricting cashout are not rare, too.
Money in, money out: To be able to withdraw winnings with Payeer, you must first fund your gaming account with it. No matter which deposit method you initially used, do not forget to add funds using Payeer at least once prior to withdrawing with it.
Insufficiency is not okay: Before you deposit money to your favourite Payeer online casino, make sure you have enough funds in your wallet. Calculate all the transaction and currency conversion fee before you make a deposit. Reload your wallet balance if needed.
Well informed is well armed: The deposit and withdrawal values specified by Payeer would surely differ from those set by the online casino you choose. Our advice is to always go with the higher value so you meet both requirements. This is a classic example of feeding two birds with one scone. Also, read the fine print and do your research beforehand so you are clear in your head about the transfer limits and fees.
Patience is a virtue: Payeer enables instant deposits and withdrawals. However, cashing out could take a little longer because the casino needs to make sure it is you who is requesting a withdrawal. It also needs to make sure you are reliable and have met all the requirements stated for withdrawals. Be patient and trust the process.
Consistency is the key: The information you fed in while setting up your Payeer account and verifying it should match the information you entered while registering with the casino. If you are called X and you open a gaming account in the name of Y, cashing out could be troublesome. Follow this simple rule: whatever is in your banking details goes into Payeer and the casino, too.
What are the Best Payment Methods to Top Up your Payeer Account?
Below is a list of the best payment methods to top up your Payeer e-wallet:
VISA
MasterCard
Maestro / Cirrus
Cash Moscow
Bitcoin
Ethereum
Tether
Litecoin
Bitcoin Cash
DASH
Ripple
PerfectMoney
AdvCash
QIWI
Depending on your country of residence and status of verification, some of the aforementioned payment methods might be unavailable for you. You would not find them in the list of available funding methods when using Payeer. However, it might so happen that you can view but cannot use them for making payments.
What are the Pros and Cons?
Pros
Payeer comes with numerous benefits. The top advantages have been listed below.
PCI compliant
Free registration
Easy account set-up
Global footprint
No phone number required for signing up
Simple verification process
Usable even without verification
Zero maintenance fees
Multiple funding methods
Focus on fiat and cryptocurrencies
Instant funds transfer in real-time
Encrypted transactions for end-to-end security
Enables international money transfer
Anonymity during funds transfer and withdrawal
Support for VISA, MasterCard and Maestro
12+ fiat currencies and cryptocurrencies in one account
Support for other e-wallets and payment systems
Suitable for online gambling
High transaction security
Trading platform to buy, sell and exchange various cryptocurrencies
Currency exchange at an internal rate or on the stock exchange
Affiliate commission on promoting the Payeer link on individual websites
Low fees and high limits for personal accounts
User-friendly website with easy navigation
Support for multiple global languages
Availability of a mobile app for Android and iOS
No declarations to tax authorities required
Feature for tracking payment history
24/7 technical support
Cons:
Up until now, we have pointed out only the good things about Payeer. Here is the bad part:
Disputed ownership and country of origin
No awards or accolades
Unverified accounts rampant
Capped withdrawals for unverified accounts
Transaction fee on deposits and withdrawals
Weak customer care
No VIP programs
No reward schemes
Country restrictions
Unavailability of certain deposit methods for unverified accounts
Irreversible transactions
Low transparency regarding transaction fees
Fee for SMS validation (~$0.05)
Large-sized mobile app
Moderate availability on gambling sites
Although the pros are way more than the cons, there are some serious issues with Payeer which might displease players. For instance, a lack of substantial information about the origin and ownership of a company is not the best aspect when you are trying to build a global user base.
Although Payeer is a joint venture of Paycorp Limited and Fincana Limited, much has been written and said about the beneficial ownership belonging to one Liubov Svenzhentseva of Russia. This brings in a lot of doubts even if Payeer has been able to establish a solid reputation built on its efficiency and track record.
A lax attitude towards unverified accounts is another red flag although it helps safeguard the anonymity of users. Its 6-level affiliate partner program further strengthens the doubts when you know some people out there are expressing their approval of the payment solution simply for their vested interest. On top of that, Payeer is yet to win any significant award.
A lack of recognition, VIP programs and reward schemes could easily become reasons for distrust as well. However, we cannot deny the fact that the payment processor has been able to demonstrate credibility and trust when it comes to handling online monetary deposits and withdrawals.
In short, Payeer, with all its flaws, must be doing something good that more than 18K people are using the platform happily and even more seem to be willing to join in. Of course, the final decision to use or avoid Payeer for online gambling lies with you.
Additional Information
History of Payeer
Most online sources of information report the year of establishment to be 2012 when the truth is Payeer has been active only since 2019. The official website does not give away much information regarding this matter as there is no 'about' page. Therefore, it is difficult to ascertain the truth.
Perhaps those who do their online research go by the year of establishment of Paycorp Limited since the company was launched during this time. However, the other partner company Fincana Limited is a relatively new entry in the market, which tells us Payeer has been around only recently.
Long story short, the history of Payeer is not extensive and hardly worth mentioning even if the payment processor heavily draws repute from its parent companies. Paycorp Limited, for one, has a strong standing as the company behind the incredibly successful ATM Solutions – the first Independent ATM Deployer (IAD) in South Africa.
It is also the founder of Drawcard – South Africa's first VISA gift card and Tutuka – one of the world's largest prepaid card issuing businesses. Furthermore, Paycorp Limited is the first company to bring mobile point-of-sale to South Africa. How did we know this? – By visiting the official website of the company.
Interestingly, it has not mentioned Payeer anywhere in its list of achievements, which leaves us questioning what could possibly be wrong. On the other hand, we failed to find a working website that could lead to Fincana Limited, the other partner company. But from what we know, this company has existed since 2019 and has no noteworthy achievements that can attest to its merit.
Awards and Accolades
At the time of writing this article, Payeer has not won any significant award or any award at all for that matter. It has not been able to receive any notable mention as well. This is not surprising given its short history of not even 2 years. But we are much hopeful Payeer would soon be able to get the attention of the world and bag many awards on its way to success. Watch this space for more information.
The Payeer Mobile App
Payeer offers a native mobile app for Android as well as iOS users who prefer gambling on the go. You can download it for free from Google Play Store or Apple App Store. This app is intuitive and loads pretty damn quickly.
The Payeer app is packed with all the features available on the desktop site, which means you can access your personal multicurrency account, send and receive fiat and cryptocurrencies, use the trading platform for crypto exchange and enjoy instant funds transfer.
The best part is you do not need to enter any password to unlock the app on your smart device!
At the time of writing this review, Payeer's iOS app is sized 117.1 MB and requires iOS 9.3 or later. But its compatibility with Android operating systems and size depends on the device type. We are assuming the app would not work on old Android devices and should require Android 10 or up.
Interestingly, Payeer has not provided any detail regarding its privacy practices and handling of data on the Apple App Store. It is important that any app developer provides this information lest the application needs to be discontinued after a certain period.
Additional features are absent in the app. However, you can enjoy push notifications which make using the app more convenient and easier. The interface is user friendly so even a novice can use it without hiccups.
Loyalty Program, Cashbacks and Rewards
Users of e-wallets often look for opportunities to make money for old rope. If you notice carefully, most digital payment methods have some kind of VIP or loyalty program, cash back scheme or reward ready for new and regular users.
A classic example is Google Pay, which offers virtual scratch cards for almost every transaction – whether you are paying money to someone or receiving it. Of course, what you get from those scratch cards depends on your lady luck. It could be anything – a cashback, a discount coupon or no reward at all.
Another example is MuchBetter, which does not have a VIP program, but offers a point reward system. Users receive reward points for adding funds to the wallet, sending cash to someone or making payments online. These points can be accumulated to participate in a lucky draw and win a cash prize.
The idea behind these reward systems is to keep users engaged and loyal to the platform. Surprisingly, Payeer has none to offer! It does not even have an invite-only scheme which we can mention here.
This could come across as a real bummer, especially when you want to gamble online. Gambling is putting in money in the hope of winning more money. You want everything to work in your favour. The casino must hand out juicy bonuses and so must the payment method. Otherwise, what is the point of using it?
Full List of Countries Where You Can Legally Use Payeer
Below is a complete Payeer supported countries list:
Australia

Antarctica

Andorra

Algeria

Anguilla

American Samoa

Armenia

Aruba

Albania

Austria

Belize

Burundi

Barbados

Bolivia

Botswana

British Virgin Islands

 





Bulgaria

Belarus

Bahrain

Bouvet-island

Benin

Bahamas

Burkina Faso

Bosnia

Bangladesh

Comoros

Cocos-keeling-islands

Cyprus

Cameroon

Curacao

Cambodia

Chile

Cote d'Ivoire

Cape Verde

Christmas-island

Djibouti

Dominica

Denmark

Dominican Republic

Egypt

Eritrea

Ethiopia

Estonia

Equatorial Guinea

Fiji

Faroe Islands

Finland

France

Guadeloupe

Germany

Guinea-Bissau

Greece

Ghana

Gibraltar

Gambia

Grenada

Gaza Strip

Guinea

Guernsey

Guam

Gabon

Hong Kong

Haiti

Herzegovina

Ireland

Italy

Iceland

Indonesia

Jamaica

Kuwait

Kyrgyzstan

Kenya

Luxembourg

Laos

Lebanon

Libya

Moldova

Malta

Martinique

Montenegro

Mayotte

Macao

Macedonia

Montserrat

Monaco

Mali

Marshall Islands

Mauritania

Morocco

Malaysia

Malawi

Maldives

Madagascar

Norfolk Island

Nepal

New Caledonia

Nauru

Netherlands

Namibia

Oman

Pakistan

Puerto Rico

Papua New Guinea

Palau

Peru

Philippines



 

Poland



 

Panama



 

Qatar

Russia

Romania

Swaziland

Saint marten Dutch part

Sri Lanka

South Africa

Senegal

S

aint Pierre and Miquelon

Saint Barthelemy

Serbia

Solomon Islands

Saint Martin French Part

Sweden

Saint Lucia

Saint Kitts and Nevis

South Korea

Saint Vincent and the Grenadines

Slovenia

Sierra Leone

Svalbard and Jan Mayen

Turkey





 

Tanzania

Tuvalu

Taiwan

Tunisia





 

Tonga



 

Trinidad and Tobago





 

United Arab Emirates

Uruguay

Uganda

US Virgin Islands

United Kingdom

Vatican City

Vietnam

Vanuatu

Wallis And Futuna

Western Sahara

Yemen

Zambia

 

 
Full List Countries Where Payeer is Unavailable for Card Payments
Although Payeer is available in more than 200 countries, it does not accept bank card payments from the following countries:
| Angola | Afghanistan | Colombia | Chad | Congo |
| --- | --- | --- | --- | --- |
| Cuba | Canada | India | Japan | Mexico |
| New Zealand | Nigeria | Palestine | Rwanda | Syria |
| Sudan | United States of America | Zimbabwe |   |   |
…and many other countries.
This explains why Payeer is almost always absent in US-first casinos and gambling sites meant for Indian players.
Privacy and Confidentiality
Because online payments at gambling sites or even generic ones almost always come with heavy risks, Payeer takes the matter of privacy of users extremely seriously. As part of its anti-money laundering policy, the payment system would ask you to provide personal and financial information at the very beginning, especially if you wish to make card payments via the platform.
Periodically, Payeer will also prompt existing users to participate in surveys and complete certain questionnaires. This is done to collect demographic information, identify and respond to user needs and thereby improve the services.
Everything you feed into the Payeer system is considered confidential. No information you provide shall be disclosed by Payeer to third parties under any circumstances unless there is an official request or your consent.
Leniency is maintained for small volumes of payments through the Payeer system. However, for large volumes, the payment processor might ask you several questions to ascertain the security of your account. The site is protected from DDoS attacks, which tells us carrying out financial transactions via Payeer is safe.
Payeer Customer Support
Customer support is not one of Payeer's biggest strengths. Although it does not do a bad job, it is yet to be par excellence.
Firstly, to get in touch you need to send a message to Payeer by filling out a form available on its website. You would be handed out a digital ticket and notified about the receipt of your complaint via email. The response period and timeline for dispute resolution are 24 hours.
However, no other way of contacting the support team is available – nor over the telephone, neither via live chat, which is a disappointment. The absence of an FAQ section makes it even worse. This is the era of quick response and easy availability of information. Deprive users of this convenience and they would not think twice before voting with their feet.
To test the efficiency of their email support, we sent them a message asking some basic questions. To our surprise, Payeer responded on time and with the right answers. Overall, we can safely conclude that the customer support system might not be quick or well facilitated. Yet, it does not let you down.
How to Close your Payeer Account
If you feel Payeer does not serve as a safe or convenient casino banking method, you can discontinue using it and close your account at any time.
All you need to do is contact the support team on the desktop site or apply for the closure via the support section available on your account. You must state the reason for the closure and withdraw any remaining balance in your wallet to your bank card within 30 days from the date of request of closure.
After you make this request, your Payeer account will still be active and accessible for withdrawal of the balance amount. Once the period expires, you will no longer be able to access your account. However, if you failed to withdraw the balance amount, you can get in touch with the support team and request a withdrawal in a manner that can be reasonably acceptable for Payeer.
Following similar rules, you would also be able to access your transaction history by contacting the support team for a period of one (1) year from the date of closure. Remember that Payeer would still reserve the right to accept or reject a withdrawal request post account closure. This is done to prevent money laundering, terrorism funding and similar other criminal activities.
Top Banking Alternatives to Payeer
Depositing money to an online casino comes with huge risks and concerns about convenience. Thankfully, Payeer is not the only banking method out there that is safe, easy to use and convenient for quick payments. There are a host of other methods that are equally good. For those of you trying to find the right Payeer alternative, we have listed the best ones below:
Trustly
NeoSurf
PayPal
EcoPayz
Sofort
Jeton Wallet
Cryptocurrency
Security Tips for Using Payeer to Gamble Online
Do not, under any circumstances, share your Payeer log in credentials with anyone, no matter how trustworthy the person is.
Do not respond to messages or emails requesting you to disclose your Payeer credentials.
Change your password frequently (at least once every 3 months) to keep your account safe from unsolicited access.
Always check the details of a recipient twice or if needed, thrice before sending funds.
Do not honour payment requests from potential recipients who do not seem trustworthy.
Make use of Payeer alternatives if you are not confident enough of using the payment provider's services.
In case of any untoward situation where you lose the device that had your Payeer account on, change the password immediately by logging in from a different device.
Be watchful of snooping eyes when using Payeer over a public Wi-Fi connection.
Do not let your guard down when choosing Payeer casinos; not all of them are to be trusted.
Bottomline
Payeer functions much like any other electronic wallet. It is intuitive and pretty straightforward in its operations. Competitive transaction fees and maintenance of anonymity of users are added advantages.
A disputed history and lack of responsive customer care might put you off. However, the ability to send, receive, store and exchange fiat, as well as cryptocurrencies, are major reasons to use Payeer for online gambling. What's more! You can even earn some quick cash through referrals.
FAQ
Who is behind Payeer?
The ownership of Payeer is rather confusing. The company is jointly owned by Vanuatu based Paycorp Limited and Estonia based Fincana Limited. By that token, the respective owners – Steven Kark, Rowan Swartz and Stanislav Lattu should have full rights over the company. However, it has been found from multiple reports that one Liubov Svenzhentseva of Russian origin is the beneficial owner of Payeer. Interestingly, she is also believed to be the owner of Paycorp Limited as well as Fincana Limited. In fact, she has been found to be registered as a nominee director of Paycorp Limited.
Is Payeer an electronic wallet?
Yes, Payeer is an electronic wallet, but with a difference. It allows the deposit, withdrawal and storage of major fiat as well as cryptocurrencies. Additionally, it also acts as an exclusive trading platform for crypto exchange.
Who can use Payeer for banking online?
Any citizen or tax resident of a country where Payeer legally operates as a banking solution can sign up and use the platform provided, they are 14 years or above. Please note that Payeer requires all users to furnish information about their nationality, domicile and tax residency as well as valid documents to support the same.
Which countries use Payeer as a banking method?
At the time of writing this article, over 200 countries use Payeer as a banking method. Find the full list here.
Is it possible to send funds to another country using Payeer?
Absolutely! Payeer being a global e-wallet for fiat and cryptocurrency exchange, you can use it to send funds to any country where it legally operates. In fact, when you use Payeer at an online casino, you might be doing just that – sending funds to a foreign business entity.
What is the minimum deposit with Payeer?
The minimum deposit to fund your Payeer account is $/€0.01 or ₽1. This is true for fiat accounts only. The values for cryptocurrencies would vary. Please remember that every online casino would fix a certain minimum deposit for payments via Payeer. This value is different from the one Payeer sets for funding the wallet.
Which are the top online casinos that support Payeer?
Online casinos with Payeer as a payment method are many. Of the whole motley, we have selected the top three and listed them below:
Casino 1
Casino 2
Casino 3
Can I claim the welcome bonus if I deposit with Payeer?
The eligibility criterion for claiming the welcome bonus with Payeer deposits depends entirely on the online casino you choose. Some sites would let you claim the bonus when you make the first deposit using the payment method. Others would simply restrict it as they do it for Skrill and Neteller. To be able to claim the welcome bonus, you must also meet the minimum deposit requirement set by the online casino.
My transaction through Payeer was not completed. Would I get my money back?
If your transaction through Payeer was not successful due to technical reasons, the payment processor would almost always refund you immediately. In most cases, the money would not get debited in the first place. But even if it does, you can get in touch with the customer support team and request a full refund. Do not forget to enquire about the reason behind the technical failure.
I transferred funds to the wrong person. How to recover the money?
Because Payeer does not facilitate Stop Payments, you cannot halt, pause, cancel or reverse a payment once you initiate it.
If you happen to accidentally send money to an unintended recipient, there is no way to recover it unless you can get in touch with the person and resolve the matter on your own. For this reason, our advice to you would be to use the Payeer platform with utmost caution. It is always better to be safe than sorry.
Is Payeer safe to use at online casinos?
Payeer has proven to be one of the safest banking methods for online gambling. From offering anonymity to letting users customise notification settings to receive a verification code every time they log in – this payment processor offers all the conveniences. The site is safeguarded from DDoS attacks and all transactions are encrypted. We are fans of the login system that requires you to save your unique account name, password and secrete code so no one else can access it. A major drawback could be the speed of query response if you happen to face any issue. Other than that, there is no reason to not trust Payeer for casino banking.
Is Payeer legal?
Jointly owned and operated by Paycorp Limited and Fincana Limited, Payeer is a legit and global financial service provider. It offers its services in Europe under the jurisdiction of Fincana Limited and in the rest of the world under the jurisdiction of Paycorp Limited.
Payeer holds two prominent licenses that are proof of it being a legal business entity:
– Vanuatu Financial Services Commission (VFSC) License #15068 under Financial Dealers Licensing Act.» dated 19.06.20.
– Ministry of Economic Affairs and Communications Estonia (MEAC) Virtual Currency Service License #FVT000136» dated 17.09.2020.
Only those financial service provides that can demonstrate credibility in carrying out safe financial trade are rewarded with these licenses. Doesn't that bespeak the trustworthiness of Payeer?
Can I withdraw money from an online casino with Payeer?
You can withdraw money from any online casino with Payeer if it supports the payment method and does not have a clause in its terms and conditions restricting the activity. While most Payeer online casinos would let users deposit and withdraw money, some might disable withdrawals. It is best to check with the casino before you proceed. Moreover, withdrawals might be subject to numerous other criteria such as the successful deposit of funds using Payeer before withdrawal or complete verification of your identity or even fulfilment of rollover requirements specified by the casino. Your ability to withdraw winnings with Payeer would also depend on the verification of your digital wallet account.
Does Payeer come with a mobile app?
Being a modern-day fintech company, Payeer has left no stone unturned in demonstrating high competence. It offers a native mobile app for iOS and Android users which contains all the features available on the desktop site. Users can download and install it from Google Play Store or Apple Store. It is also available on the official website of Payeer.
Why is Payeer common in online casinos?
Payeer has set its footprint in more than 200 countries worldwide as a safe and trusted banking solution that enables quick funds transfer. Many of these countries have a subtle or deep interest in online gambling and allow the operation of casino websites under their jurisdiction. Any casino site with Payeer as a banking option would let any user of the method, be it from the same country or another, deposit and withdraw funds without too many restrictions. Additionally, support for multiple currencies and a massive trading platform for major cryptocurrencies make it a payment method of choice when you want to place a bet online. In short, an extensive global availability coupled with its versatility and feature richness is the reason Payeer is common in online casinos.
Do I need to undergo a verification process to request withdrawals via Payeer?
Although Payeer wants you to verify your account, it is not mandatory. An unverified account comes with certain restrictions such as capped withdrawal limits and unavailability of bank cards for adding funds to the wallet. Yet, you would be able to request withdrawals via Payeer from any online casino without undergoing the verification process. At most, you would be able to cash out a lesser amount. But who cares as long as you can get out some money? Of course, verification of your gaming account is absolutely necessary if you do not want your winnings to be withheld.
Are withdrawals through Payeer instant?
Yes, withdrawals through Payeer are always instant. But the window for processing your withdrawal request might vary depending on the casino you choose. Some casinos release payments within 24 hours if you have successfully verified your identity. Others take about 3 to 7 business days, excluding weekends and bank holidays to settle your dues. Always check with the casino beforehand to clear all your doubts about the processing time for withdrawals.
Does Payeer facilitate Stop Payment?
Unfortunately, Payeer does not facilitate Stop Payment. Once you initiate a transaction, you cannot pause, stop, cancel, reverse, or divert it. Therefore, to be sure you are sending funds to the right person, always double-check before confirming a transaction. Refunds are not impossible, but could easily get complicated especially if the recipient has ill intentions.
Who is behind Paycorp Limited?
Paycorp Limited is officially owned by Steven Kark and Rowan Swartz – the founders of ATM Solutions, the first Independent ATM Deployer (IAD) in South Africa and owners of the Paycorp group companies. The company is headquartered in The Republic of Vanuatu and operates under the licence of the Vanuatu Financial Services Commission (VFSC). According to some reports, it is believed that Russian Liubov Svenzhentseva is the beneficial owner of Paycorp Limited. She also owns Payeer and is registered as a nominee director at Paycorp Limited.
Who is behind Fincana Limited?
An Estonian by the name of Stanislav Lattu is the face behind the crypto payment processor Fincana Limited. The company is licensed in Estonia by the Financial Intelligence Unit (FIU) as the competent regulator. Fincana Limited is believed to be owned by the Russian Liubov Svenzhentseva who also owns Payeer. Lattu, on the other hand, has been found to be a nominee director at Fincana Limited.
What happened to the Payeer Platinum MasterCard credit card?
After the termination of its partnership with MasterCard, Payeer has discontinued its Platinum MasterCard credit card facility. The payment processor earlier used to offer this banking card in its physical as well as virtual form, enabling users to move funds worldwide without commissions. The good news is Payeer calls it temporary discontinuation, which gives us hope that the facility will return soon.