NextGen Gaming – King Kong Fury Sneak Preview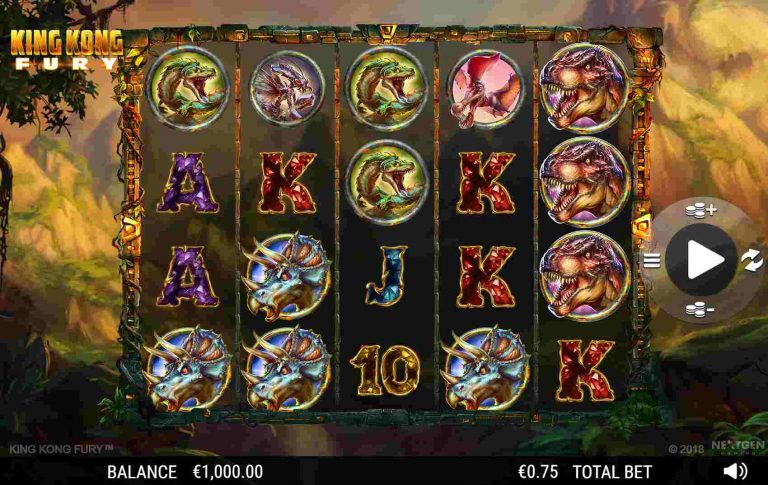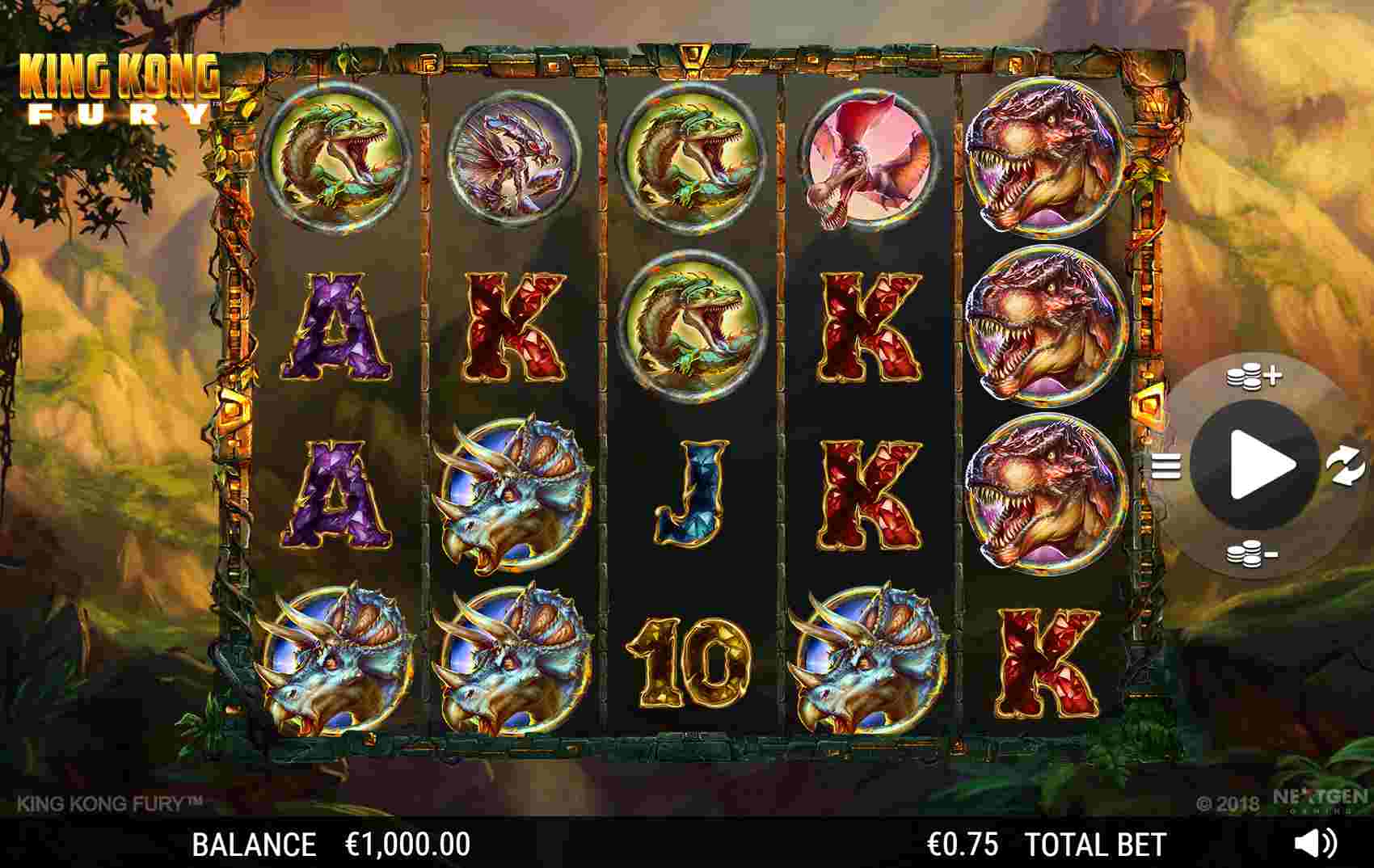 King Kong Fury casino game is the latest slot game from NextGen Gaming and is one of their most exciting yet. Inspired by the film "Kong: Skull Island", released in 2017, their brand new casino game plays across all devices including mobiles and as an arcade version. There is a free game mode that has up to one hundred free spins. High quality graphics and animation set the lush scenery of Skull Island where Kong fights with a variety of creatures including snakes and dinosaurs. Features include a limitless supply of randomly generated free spins.
General View
It costs from 25p to £200 to send the five reels spinning and has fifty winning pay-lines. Generous free spins are frequently triggered and there's a base game that can add up to fifteen beasts and twelve wilds to the reels. Symbols include playing cards, dinosaurs and the bonus symbol of Kong's heroine, Anne Darrow. Kong himself is a wild symbol and can replace any of the others apart from a bonus scatter which only ever lands in the three centre reels. Play revolves around a series of randomly triggered free spins.
Special Bonuses
Kong's Call can appear at any time accompanied by a burst of jungle chanting. Kong then arrives, adding up to twelve wild symbols which can lead to very large wins. Lightning Reel is randomly generated and adds up to a total of fifteen symbols featuring beasts. A beast is then chosen at random and when combined with the other reels, it can produce a significant jackpot. Raging Re-spins is a generous feature that allows extra free spins even during free spins themselves. Anne Darrow is a bonus symbol that can appear at any time and rewards the player with multiple free spins. If Anne Darrow lands on the first and last reel at the same time, there is a cash prize to the value of four times the original bet. Statue symbols then reveal extra free spins of between three and ten, which are in turn doubled giving a free spins total of between nine and one hundred. There is no limit to how many free spins can be earned with this bonus as it can be triggered even while the feature is in play.
Kong Playing Tips
The way to landing a lucrative jackpot is to watch for the right bonus symbols. Five Tyrannosaurus Rex symbols in a row results in the stake being multiplied ten times. When a wild stack stays locked the player has extra re-spins.
Fast Paced Fun
King Kong Fury casino game is fast, furious and exciting. As a high variance slot game, winning lines might not turn up quite so often, but when they do, the potential is there for a really large jackpot that can be up to 12,500 times the stake. But Kong's feature of so many free spin bonuses more than compensates as it allow players to continue enjoying the game.
Best Casinos
Relevant news