Casino dealer salary: how much do casino dealers make?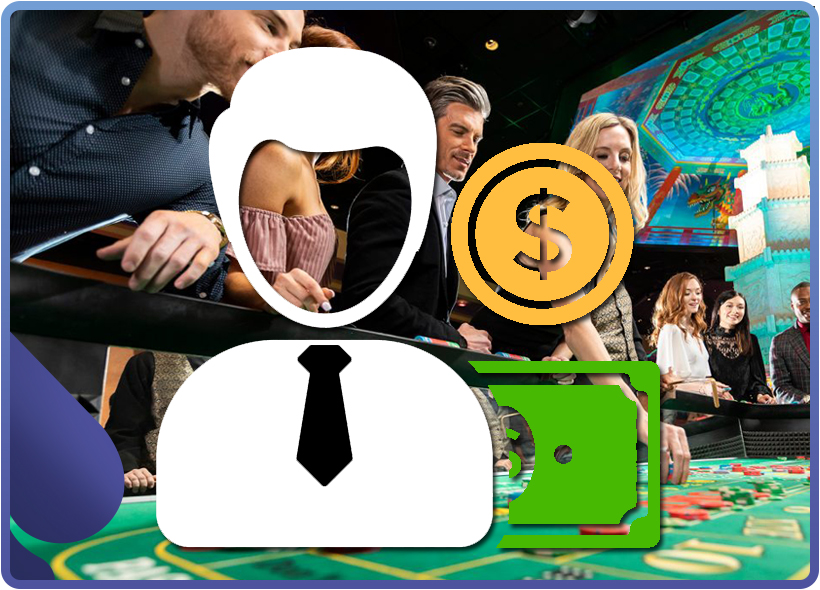 Ever considered a career as a casino dealer? If not, you might just want to think about it. As a croupier you'll earn an average salary, but if you fully master the profession (and speak multiple languages) you can work anywhere in the world — as the most popular casino games are globally played. The job itself is also quite diverse, as social interaction plays a major role during your activities. As a casino dealer it is therefore not only your job to master the game to perfection, but your appearance and social skills are also crucial: you are the one hosting the players and leading the game.
Whether a player wins a huge amount and you're the one announcing the good news, or there is a losing customer giving you the blame for the louzy cards, you will need to know how to handle the situation. Luckily, many casinos offer complete in-house training programs so you will be able to deal with every situation. Moreover, you won't need any studies to get started as a casino worker. Does this sound interesting to you? We'll tell you everything about the career opportunities and how much casino dealers make.
Job requirements
It's needless to say you must be at least 18 years old in order to apply for a job as a casino dealer and usually you'll be required to speak English and preferably a 2nd and 3rd language as well. Some math skills are also important, as you'll need to make quick calculations during the games. Because of the height of the gaming tables, there are sometimes height requirements, meaning you need to stand somewhere between 5 feet 4 (1.63m) and 6 feet 4 (1.93 m) tall. Because working hours are usually at night, you will need to be willing to work during irregular working hours. Finally, a lot of casinos will request a certificate of conduct.
Application process and training
Your career as a dealer at a land based casino starts with the application procedure and an internal training program. Depending on the game, this training will usually take somewhere between 2 to 6 weeks and will be counted as paid working hours. After the training, there is usually an internship period and finally an exam before you can officially call yourself a fully skilled casino card dealer. Once you've gone through this process, the game shouldn't have any no more secrets for you and you should be able to take a seat behind the gaming table and fill in a leading role. Note that the above steps can slightly differ per casino.
Full-time or part-time
Working part-time and full-time are both possible at most casinos. In a lot of western countries there are many part time workers who study besides their job as a dealer.
A part-time job as a casino croupier can easily be combined with a study as you mainly work in the evenings. Expect to work at least two shifts a week.
How much does a casino dealer make?
Although the job might sound very interesting to some, in the end it's the card dealer salary that counts as well. A croupier earns an average of £2,500 gross salary per month. We need to mention something here though: have you ever thought of how much casino dealers make in tips? Well, the above salary is actually partly made up of tips (tronc) that dealers receive as it is quite common for winning players to give croupiers a tip as a token of appreciation. This tip is usually shared with other croupiers working on the same shift. For many students, working as a croupier is a great part-time job as you earn about £14 per hour and work about 2 evenings a week. A part-time contract of 7 – 14 hours p/w is very common and can be easily combined with a study, if you would ask most students.
Growth opportunities as a card dealer
We do want to point out that the career opportunities are rather limited for casino croupiers. You can retrain yourself so that you can get work as an all-round dealer for multiple casino games, but besides that there aren't a lot of career growth opportunities. One of the positions you could aspire is to become a floor manager, which consequently requires more experience and additional training. One of the biggest benefits of working as a card dealer, however, is that most table games have uniform rules (or slight variations), giving you the opportunity to work everywhere in the world (where gambling is allowed). Clearly, this would also mean you'll need to be able to speak the language of the country you want to work.
Best Casino list that You Can Try!
100% up to €/$/£200 with Free Spins
100% up to €/$/£1000 with Free Spins
100% up to €/$/£1000 with Free Spins
100% up to €/$/£1500 with Free Spins
100% up to $/€200 with Free Spins on Twin Spin Megaways
Relevant news