Best casinos in Edmonton, Canada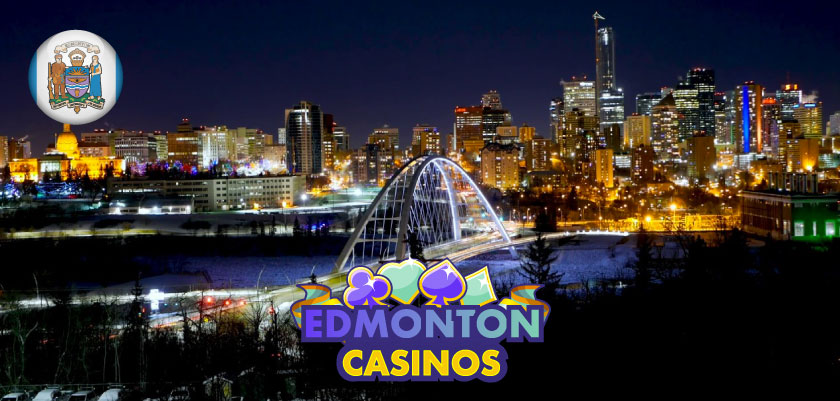 Edmonton is Canada's fifth city and Edmonton Metropolitan Area is known as one of the most entertaining places in the country. The Canadian province of Alberta is situated in the southwestern region of Canada and apart from its biggest city Calgary (which is also considered the province's main gambling destination), there's also a lot to do in Edmonton as well. Today we will focus on Alberta's second largest city.
Although number two in terms of size, Edmonton is Alberta's capital city that offers a lot of stunning monuments and entertainment options. People who visit Alberta will mostly want to enjoy nature, but we suggest you don't miss out on the city of Edmonton one you're around. As there are over 20 casinos in the province, you won't be surprised that it was pretty easy for our casino pro's to come up with 5 favourite spots in the Edmonton Metropolitan Area.
---
Best Online Casinos in Edmonton
Play casino games online at a legit, trusted and recommended online casino who accept players from Edmonton
Best online casinos in Canada
---
Gambling in Edmonton
Canada's gambling laws are very flexible and this is also the case for Edmonton. People visiting or residing in Edmonton that want to gamble are free to do so if they're 18 years or older. This is the same minimum age you need to be in the province of Alberta to drink alcohol. Most of the games of chance you can think of are available for Edmontonians, including: sports betting, lottery games, casinos, bingo, and online casinos.
Casinos in Edmonton
Brick and mortar casinos in Edmonton, however, offer pretty much everything you can imagine. With a few major Edmonton casinos, there are literally hundreds of captivating games of chances to choose from, along with food and drink options, luxury accommodation and prime entertainment with a lot of ways to have fun, even if you're not into gambling. Each casino in Edmonton offers a wide range of the newest slot machines, biggest jackpots, best video poker options, and highly interactive live table games. Whether you enjoy spinning the reels or shuffling cards, you will definitely find some games that suit your taste and budget.
1. River Cree Resort and Casino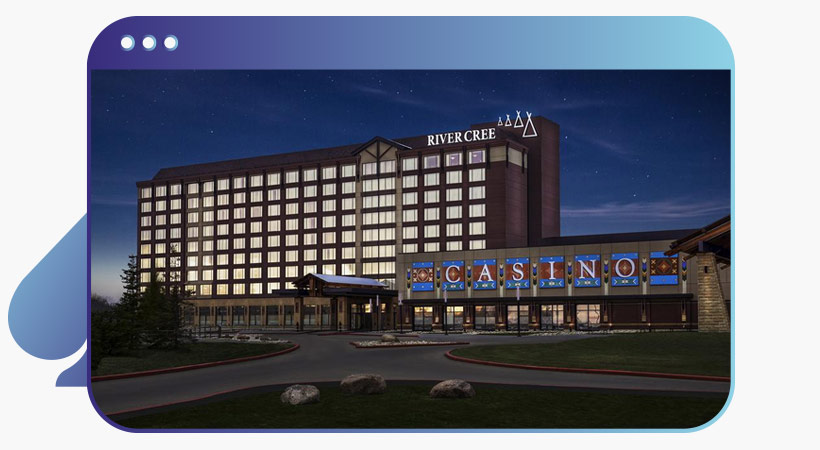 Although Edmonton is Alberta's capital, its biggest city is Calgary. This partly explains why most of the casinos you will find in Edmonton are rather small of size. The first casino casino Edmonton is quite a big one though. This means you'll find 1000 slot games and 50 gaming tables here, including popular games like blackjack and roulette. As the name suggests this gambling venue is more than just a casino as there are accomodation options as well. That includes a Marriott Hotel, a pool, a gym, meaning that all there are all sorts of leisure facilities. For people that are looking for the complete package, this is your spot in Edmonton.
2. Starlight Casino Edmonton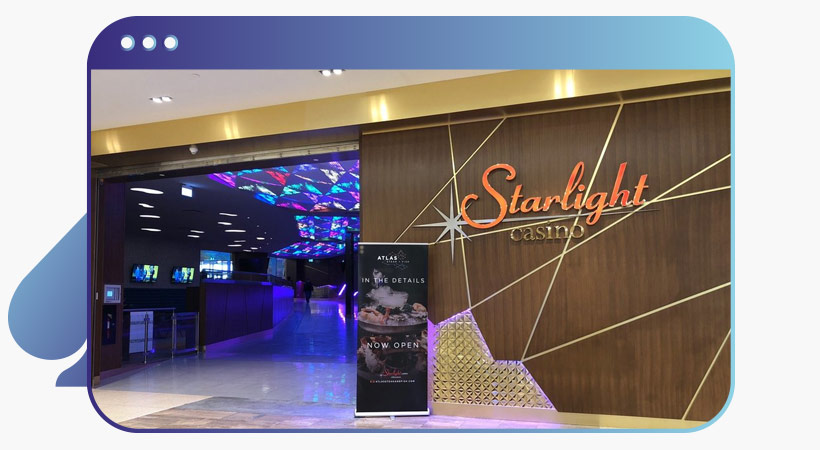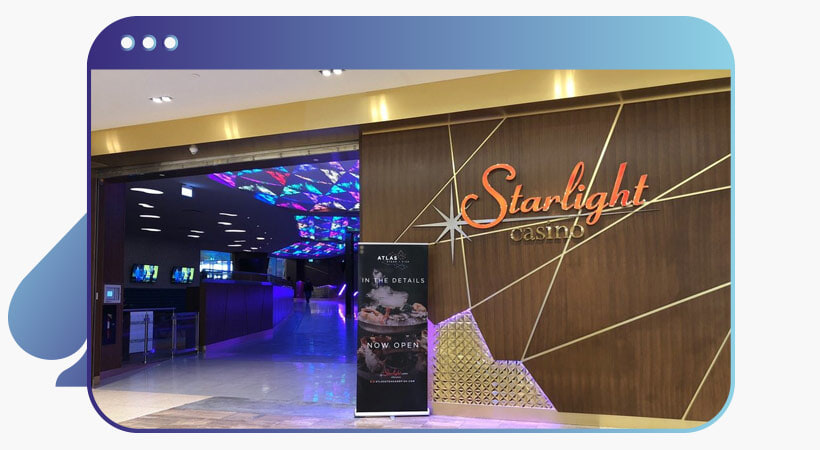 In the west of the city you will find the Starlight Casino which includes a lot of coinless slots in particular. These coinless machines are more or less standard nowadays, but the slots at Starlight Casino Edmonton are available for all sorts of players as they start as low as with penny slots up to dollar bets. With its special VIP room the high rollers will also feel welcome at this casino. Games that are available in the Starlight Room are blackjack, roulette, and a weekend money wheel. Poker fans will be lucky as well at this casino as there are many table games to enjoy. In fact: you might not want to miss out on the poker tournaments that are held on Thursdays. Regular poker games are open everyday from 11 am to 3pm.
Starlight Casino Edmonton
3. Century Casino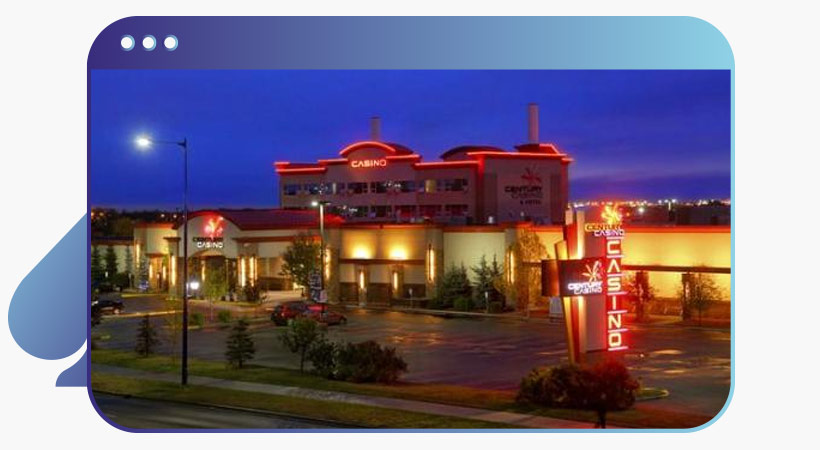 This is the most fancy casino of the city and it's located in the north eastern part of Edmonton. In this casino you will find 34 table games with roulette, blackjack, and craps all available. There are also regular poker tournaments and the main gambling floor includes more than 750 slots. Make sure you check out the more than 150 penny slots and the 8 VLTs at this gambling facility. Century Casino also offers players the opportunity to register for the so-called Winners Zone card which gives you some nice prizes in case you're lucky. Apart from gambling games there are a few restaurants with a variety of local and international dishes. If you liked River Cree Resort and Casino's building you will also like this casino's location as they're situated in the exact building. This also means you could stay at the Marriott Hotel that offers all sorts of rooms: from single rooms to spacious suites.
Century Casino edmonton
4. Pure Casino Edmonton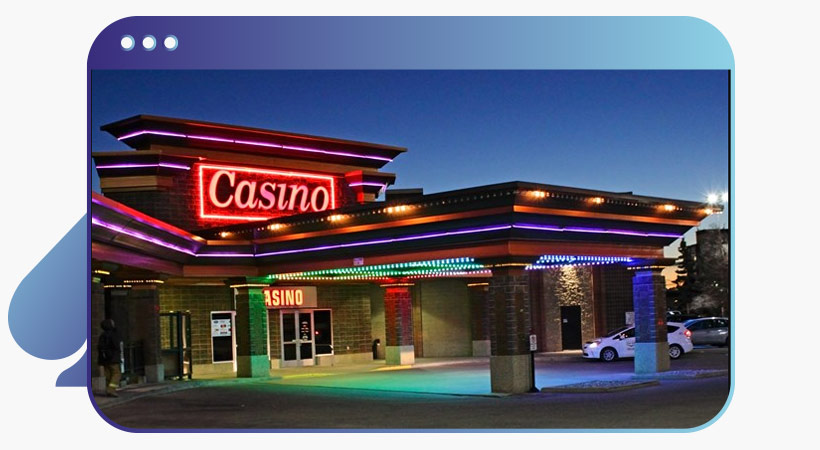 Pure Casino Edmonton is one of the many casinos that belong to the Pure network. This gambling establishment is not too far away from the city centre which means that it is not far away from Edmonton's most entertaining area. This means you'll never have any problems finding a casino, although Pure Casino doesn't offer one itself. Restaurants, au contraire, are widely available and you'll even be able to choose from traditional grill or Asian. In order to be fully updated on all the theme nights this casino offers we advise you to check out their website. Although not as big as the other venues, there is a lot to do inside this Pure Casino.
Pure Casino Edmonton
5. Pure Casino Yellowhead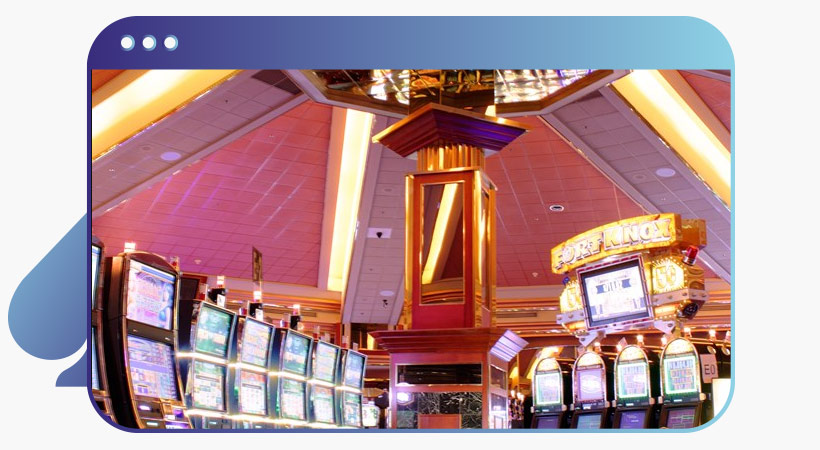 This is the second Pure Casino Edmonton in our top list of casinos in Edmonton. The pearl showroom is a real gem in this city as it'll easily transform from a business centre to a concert hall. There are a lot of sports gamblers to be found in this casino as it is common for people to gather at this Pure Casino to watch sporting events together. When it comes to gambling itself you'll find over 720 slot machines, table games like blackjack and roulette, more than 20 VLTs and over 10 poker tables. This will be enough to suit all your needs and the good thing is that they only close from 3am until 10am, so they're open most part of the day. In case you're hungry or thirsty, there are plenty of restaurants and bars available.
Pure Casino Yellowhead
Online gambling in Edmonton
The province of Alberta is known to be one of the most pogressive provinces of the country and those who think in a progressive way will also support freedom of gambling. This open minded approach has resulted in a dynamic gambling scene that attracts players from the whole country of Canada. When we take a further look at the online gambling options in Edmonton we are happy to say that there is a local platform available for everybody who wants to make a wager on a website that is owned and operated by local authorities. This way all money that goes into the online casino will stay in Edmonton, or at least in Alberta.
Local vs. foreign online casinos
No wonder more and more players have found PlayAlberta.ca's website and those that haven't can always play on foreign websites. This is not recommended, however, by local authorities, as there is no Canadian institution that regulates casino websites from overseas, meaning that you're not protected in case you run into problems with the online operator. The downside of sticking to a local website though is that the game portfolio is a lot less impressive while the same holds for bonuses and other incentives to prefer a local branded website above a foreign one. Good thing is that all websites are readily available as they can be accessed online. At the end: the choice is all yours. Make sure it's a responsible one.