Century Casino Edmonton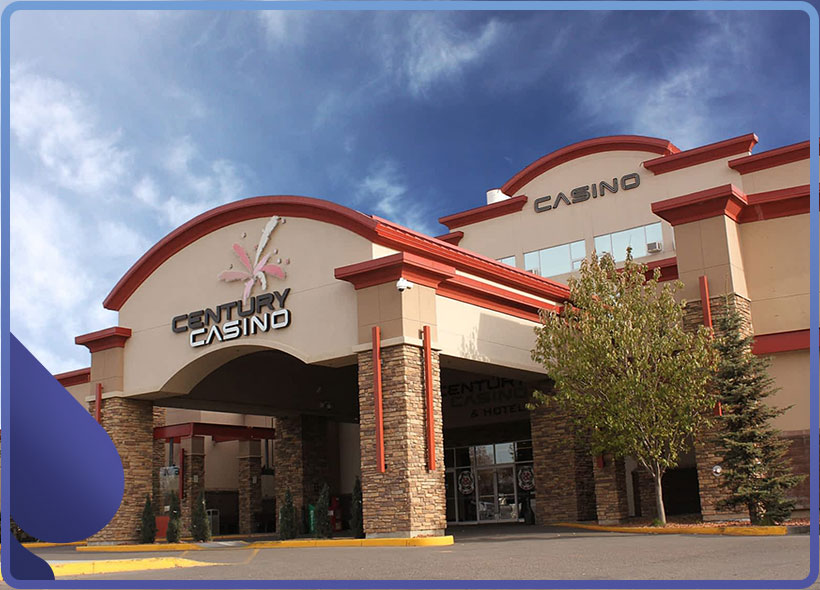 The city of Edmonton has earned itself the exquisite reputation as one of the most entertaining cities in Canada and it's easy to see why. Although a lot of people would consider Calgary first when heading to Alberta for casino fun, we would definitely recommend you to head to Edmonton. Yet another good reason to visit Alberta's capital city.
Edmonton has pretty much everything when it comes to monuments and culture, but they've surely managed to keep up with other big cities in the country in terms of gambling venues. There are more than 20 casino establishments in Alberta and a great portion of these casinos can be found in Edmonton. Today, we're visiting Century Casino Edmonton.
Century Casino Edmonton practical information
★★★☆☆
Lodging
Yes, Century Hotel
Entry fee
None
Dress code
Casual
Parking
Yes, self-parking & valet
Casino theme
None
Age restriction
18 years and older
Games
Slots, & table games
Opening hours
Every day from 9:30am – 3:00am
Food
Yes, 3 restaurants & 3 bars
Map
Location/address: 13103 Fort Rd NW, Edmonton, Alberta (AB) T5A 1C3, Canada
About Century Casino Edmonton
Century Casino Edmonton might not have the biggest casino floor of Alberta, but the 35,000 square feet surface should be enough to accommodate the needs of thousands of casino fanaticos every day. The gambling establishment also has its own hotel with 26 rooms available for gambling die-hards. The small hotel includes king, double queen, and king suits and ensures you've got all the comfort to make the most out of your casino experience. The game portfolio consists of the most popular games you can think of, like slot machines, VLT's, table games, poker games, and off-track betting. It ain't huge, but it sure is complete.
Game offer
Still, there are 750 slots available at Century Casino Edmonton which is a very reasonable number if you ask us. Not only can you enjoy the gambling fun at Century Casino, but there's often live music entertainment going on at this casino as well and the dining options are excellent too. Other than the regular slot machines, this casino establishment offers video poker games, 160 penny machines, and a table gaming area with about 35 games. High rollers can go for the High Limit Gaming Rooms which gives them a nice variety of table and slot games with higher limits. All poker games are played in a separate 24/7 poker room.
750 slots.
35 table games.
Food & Drinks
One of the best options at Century Casino & Hotel in terms of food and drinks is Mid City Grill, which is a very pleasant restaurant for breakfast, lunch, and dinner. The casino offers dining options with a large variety of culinary options from all over the globe as well as some Canadian favourites. If you're looking for a bit more excitement while enjoying your food and drinks, you can stop by the Sports Bar and Lounge where appetisers, desserts, and tropical drinks can be ordered while you watch your favourite sports team on big screens. There are three fun bars available throughout the casino establishment that offer spirits, (specialty) beers, and wines: One 31 Restaurant and Bar, Double Down Bar, and Deli and Mingles.
Dress Code
In line with other casinos in the province, Century Casino Edmonton doesn't enforce a strict dress code, allowing visitors to come dressed either casually or smart. With this in mind, you will clearly need to follow the general rules of the venue. Dressing inappropriately, breaking the legal gambling age, or other misbehaviour will lead to your removal from the premises.
Other casinos in the area
With some very interesting casinos in Alberta, there are certainly a few other casinos in the area to choose from and if you're looking for the whole package, we recommend you to visit the following two casinos as well. The first one even offers a complete resort to visitors.
1. River Cree Resort and Casino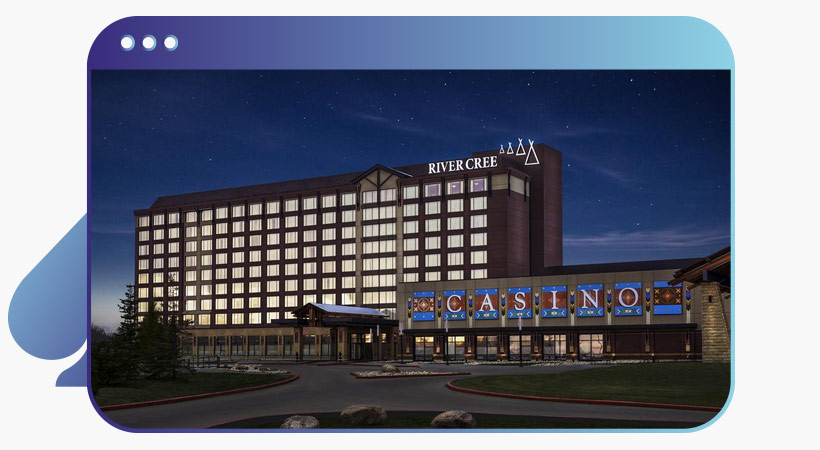 For the biggest venues of the province you would normally head to Calgary, but River Cree Resort and Casino is a very good option in terms of both fun and size. It even comes with a Marriott Hotel, a swimming pool, and a nice gym. Gambling wise, you'll probably have enough games to pick from as there are over 1000 slot machines and 50 gambling tables, meaning there's no lack of excitement at River Cree Resort and Casino. For people that are looking for a few days of relaxation and excitement in Alberta, this is definitely the number 1 spot of town. Whatever you're in the mood for, this Edmonton hotel casino will deliver.
2. Starlight Casino Edmonton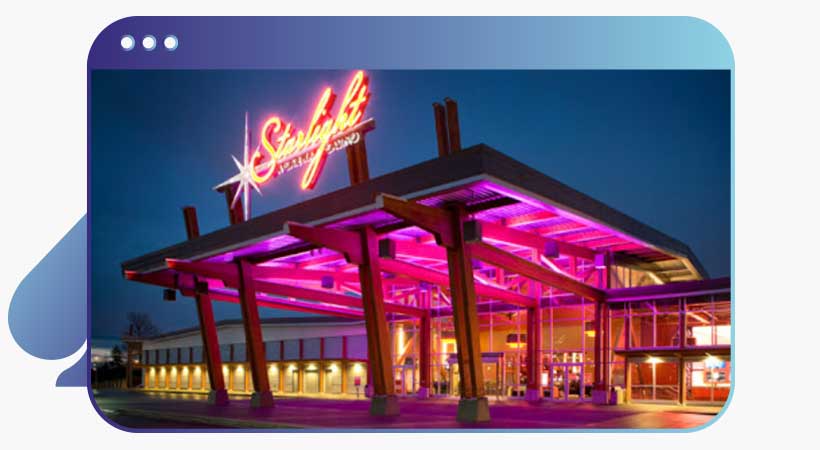 Starlight Casino is also located in Edmonton and a short drive will take you to the western part of the city where this casino is situated. The Starlight Casino comes with a large number of coinless slot machines that start with very low limits, making sure that every type of player can make a wager on the casino floor. This is certainly true for high rollers too, because there's an exclusive VIP room available for players who want to bet big. Poker enthusiasts will feel more than comfortable at Starlight Casino Edmonton as there are frequent poker tournaments at this gaming venue. Normal poker games open everyday from 11am to 3pm.
Starlight Casino Edmonton
Best Casino websites in Canada
Relevant news