Random Number Generator – What Is It And How Does It Work?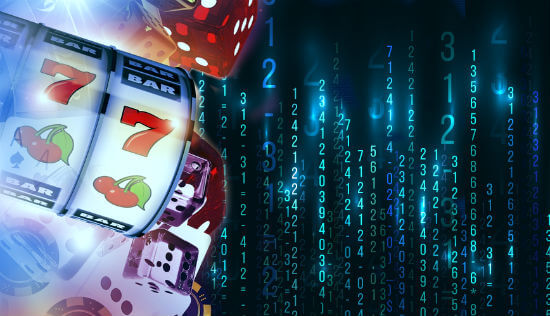 A random number generator is a computer program that is used to spit out results at random. There are various types of RNGs, and the ones casinos use are known as pseudo generators. What sets them apart is the fact that they don't require external input for them to produce an output. They only need a seed number and an algorithm. New results and seed numbers get produced every millisecond by taking the last one or two numbers produced and making use of a mathematical operation to come up with a new outcome that is random.
However, since no mathematical operation is random, a specific input will yield similar output all the time. This makes RNGs partially random. This is also what makes them vulnerable for hacks. Normally, operations and algorithms are fixed. Since there numerous known algorithms worldwide, in case a person knew the seed numbers and algorithms that casinos use, they could take advantage of that information to loot millions from these establishments.
Why the Randomness of an RNG is Important
Casinos offer games of chance. This means that you will either win or lose due to chance or luck. The outcome of any game gets determined by a random number generator. It could be by the roll of a dice, turn of a card or the roulette's wheel spin. Since all these actions come with random outcomes, a player can never predict accurately what will happen.
However, you can get some effects on the outcome of particular games. For example, in blackjack, you get to choose when to hit or stand, which directly impacts the overall results. Making the right decisions consistently will improve your chances of winning. However, you can never be certain what card you will get next. Although you can calculate the probability of whatever is likely to happen, deck shuffling makes every dealt card a random event.
The whole point of casino games, slots and gambling is that they are unpredictable and you can never be certain of what is likely to happen. Players have to risk their money on uncertain outcomes. This random nature of gambling is what makes it so much fun. The excitement comes from having a chance to win some cash while facing a risk of losing and having no control over it.
It is this randomness that makes it possible for players to win at any casino game. However, the house always wins since it has put in place a built-in house edge that automatically puts the odds at their favour. However, since the results of any game are random, the house edge only applies over a big sample size for probability laws to even things out. It is possible for a player to overcome the odds and win in the short-term.
How Fair Is A Random Number Generator?
Most online casino players believe that the games they play are sometimes not fair and that casinos use these generators to cheat them. This is just an unfounded concern. The reason why casinos use these programs is to make sure that all their games are fair. If relevant outcomes get produced randomly, the games' results are also supposed to perform in line with the true probability over a period.
In theory, it is possible for online casinos to program their RNG software to manipulate the produced numbers and, in turn, rig their games. However, doing that would most likely make the casinos lose their licences. Also, they do not have any reason to do it in reality. This is because the games are in their favour to start with due to the house edge. Although they will have to pay out to all the winning players, in the end, they will make their profits.
There are a couple of crooked institutions that are greedy, but these are few. Such fraudulent firms don't last long as they eventually get caught. This is the reason why most online casinos ensure that all their games are fair. Since reputation is everything for the online casinos, they strive to uphold it at all times.
Best Casinos in US
Relevant news