How to minimise losses in gambling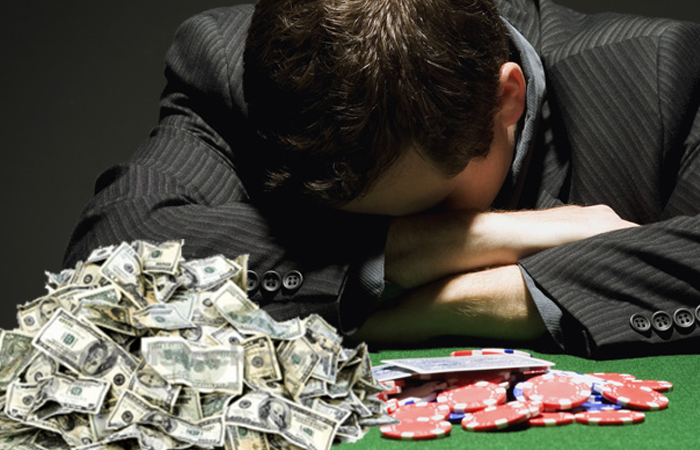 Learning how to minimise your losses when gambling is the ultimate test for being a successful casino player. So, what do you do to cut down on the losses?
If you ask a professional gambler how they do it, they will probably tell you something in the lines of minimise your losses. Gambling is an exciting activity, you could win or lose. That's what makes it so thrilling and adrenaline-pumping.
So, yes. Gambling is sometimes about luck and some strategy. But what differentiates impulsive and successful players is their ability to manage their money. Of course, playing at the top-rated mobile casinos is a great place to start.
In this article, we cover some strategies you can apply to minimise those losses as much as possible. We have compiled advice from experienced players who have had a significant taste of both winning and losing. Here are some tips to help you play. Whether you are playing table games, slots, live dealer or poker.
Only play at the best online casinos
Where you play matters more than anything else. At the end of the day, they are the ones who determine payout speed, games and wager requirements. When you search online, you will find many suggestions. That is why we have a compilation of the top-rated online casinos with generous payouts.
If you are going to gamble, you might as well do it in style, at a place with favourable policies and rules.
Go for High RTP games
RTP (Return to Player) is the percentage of losses that the casino gives back to you over time. Therefore, ensure that you select a casino game with the highest RTP. Online slots usually have the highest return to player rates, as compared to table games. Games like Rainbow Riches Pick n Mix, Mega Joker, Blood Suckers and Jackpot 6000 are well-known for their high RTPs.
Have a budget hourly, daily, monthly or weekly
Create a budget and stick to it. Abiding by the budget is the highest form of gambling discipline. It means you decide on how much you can afford to gamble and let it be final. This means you cannot bet a 'little' more than your budget limit whenever you feel like it. For example, if you plan to spend 2000 euros per month, divide this among the number of days you plan to gamble. Whether you do it daily or a few days every week.
Stop chasing your losses using the Martingale system
The martingale system is where you double your next bet in hopes of winning and regaining your previous loss. For example, you place a bet of 30 euros and loose. So, you make another bet of 60 euros so that if you win, you recover the initial loss and keep your profits from this bet.
Take your gambling as a business. That means don't chase your losses by betting more. You might just end up breaking your bankroll.
When playing a new slot, start with a few pay-lines
When trying on a new slot, always begin by activating a few pay lines to see how the game plays out. Of course, slots work with random number generators. However, knowing how well the pay lines pay will help you plan your bets.
Count cards to minimise the house edge
It is possible to minimise the house edge in games like blackjack and poker. As expected, the casino will make it hard for you to do this. However, if you pay attention, you can crack this. Attempt to count the cards that have been played to find the best game possible.
Make use of bonuses
Take advantage of no wagering casino bonuses to play some of the games without using your own money. What's even better, is that you will not have to meet a wager to withdraw your cash. Even if you opt for bonuses that come with a deposit, you have the chance of more time on your game without using your money.
Play at moderate speed
If you notice a losing streak, try reducing your playing speed. This means making fewer spins per hour or playing fewer hands in poker. You can even take a few breaks every hour to reduce your loss rate. Taking breaks also helps you relax and take the pressure off your shoulders for a moment.
Don't play with emotions
Again, gambling is all about having fun and taking a ride on the thrill. So, avoid investing your emotions in a game. Don't overthink your losses and don't be overconfident when you win. As long as you are playing within your budget, it does help to laugh at the losses sometimes.
Keep a track of the games you play
Keep a journal of your gaming to know your strengths and weaknesses. This will help you identify which games you are good at, the ones that offer high payouts and favourable house edges.
In sports betting, aim for spread betting than fixed betting
Fixed betting is just as it sounds – you are precisely betting whether your team will win or lose. It the kind of bet where the winning means taking it all and losing means going with nothing. On the other hand, spread betting is flexible (you bet on the difference between the number of points the team scored against the points indicated by the sportsbook).
Overall, take care of your moods while gambling. Even if you have a gist that you will win big, have a money strategy to minimise losses. Avoid splurging all your money into one bet.
Best Casinos in US
Relevant news