Casino Dene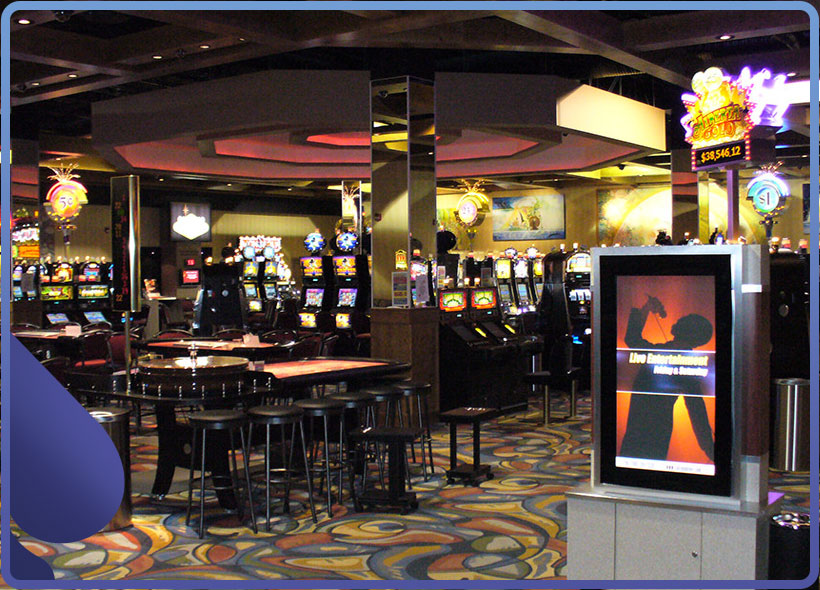 Alberta is a beautiful province, pretty much everyone in Canada will agree on that. It has a lot to offer as well in terms of gambling venues and our initial advice is that you head to either Edmonton or Calgary to get the most out of Alberta's best casino destinations. There are some other good options as well, that, for whatever reason, can be more practical to some. One of these options can be found in Cold Lake.
Today, we're heading to Lakeland. That is, we're going to the coolest spot in Lakeland with the best entertainment options. With two complete restaurants, free live shows every weekend and more than 250 different casino games to bet on there is always something going on at Casino Dene. This casino is in fact one of our first recommendations in Alberta.
Casino Dene practical information
★★★★☆
Lodging
Yes
Entry fee
None
Dress code
Casual
Parking
Yes, self-parking
Casino theme
None
Age restriction
18 years and older
Games
Slots, & table games
Opening hours
Mon – Fri: 12pm – 1am
Sat – Sun: 10am – 1am
Food
Yes, 2 restaurants
Map
Location/address: Route 28 &, AB-897, Cold Lake, Alberta (AB) T9M 1P4, Canada
About Casino Dene
Casino Dene first opened its doors on the 27th of September 2007 and the casino owners have managed to build one of the major entertainment destinations in the Lakeland. This land based casino in Alberta first began as a brand of the Denesuline (Chipewyan) Tribe of Cold Lake First Nations. The casino's main goal was to give the community an economic development plan that stands for opportunity and growth for the First Nation people. After an agreement with the Alberta Gaming and Liquor Commission (AGLC), the casino was built at about 300 km northeast of Alberta's capital city Edmonton. More precise, the casino is located in the reserve lands of Cold Lake First Nations in Cold Lake, Canada. This area is very popular amongst tourists as it houses breathtaking views and many spots to eat, drink and relax. Top attractions in Cold Lake include the Kinosoo Ridge which is a long time favourite amongst ice skiers, and we also recommend a visit to the Janvier Gallery and Cold Lake Museum. Sounds like the perfect place to enjoy a getaway combining the best of casinos and nature.
Game offer
Casino Dene is considered an excellent place to play, eat, danse, drink and basically get the best of what Lakeland has to offer in terms of entertainment. This casino property features 2 restaurants, a stage for live music and other forms of entertainment and a complete casino floor. Casino Dene offers a glimpse of the Las Vegas lifestyle to people in Alberta as it hosts both casino tournaments and the best of live stage entertainment. The casino floor features over 250 slot machines and a nice range of live tables for games like roulette and poker.
Slots: whether you are looking for a 1 cent, 1 dollar or 5 dollar slot, Casino Dene has exactly what you're after. The casino establishment offers a few hundred slot machines, which should be enough for most visitors to find their favourite game.
Table games: enjoy the excitement of a classic casino card game while testing your skills in one of the many tournaments.
Poker: at Casino Dene poker is definitely one of the most popular games and when you see the casino's calendar you'll easily understand why. There are frequent tournaments for games like Ultimate Texas Hold'em and Three Card Poker. Make sure you stay well informed and don't miss out on any of the tournaments.
Food & Drinks
Whatever the occasion may be, it's always a good idea to combine casino visits with premium dining options and at Casino Dene you'll feel just right. The restaurants are open to everybody older than 18 years of age and there are two options to choose from:
The Casino Dene Lounge: this lounge area includes some of the best signature meals and drinks you can get in the province of Alberta. You'll be surrounded by big screen tv's (so you won't miss any sports games) and if you're lucky enough you'll also be able to check out some of the other live entertainment options.
Aurora Bar & Lounge: this is the casino's newest restaurant that takes the culinair experience to the next level with some very original menu items and tasty cocktails.
Dress Code
Like most other casinos in Alberta you won't have to worry about very strict dress codes, but please prepare yourself for casual clothes. This means that shorts, jeans, t-shirts, sports wear, and clothing that reveal too much aren't allowed in this casino.
Other casinos in the area
Alberta is quite a vivid place when it comes to nightlife as there's always entertainment going on in this part of Canada. This is definitely true for gambling as there are over 20 casinos located in the province and some of them have the best amenities you could think of. Whether it's a hotel casino resort with a golf court and a spa or a small and cozy casino floor; you'll find it just as easy in Alberta as in other major gambling hubs in North America.
River Cree Resort and Casino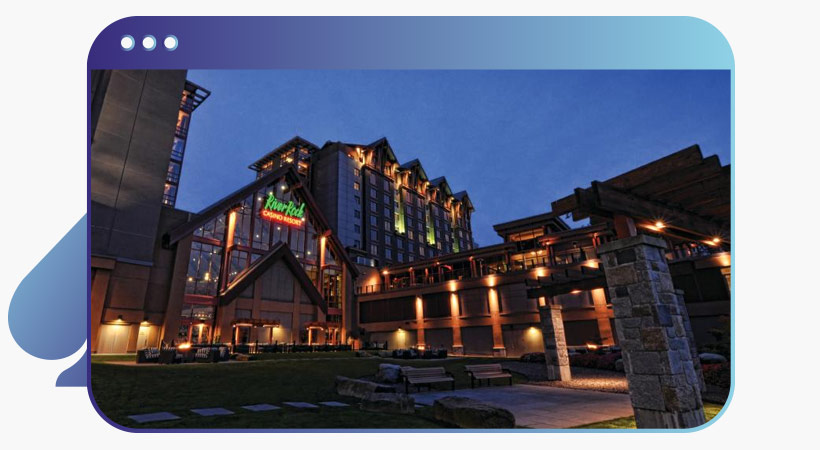 This is one of the biggest casinos of Alberta. The River Cree Resort and Casino includes a Marriott Hotel with all the luxury you would expect from this hotel brand. The casino floor is home to over 1000 slot machines and 50 tables offering the most classic table games like roulette, blackjack, and baccarat. This venue also offers nightlife and music shows so even if you're not a big fan of casino games, you will still have a lot of fun at River Cree Resort and Casino. It probably won't get a lot better than this, in the province of Alberta that is.
Stoney Nakoda Resort and Casino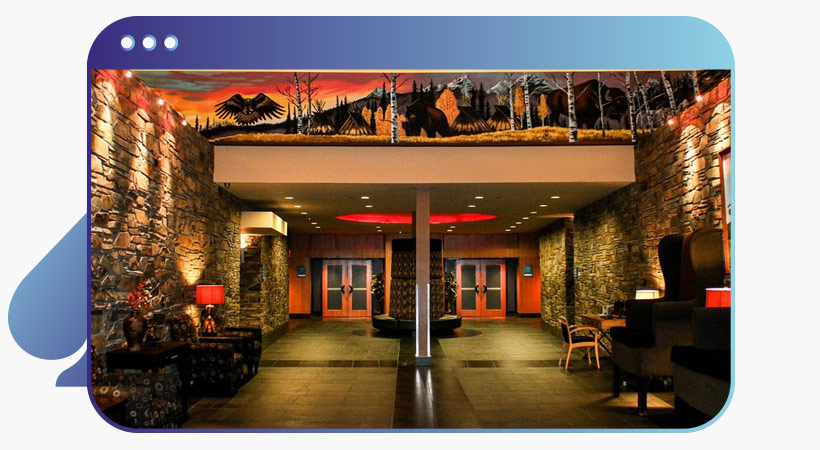 Alberta is an overwhelming place in terms of nature and the River Cree Resort and Casino seems to combine this perfectly with a thrilling gambling experience. There aren't a lot of casinos located in the Rocky Mountains and this is exactly what makes this place different from all the other casinos you'll find in Canada. Moreover, this is a First Nation Casino that is offered by the Stoney Tribal Administration. As you might've imagined by now, this gambling venue is the perfect spot to visit when you want to combine casino games and a place to take in the breathtaking scenery Alberta has to offer. We're sure you'll have a great time.
Stoney Nakoda Resort and Casino
Best Casino websites in Canada
Relevant news