What is a surrender in blackjack?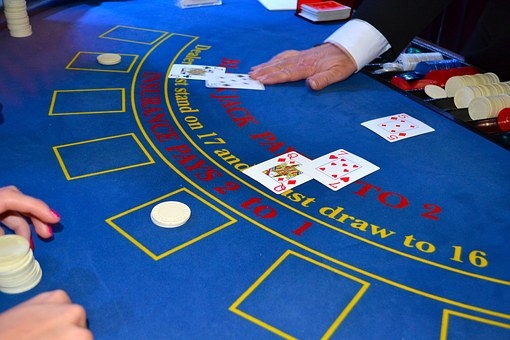 In Blackjack as in life, sometimes you have to know when it's time to stand your ground… and sometimes you must know it's time to flee! Case in point, the all-important yet little understood Blackjack maneuver typically known as the surrender: what is surrender in Blackjack, and when should you use it? What are the strategic differences between surrendering early over surrendering late? Is there statistical proof that surrendering can be the best option?
These are some of the questions we'll go through in this definite guide to the surrender option. This is increasingly more common in most of the big brand online casinos as well as in traditional casino rooms. If you have not been paying attention to this option, you should. It's actually there to serve the best interests of the player!
What is a surrender in Blackjack and when should you use it?
A surrender is an option that allows you to cancel a game and cut losses. Choosing to surrender simply means that you're willing to stop the current hand. You can do it by giving up half the amount of your bet and keeping the other half. You may sometimes be given this opportunity during a game of Blackjack that you are bound to lose.
Check out
At first thought the idea of doing a forfeit may seem unappealing to a rash emotional gambler. However, for rational players who care about long term results it can actually be a great deal. It will allow you to cut significant losses, and that, of course, will positively impact your bankroll. Think about it: you have a hand of Blackjack that you will most likely lose. Won't it be better to let go of half of your bet amount and keep the other half, rather than just risking and losing all? Of course it is!
There is no reason trying to satisfy the hollow hopes of pulling through a very unlikely win. As long as you make sure to only surrender hands that you have a very low chance of winning from a statistical standpoint, the numbers will always work in your favor and you will consistently win by cutting losses.
Not all casinos offering Blackjack will avail this option. That is why you may want to check up on the house rules beforehand. If you're planning to play hundreds or thousands of Blackjack hands, you should definitely favor casinos that allow you to surrender. In that way you can enjoy more games and higher profitability.
There are two types of surrender. They are called early and late, depending on whether you have seen the dealer's hand when you make this decision.
What is the difference between an early and a late surrender?
An early surrender means that you give up on the current hand before you even see if the dealer has a blackjack. You may be inclined to take this position early for a number of reasons.
Typically most people will only consider doing a late surrender. That means they will wait until confirming the dealer has a natural Blackjack before they surrender. You should keep in mind that surrender won't be an option give to you if the dealer does hit a Blackjack. It is possibly only in cases where the hand is not settled and you may or may not win depending on the next card.
A late surrender is more common
In general terms, choosing a late surrender is the wisest option. It's easier to make accurate predictions at that point in the hand. In fact, you'll notice that in most online casinos, only late surrenders are available and they might be simply referred to as "surrender". To really use this option to your advantage, you must develop a solid understanding of the statistics in each and, as well as being able to estimate your winning odds at a glance.
How to succeed in using surrenders to your benefit then? You should be constantly looking at the statistical possibilities of a hand. Only pick battles you may win and always pass on battles where the likely profitability is lower than the amount you will sacrifice by cancelling the bet. When you're confident that your odds of winning a bet are very narrow, it's usually better to lose half of the amount in your original bet rather than losing the entire amount. That's why the surrender option is extremely useful to players who like to play Blackjack scientifically. It is also fun to use advanced methods to try and predict the outcome of a hand. And the best thing is, you can keep on track on your bankroll.
Best Casinos
Relevant news