The Very Best Las Vegas Shows Not to Miss Out On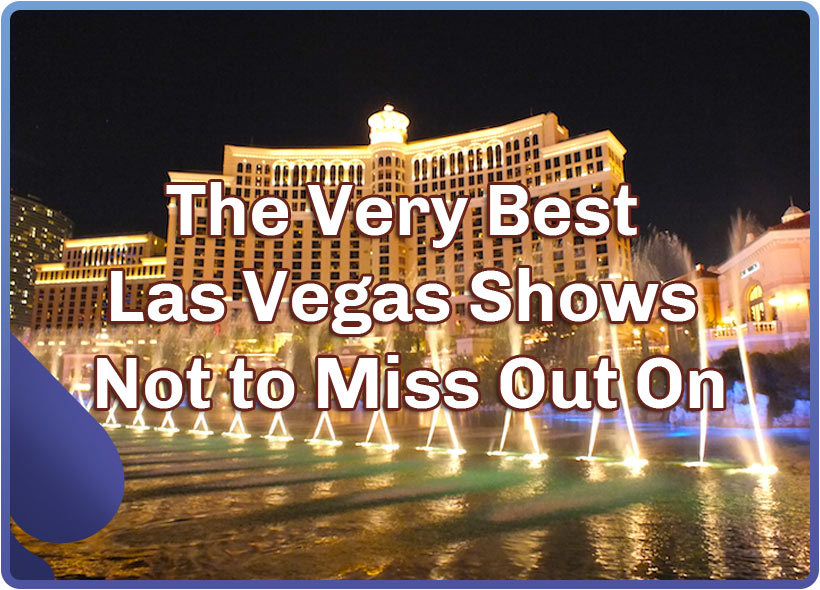 You may come to Vegas for the one-of-a-kind gambling experience that includes more than 50 sensational casinos on the famous Las Vegas Strip, but no visit is complete without watching some of the city's phenomenal shows. There's something incredible in store for everyone; magic, comedy, singing, dancing, striptease, circus acts and mind-reading – you name it.
There's a ton of top shows in Las Vegas and if you got the time and budget for it, we highly suggest seeing them all. But if you don't, you may be wondering which ones that are considered as must see and which ones that you could feel good about leaving behind? To answer this question, we have compiled a list of the coolest and best shows in Vegas!
Penn and Teller – Comedy Magic at Its Best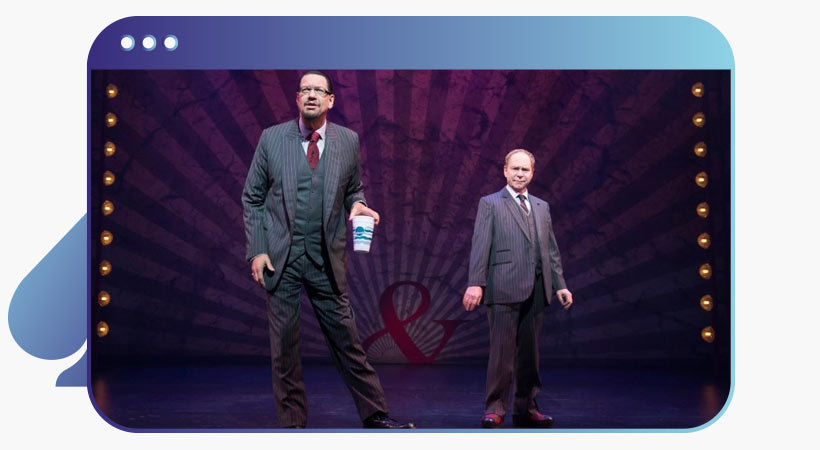 Type of show: Magic, Comedy
Location: Penn & Teller theater in the Rio convention center
Ticket price: $87 – $123
Duration: 90 minutes
You're probably no stranger to the names Penn and Teller as these two entertainers have appeared on several great television shows such as 'Bullshit', 'Tell a Lie' and 'Fool Us'. In Vegas they got their own comedy magic act, which is what they do best.
The show is a relaxed and family friendly one with great humor and mind-boggling tricks that include anything from sleight of hand and card tricks to much more creative ones. Penn is usually the one bringing the comedy while the quiet Teller delivers the magic. This magic often includes audience members.
If you're looking for easy entertainment, a good laugh and the feeling of "how the heck did he do that?", this is one of the best Vegas shows to visit. A tad expensive, but well worth it.
Cirque du Soleil – The World's Best Circus Acts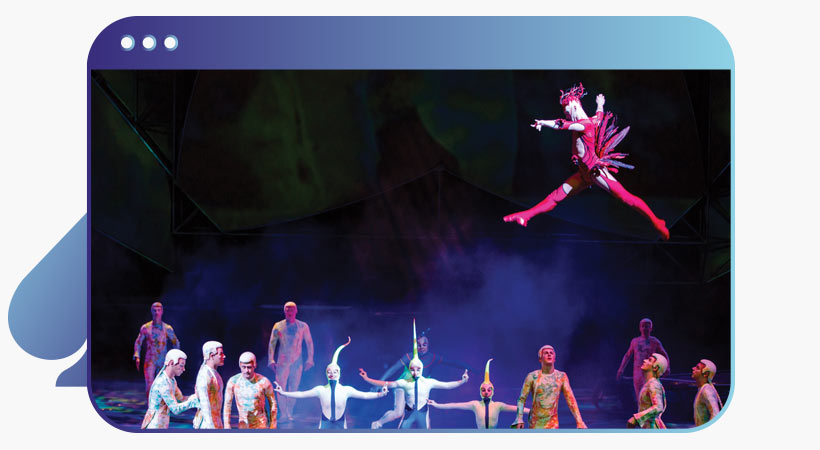 Type of show: Circus
Location: 'O' at the Bellagio Hotel | 'Michael Jackson One' at Mandalay Bay Resort | 'Mystére' at Treasure Island Hotel | 'KA' at the MGM Grand Hotel | 'The Beatles LOVE' at the Mirage | 'R.U.N' at Luxor Hotel | 'Zumanity' at the New York-New York Hotel.
Ticket price: $59 – $79
Duration: 70 – 90 minutes
Founded in 1984, Cirque the Soleil has become a well-known name for world class entertainment. It's the crème de la crème of circus acts and a must-see Vegas show for anyone who loves acrobats, jaw-dropping stunts and a magical scenery. Unlike traditional circuses, there are no animals involved.
What's truly amazing about Cirque du Soleil is that they have plenty of different acts in Vegas with different themes and daring tricks – as many as 7. The most popular ones include 'O', 'Michael Jackson One' and 'Mystére', but we can guarantee that no matter which one you choose you will be amazed.
Absinthe – A Truly Unique Show for Adults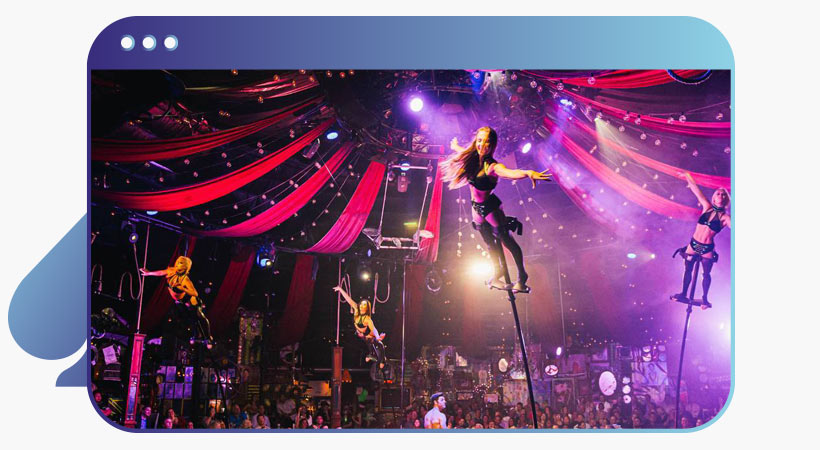 Type of show: Circus, Burlesque, Vaudeville
Location: Caesars Palace's Roman Plaza
Ticket price: $150
Duration: 90 minutes
Taking place at one of Las Vegas most paying casinos, Absinthe is a wild ride that you certainly won't be bringing your kids to. Raunchy jokes are mixed with sexy women in lingerie, astounding tricks of flexibility, strength and balance, as well as song and dance. And when you think you've seen it all, you may very well be invited up to the stage to receive a lap dance.
Crowned as the greatest show in Las Vegas history, Absinthe is dangerous, arousing and everything an adult could wish for. It's an unforgettable experience that is very intimidate as the show takes place on a small circular stage which brings the entire audience super close to the action.
Carrot Top – Laugh Out Loud Comedy With a Twist
Type of show: Standup Comedy
Location: Caesars Palace's Roman Plaza
Ticket price: $45 – $85
Duration: 90 minutes
With curly orange hair that you'll never forget, Carrot Top has been named the best male standup comedian of Las Vegas; entertainer of the year; as well as comedian of the year. If you're looking to laugh your head out, this is the guy that will do the trick for you. He has been described as an absolute riot.
Similar to many standup comedians, Carrot Top will pull great jokes about current events which everyone can relate to. This is not all though. What's truly unique about the act is a coffer packed with the weirdest and funniest stuff you've ever seen, which adds an extra level of amusement to this top Vegas show.
Human Nature – Bringing the 60's Back to Life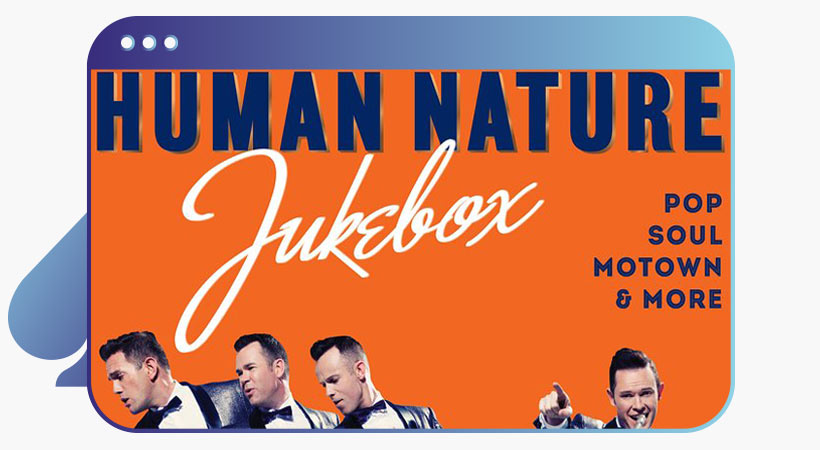 Type of show: Song
Location: The Venetian Hotel
Ticket price: $100 – $150
Duration: 90 minutes
If you're all about music and absolutely love the pop genre of the 60's, Human Nature is the way to go. This award-winning group from Australia will gently massage your ear-drums as they perform lovely old pop classics in an impeccable way. You may hear the sound of 'Stand by Me' by Ben E. King (1961) and 'Will You Still Love Me Tomorrow' (1960) by The Shirelles, among many other hits.
While the show isn't for everyone, it's certainly one of Vegas's best if you want to get a lovely dose of nostalgia that brings you back to the good old 60's.
Mat Franco – Stunning Magic Tricks Topped With Great Humor
Type of show: Magic, Comedy
Location: The LINQ Hotel
Ticket price: $130
Duration: 90 minutes
If you've already seen Penn and Teller and love magic that is as stunning as it is funny, Mat Franco has got a popular Las Vegas show that you don't want to miss out on. He was the first magic act to win America's Got Talent in 2014 and knows what world class entertainment is all about. You'll be dazzled by amazing magic tricks while constantly having a smile on your face as Mr. Franco is a truly funny character.
The act is performed closely with the audience which makes the experience all the more entertaining and mind-boggling. You won't believe how the hell he does the things he do. He will, however, reveal one of his many tricks during the show, which is quite a cool twist that separates him from other magicians.
VEGAS! The Show – It's All About Glitter and Glamour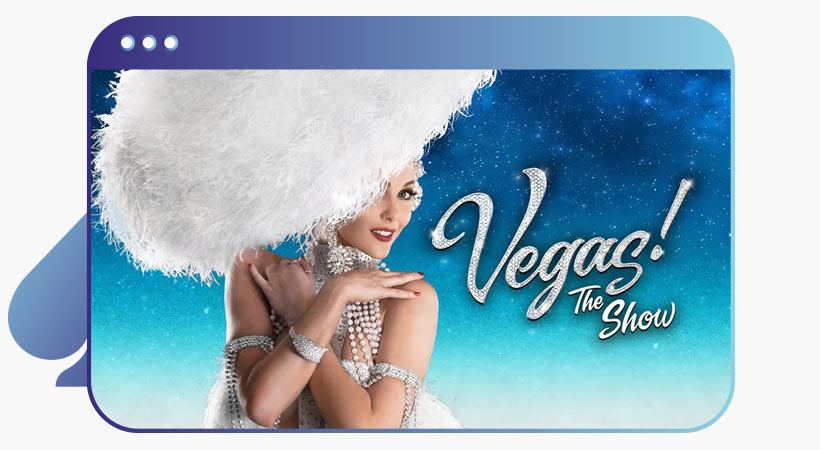 Type of show: Dance, Song, Burlesque
Location: Planet Hollywood's Saxe Theater
Ticket price: $110
Duration: 75 minutes
Set out to recreate the greatest moments of Las Vegas, this best-selling show will take you on a nostalgic trip as legends such as Elvis Presley and the Rat Pack come back to life. The show is filled with glitter and glamour, dance acts, fantastic song performances and fabulous showgirls. It's pretty much the definition of a classic Vegas act.
Rated as one of the best shows in Las Vegas, it hosts a top-notch production value that makes the $110 ticket price well worth it. If you're wondering if you can bring your kids or not, the answer is yes, you can. Even though sexy women in thongs are part of the act, there is no age restriction to it.
Le Rêve – The Dream – Dramatic Water Performances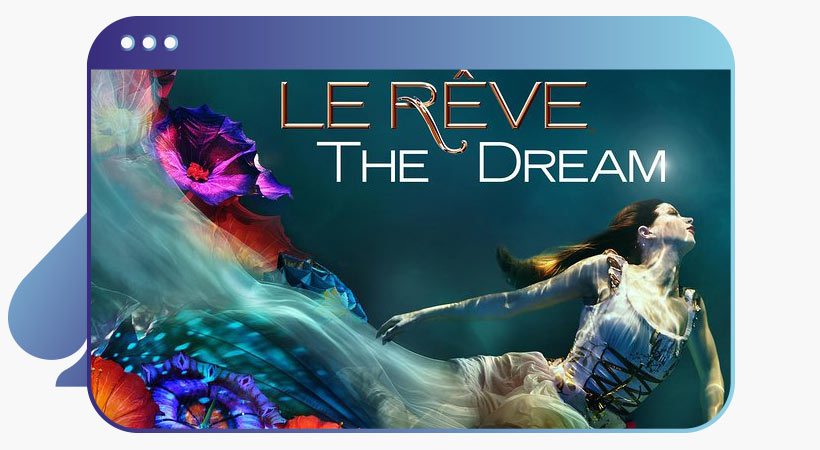 Type of show: Aquatic, Theatre, Dance, Stunts
Location: The Wynn
Ticket price: $130
Duration: 75 minutes
As one of the most popular shows in Vegas, Le Rêve tells an amazing story of a woman attracted to two men that she can't decide between. It may not sound like much, but this one-of-a-kind show is set on an aquatic stage and has got over 90 performers that will leave you dazzled.
Dramatic high dives and other acrobatic stunts are mixed with underwater tango, spectacular lighting, a powerful soundtrack and plenty of special effects. Adding to the experience is the fact that you're never further away than 12 meters from the stage no matter which seat you book.
If you can't decide which Las Vegas show to see, you might just want to step out of reality for a moment and enter this beautiful aquatic world that is nothing like you've seen before.
Crazy Girls – It's Time to get Naughty!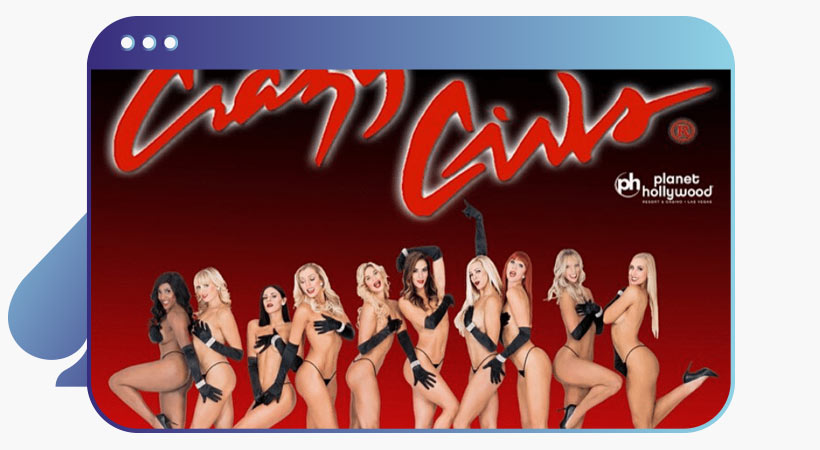 Type of show: Burlesque
Location: Planet Hollywood Hotel and Casino
Ticket price: $54 – $98
Duration: 75 minutes
Pole dancing, leather, high heels, thongs, tight asses and big breasts. This is the show your wife and children can never know about and the show that every sex addicted stud must visit when visiting the gambling capital of the world. It's been on the strip for more than 30 years and is the longest running burlesque show in Las Vegas.
There's not much more to say about it other than make sure that you choose baggy pants when you're going!
Hitzville – The Show – The Motown Music That You Miss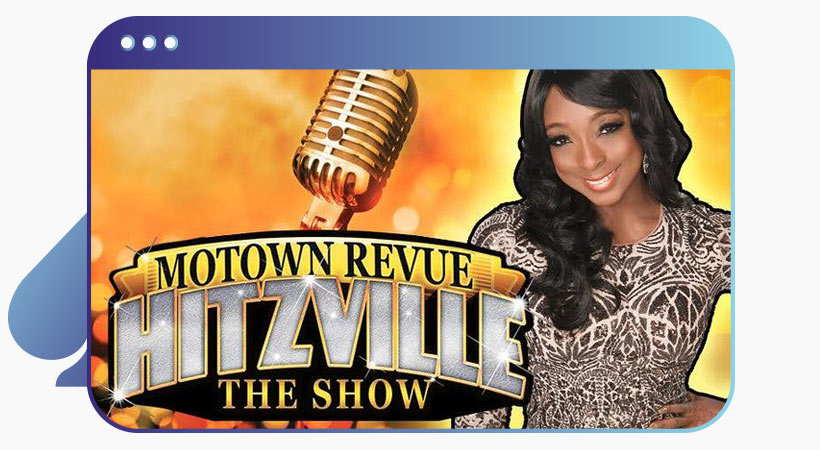 Type of show: Song
Location: Planet Hollywood Hotel and Casino
Ticket price: $60
Duration: 75 minutes
In this top-rated Vegas show that is known for its standing ovations, three women, three men and a band take you on a musical journey through time. It's all about good old Soul, R&B, Pop and blues. You'll get to relive the best moments of Tina Turner, Aretha Franklin, Stevie Wonder, The Temptations, Gladys Knight, The Supremes, The Four Tops and many more.
Nathan Burton's Comedy Magic – Las Vegas's Best Value Magic Show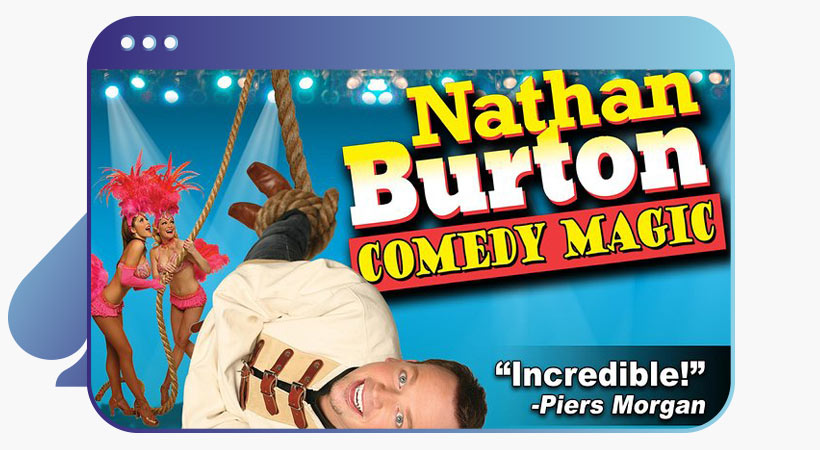 Type of show: Magic, Comedy
Location: Saxe Theater at Planet Hollywood
Ticket price: $20 – $65
Duration: 75 minutes
If you can't get enough of hilarious magic, this is yet another show that you must see when visiting the city – one of Las Vegas's best! It's also great if you're on a budget as tickets can go for as low as $20. Don't ask us how it's possible as what you'll get from the show is worth much more.
You may know Nathan Burton from America's Got Talent as he starred in the first and fourth season of the show. While he never got to win in any of them, his amazing skills didn't stop him from getting his own first-class act in Vegas.
It's a high energy show that keeps on going without pauses, constantly leaving the audience baffled. To cite a YouTube reviewer, "it's classic magic done brilliantly". And it's funny too!
Paranormal – Prepare to Get Your Mind Blown!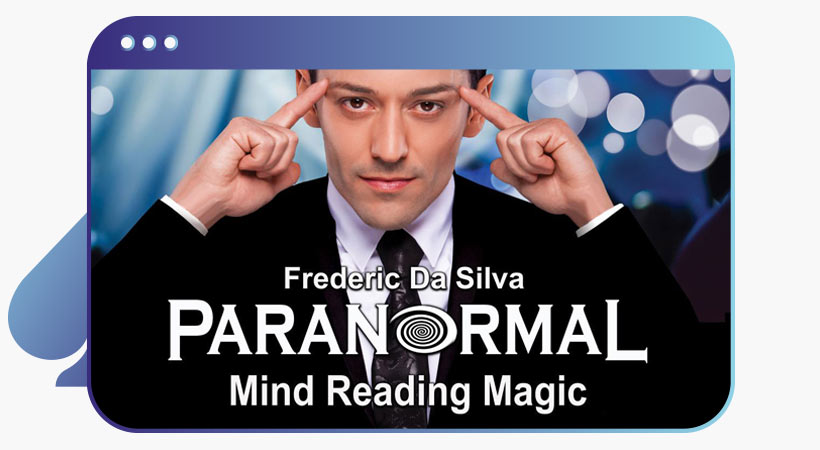 Type of show: Magic, Mind-reading
Location: Bally's Las Vegas Hotel & Casino
Ticket price: $51 – $100
Duration: 65 minutes
The one and only star of the show – Frederic Da Silva – is a mentalist and hypnotist, crowned as Europe's best. He's so good that he could tell you the sum of the next jackpot payout at a US online casino. Well, maybe not that good, but he can predict what you're hiding in your pocket. He can also stop a watch at a specific time that you have imagined, figure out the name of a person that you're thinking of and recreate a picture that you've drawn even though he's blindfolded.
This is the type of astonishing tricks that you'll get to experience in this fast-paced show that is one of the best in Las Vegas. It's performed in a very intimate venue to give the audience a memory of a lifetime. If you're puzzled by magic, just wait until you've seen what Frederic Da Silva does. Who knows, it may very well be your mind that he extracts like an open book as people from the audience are always involved.
All Shook Up – Tribute to the King – Elvis is Back!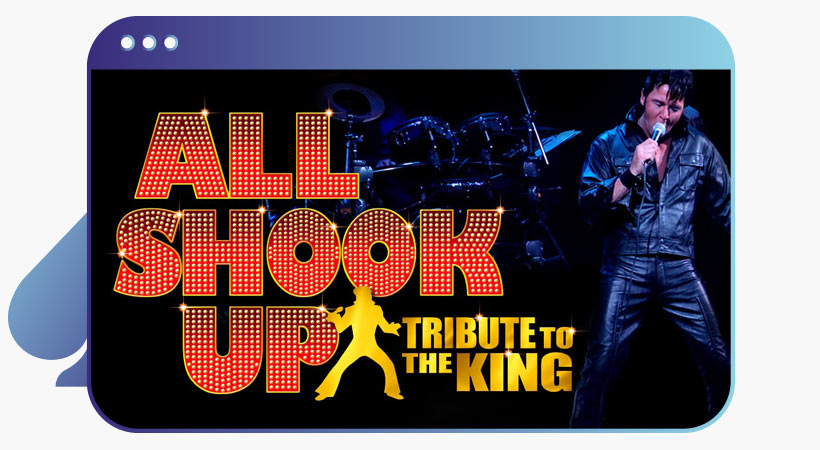 Type of show: Song
Location: Planet Hollywood Resort & Casino
Ticket price: $34 – $65
Duration: 75 minutes
While it is safe to say that this show certainly isn't for everyone, those that it is targeting will have the time of their life. It's all about Elvis – the king himself. The show features all of the best songs from the legend such as 'Jailhouse Rock', 'Can't Help Falling in Love', 'Suspicious Minds' and 'Love Me Tender'.
Not only will it sound like it's Elvis himself that are performing the songs, but the star of the act is such a good impressionist that it will actually look like him. Every dance move is reenacted in an impeccable way. At a low price of approximately $50, this popular Vegas show is a no-brainer for any Elvis fan.
Mac King's Comedy Magic Show – This One's Got Live Animals!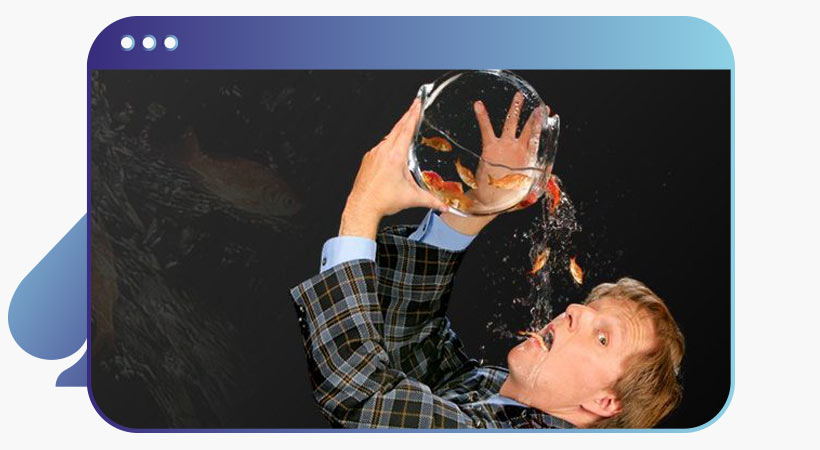 Type of show: Magic, Comedy
Location: Harrah's Hotel and Casino
Ticket price: $70
Duration: 75 minutes
A silly, silly guy and a little bit corny, but oh so entertaining. Mac King has been performing his comedy magic for more than 30 years and he's still going strong. He's the longest running magic act in Las Vegas.
We know that we have a lot of comedy magic on our top list already, but it wouldn't be fair leaving good old Mac out. He stands out from the pack as he loves to incorporate animals in his tricks. The things he'll do with worms, goldfishes and guinea pigs is truly breathtaking.
He also loves to get people from the audience involved in his acts, which makes the show all the more fun. Perhaps you will be the one that stands right next to him as he transforms a carrot to a goldfish using his mouth?
Blue Man Group – A Unique Audiovisual Experience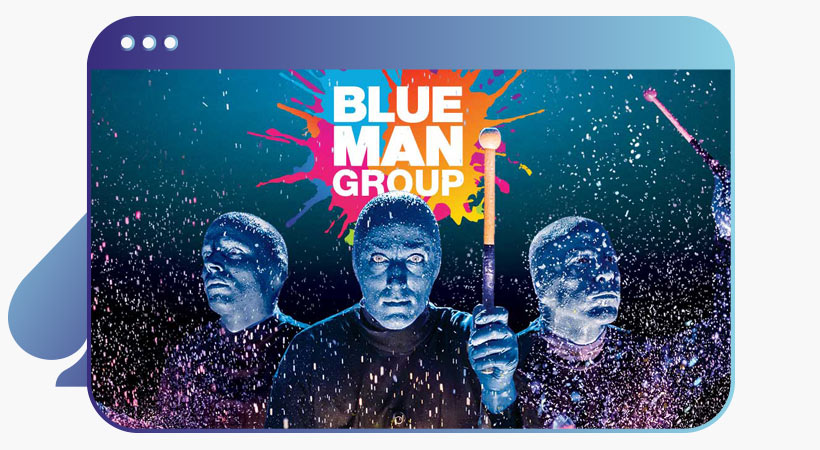 Type of show: Audiovisual
Location: The Luxor Hotel
Ticket price: $75 – $94
Duration: 90 – 105 minutes
As a concept known all over the world, you've probably heard of the Blue Man Group. But have you witnessed their acts? It's nothing like you've seen before! Three blue and bald guys that don't say a thing during the entire show bring you an audiovisual experience that is rhythmic, colorful and a ton of fun. There's even a bit of comedy thrown into the mix.
While homemade instruments are part of the experience, explaining what the Blue Man Group is all about in more detail is actually quite difficult as it's a truly unique act. One thing is for certain though – many of your senses will be overly stimulated. It's a perfect show for the whole family that goes by the motto "hard to describe, easy to love".
Criss Angel Mindfreak – The Dark Illusionist of Vegas
Type of show: Magic
Location: Planet Hollywood Resort & Casino
Ticket price: $69 – $139
Duration: 90 minutes
In difference to the other magic acts on our list, this is a much more serious one. There's certainly no comedy included. Titled as the best magician in history by the Vanish Magazine, Criss Angel brings you a fast paced and gothic magic show filled with sparkling fires and impressive tricks.
The show is a spectacular production that uses state of the art technology to bring you a stunning amount of 75 amazing illusions over 90 minutes. You'll see him levitate, disappear, walk on water, walk through metal doors and much more. This is magic at its finest and how many think that it's supposed to be – dark and truly mysterious.
Best Casinos in UK
Relevant news