Why Can't I Claim the Welcome Bonus With Skrill?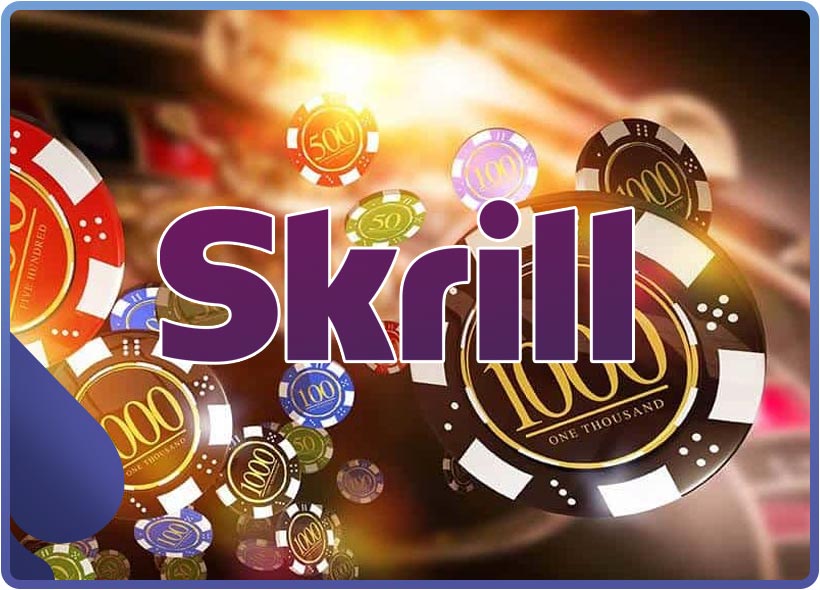 Being a casino enthusiast with a liking for e-Wallets, we've all been there. We go on the hunt looking for a great welcome bonus that can boost our chances of winning; sign up to the casino; and make a Skrill deposit, just to find out that the bonus isn't being credited. It turns out that the terms and conditions of the bonus are saying that it can't be claimed with a Skrill or Neteller deposit.
Now, why the heck does this happen when other payment methods can be used to claim the bonus and why is Skrill only restricted at some gambling sites and not at all casinos? Well, let us tell you why!
Casinos where you can claim the welcome bonus with Skrill
100% up to €/$/£200 with Wager Free Spins
T&Cs apply
New Players Only 18+. 1st Deposit Bonus with a minimum deposit of £10. Wagering requirements: 35x bonus. Maximal bet: £20 or 50% of starting bonus value (lower value applies).
You have 7 days to activate the bonus, once activated welcome spins must be used within 24 hours.
Welcome Spins are free from any wagering requirement. No maximum withdrawal limits. A first deposit is required to play these spins. Bonus will be paid out in 10% increments to your cash account. Casino Videoslots gives you a chance to win up to 4,200 Extra Spins on Battle of slots. Full Bonus T&C Apply
Read all T&Cs
More than 5000 games
200 table games
Big live casino with over 325 games
Bonus Abuse Is the Main Reasons Why You Can't Claim Your Bonus With Skrill
It may come as a chock to you, but there are in fact a lot of players who are trying to take advantage of casinos' bonus offers by creating multiple accounts. To attract players, many welcome offers are very beneficially designed for the player, which means that they can be very valuable to use. By creating multiple accounts that are fake, a player can make use of a welcome bonus several times.
Payment methods such as Skrill and Neteller are overrepresented when it comes to such abuse. This is because it's much easier to get away with for the player than if a Visa or Mastercard was used to deposit with. It all has to do with verification.
A Visa or Mastercard is directly linked to a bank account and has a verified identity linked to it. If you were to create a gambling account in your own name and then deposit with a debit card that isn't matching that name, you would be flagged. The risk department of the casino would make a thorough check of the account and the details on it, including IP addresses used. Any attempt of bonus abuse would be found.
In addition to this, it is also likely that a card that has already been used for deposits on another account would be automatically blocked. In other words, you wouldn't be able to deposit with it to grab the welcome bonus and play.
With Skrill and Neteller it's a different story as you can create and use a Skrill account that isn't verified at all. This means that a player can create a fake gambling account along with a fake Skrill account with matching details and do this over and over again. This wouldn't raise any flags.
Now, it's very difficult to actually get away with a bonus abuse as accounts are usually checked whenever a first withdrawal is requested. Payment departments are supposed to look at certain patterns that would identify a bonus abuser. It could be missed of course, which does happen, but it is rare.
So, why do some casinos block Skrill from the welcome offer because of bonus abuse? Partially because the player may get away with the abuse, but more commonly to avoid the administrative work involved in having to block an abusing player over and over again.
Why Some Casinos Allow Welcome Offers to Be Claimed With Skrill
Allowing welcome offers to be used with Skrill may be a lot more resource demanding for the casino than not allowing it, but there are perks to be had. E-wallets like Skrill and Neteller are very popular payment methods that many players are looking to use when gambling.
Now, if a bonus can't be claimed with deposits from these methods, a lot of gamblers will simply look for another casino. So, by allowing it, a gambling site is attracting a broader audience, which is great as more players mean more profit. It's one of many ways for a casino to compete in a competitive industry.
Sometimes You Can Claim the Bonus Even if You Can't
As much as we have answered the topic of the article, we would like to add a bit of useful information before we call it a day. You see, even if a gambling site is stating that a bonus can't be used with Skrill or Neteller, they may actually make an exception for you. Not all gambling sites will do this, but we have experienced the phenomenon plenty of times.
If you have found a valuable welcome bonus that you would like to make use of with Skrill and the T&C are telling you that you can't, just have a quick chat with the support. Ask them if they can make an exception for you. If they are friendly enough to allow it, they will manually credit the bonus amount to you once your deposit has been made.
Best Casinos in UK
Can't find what you're looking for? Find a casino websites for your region by clicking on your flag!
Relevant news