Top 5 incredible casino wins on low bets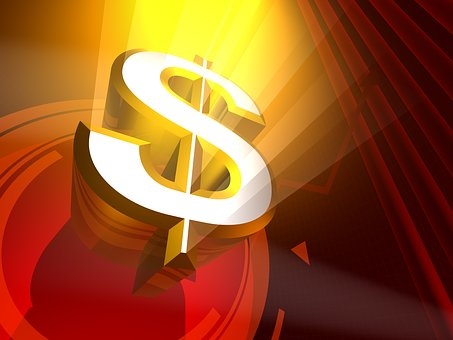 Sometimes you do not need to be a high roller or place high bets to win something awesome. We collected top 5 incredible casino wins on low bets!
Top 5 incredible wins at casinos
1. Million dollar win on five dollar investment
Getting a million dollar win from a meagre $5 investment is not common in many gambling circles. Manuel Ortiz from Laurel achieved this great feat. He had spent close to two hours at the Maryland Live Casino & Hotel. The lucky guy won the progressive jackpot while playing the Super 4 Blackjack.
His life is bound change for the better. As he received the extraordinary check from the casino, joy was written all over his face. It was one of the few lucky nights that a gamer had walked with such a huge sum in the 6 year history of the casino. The Maryland casino has two levels that plays home to 50 poker tables as well as 200 live table games.
2. Fortunate businessman getting lucky
In Brazil, the roulette game yielded great joy for a fortunate businessman. He placed £35k and won a staggering £3.5 million. Pedro Bartelle Grendere was the lucky guy. He was not afraid of risking a huge chunk of his money as he placed his bet at Hotel Conrad.
He is Alex Bartelle's nephew and this could have contributed to his huge bet which most of his friends felt was not as big many people thought it was. At least not according to his standards. His uncle, founder of the world's largest sandal producer, was worth $1.86 billion according to Forbes back in 2016. This was therefore not a risky endeavour as such.
3. Life-changing wins on jackpots
A Las Vegas slot machine provided the same kind of joy for a random guy who had placed a $3 bet. Rodolfo T won an outstanding $11.8 million for his troubles. The California man was playing IGT Megabucks at the Fremont Hotel when the unprecedented event took place. He was enjoying his holiday during this time.
Despite the fact that his win was tremendous it did not surpass the $39.7 million mark that was set back in 2003 on the same machine.
4. Third time's the charm
In Henderson, a Virginia man walked away with $10 million. Roger won this great amount from the Lake Mead Parkway casino that he had previously frequented. He had initially won $20 but kept going and on the fourth spin he struck gold. He was in great shock and could only think of what to do with the money once it got to his account the following week.
5. 2.7 million on a one dollar bet
In yet another case, a player received an overwhelming $2.7 million after playing $1. This win that made its way to the top Las Vegas Jackpot wins, was achieved in 2014. The player was at the Treasure Island Hotel Casino when he pulled off this achievement. He had placed his bet in the Wheel of Fortune slot.
These represent some of the biggest wins in casino games. Many more players keep flocking casinos hoping that they too will get their lucky break. Do you feel like it is your turn? Choose one of the best online casinos and try your luck!
Relevant news