Take Advantage of the La Partage Roulette Rule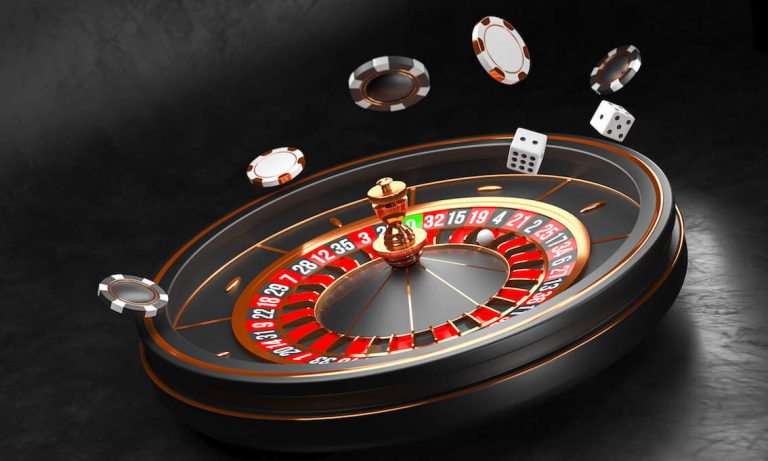 As competition is fierce on the online gambling scene an increasing number of games is screaming for our attention. You might be a player who is always on the look-out for something new, but whether you love trying out new games or prefer to stick to what you know, you can never go wrong with a classic casino game. Roulette is one of those classic casino games that comes in many forms and never goes out of style. French roulette has a particular rule that significantly increase your average return. Find how the la partage rule can work in your favour when you play online roulette.
Best Casinos in US
Roulette: A Little Refresher
The roulette game as we know it as been around for more than two centuries and emerged in the Parisian casinos of the late 18thcentury. The name roulette is French for little wheel and due to its French origin most game terminology is in French. Roulette is a classic table game that is played with a wheel that is divided into 37 or 38 sections and a table layout that corresponds with the numbers on the wheel. The wheel is set into motion by the croupier who leads the game, while a little white ball is spun onto the wheel into the opposite direction. The aim of the game is to predict in which section of the wheel the ball will end up when it has come to a complete stop. Each segment of the wheel is numbered and is either red or black coloured. The roulette wheel contains the numbers zero and double zero, depending on the version, which are both green in colour. Roulette has two distinct game versions: French or European roulette that has 37 sections, number 1 to 36 plus the zero, and American roulette that has an additional double zero and, for that reason, has 38 sections on the wheel. Some casino in Las Vegas even have roulette wheels with a triple zero, a game version that has been introduced only a few years ago, yet this game version is (still) very rare in Europe.
Standard Betting Options on Roulette
There are different betting options you can choose from when placing your wager on roulette. You place your bets on the table layout that corresponds with the different sections on the roulette wheel. You can choose from inside and outside bets. Outside bets have a lower pay out but better chances of winning compared to inside bets.
Outside Bets
Number range 1- 18; Low or Manque or 19- 36; High or Passe
Red or Black; Rouge or Noir
Even or Odd; Pair or Impair
Dozen bet; First dozen 1- 12; Première douzaine, P12 for short. Second dozen 13- 24 Moyenne douzaine, M12 for short. Third dozen 25- 36 Dernière douzaine or D12 for short.
Column bet: A vertical column of 12 numbers, such as 1-4-7-10 etc. For this bet you place your chip or chips on the space below the final number of the chosen sequence on the layout.
Snake bet covering the numbers 1, 5, 9, 12, 14, 16, 19, 23, 27, 30, 32, and 34, which forms a snake-like pattern. You place your bet on the lower corner of the number 34 square edging the 19- 36 box. Not all casinos allow this betting option and some casinos that do, have an image of a two headed snake on the layout on which you can place your chips.
Inside Bets
Single bet: also called straight bet. This is a bet placed on a single number.
Split bet: a bet placed on two adjacent numbers, either horizontally or vertically.
Street: a bet placed on three consecutive numbers.
Corner bet: also called square bet. This is a bet placed on four number that meet at one corner.
Double street: also called Six-line bet. This is a bet placed on six consecutive numbers that form two horizontal lines.
Trio: a bet placed on three numbers which includes a zero or double zero.
First four: a bet placed on the numbers 0,1,2,3 (European style roulette only)
Basket: a bet placed on the numbers 0,00,2 (American style roulette only)
Top line: bet placed on the numbers 0,00,1,2,3 (American style roulette only)
In addition to these bets the roulette table you are playing at might offer additional bets. A few of these are Voisin de zéro (neighbours of zero), Jeu de zero (zero game) and Orphelins (orphans).
What is the la partage rule?
The la partage rule is a particular rule applied to French or European roulette. Partage literally means 'dividing' or 'sharing' in French. If you can make use of this rule and the little white ball lands on the zero of the French roulette wheel, all even-money wagers are split in half and half of any even-money bets is refunded to you. This rule is only available on French roulette and not on American roulette that has an additional double zero. In many European brick-and-mortar casinos, especially casinos in France, this rule is applied automatically. In American casinos a roulette table where the game is applied is harder to find and the la partage rule tends to be available at more upmarket high rollers tables. The Lapartagerule lowers the house edge, which means there is higher return to you, the player.
Increase your return and choose to play at an online casino that applies the la partage rule. La Partage roulette is available at a few online casinos such Betsson.
Relevant news