What is a Prop Bet?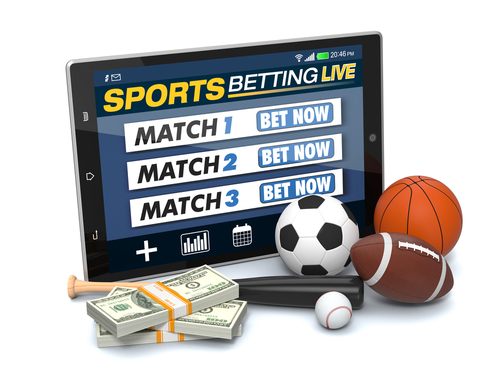 Prop bets are highly popular in both land and online based casinos. In these bets, you simply need to state whether an event will or will not occur. The bet should not have an impact on the results of the game. An example of a prop bet would be whether a certain player will be the first to score in a given match.
Many prop bets touch on sporting events, although in reality, the possibilities are endless. For example, bookmakers can create prop bets on the political party that will win the next general elections.
What Are the Different Types of Prop Bets?
Proposition bets come in two different types: fun and skilled. What is the difference?
Fun prop bets
Fun prop bets are purely based on luck. Here are some examples of fun prop bets:
Will Kanye West wear a blue suit to the BET Awards?
Which team will get the opening toss of the coin?
It is almost impossible to use your knowledge to make these bets. Players simply rely on luck. In a few cases, however, it is possible to have some information that will help you make the right choice. If such a possibility exists, the bookmaker is likely to set a limit to the highest amount players can stake. Fun bets may not be the most profitable for players, but they are highly entertaining.
Skilled prop bets
Skilled prob bets are more common in casinos since it is easy to determine the chances of an event actually happening. A person with information and analytical skills may be able to profit off these games since they will often go for the winning bet. Here are few examples of skilled bets:
Will a certain player score the first goal in the game or a certain team score more or less than 2 goals?
Will the game go into overtime?
Different skilled bets will require different levels of skill. Some events are highly likely to happen, and even people who are not interested in the event are aware of the fact. Bets like these will usually have low returns since the bookmaker needs to cover their losses. Others, however, will be less predictable and this means the bookmaker stands to make bigger wins. The odds for such games will be higher.
Distinguishing between fun and skilled bets is important. In land and online based casinos, all these bets will be lumped together, meaning you will have to figure them out on your own. If you want to make some money while gambling, you would have to go for skilled bets. Those who only want some entertainment with the little chance of winning anything significant can enjoy fun bets.
Advantages of Prop Bets
Prop bets serve their intended purposes perfectly. Fun prop bets are not necessarily meant to give you any significant money, but they are definitely entertaining.
Skilled prop bets are meant to earn players money. You can easily beat the bookmaker if you spend some time digging for relevant information. This is the key advantage of skilled prop bets.
An extra advantage of these bets is the fact that all or most skilled prop bets are based on major events, and this makes them interesting and exciting. In the case of sports fixing, the bets will focus on the well-known players and teams. Losers and winners will still enjoy having participated in the bets.
Prop bets also have many wagering options. In major sporting events, you can get over 100 different wagering options for a single game. The advantage here is that you are more likely to find a good bet among all these options.
Disadvantages of Prop Bets
The main disadvantage of these bets is the fact that bookmakers may limit or ban you if you win consistently. Consistent winners affect the profits of the bookmakers, and the companies are simply interested in recreational players. In other words, they will want to keep you around if you only win enough to stay engaged in gambling. That being said, there are many gambling sites online now, and it is almost impossible to get banned from each of them.
Props can also be hard to handicap effectively, and for this reason, the bets often have low caps. The casino has to minimize its possible losses in case they have some loose odds.
Tips to Help You Win Prop Bets
Prop bets might be some of the easiest to win, particularly because you have the chance to do your research and place an informed bet. Here are some tips to help you win these bets:
Only place stakes on games that you can analyse
Besides statistics, consider other prevailing events
Always use the site with the best odds. The differences between the bookmakers' odds and lines can be significant, especially in football.
Best Casinos in US
Relevant news