A Complete Guide to the Best UPI Casinos Online for Beginners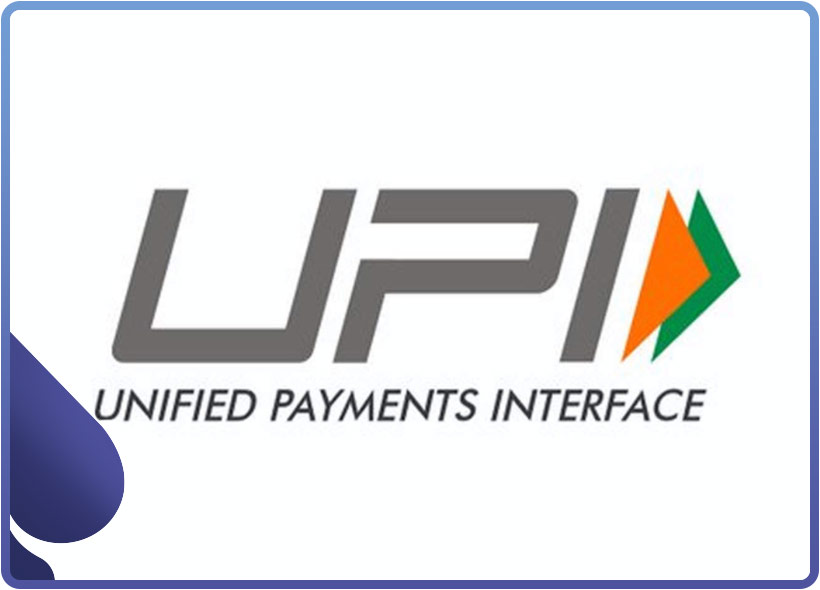 Do you know what separates a good Indian online casino from a great Indian online casino? – The payment processing speed! You can tell if an online casino is worth it simply by knowing the amount of time it takes to respond to a deposit or withdrawal request.
How many times have your transactions got pigeonholed when gambling online? How many times have you been lured by a casino's seemingly fantastic service and continued to wager more and more only to find out that your withdrawal requests drag on for weeks?
While any casino might look promising with its mega sign-up bonuses, attractive VIP programs and other perks, it might not be of value if time and again your transactions get delayed and your attempts to reach out to the operator are put on ice.
Long story short, if an online casino cannot process payments within 24 hours, maybe it is not the best one out there! Of course, the payment methods it supports, make a difference.
Enter UPI casinos.
UPI (Unified Payments Interface) helps operators get a wiggle on deposits and transfers without compromising security. Payments at a casino with UPI happen in the blink of an eye. They are way faster than that in any other gambling website. No wonder most online gamblers have a thing for this banking option!
In this article, we will cover the best UPI casinos online and how to get started with the payment processor. We have put together this detailed guide to discuss how to use this method to make a deposit and cash out at casinos.
To help you decide better, we have also listed the pros and cons, similar payment methods, frequently asked questions, and more. So, let us get rolling on it!
Before everything else, here is a list of the best casinos that accept UPI as a payment method:
Best Casinos in US
Quick Facts
Year of Establishment: 2016
Country of origin: India
Owner: NPCI
Payment mode: Interbank electronic fund transfer
Payment types: Mobile Payment, Internet Banking
Language(s): Multilingual
Service area: India
Deposit fee: 0 (varies for casinos)
Withdrawal fee: 0 (varies for casinos)
Transaction time: Instant
Minimum deposit: ₹1 (varies for casinos)
Transaction limit: ₹0.1 million
Mobile app: iOS, Android, Windows
Availability: 24/7
Our Rating
Ease of registration – 5/5
Deposit – 5/5
Withdrawal – 5/5
Transaction fee – 5/5
Transaction speed – 5/5
Trust – 4/5
Security – 4/5
Availability in casinos – 3/5
Rewards and cashback – 4/5
Customer support – 4/5
How Does UPI Work?
UPI works a lot like IMPS, only faster and more convenient. If you have read our article about the best IMPS casinos, you know how the two payments systems are similar, but not quite the same.
The Unified Payments Interface enables the transfer of funds in real-time between two participating banks via a smartphone or similar mobile device. It offers a unified platform that lets users club all the accounts they have in multiple participating banks.
Via a single mobile application software, UPI brings together numerous banking features under one roof, thus helping users to a seamless, speedy and secure funds transfer experience 24/7. You can pay or receive money using any of the following means:
Registered phone number
QR Code
Virtual Payments Address (VPA)
Because it eliminates the need to know or enter the recipient's account number, bank address, IFSC and other financial details, UPI enables transfers that are easy, safe and instant – all the qualities that are desired in a casino banking method.
Just like IMPS, the Unified Payments Interface is also built on the National Financial Switch (NFS) – a multilayer network in India connecting over 50,000 ATMs (and hence, banks) across the country. It is this NFS that is the essence of the entire process of transferring money from one bank account to another instantly.
Let us look at it through the eyes of Mr Payer and Mr Payee. The former is the sender of funds and the latter is the recipient.
Now, within the UPI ecosystem, there is a host of Payment Service Providers (PSP) which are essentially trusted and certified mobile apps that support the payments system by integrating a government-approved API. These apps can either be a third-party or an add-on service offered by member banks.
You can find a list of top UPI-enabled PSP apps here.
Each of these apps represents some or all of the member banks and act as a terminus for every UPI monetary transaction. Mr Payer and Mr Payee with accounts in different banks can sign up for different PSPs. However, the NFS would recognise them simply as the point at which a transaction is initiated or ended.
The moment Mr Payer and Mr Payee registers with a PSP of their choice, they receive a unique Virtual Payments Address (VPA). Also known as UPI ID, it looks something like this: youruniqueid@yourbank.
Now, if Mr Payer wants to send money to Mr Payee, he would require the latter's VPA (or registered phone number or QR code). Similarly, if Mr Payee needs to request money from Mr Payer, he would need the latter's VPA (or registered phone number or QR code).
The money would be processed by the source bank and sent to the destination bank via NFS with reference to the two VPAs (or numbers or QR code). Simple, isn't it?
Now let us learn how to fund your casino account using UPI in 3 easy steps.
Step-by-Step Guide to Depositing at an Online Casino Using UPI
Have you registered with a UPI online casino yet? If not, we suggest you choose from our list of legal casinos with UPI as a payment method.
If you have settled for one, follow our step-by-step guide to fund your casino account and start playing real money games. Don't fret too much about it; the process is not fiddly.
Step 1: Download Your UPI-Enabled PSP App of Choice
At this point in the article, we will assume that you have an account with one or more banks in India and own a smartphone. Don't have a UPI account? Don't worry. We will help you sign up for one.
Like we discussed earlier, you need a PSP app that supports UPI to use the interface for monetary transactions. If you are yet to decide which app to download, do your homework first. Alternatively, you can check out our list here.
Note: Skip to step 2 if you have already downloaded a PSP app.
Now, here is the thing about these PSP apps: you can't just pick one and start using it. You need to know if the app supports transactions to and from your bank. How do you do it? Trying to download them all would be such a waste of time!
Here is some pro tip: Head to the official UPI site and check the list of member banks. If you find your bank on the list, rest assured it supports UPI.
Now, the question is, does your bank offer the service via a dedicated mobile app or through third-party PSP apps? If the latter is the case, then which app to choose?
Figuring this out is super easy. Check the list of UPI apps on the official site of the Unified Payments Interface. Should you find a dedicated app offered by your bank, head straight to the Play Store on your mobile and download it. If not, choose any third-party app which is likely to support UPI transactions to and from your bank.
Sidenote: Hedge your bets by downloading the BHIM app. It is owned and operated by the NPCI, ergo government-approved. Moreover, it supports all member banks, which means you do not have to dawdle deciding which app to pick.
If you are done downloading the app, let us move on to creating a VPA for you.
Step 2: Create your UPI ID
Now that you have chosen a UPI-enabled PSP app, you must register and create an account. Once the process is complete, you would be handed out a UPI ID (VPA) which would be your unique code for all transactions.
Note: Skip to step 3 if you already have a UPI ID.
Depending on the app you choose, the process of registration would display slight variations. But eventually, it boils down to the same purpose – setting up the VPA. To explain how to create a UPI ID, we have chosen Google Pay as a reference in this article. Follow these steps to get started with the UPI app:
Install Google Pay from your phone's app store and register.
Select your preferred language.
Enter the mobile number linked with your bank account (make sure you have the SIM card on your phone).
Select your Google account and tap on 'Continue.'
Let Google Pay verify your mobile number with an OTP (One Time Password).
Choose a login option – Screen Lock or 4-digit Google PIN and tap on 'Continue.'
Press 'Add Bank Account' to link an account.
Select your desired bank from the available list.
Allow Google Pay to send an SMS from your registered mobile number for verification.
Create a UPI PIN by tapping on 'Proceed' once your bank account shows up on the screen.
Enter the last 6 digits on your card and the expiry date.
Watch your UPI ID (VPA) appear on the screen.
Tap on 'Create UPI PIN' to set your 6-digit transaction code.
Use UPI PIN to send money and share your UPI ID to receive money.
Duck soup, isn't it? Now every time you want to make a UPI transaction, all you need is the VPA or phone number or QR code of the recipient. Alternatively, if you are trying to make a transaction via a website, simply enter your VPA and get a payment request on your app.
A good thing about third-party apps like Google Pay is you can link as many bank accounts as you want and enjoy the same facilities, provided the registered mobile number is the same.
Furthermore, if you are old school, you can even send money using the bank account number and IFSC of the recipient. Forget logging into the online portal of your bank and just Google Pay it!
Paytm and Phonepe are other apps with similar functions. Both come with added conveniences of offering an e-wallet along with instant payment options.
BHIM, on the other hand, functions similar to Google Pay. You can tap and pay using a VPA, scan and pay using a QR code, send money using an account number and IFSC and even request payments. The best part is this payment solution can function without the internet.
Alright! Now that you have your VPA set, let us show you how to fund your casino account using UPI.
Step 3: Use UPI to Fund your Casino Account
From this point on, it is a cinch! With your newly created UPI ID, you can now start depositing money to your casino account and play real money games online.
Note: Skip this step if you already know how to deposit with UPI. Choose a casino and make a deposit already!
If you have not joined any UPI casino yet, check out our recommended top 3 gambling sites listed below. Each is licensed and regulated by trusted gambling authorities and demonstrate trust to the utmost.
LIST OF TOP 3 UPI CASINOS
To fund your casino account with UPI, follow these steps:
Register or log in to an online casino that accepts UPI.
Head over to the cashier or payments page on the site.
Choose UPI as your preferred deposit method.
Enter the amount you wish to add to your casino playing account.
Follow the instructions specified by the casino operator.
Enter your unique UPI ID (VPA) when requested and confirm.
Receive the payment request on the UPI-enabled PSP app on your phone.
Confirm the transaction with your unique UPI PIN.
Wait for your bank to send you an SMS or email notification about the transfer.
Check your casino account to see if the amount has been credited.
Get the online gambling frenzy going.
Repeat the aforementioned steps every time you want to use UPI to add funds to your casino account. The process is a no-brainer, which makes the Unified Payments Interface one of the coolest and fastest ways to deposit money when gambling online. Now, wait for some winnings to accumulate so you can get the hang of the process of withdrawal as well.
Word of caution: Fund transfers with UPI are instantaneous, which is why a gambling site will receive the money as soon as you send it to its VPA. However, the operator has to process your deposit request before crediting the amount to your account.
If you are in a hurry to play casino games and need to speed up the process, remember to send the operator proof of payment.
Every time you send money via a UPI-enabled PSP app, you would receive a transaction receipt. This is a written acknowledgement that the transfer has been successful and would act as proof.
Upload it in the field specified by the casino operator and watch your funds getting credited within minutes. If you have waited more than 60 minutes, know that there is an issue. Contact customer support immediately to have it resolved.
How to Request a Withdrawal
Won big at an online casino that supports UPI transactions? Congratulations! You can now request a withdrawal via the same payment method.
Cashing out is as easy as making a deposit. If you are sure you have met all the terms and conditions specified by the casino and verified your identity on the website, follow these steps to meet your money:
Log in to the online casino where you struck gold.
Head to the cashier or payment section on the site.
Choose to withdraw money.
Select UPI as your preferred withdrawal method.
Enter the amount you want to cash out.
Type in the following bank details: your account number and IFSC.
Confirm the withdrawal request.
Wait for the request to get processed.
Check your bank account to see if the money has been credited.
If you are doing this for the first time, the casino might ask you to verify your account by providing proof of identity (ADHAAR, PAN, Voter ID, Passport, etc.) and proof of address. Don't be petrified. This is done to prevent money laundering and ensure that the money reaches the right recipient. It is usually a one-time process.
Also, it is good to remember that you can withdraw your winnings via UPI only if you made a deposit with it. For instance, making a deposit using Skrill or Neteller would not make you eligible to request a withdrawal with UPI.
However, there is a way to bypass this requirement. In case you chose a different method while adding funds to your account and now wish to withdraw using UPI, simply deposit a small amount of money using the latter method before a withdrawal.
Transaction Fee
Rumours have been doing the rounds regarding a fee of ₹0.5 allegedly levied by the National Payments Corporation of India (NPCI) for each UPI transaction. The same has been denied by the organisation.
Remember, haters carry rumours; fools spread them and idiots accept them. Presently, UPI transactions can be done for free. However, deposit and withdrawal fees might be applicable depending on the online casino you choose.
Things to Consider While Using UPI as a Banking Method in Casinos Online
UPI for deposits as well as withdrawals: To ensure safety and the right receipt of funds, online casinos require players to use the same method for deposit and withdrawal. That being the case, if you want to withdraw with UPI, make sure you deposit with it lest you want your money to be taken away.
Free transactions: No UPI app can charge you for making a deposit or receiving money. If you find one doing it, beware. Someone out there could be waiting for a chance to rip you off your money.
No verification: The only time you will encounter a verification process is while setting up your UPI ID. Since UPI is an add-on service offered by major banks in India, additional KYC is not required. Of course, online casinos might want to verify your identity, but only when you request a withdrawal. Deposits are almost always hurdle-free.
Instant transfers: This is the beauty of UPI! The moment your VPA is set, you can start playing real money games right away! Expect deposits getting credited within less than a minute. Withdrawals are instantaneous as well. However, the processing time depends on individual casino operators.
Minimum deposit amount set by casinos: UPI has not set any minimum deposit amount which is why we would consider it to be ₹1. However, depending on the casino you choose, the minimum deposit amount would range from ₹250 to ₹2000.
Maximum deposit amount set by NPCI: No matter what a casino's maximum deposit amount is, you will be able to add only up to ₹0.1 million per day to your account via UPI. Furthermore, this is true only for certain PSP apps. For instance, the upper limit for UPI transactions via Google Pay is ₹0.1 million while that through BHIM UPI is only ₹10K per transaction and ₹20K in a day.
Minimum withdrawal amount set by casinos: Because the maximum deposit amount has been set at ₹0.1 million per day, logic says you can withdraw an amount equal to or less than that. However, most casinos are likely to set a minimum withdrawal amount which could be anything ranging from ₹500 to ₹2000.
Withdrawal fee could be applicable: UPI transactions are free. However, online casinos prefer to dance to their own tune. For this reason, you will almost always find a fee attached to your withdrawal. Don't forget to go over the small print.
Why Should you use UPI at Online Casinos?
Seasoned gamblers would tell you why finding an online casino that pays out fast is far more crucial than finding one with a pot load of perks. If a gambling site is willing to send you the winnings fast, it is a sign of trust and reliability. UPI has enabled such operators to pay out at ninja speed and build trust.
The platform brings casinos and players access to almost all major banks in India. UPI offers users the power to perform fund transfers without even adding a beneficiary or knowing the person's banking details! Transactions are speedy, secure, convenient and doable using only mobile phones. For gamblers on the move, this is an egg in their beer.
Yet again, the concept of 'scan and pay' via QR codes has dismissed the need for a digital wallet. 'Peer to peer' collect requests can be scheduled so you can pay when it is convenient and required. Most of all, if you are a low roller in India with a limited bankroll to expend, there is no other payment mode that fits the bill as aptly as UPI.
An Indian bank account and smartphone are all you need. Ready?
Which are the Best UPI-Enabled PSP Apps?
The best UPI-enabled PSP apps have been listed below.
Google Pay
BHIM
Phonepe
MobiKwik
Amazon Pay
My Airtel
WhatsApp
Ultracash
MudraPay
MI Pay
Angel Broking
JustDial
CoinTab
Omegaon
Make My Trip
…and more!
Users of Truecaller Pay (erstwhile Chillr UPI app by HDFC bank) in India should note that all UPI services have been discontinued on the platform. The company has directed its customers to use UPI via its mobile banking app, BHIM or any other third-party app that supports the payments system.
It is worth remembering that apart from the aforementioned third-party apps, most member banks offer their own UPI app compatible with Android, iOS and Windows devices. If you do not find your bank in the third-party app you use, probably it has its dedicated application and does not want to go along with the terms and conditions of such software.
These are the most popular UPI services offered by various Indian banks:
BHIM SBI Pay (State Bank of India)
BHIM Indus Pay (IndusInd Bank)
iMobile and Pockets (ICICI Bank)
BHIM Axis Pay UPI App and Freecharge (Axis Bank)
BHIM Bandhan UPI (Bandhan Bank)
BHIM Baroda PAY (Bank of Baroda)
BHIM BOI UPI (Bank of India)
BHIM Indian Bank UPI (Indian Bank)
PayZapp (HDFC Bank)
HSBC Simple Pay (HSBC)
BHIM Union Bank UPI App (Union Bank of India)
BHIM PNB (Punjab National Bank)
BHIM YES Pay (Yes Bank)
BHIM UCO UPI (UCO Bank)
BHIM LOTZA UPI Payments App (Federal Bank)
BHIM KOTAK Pay (Kotak Mahindra Bank)
Digibank (DBS Bank)
What are the Pros and Cons?
Pros
Ease of sign up and use
Free registration
Free deposit and withdrawal
Instant transfer of funds in real-time
Flexible API-based payments
Payments regardless of bank details
A beneficiary need not be added
Receipts available for transactions
Perfect for transfers up to ₹0.1 million
Linkable with multiple bank accounts
Multiple payment methods enabled
Simplified KYC process
NPCI owned and audited
The Government of India approved
High security with 2-Factor Authentication
Available 24/7 on all mobile platforms
A high success rate for transactions
Regular cashback and rewards
Availability in multiple languages
Round the clock customer support
Cons:
No anonymity
Transactions scrutinised by the RBI
Transfers capped at ₹0.1 million
Unavailability in the global market
Limited availability in online casinos
Additional Information
List of Major Banks that Support UPI
Airtel Payments Bank
Allahabad Bank
Andhra Bank
Axis Bank
Bandhan Bank
Bank of Baroda
Bank of India
Canara Bank
Central Bank of India
Citibank
Corporation Bank
Dena Bank
Federal Bank
HDFC Bank
HSBC
ICICI Bank
IDBI Bank
India Post Payment Bank
Indian Bank
Indian Overseas Bank
IndusInd Bank
Jio Payments Bank
Karur Vysya Bank
Kotak Mahindra Bank
Oriental Bank of Commerce
Paytm Payments Bank
Punjab & Sind Bank
Punjab National Bank
Standard Chartered Bank
State Bank of India
Syndicate Bank
UCO Bank
Union Bank of India
United Bank of India
Vijaya Bank
Yes Bank
…and more!
KYC Compliance
UPI transactions are essentially bank transfers that happen over the National Financial Switch. You cannot make a transfer unless you have linked your bank account.
Therefore, common sense says if you have set the seal on the mandatory KYC process specified by your bank, you need not complete any additional verification to use it.
On top of that, UPI is an interface and not a payment solution provider. While a PSP app might require users to complete KYC to avail themselves of other features, the Unified Payments Interface is definitely out of that purview.
What is VPA?
VPA (Virtual Payment Address) is a unique bank tag that acts as an identifier to help UPI track an account holder during funds transfer. Monetary transactions can be performed and requested instantaneously using a person's VPA (also known as UPI ID).
What is the National Financial Switch (NFS)?
NFS is a layered network of banks in India that connects over 50,000 ATMs nationwide. This switch acts as a bridging gap between the remitter and beneficiary bank to enable money transfer within seconds. It is the functional core of all UPI and IMPS transactions.
What is UPI Autopay?
UPI AutoPay is a feature using which a payee can automate recurring payments without having to enter the recipient's VPA or his own unique PIN every time. UPI mandates are auto-generated via the recipient's UPI ID, QR code or phone number and payments auto-debited on specified dates.
Cashback and Rewards
UPI payments are not limited to just secure and instant interbank funds transfer. Users are regularly gratified with cashback, discount coupons, promo codes, money vouchers and other rewards.
Geared towards expanding its user base, each PSP app offers its own set of exclusive perks and prizes with almost every transaction. This has made UPI a big hit with online gamblers.
Worth noting is the fact that UPI, the platform itself does not offer any such rewards. It is just the UPI-enabled bank-specific and third-party apps that are in the game because apparently, free trade is better than no trade.
Privacy and Confidentiality
The National Payments Corporation of India (NPCI), the owner of UPI is committed to protecting the privacy and confidentiality of users and the information they share. It steers clear of excessive or irrelevant collection of personal data and never shares information with a third-party without user consent.
UPI transactions are encrypted and highly secure. Additionally, each PSP app comes with heavy bandwidth capacity and features like 2-factor authentication, which beef up the security. Such apps have their own privacy policies to protect users from fraudulent activities.
UPI Customer Support
The quality of customer support for UPI users is only as good as the app they choose. Users who want to raise a complaint regarding a UPI transaction must do it via the PSP app they used. Complaints forwarded via one app are not subject to scrutiny by the customer support of a different app. However, all escalations can be done to NPCI is a PSP app in question fails to resolve the dispute.
UPI Alternatives
Here is a list of the top 12 UPI alternatives:
IMPS
Net banking
VISA
MasterCard
Maestro
PayPal
Skrill
Neteller
AstroPay
EcoPayz
Paysafecard
Cryptocurrency
Security Tips for Using UPI to Gamble Online
Look out for spam warnings regarding UPI payment requests from the PSP app you are using.
Never share your UPI PIN or 2-Factor Authentication Code with anyone.
Always make sure you have installed the right PSP app from Play Store.
Be on your guard when using public Wi-Fi for UPI transactions.
When in doubt about a funds transfer request, simply reject.
If you happen to lose your phone, block your UPI account immediately.
FAQ
What is UPI?
UPI is a single interface that allows digital interbank funds transfer in real-time by merging multiple banking services under one roof. Developed by the National Payments Corporation of India (NPCI) and regulated by the Reserve Bank of India (RBI), this instant payment system dismisses the need for detailed banking information to send and receive money. Designed for mobile banking, UPI accounts for over 1 billion transactions and has more than 100 active users in India.
Is UPI an e-wallet?
No, UPI is not an e-wallet. You cannot store money in it but only use it as an interface to send and receive money from one bank account to another.
Who can use UPI?
Any Indian citizen or tax resident of the country who is over the age of 18 years can use UPI for funds transfer.
Can I use UPI from outside India?
Yes, you can use UPI from outside India provided you have an account with a UPI-compliant bank in the country and a registered phone number. The service is unavailable for NRE / NRO account.
Which countries use UPI?
At the time of writing this article, UPI is available only in India.
Is it possible to send funds to another country using UPI?
Presently, you cannot send funds to another country using UPI. However, the NPCI has plans to facilitate international funds transfer soon.
Which are the top online casinos that support UPI?
Not all casinos that support UPI as a payment method are legit. The top and trusted ones are listed below:
– Casumo
– Genesis
– CasinoDome
Can I get a welcome bonus if I deposit with UPI?
Yes, you are eligible to claim the welcome bonus when you deposit with UPI. However, depending on the online casino you choose, the criteria for eligibility might vary.
Are Stop Payments available on UPI?
No, UPI does not allow Stop Payments. Since the transfers are supposed to be instantaneous, there is no way you can stop, cancel or reverse a payment once initiated.
My UPI transaction was not completed. Will I get my money back?
In case your UPI transaction failed but money got debited, contact the customer support of the PSP app you are using. Deducted funds for transfers that do not go through for technical or other reasons are almost always reverted to your bank account. If the issue is not resolved immediately, remember to contact NPCI within 24 hours.
Is UPI safe to use at online casinos?
UPI is one of the most secured payment methods you can use at online casinos. All the PSP apps that are UPI compliant have been approved by the NPCI to make use of the product. UPI transactions are regulated by the RBI, which makes them encrypted and safe from third-party intervention.
Is UPI legal?
NPCI-owned UPI is 100% legit. It is backed by the Government of India and monitored by the RBI, which makes it a legal business entity operating within the country.
Can I withdraw money from an online casino with UPI?
You can withdraw money from an online casino with UPI provided you made a deposit with it.
Does UPI have a mobile app?
Since UPI is a payment interface and not a funds transfer system, it does not have a mobile app of its own. However, the service is available in any NPCI-approved banking or third-party PSP app. The best examples of UPI apps are Google Pay, Paytm and Phonepe.
Why is UPI not common in online casinos?
Currently, UPI is operational only in India. Users need to have an account with any Indian bank and a registered phone number from a service provider within the country to be able to use it. It limits the penetration of this payment mode into the iGaming industry. As a result, UPI casinos are not that common.
Do I need to undergo a verification process to request a withdrawal via UPI?
Online casinos go to great lengths to ensure the secured transfer of winnings to the right recipient. Part of their responsibility requires them to verify the identity of a person requesting a withdrawal. Do not be surprised if a casino asks for proof of identity and address before letting you cash out.
Are UPI withdrawals instant?
Yes, UPI withdrawals are instant. However, the processing time for withdrawal requests might vary depending on the casino you choose. Provided the verification of the payee's identity is successful, withdrawals are usually processed within 24 to 48 hours from request.